Happy second week of school! How's it going this year? Are you getting back into the swing of things?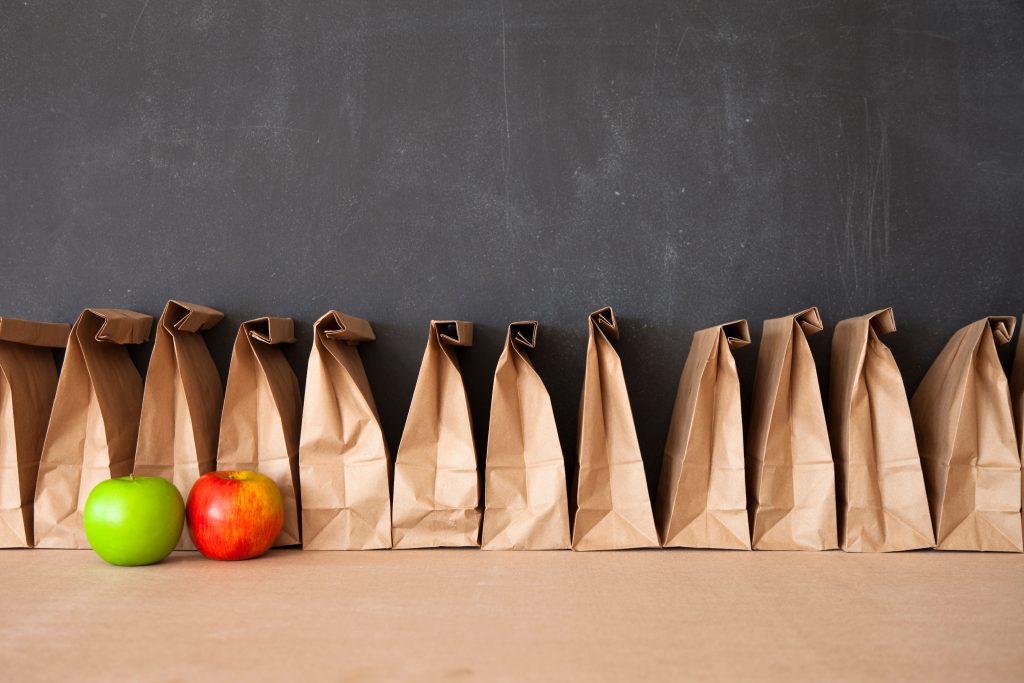 Every year, there are numerous posts in the original Tanglewood Moms group asking what to pack for school lunches. It's understandable – school lunches are difficult. The stuff you can buy is usually just a mass of fried carbs garnished with some yummy fats. But finding something your kiddos will eat on a daily basis isn't easy either. My offspring did not like sandwiches. Who doesn't like sandwiches???
My kiddos learned early on that they were in charge of their school lunches… to a point. They had to let me inspect what they packed, and if there wasn't some vegetal matter, I would make them grab a carrot or a piece of fruit. There were many mornings that they muttered dire imprecations under their breaths while peeling a carrot, but they both now know how to create a balanced meal. Mom win!
Here are some ideas for school lunches. Whatever you do, let your kiddos have a say in what they take to school. Giving them that little bit of control in a world where most everything is out of their control helps immensely.
Pasta salad: The darling of '80s lunches is a great way to get healthy food into little tummies. Deli meat, lots of veggies, fun pasta shapes (try cavatappi, radiatori, or farfalle), and healthy dressings make pasta salad a one-stop lunch. Throw in some beans, and you have a complete protein without adding meat!
Pinwheels: Let's face it, if you roll it up in a tortilla, most kids will eat it. I would chop up peppers, onions, cucumbers, and fresh herbs and fold it into softened cream cheese. My kiddos never knew how many vegetables they were actually eating!
Yogurt and fruit: Find a good vanilla yogurt that's low in sugar or simply put some plain yogurt drizzled with honey in a small container with a tight lid. (I would also stir in some cinnamon!) Add apple and pear slices that you've tossed with a little orange juice (to stop the browning), a kiwi that you've peeled and cut into spears, and some grapes. The yogurt is high in protein to get your kid through the rest of the day.
Vegetables with yogurt dip: Similar to the idea above, make a dip with plain yogurt. My go-to was dried dill, basil, tarragon, thyme, chives, garlic powder, a little bit of hot sauce (trust me, they can't taste it but it makes it so much better!), and a little salt and pepper. I would prepare the vegetables the week before and let each choose what they wanted. One loved broccoli while the other would eat her weight in raw green beans. To each their own!
Homemade pimento cheese: Pimento cheese. That old school Southern favorite is a perfect sandwich filling for a school lunch. There are quite literally thousands of recipes on the Internet, but just remember: The better the cheese and the mayonnaise, the better the spread. My kids will eat their weight in this stuff.
Hardboiled eggs: Eggs are nutritional powerhouses, and if you have an InstaPot, they are so easy to make and peel.
Pita and Hummus: There are lots of good storebought hummus brands, but it's so easy to make, why would you spend money on it? Try these recipes.
Macaroni and cheese: Do you have a Mac Mouse in your house? Put that macaroni and cheese into a thermos! This works with all kinds of pastas. (My kiddos were always the star of the lunchroom when they had fettuccini alfredo with broccoli and rotisserie chicken for lunch!)
There are so many ideas out there for school lunches that it can be overwhelming, especially when you're still trying to establish your school morning routine. We know. We've been there. And finally, don't worry about making your kiddos lunchbox look Instagram/Pinterest-perfect. If they eat some healthy food at lunch, you've won!
Let us know your kiddos' favorites in the comments below!