Tanglewood Moms is pleased to welcome guest blogger Becky Burton.
I'm a proud lifetime member of the Girl Scouts and have spent more than 20 years serving the organization, so it's safe to say that I know my way around a Girl Scout Cookie! I absolutely love the Girl Scout Cookie Program, and all the growth it inspires in our girls.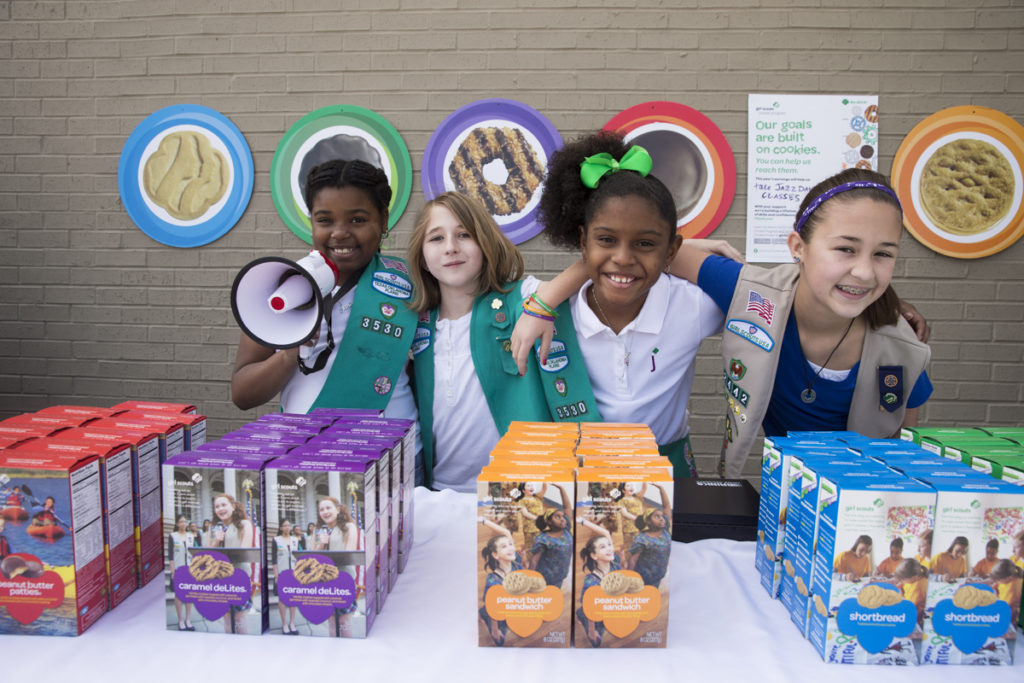 Cookie Season kicked off Friday, January 11th, with Cookies Now! at the Fort Worth Zoo. The excitement is palpable for this event, which brings thousands of Girl Scouts and their parents together to collect their initial stock of cookies to start their Cookie Business. The festivities continue at the Zoo into Saturday.
The Girl Scout Cookie Program is the world's largest girl-led entrepreneurial program, giving girls important skills and learned lessons that they will take with them into adulthood. I read a fantastic article entitled "Why Girl Scouts Become Entrepreneurs," that stated 80 percent of women entrepreneurs were once Girl Scouts. 80 percent! That statistic is a true testament to the Girl Scout program – we are preparing girls to become leaders and run their own businesses, and clearly this mindset becomes deeply ingrained. I love that.
Running a Cookie Business (and it IS a business!) involves creating a plan, working as part of a team, and interacting with customers. Through these efforts, our girls learn 5 important skills that are beneficial in business and in life:
Goal Setting – Learning that setting goals high is the first step towards doing great things.
Decision Making – Learning that leadership requires the courage to make decisions.
Money Management – Learning that sound budgeting and money management leads to gratifying experiences.
People Skills – Learning that bringing out your best brings out the best in others.
Business Ethics – Learning that who you are starts with what you do.
Our girls are even given a lesson in technology.  Girls can manage their cookie sales, take orders, set goals, and track their progress online.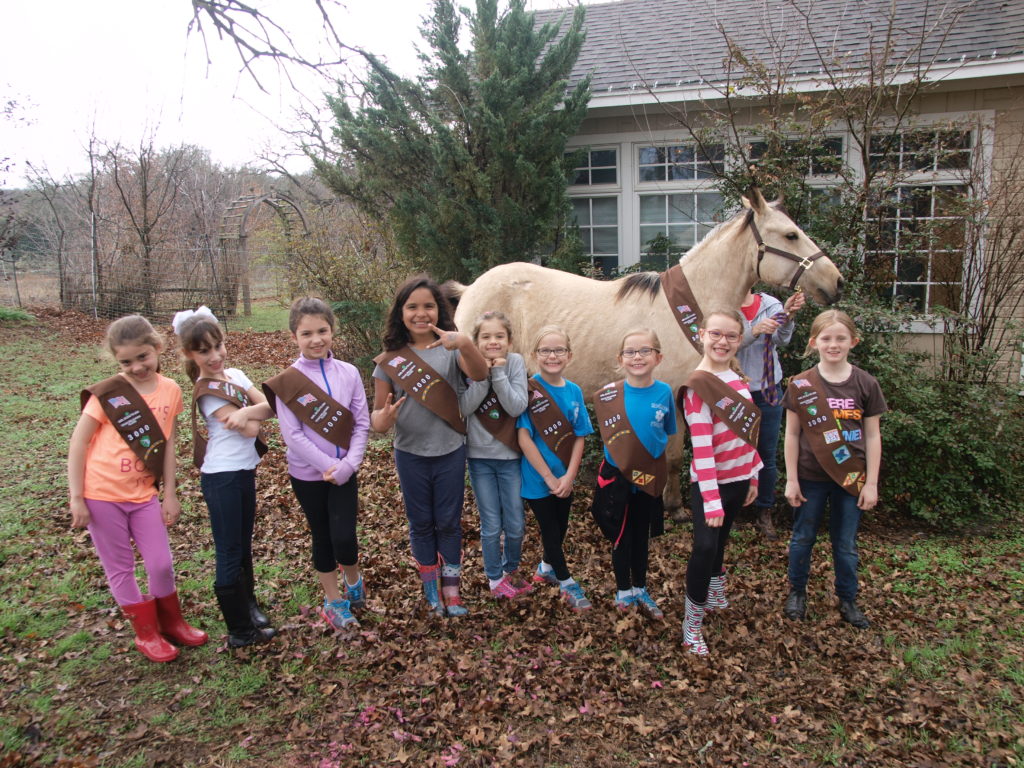 I've seen troops power amazing experiences for themselves with their cookie funds, including travel, outdoor adventures, and STEM (science, technology, engineering, math) experiences. Our troops also earmark a portion of their earnings to be used in service projects, because giving back is a cornerstone of being a Girl Scout. Such was the case last year with the Brownies of Troop 3000, who unanimously voted to donate more than half their cookie money to the care and support of Bentley, a horse who was adopted by a Brownie family after being found neglected, mistreated, and malnourished. Bentley became the Troop Mascot and an honorary member of Troop 3000, receiving a sash in the process! The selflessness, protectiveness, and love the girls exhibited towards Bentley is what serving is all about.
All the favorite, classic Girl Scout Cookie flavors are back this year, including Thin Mints, Caramel deLites, and Lemonades. This year we are excited to include a new gluten-free offering, Caramel Chocolate Chip, which features rich caramel, semisweet chocolate chips, and a hint of sea salt.
Purchasing cookies has never been easier – booth locations and information can be found online at gs-top.org/cookies or through the cookie finder app (available for both Apple and Android devices).
I find myself continually moved by the fortitude and growth demonstrated by our girls at this time of year, and I am extremely proud to be a part of it. I sincerely hope you will support the girls in your community by partaking of some delicious Girl Scout Cookies yourselves!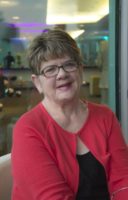 Becky Burton is a lifetime member of the Girl Scouts and has served more than 20 years with the organization.  A native of Abilene, she graduated from Texas Christian University in 1982. Becky currently serves on the Education Committee of the Rotary Club of Fort Worth.  She is an active member of her church, First United Methodist Church of Hurst, serving on the Finance Committee. Becky is also a member of the Association of Fund Raising Professionals, Association of Girl Scout Executive Staff, Women's Policy Forum, United Way of Tarrant County, and the Fort Worth Chamber of Commerce.