I had a really exciting phone call this morning with Karri Atchley who is one of the four hilarious actresses in Menopause: The Musical. The musical parody chronicles the meeting of four women — billed as Power Woman, Soap Star, Earth Mother, Iowa Housewife — at a lingerie sale in Bloomingdale's.
Karri along with her costars provide 90 minutes of sheer relatable and hysterical entertainment in this Off-Broadway show. The musical appeals to so many because it features parodies of easily recognizable classic pop songs from the 60's, 70's and 80's. Think about "The Lion Sleeps Tonight" and change that to "In the guest room, my husband sleeps tonight".
Karri, who has been acting in this show since 2008 says every show is like a party with your best girl friends and makes the perfect ladies' night out for woman (and men) of all ages. When Karri was first cast in the show, she was nowhere near menopause but still found the show extremely relatable and the first time she saw the performance she said she laughed uncontrollably the entire time. This show is not only for middle aged women, we can all relate somehow. You know you are turning into your mother just as much as I am turning into mine. She said often she sees men accompany their wives against their will but end up rolling in laughter.
The actors hope their patrons leave the show feeling enriched and empowered and that they want everyone to understand that the best is yet to come, and that life does not end at menopause. They want to offer women a new perspective on the joys of aging. The show features not only menopause and how it affects woman, but also touches on fun things we all know are coming like; turning into our mothers, weight gain, wrinkles, not enough sex or too much of it, hot flashes, night sweats and every husband's favorite; mood swings.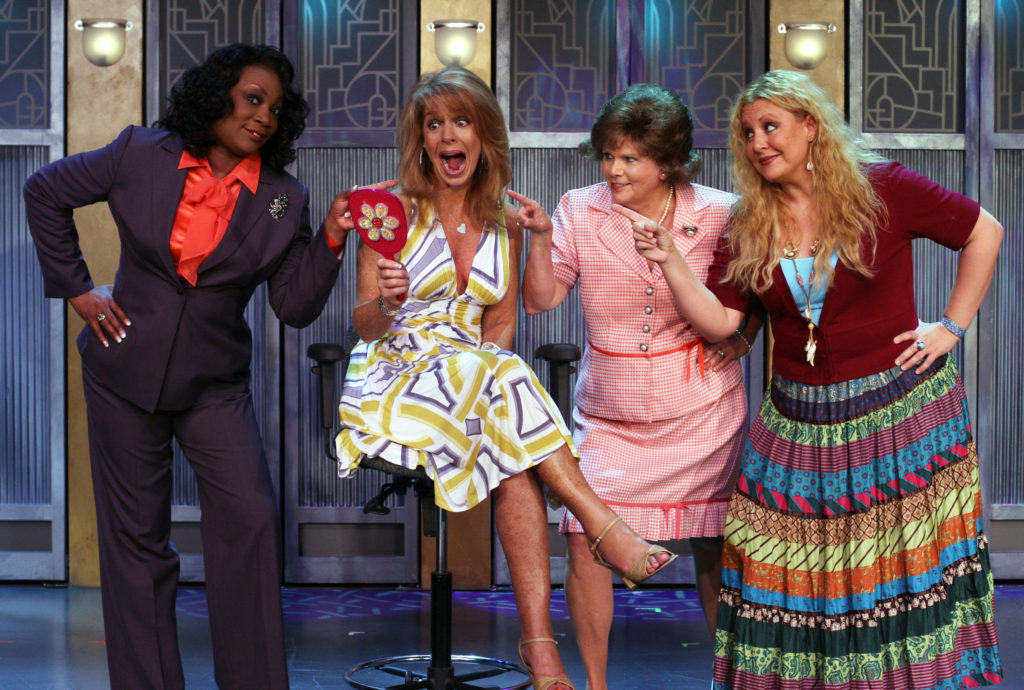 Grab a group of girlfriends and plan a night out to see this show. You will all find a character you can relate to or at least see parts of yourself in them. Or, just as good, bring your husband so you can both laugh at yourself a little and give him a little insight into the fun issues that lie ahead. A little perspective can't hurt!
Now in its 19th year on tour, and 15th as the longest-running musical in Las Vegas history, it has been seen by more than 17 million fans in 500 cities and 23 countries worldwide.  The show is scheduled to run through November 16th at the Fort Worth Community Arts center at the W.E. Scott Theatre. The theater is located at 3505 W Lancaster Ave, Fort Worth, TX 76107.
Remaining Performances Schedule:
● Sunday, October 27 at 2 p.m.
● Thursday, October 31 at 2 p.m. and 7:30 p.m.
● Friday, November 1 at 8 p.m.
● Saturday, November 2 at 2 p.m. and 8 p.m.
● Sunday, November 3 at 2 p.m.
Tickets can be purchased through their website or at the theater. Go to their Event Brite page to purchase tickets online: https://www.eventbrite.com/o/menopause-the-musical-21643018997
Use discount code TANGLEWOOD to save 20% on any ticket order.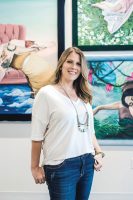 Angela Weaver is a native Texan, raised in Keller, but she got to Fort Worth as soon as she could. At 17, she joined the Marine Corps and served four years active duty. After her military service ended, she went to work for a hedge fund and then a whiskey distillery, both in Fort Worth. Her most important role started in 2009 when she became a mom. She lives with her husband and two boys in Fort Worth and spends as much time as possible on fun adventures with her kids. She loves to spend her time with her boys outdoors getting the full Boy Mom experience, even if that means being covered in dirt, catching fish, or shooting BB guns. She loves the sense of community she has found in Fort Worth and can't wait share that with our readers.