Fun in the Fort
November's Fun in the Fort: Pumpkin Spice & Everything Nice!
It's Fall, y'all! This Texas girl who despises the heat, is thrilled! As soon as the clock strikes midnight and it becomes November, the hustle, bustle, and joy of the holiday season will be in FULL swing. Even though we've already started consuming and filling the air with all things pumpkin spice, there are still other fall-themed experiences and celebrations headed our way this month…Spiced Pumpkin Latte in hand, of course.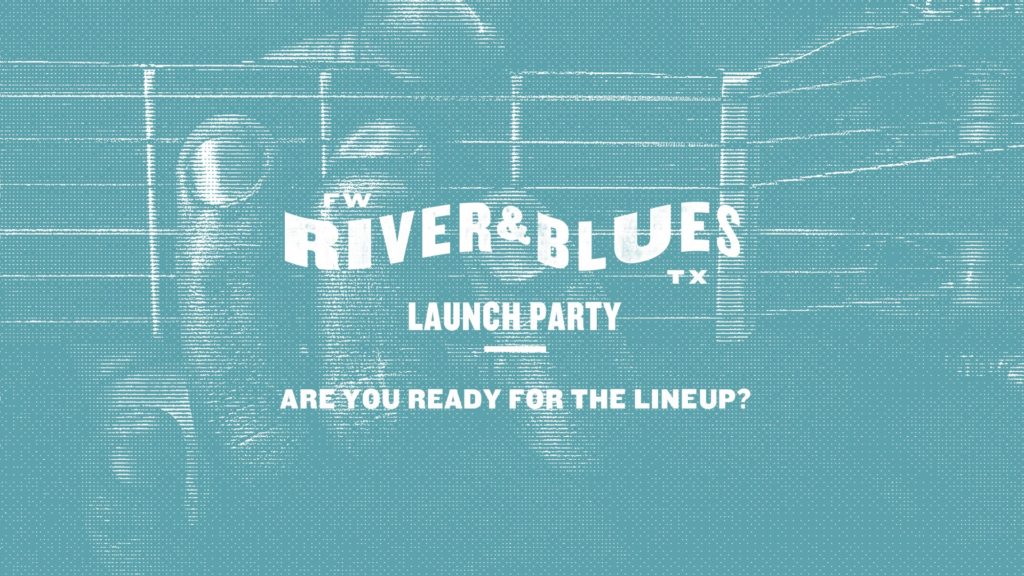 The music scene of Fort Worth just keeps getting better and better! Have you heard about the inaugural River and Blues Festival coming May 15 &16 2020 to Panther Island Pavilion? Get ready to hear longtime favorites and up-and-comers of gritty and soulful sounds. If you'd like to be one of the first to find out who the line-up of performers will be this year and have an opportunity to buy blind discounted tickets, attend the Blues, Brews, and BBQ line-up announcement party on November 7th, from 6:30-8:30pm at Heim Barbecue on the River.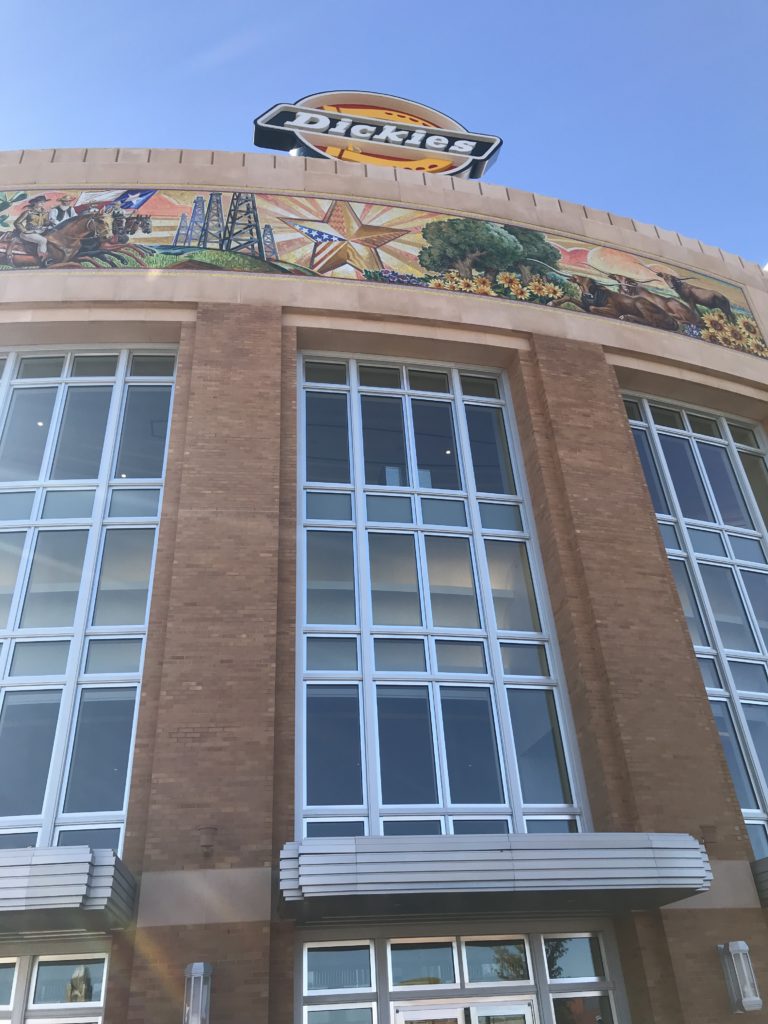 Speaking of music: My friends…I hope as many of you as possible had the opportunity to tour the new Dickies Arena on October 26th. This thing WILL be legendary! So many varieties of musical performances will be gracing the presence of our fabulous city. To mention just a few: music legends, including George Strait, which is already sold out (sorry, Mom!), and Pepe Aguilar, performances by Cirque du Soleil, and (drumroll please) the U.S. Gymnastics Championships coming in June! Our cool factor just increased exponentially! Check out the link here for a complete listing of events and more information on this outstanding venue.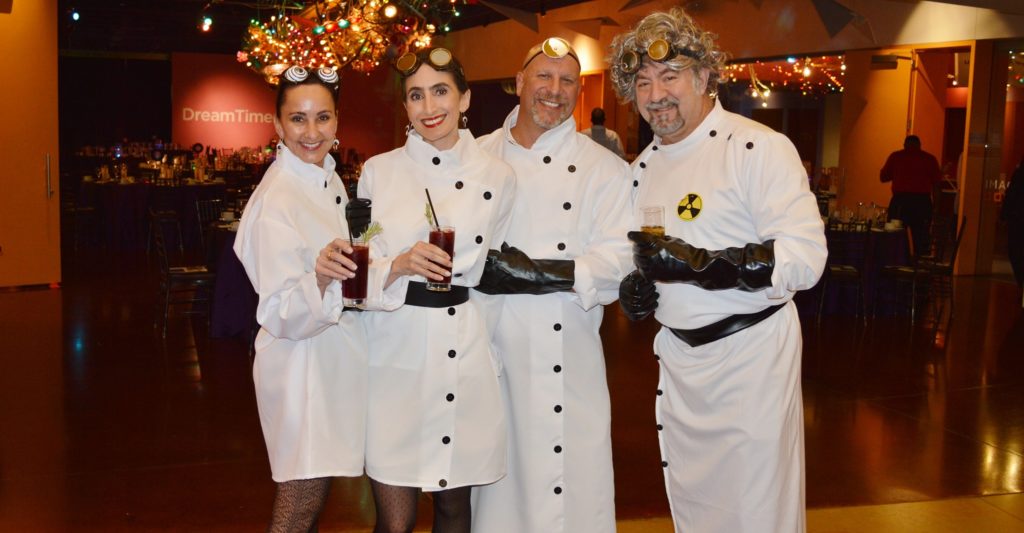 Support the Museum of Science and History by attending its signature annual fundraiser: The Mad Scientist Ball on November 16th. The museum is celebrating the 10th anniversary of the Legorreta building and the 70th anniversary of Museum School. This year's theme is "Back to the Future"! Yes, this includes a look inside a DeLorean Time Machine Replica. By purchasing tickets to this party, you are not only treating yourself to a crazy fun night, you are also helping the museum continue the legacy of extraordinary learning that they have built over 70 years! Click here for more information on all of the mad scientist experiences you get to enjoy!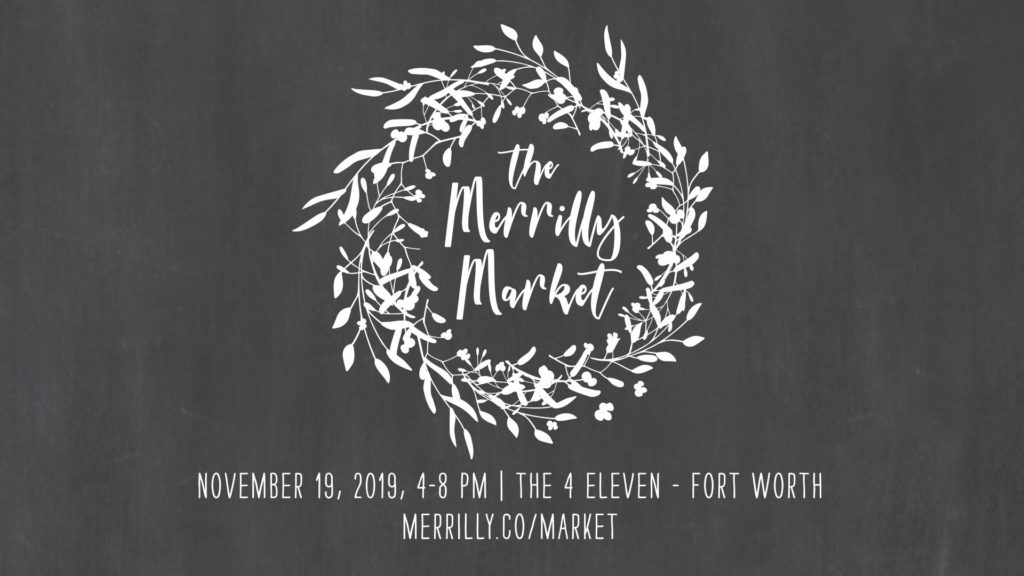 Let's go holiday shopping for a cause! November 16th, from 4 to 8pm, Merrilly Giving Co., The 4 Eleven, and Winton and Waits present The Merrilly Market: Weddings and Gifts that Give Back! All are welcome to check out premier wedding and shopping vendors that are donating the evening's proceeds to a variety of causes. Their hope is to "bring the true spirit of Christmas as they combine two of the best parts of this season: gifting and compassion." Admission is simply a donated item to be sent to a local nonprofit. For a list of suggested items and more details on this charitable event, click here .
The weekend of November 22-24 is coming in HOT with a variety of Fort Worth family fun activities. For starters, you can get into the spirit of the holidays with Panther Island Ice skating, opening its gates for the season on November 22nd. Or, perhaps trading out your shoes for ice skates isn't your thing. How about taking a stroll through the Fort Worth Botanic Gardens' Japanese Fall Festival, November 23-24? Due to higher attendance over the past years, it is breaking through the walls of the Japanese Garden and into the surrounding Gardens. This means additional vendors, performers, food trucks and more!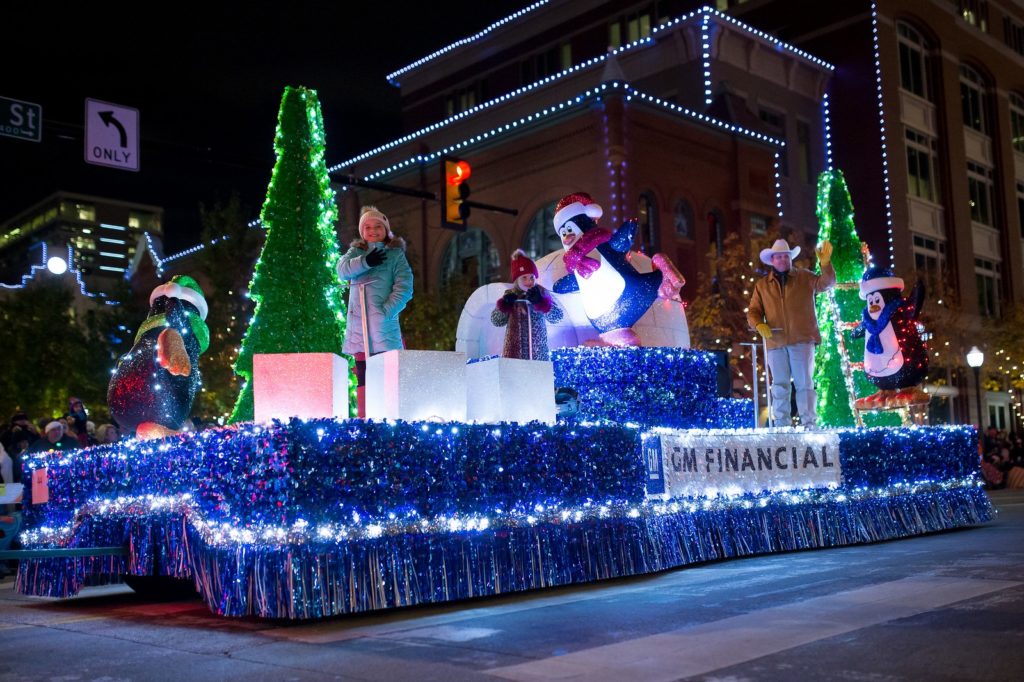 Oh, YES! Here comes the Christmas light show of all light shows: the 2019 GM Financial Parade of Lights, November 24th at 6pm! Celebrating its 37th year, the illuminated parade will feature more than 100 spectacular floats and half-a-million lights. Fort Worth's signature event of the season will bring the holiday spirit to thousands of people in our community! For a complete list of scheduled events throughout the day leading up to the parade or to purchase tickets for reserved seating, visit fortworthparadeoflights.org .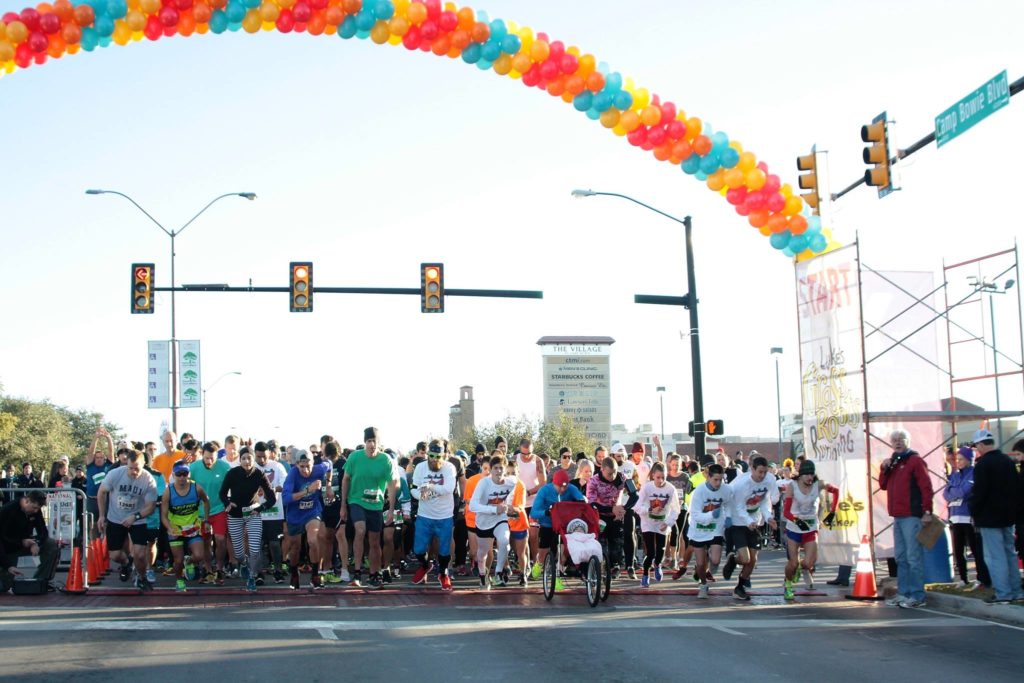 Before you gobble, go for a wobble, I mean RUN! The Fort Worth YMCA Turkey Trot takes place, as usual, on Thanksgiving Day. Rise and shine with friends and family for this local race benefitting Fort Worth YMCA programs. The YMCA of Metropolitan Fort Worth welcomes "all who wish to participate and believes that no one should be denied access based on their ability to pay. Proceeds from the Fort Worth YMCA Turkey Trot benefit diverse programs of the Y that are strengthening our community including preschool and afterschool care, water safety and swim lessons, day and overnight camp, youth sports, health programs and more."
Before I sign off, allow me to conclude by saying that although I believe an attitude of thankfulness can be celebrated daily, for some, it can be difficult. I have been there, too. Take a moment and reflect on just ONE THING you can find gratitude for. It could make all the difference as you enter into this season. Maybe you're thankful for a job, a friend, your health, family, or pet? I believe we can all find at least one thing. Feel free to comment below on anything you are thankful for today. I would love to know, and it could be an encouragement to someone else reading!
Today, I am thankful for YOU, Fort Worth, and I'm not just saying that because I am writing all of this. I say it because I see a community that steps up and takes care of each other and gives back in so many creative and meaningful ways. Thank you.
Happy Thanksgiving, friends!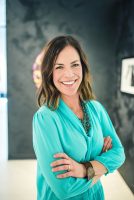 Jennifer Kieta is a native Texan, born and raised in Houston. She graduated from Texas Tech University and has lived in Fort Worth since 1996. After marrying her husband, Brian in 1998, Jennifer worked as a Child Life Specialist at Cook Children's Medical Center for 9 years before becoming a full-time mom to her two daughters. Her passion for helping people in healthcare transitioned into the fitness world in 2014. She now teaches spin and HIIT classes at Zyn22 and Pilates at Studio 180 in Pop's Gym. December of 2017, Jennifer was diagnosed with breast cancer. Her journey through a double-mastectomy and being able to call herself a Survivor and Overcomer has allowed her to have an even greater passion for helping people embrace every day and take care of themselves one day at a time.