Opening on November 8 and running through January 12, the Modern will FOCUS on photographer Martine Gutierrez. The FOCUS series is organized by the Modern Art Museum of Fort Worth and features three solo exhibitions each year. Started in 2005, this series is committed to introducing visitors to new and emerging artists gaining worldwide acclaim as well as exhibiting esteemed mid-career artists previously under-recognized in the region. The FOCUS series is organized by Associate Curator Alison Hearst. FOCUS exhibitions are open to the public and are included in general Museum admission.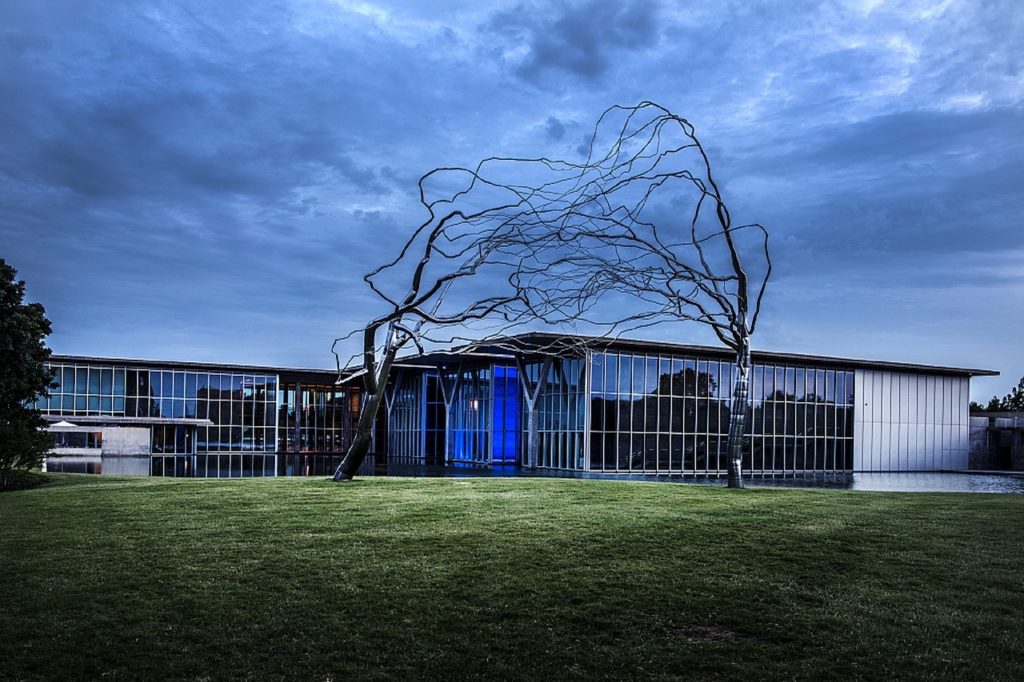 Martine Gutierrez's photographs and videos explore gender, race, class, and sexuality, as well as conventional ideals of beauty and identity as a social construct. Her most ambitious project to date, Indigenous Woman, is a glossy, 146-page publication that closely mirrors Andy Warhol's Interview magazine in form and production. Here, Gutierrez assumes the role of editor, writer, model, designer, ad executive, and photographer, with fictional advertising and high-fashion spreads where the artist continually reinvents herself throughout its pages. One section of the publication features her Demons series, in which Gutierrez assumes the role of Aztec deities – such as the goddess of beauty, Xochiquetzal-that were later referred to as "demons" after the Spanish conquest. As the artist states, "Indigenous Woman marries the traditional to the contemporary, the native to the post-colonial, and the marginalized to the mainstream in the pursuit of genuine selfhood, revealing cultural inequities along the way. This is a quest for identity. Of my own specifically, yes, but by digging my pretty, painted nails deeply into the dirt of my own image I am also probing the depths for some understanding of identity as a social construction." For her FOCUS exhibition, the artist will present photographs from the Indigenous Woman series.
Martine Gutierrez was born in 1989 in Berkeley, California, and currently lives in Brooklyn. She earned a BFA from Rhode Island School of Design in Providence. Her work has been the focus of solo exhibitions at Mount Holyoke College Art Museum, South Hadley, Massachusetts; Ryan Lee, New York; Boston University Art Galleries; Contemporary Art Museum, Raleigh; and the McNay Art Museum, San Antonio, among others. She has also been included in many group exhibitions across the globe, including the 58th Venice Biennale, and at institutions such as the Hayward Gallery, London; Wadsworth Atheneum Museum of Art, Hartford; Kunstmuseum Bonn; and the New Museum, New York. Gutierrez's work is in public collections such as The Museum of Modern Art, New York; Museum of Contemporary Art San Diego; and the Rose Art Museum, Brandeis University, Waltham, Massachusetts.
At the conclusion of the FOCUS season in the spring, one work or group of works from each exhibition is held for the annual Purchase Meeting. During this event, members of the Director's Council vote to determine which work will be recommended for acquisition by the Modern, thus contributing to the Museum's permanent collection and shaping its cultural footprint.