Not one seat in the house was empty at Casa Manaña last night.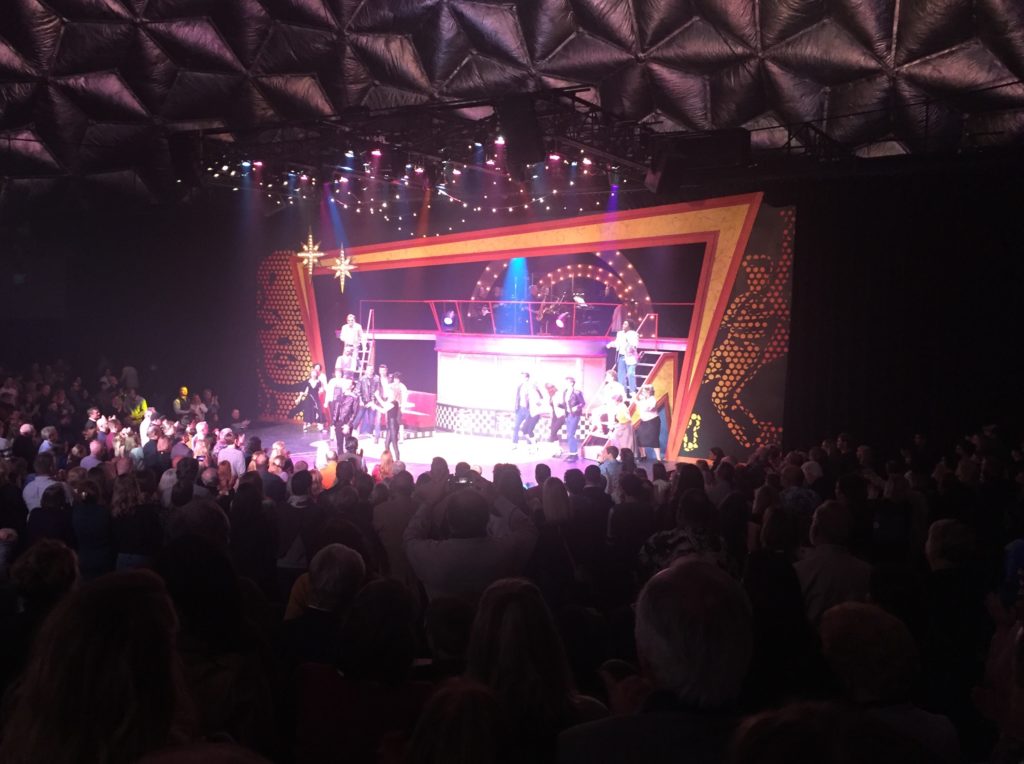 Could it be any other way on opening night for the musical Grease? The electrified audience was full of multigenerational families, couples on date night, and groupies gathering for an evening of fun and rock and roll. Die-hard fans dressed in poodle skirts, leather, and Pink Lady bomber jackets were taking pictures of one another and bonding over their passion for all things Grease. The older gentleman next us boasted joyfully that he had seen the original film more times than he could count. Never have I seen an audience more excited to see a show.
Rico Lebron and Mary Mattison star as "Danny" and "Sandy," who return to high school after a summertime romance. Sandy is the naïve and shy new girl who relies on her girlfriends, the Pink Ladies for companionship and advice. Danny is the ever-popular and handsome leader of the T-Birds, a gang of comical teenage greasers. Danny struggles to admit his sincere feelings for Sandy, for fear of ruining his tough-guy, lady-killer reputation. Sandy feels hurt by her love's indifference and has to endure the taunting of her classmates who've nickname her "Sandra Dee." All of the famous hits were performed to energetic perfection, "Summer Nights," "Greased Lightnin," and "We Go Together" all had the audience taping their feet and singing along. For me, it was the side stories and musical numbers that captivated me the most. Hannah Shankman as "Rizzo," Christian Probst as "Doody," Emily J. Pace as "Frenchy," Madison Kauffman as "Jan," Zachary Sutton as "Rodger" and Winston Daniels who played several characters all sang beautifully and were uproariously funny.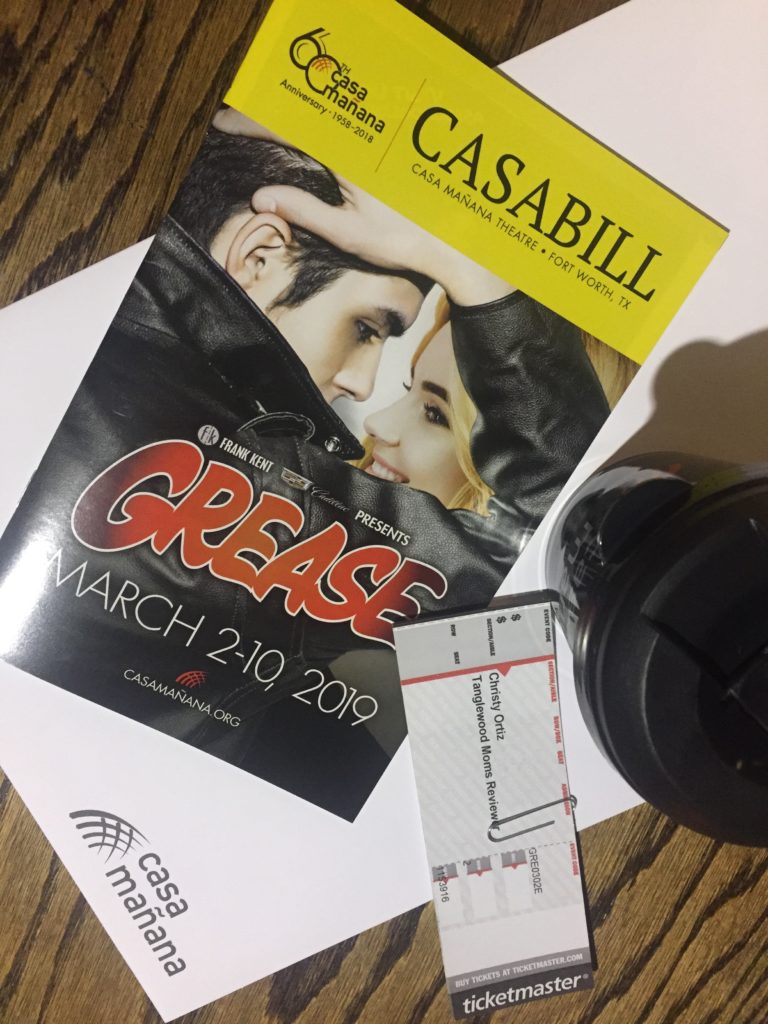 Bobby socks and poodle skirts aside, Grease has a fairly mature storyline that includes drinking, smoking, some rude language, teen sexual exploration and pregnancy. If you've seen the 1978 John Travolta film you could hardly be surprised. Still, I'd leave younger kids at home unless you plan on pursuing that conversation with them. I also felt that the character of Danny Zuko played by the talented Lebron needed to be further developed. We all know that Danny, moved by his love for Sandy, learns to become a more sensitive, caring, and unselfish person. In this version we really only focus on Sandy's transformation. All in all, the production was a crowd pleaser. The last number, "You're the One that I Want" had everyone cheering before the big finish. I call that a success.
When the show ended I heard a man in the crowd say out loud, "I don't go see musicals, but when I do, I go see Grease." I can't blame him. Grease is playing now at Casa Manaña through March 10th. Get your tickets quick for a rockin' and rollin' good time!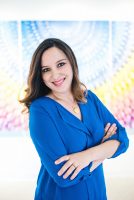 Christy Ortiz is a Fort Worth native, and is proud to say so. She earned her bachelor's degree from UT Arlington in Interdisciplinary Studies. She taught for FWISD for eight busy years before switching gears to stay home with her two small children. Her hobbies are interior decorating for friends, photography, and flying kites with her kids. Her South American roots and love for the Spanish language and Latin cultures add to the diverse voices of our group.