Fort Worth Arts
How to Make the Perfect Friend: Frank-n-Friend at Casa Mañana
On Friday night, my boyfriend, his son, and I were lucky enough to attend the opening night performance of "Frank-n-Friend" at Casa Mañana.
Running through February 16th, this adorable and touching show makes for a great family night out. "Frank-n-Friend" is a brand new, never-before-seen musical that tells a story about friendship, overcoming obstacles, and compassion set amidst the teen angst of the dreaded middle school years.
The show begins with an adorable backdrop of the middle school and town and with Oliver, played by Jacob Hemsath, starting his first day at a new middle school. Oliver is introduced to his classmates by his teacher, and kids immediately start to make fun of him for being a dork. Dork he may be, but all his math and science knowledge comes in handy when faced with the school bully, Butch. Played by Jarrett Self, Butch makes it his mission to ruin Oliver's middle school years and challenges Oliver and his two new friends to a sudden death match of dodge ball at the school's upcoming field day. Oliver and his new friends, Kendra and Michael, played by Morgan Haney and Isaiah Christopher-Lord Harris, decide to come up with a plan to beat the bully in the dodge ball match Butch has proposed.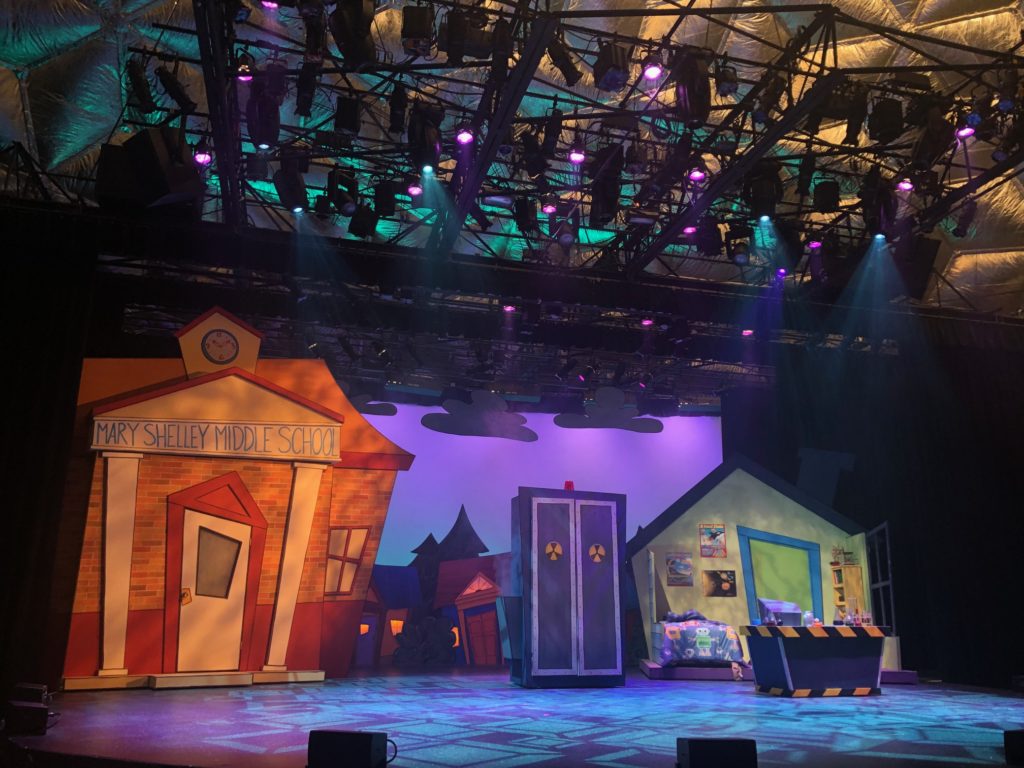 Together, the friends create the perfect teammate using a super top-secret government agency device: a Frankenstein's monster kind of machine that they input all of their favorite things into (think cookie dough, dog hair, lightning bugs, running sneakers) to create their perfect friend and competitor. They end up with a giant named Frank who is equipped with incomparable speed and strength, a frying pan on his head (you'll have to see the show to understand why), and a glowing posterior which will have the kids rolling on the floor laughing. Frank has the audience laughing all the way through with his super-human strength and silly antics. The friends end up learning a great lesson in friendship from their new accomplice, and you will leave the show feeling like not only did your kids get a good laugh, but they will earn a valuable lesson.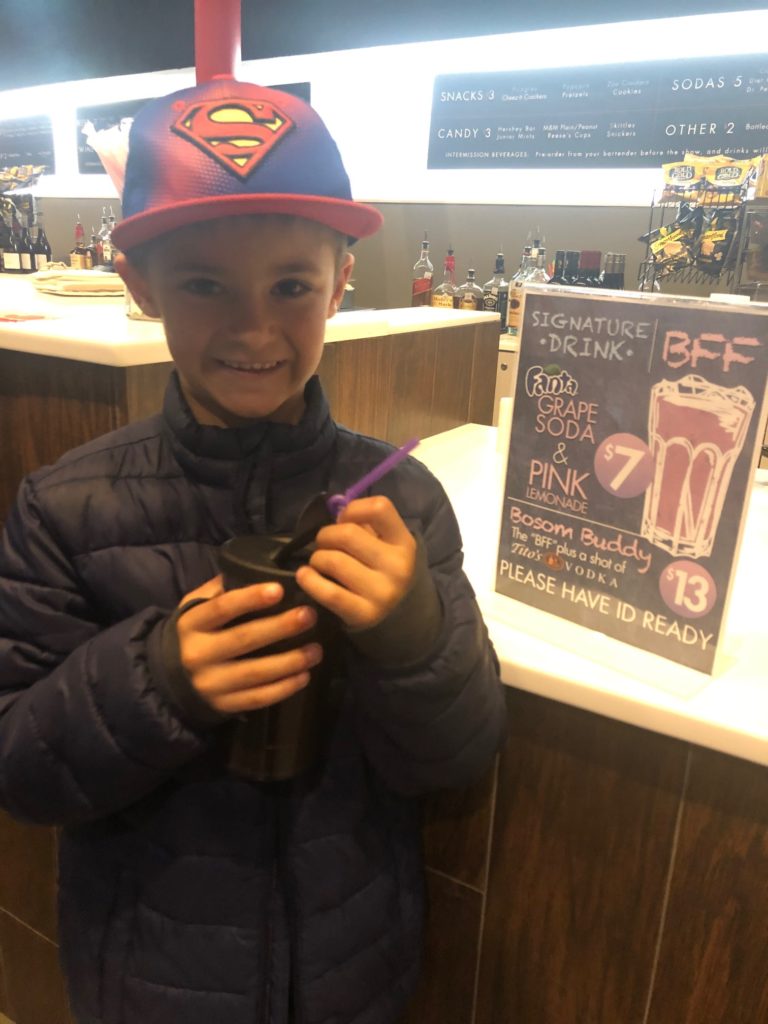 Before the show, make sure to stop at the concession stand for their fun kids' signature drink "The BFF," made with grape soda and pink lemonade. It was a big hit! You can grab their special cocktail for the adults. Make sure to stop in the lobby after the show and have your picture taken with the cast of this wonderful production.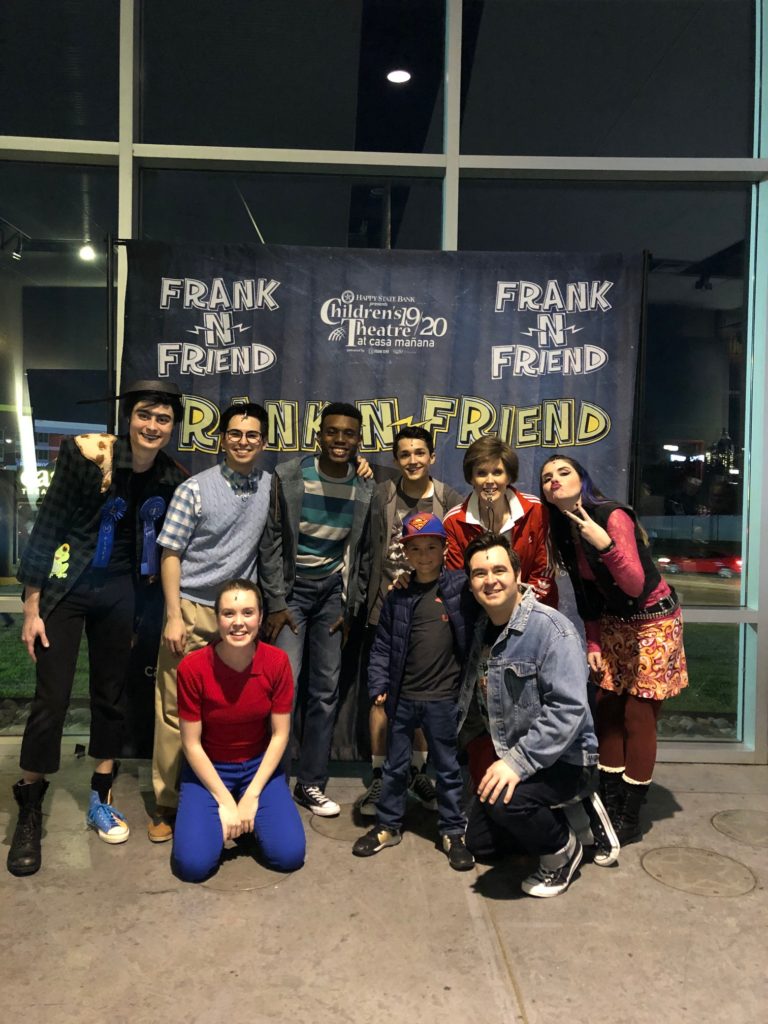 Grab your kids and plan a night out to see this one-of-a-kind performance at Casa Mañana. Tickets would make for a sweet Valentines gift for your kiddos, even better than chocolate and heart candies!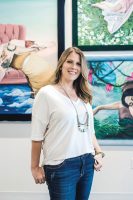 Angela Weaver is a native Texan, raised in Keller, but she got to Fort Worth as soon as she could. At 17, she joined the Marine Corps and served four years active duty. After her military service ended, she went to work for a hedge fund and then a whiskey distillery, both in Fort Worth. Her most important role started in 2009 when she became a mom. She lives with her two boys in Fort Worth and loves to spend her time with her boys outdoors getting the full Boy Mom experience, even if that means being covered in dirt, catching fish, or shooting BB guns. She loves the sense of community she has found in Fort Worth and can't wait share that with our readers.