"The feel-good hit of the summer!" You hear that all the time. Is there such a thing as the feel-good hit of the holiday season? If there isn't, I am making one. Consider yourself in the know.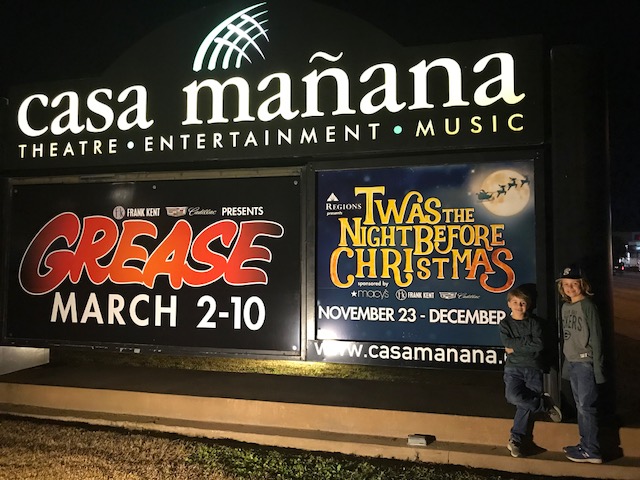 The adorable new holiday musical and parody spectacular now showing at Casa Mañana is most certainly the feel-good hit of the holiday season. Twas The Night Before Christmas was such a wonderful way to kick start our Christmas spirit. I took my boys, ages seven and nine, to see the show on Friday, November 23.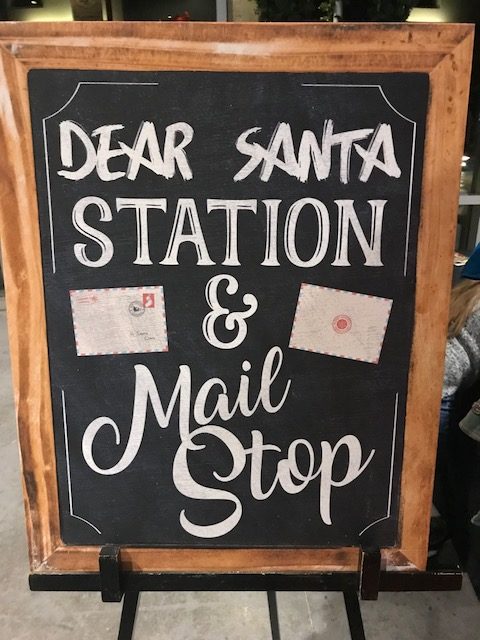 We were greeted by a delicious hot chocolate bar complete with all sorts of marshmallows and candy toppings. From there, we went on to write letters to Santa that we could mail using the Macy's mailbox that's set up in the lobby. Santa was even available to wave at the kiddos and take pictures.
We took our seats at 7:00 pm and were blown away by how fun and magical the show was. The original show starts out with Santa talking to two of his hilarious and spirited elves, Jingle and Jangle.  They have received a letter from a precious little girl in New York City named Molly whose wish was very difficult to grant. Santa sends his two elves, armed with Magic Christmas Dust, "MCD," to the rescue.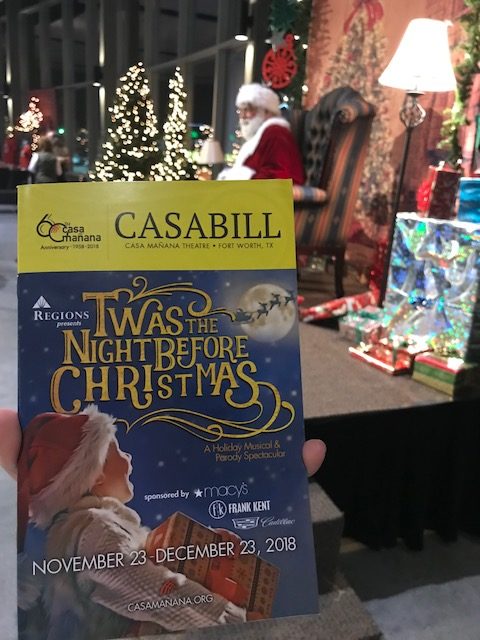 The show follows Molly and her mom throughout their Christmas Eve treasure hunt. They make stops along the way at Radio City Music Hall, Macy's department store (complete with disgruntled workers at Santa's workshop with kids and their parents who are tired of waiting in line to see Santa), as well as Molly's Strawberry Scouts meeting.  The elves follow along and mischievously throw their MCD around, causing the cast to break out into hilarious song and dance routines. Everyone from construction workers to marathon runners to the Radio City cast can't help themselves once they've been struck with the Magic Christmas Dust.
All of the songs featured are current pop hits that your kids will be singing along to the entire time: think Justin Timberlake and Bruno Mars twisted around into Christmas songs. My kids were both dancing in their seats almost the entire show. Even my oldest, who is usually reserved and too cool to let loose in front of strangers, was loving every second of it. While there is tons of fun with all the singing and dancing, there is also a very sweet story that might even have you shedding a tear. I might have had something in my eye a couple times throughout the night.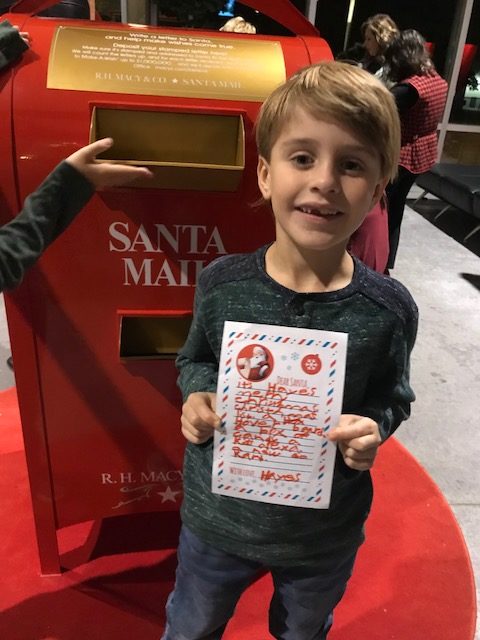 All in all, this was a very charming and sweet show that kept us smiling and dancing all evening. All three of us highly recommend getting to Casa Manana this Christmas to see Twas The Night Before Christmas. Come ready to laugh, sing and dance. The show runs now through December 23. Tickets would make for a fabulous Christmas gift or just a fun night out with family or friends.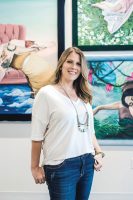 Angela Weaver is a native Texan, raised in Keller, but she got to Fort Worth as soon as she could. At 17, she joined the Marine Corps and served four years active duty. After her military service ended, she went to work for a hedge fund and then a whiskey distillery, both in Fort Worth. Her most important role started in 2009 when she became a mom. She lives with her husband and two boys in Fort Worth and spends as much time as possible on fun adventures with her kids. She loves to spend her time with her boys outdoors getting the full Boy Mom experience, even if that means being covered in dirt, catching fish, or shooting BB guns. She loves the sense of community she has found in Fort Worth and can't wait share that with our readers.