The breathtaking special exhibition Flesh and Blood at the Kimbell Art Museum features 40 masterpieces from the Capodimonte Museum in Naples, one of the most important art collections in Italy.
This monumental gathering of paintings is a journey through the major artistic achievements of Italian Renaissance and Baroque painting—-featuring captivating stories, from Christian martyrdom to mythological passion, from the intimacy of private devotion to the grandeur of state portraiture. The exhibition includes paintings by some of the greatest artists of the 16th and 17th centuries, including Titian, Caravaggio, Raphael, Parmigianino, El Greco, Annibale Carracci, Artemisia Gentileschi, Guido Reni, Jusepe de Ribera and Luca Giordano. Their masterful paintings can be imposing or intimate, violent or tender, extravagant or humble, tragic or even seductive.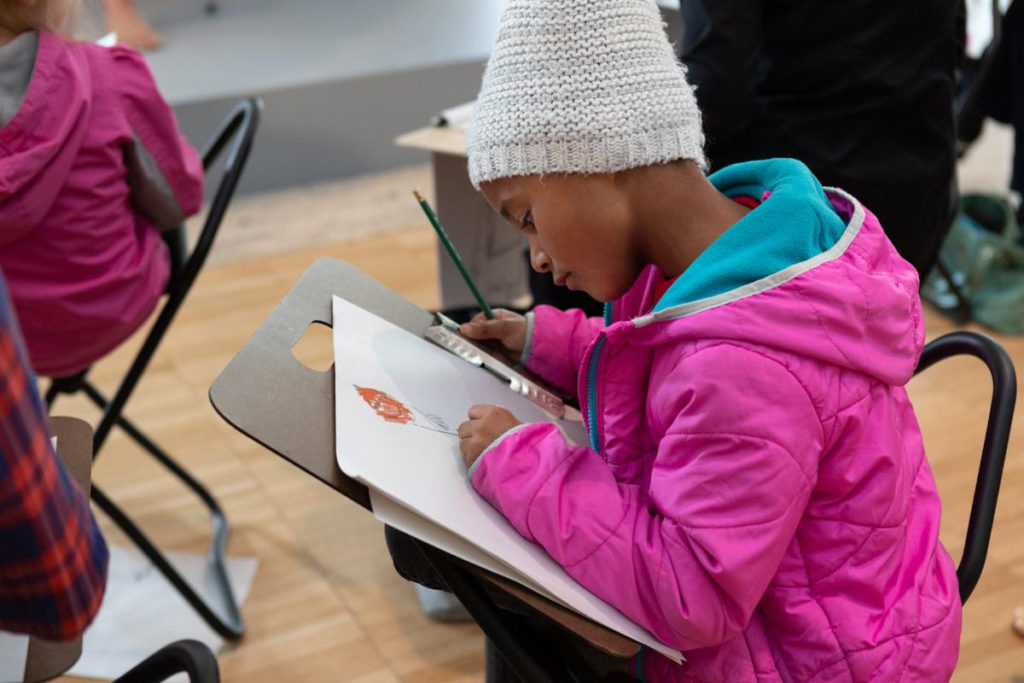 In conjunction with Flesh and Blood, the Kimbell Art Museum presents Sketching Series: Big, Bold, and Baroque, a free, drop-in studio program on selected Saturdays from 1 to 3 p.m. Visitors will hone their sketching practice by carefully studying dramatic displays inspired by still lifes and figurative paintings featured in the special exhibition Flesh and Blood: Italian Masterpieces from the Capodimonte Museum.
Participants will be assigned to a 30-minute time slot when they arrive. Materials will be provided; no advance reservations. Each session will be held at the Piano Pavilion Education Studios. No prior experience is necessary; all ages are welcome. Admission to Flesh and Blood: Italian Masterpieces from the Capodimonte Museum is not included.View the schedule at kimbellart.org.
MARCH 7
MAY 2
JUNE 6