Big things are afoot at Glamour Paws!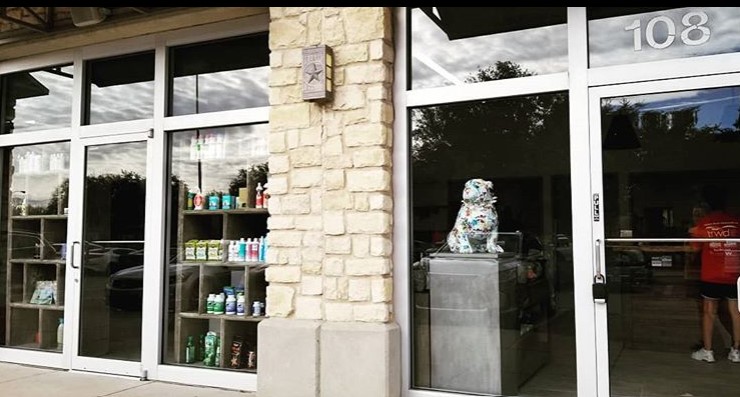 The venerable pet boutique recently moved into spacious new digs at 3000 South Hulen, and they haven't missed a beat. When I went to see the new location, there was a constant stream of very happy people dropping off or picking up their very happy pets.
Owner Charlene Baxter has been a part of the Glamour Paws family for 24 years. She first joined as the grooming manager, a position which married her genuine love of pet grooming with her talent for running a business. In 2015, she and her husband Jason were able to purchase Glamour Paws from the original owners. She has taken the business from eight employees to 25 employees with two mobile units.
The boutique is spacious and well-stocked with the best foods, health care items, grooming products, and toys. You won't find anything from a box store in Glamour Paws. All Glamour Paws employees, both retail and grooming alike, stay up to date with pet food training courses to understand what each brand offers. "After all, the groomers spend the most time with the animals. They know if a dog seems off or is gaining or losing weight," Charlene says.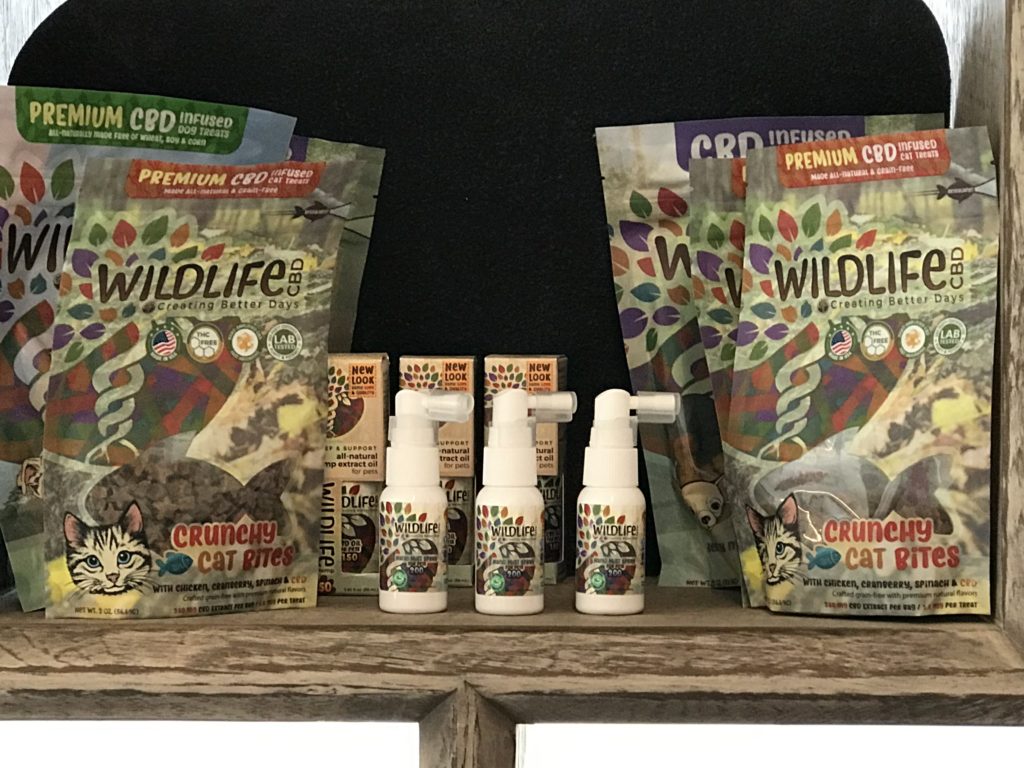 There is a large display of CBD products for animals in the boutique which piqued my interest. Of course, CBD is big business these days, and I wondered if the benefits extended to pet care. It turns out that CBD is great for pets. If your dog or cat suffers from anxiety and anxiety-related aggression, carsickness, or chronic pain such as arthritis, CBD can help. Glamour Paws carries several brands of CBD products, from drops to treats, and the folks in the boutique will be able to help you get the exact formulation you pet needs.
When I toured the new facility, the groomers were in the middle of a continuing education grooming class. The animals who were waiting for their people to pick them up were resting comfortably in spacious cages (a bonded pair of pups were sharing a cage). I met a gorgeous Old English Sheepdog in the washing room who was loving the attention he was receiving as he was dried. In fact, every animal I met was calm and happy. And the ones who were leaving with their people? They strutted out the door, knowing that they looked GOOD. But if, for whatever reason, you can't bring your dog to Glamour Paws, the two mobile units will bring Glamour Paws to you. Completely self-contained with electricity and water, the mobile units are perfect for older owners, over-busy moms, and pets who are scared of riding in the car.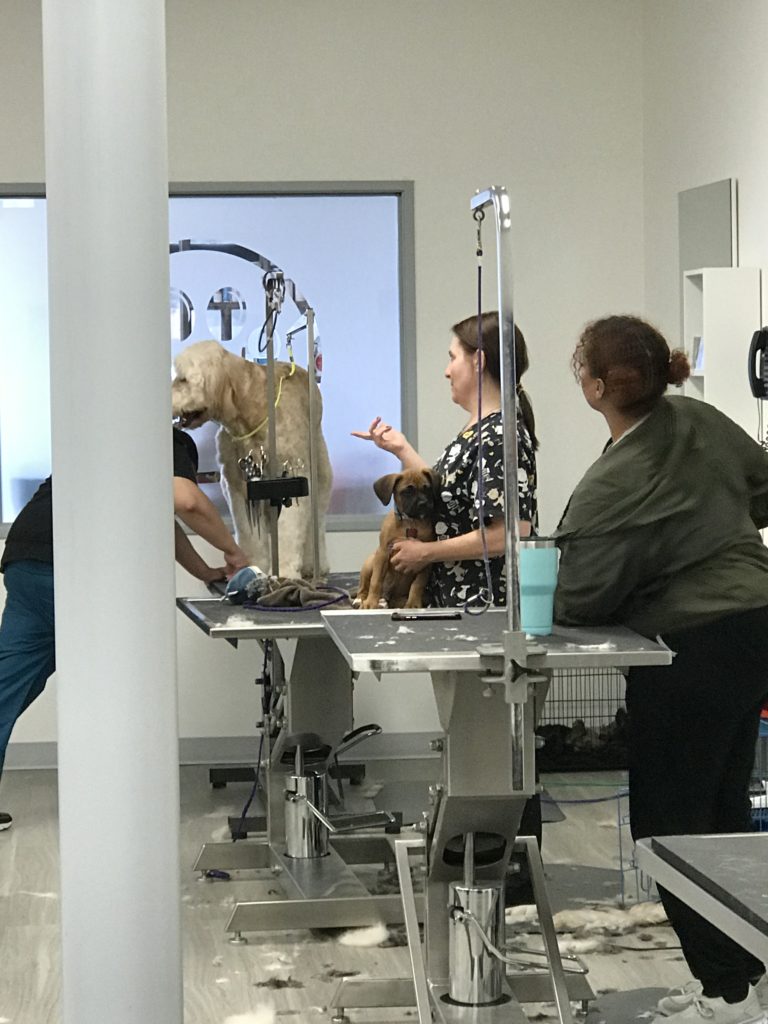 Although the new boutique has only been open for six weeks, business is booming. Ground has been broken on a second location in the River District, called the Paw Pad by Glamour Paws, and it's going to be glorious. The property is two acres, which will allow for a huge outdoor area for boarding, doggie day care, and dog training classes. In fact, it will be the largest outdoor play area of any pet spa in Fort Worth! There are plans for a pick-up and delivery service for both pets and foods. If you are unable to take your pet to be groomed, your pet will be chauffeured from your house and then returned to you, smelling sweet and looking good. Similarly, you will be able to have pet foods delivered to your door. No more panicked runs to a big box store when Rover or Princess is out of food.
While Glamour Paws is growing, their core values which make their customers so happy remain the same. "Service, respect, and family. That's how we built our clientele, and that's what keeps us in business. We really do feel like our customers are our family," Charlene says.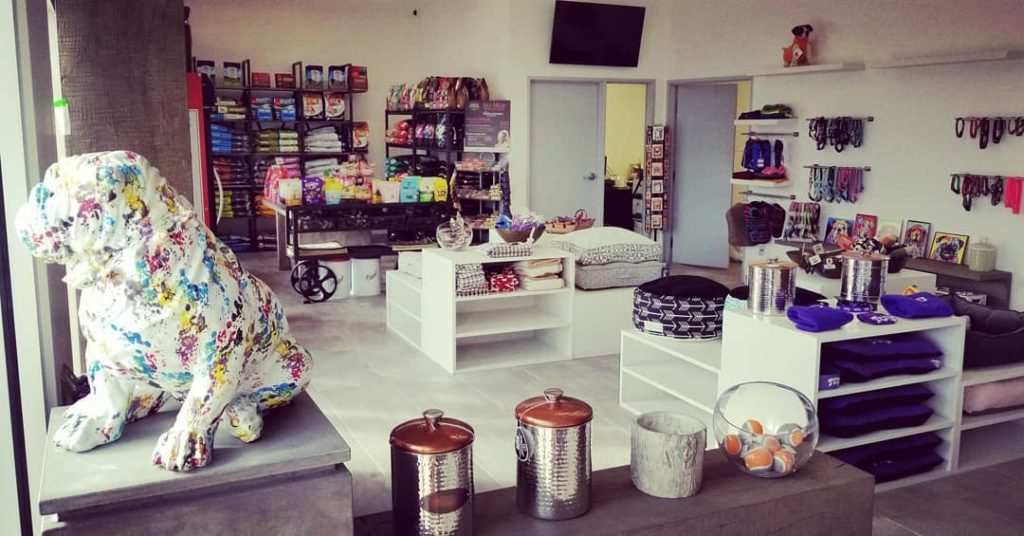 To make an appointment, click here, call 817-923-9828, or just drop in for a visit. The employees will be happy to show you around and answer any questions you may have!