For many people, our pets are like our children.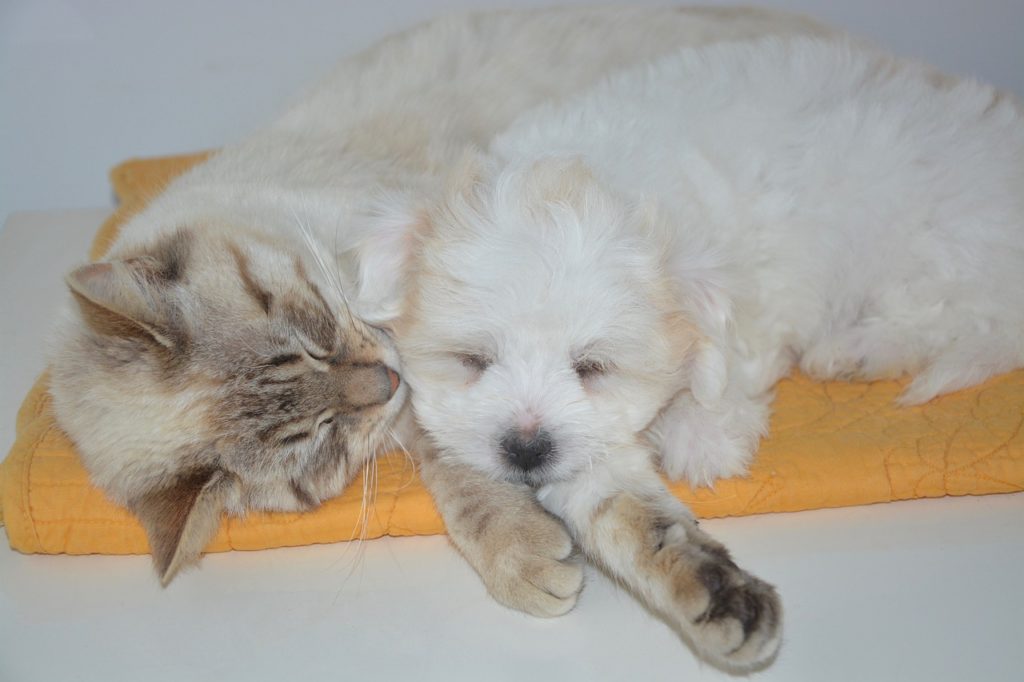 They are considered our best friends, a big part of the family, and in some cases, may be our only family. So when something goes wrong, and they need medical care, you want the best and are willing to do almost anything to ensure they will be taken care of in the best way possible.
Dr. Steve Hotchkiss, owner and chief vision officer for The PARC (formerly Hulen Hills Animal Hospital) recently toured me around the new facility and shared with me the story of his dog, Bo, and how that relationship inspired the vision he had for The PARC. "He listened to my problems and fears; he was there with me through college and when I fell in love with my wife, Lisa," said Dr. Hotchkiss. "He accepted me when I didn't accept myself. It feels good to have that unconditional love. A lot of people have that with their pets and I want to celebrate that relationship!"
Dr. Hotchkiss went on to say, "If you come to me and say, 'my dog hurt his knee and he can't run with me and he runs with me every morning,' bottom line, I'm going to do my best to get your dog running with you again, because maybe running in the morning keeps you sane. Maybe you don't have to be at the counselor's office if you run every day. We fix relationships; we don't just fix dogs or cats. That's why we call it The PARC. We are about People, Animals, and Revolutionary Care."
The PARC philosophy is simple and distinctive:
People first: The first of its kind in Tarrant County, the PARC serves pets while supporting and reassuring owners. The facility boasts an open environment and glass walls lining patient rooms, plus an extended space for educational classes and social events that connect people and pets.
Animals at the heart of it: The new facility is home to 10 veterinarians, more than 70 support staff, and the latest in veterinary technology. From wellness checkups and vaccinations to surgery, 24-hour emergency care, and boarding, staff members customize care for each pet and owner – committing to the same quality care the community has come to expect of Hotchkiss and the team.
Revolutionary Care throughout: At the PARC,the focus is on maximizing the life people share with their pets. It's more than just providing great medicine and a safe place for pets to stay; it's about connecting and celebrating the joys of pet ownership.
Dr. Hotchkiss's vision took three years to plan and one and a half years to build. He clearly spared no expense when it came to having the latest and greatest in technology to serve owners and their pets. He said, "We love Fort Worth and we wanted to give back. Fort Worth deserves an architecturally beautiful place." I found myself saying "awesome" way more than I typically do in a conversation, but I couldn't help myself!
In addition to top technology being used for the care of pets, I was also shown several rooms where staff and doctors meet for continuing education on the latest treatments and care in the veterinary community. There is a beautiful top of the line education room which they call "Thrive," located at the far end of the building which isn't reserved for The PARC staff only. Dr. Hotchkiss stated that it is available to other organizations in the area for educational purposes or meetings. Just simply call The PARC to inquire about availability.
One of my very favorite areas of the facility was the outdoor patio located on the second floor of the building overlooking I-30. It boasts artificial turf and an outstanding sound system for events such as dog yoga and Yappy Hour! Yes, Yappy Hour. That is not a typo. It's another wonderful way Dr. Hotchkiss utilized his vision to fill what he calls "the space between," which is the unique relationship between owners and pets. Owners can bring their dog, grab a beer and hang out with their pet and vet on the porch. You can follow the Facebook page to be notified of these and other events!
As you drive up to park your car in front of this architecturally stunning facility, a metal sculpted sign reads, "Feel Better. Play More. Love Longer." The PARC's staff gets it, no doubt. They connect with people, not just their pets. Check it out soon. You might just find yourself saying "awesome" as much as I did!
Another way to give back to the Fort Worth community, The PARC is offering free puppy/kitten vaccines with the purchase of a full wellness series. In order to get the free vaccine offer, a new pet's first wellness series appointment must be scheduled on or before January 31, 2019. This gift is valued at $191 for puppies and $220 for kittens.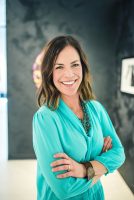 Jennifer Kieta is a native Texan, born and raised in Houston. She graduated from Texas Tech University and has lived in Fort Worth since 1996. Jennifer worked as a Child Life Specialist at Cook Children's Medical Center for 9 years before becoming a full-time mommy to her two daughters. In the fall of 2014, Jennifer started training and soon became a spin instructor for Zyn22, a boutique spin studio here in Fort Worth. Her love of and belief in taking care of your mind, soul, and body has always been a priority, and she looks forward to sharing that love with her community!