New Year's resolution time, folks. Love it or hate it, you probably do it. What have you committed to achieving this year? Save money, get out of debt, run a marathon, shoot for that big promotion? For a whole lot of people, their resolution this year will be to lose weight. Unfortunately, for many of those people that was the same resolution as last year. Maybe even the year before that. For some, losing weight and keeping it off is the perennial go-to resolution.
Why is it so hard for some to lose weight while others just seem to stay thin no matter what? Why is it that, despite best intentions, so many find themselves on January 1st right where they were exactly one year before? Profile by Sanford believes they have the answers to these questions, as well as the solution for long-term weight loss. The reason it works, according to Profile, is because it is simple, effective and sustainable.
The Profile program is the result of the experienced team of scientists over at Sanford Health (one of the largest hospital groups in the nation), doing research to determine why and how people fail at achieving their weight loss goals, and then developing a proven plan to counteract those pitfalls. Based on personalized nutrition, activity and lifestyle programs, Profile's above-industry-average success rate is ultimately the result of the relationship each Profile client develops with their Profile coach. This relationship is the foundation for Profile clients losing weight and keeping it off long-term. As the Sanford scientists discovered, it is vitally important to have someone in your corner when trying to achieve difficult goals.
A great coach is indispensable. They are a teacher, cheerleader, challenger, and confidant. They are the person you turn to for advice, support and accolades, as well as someone who will push you when you question your own ability. All Profile coaches are certified in the Profile program and trained to be your biggest supporter, mentor, and accountability partner. They are the heart of Profile's success.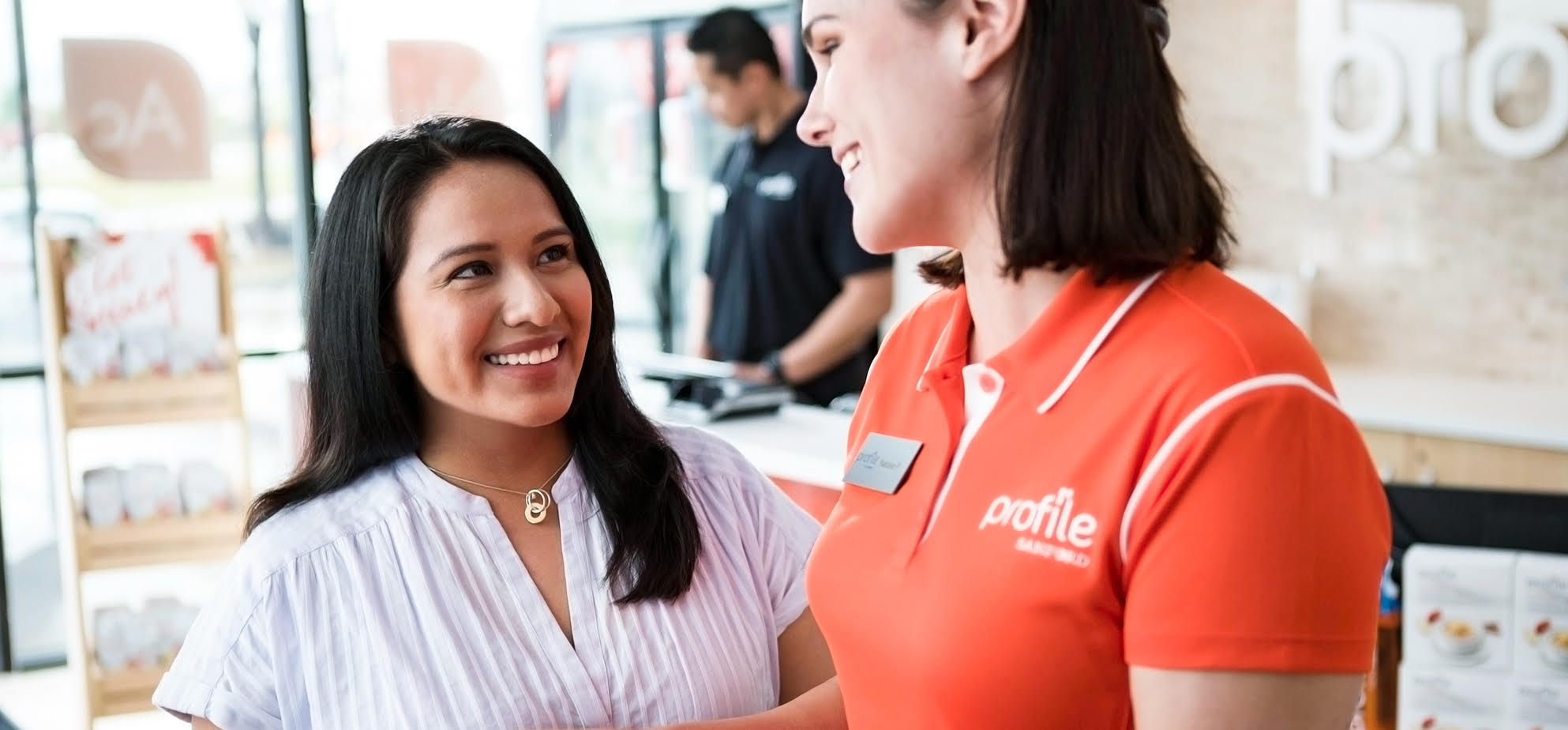 Did you notice I mentioned Profile's above-industry-average success rate? In terms of body weight lost, Profile is nearly four points better than the industry average. In fact, Profile is so sure of their program, they guarantee clients will lose 15% of their body weight in twelve months or the second year's membership is free. The client has to do their part too, of course, but Profile's success statistics show that attending at least 20 coaching appointments in the 1st year correlates to an average of 16.73% weight loss!
Profile has about 100 locations nationally, but until just a few months ago there wasn't one in Fort Worth. Thankfully, that has changed and there is now a Profile by Sanford located right down the street at 3000 S. Hulen!
So, make this the year you actually stick to your New Year's resolution. Schedule a free one-hour coaching session to learn more about Profile and discuss your unique goals for 2019. This time next year, you'll be glad you did!