A few years ago, after a career as a writer and with her daughter at TCU, Shauna Glenn turned to the world of interior design. She took a position at J&D Interiors, which allowed her to learn from designer Juan Castro.
Immediately diving in, she spent three years developing her design sensibilities alongside her own personal sense of style before moving in her own direction. Shauna explains the process, "I started out doing stuff for my friends, shelving or arrangements for the holidays. But eventually I wanted to do construction in addition to styling. As much as I liked working with Juan, he taught me a great deal, I wanted to move into renovations of bathrooms and kitchens instead of just working with upholstery and drapes. I wanted to get deeper."
Whether increasing the aesthetic value of a room with an unexpected statement piece or reconfiguring a space to completely change its personality, Shauna Glenn is neither concerned with following rules or being defined by a singular style, her eclectic designs defy labels and fit together in unexpected ways. She jokes, "I never met a pattern I didn't like; if one pattern's good, then four are better." Inspired by style mash ups, Glenn seeks combinations you would not think would work but grant a space rare air. Antiques and modern pieces can find their own context together, as Glenn explains, "Each place has its own vibe."
As her business continued to expand rapidly from her home office, Shauna Glenn brought on her daughter Riley, who had recently graduated from TCU, to help run operations in November, "I knew I could use her brain, organization skills and her eye for design, which she is really developing." Driven by a top-flight Instagram page, projects have flowed in and increased in scope, which necessitated the April opening of their office on Camp Bowie to meet with clients and showcase her style.
With added experience and exposure, Shauna Glenn Designs has now handled bigger renovation projects, like a ranch house in Hamilton, as well as new construction of a lake house in Athens. Demand for Shauna's work has called her down to Houston and out west to San Diego for several projects – regardless of the locality, she seeks to create memorable spaces. A key element for her designs are textiles, the weaves and textures carrying the stories of the places where they are made, whether they are African, Guatemalan or Middle Eastern. "Take advantage of your trips, you can integrate the culture into your home by making pillows or hanging them." These materials are inspiring for Glenn because they add a sense of rooted depth to any environment.
Just as Feng Shui encourages us to embrace the Yin-Yang balance, Shauna Glenn complements the global with the personal by telling clients to shop their houses focused on repurposing anything and everything, "You'll be amazed what you'll find in people's closets and cabinets. Sometimes dishes you never use will look perfect on the wall in another room. Don't dismiss your grandmother's attic. You're going to find some real gems."
Shauna Glenn Designs shares the office with her husband Jeff Jones, a seasoned pool builder and landscaping guru, who has opened the Fort Worth branch of Blue Haven Pools, and Glenn has utilized unique pieces to tie the pool motif together throughout. From hanging glass sculpture resembling bubbles to a large print from West Coast photographer Slim Aarons' Palm Springs images. The mid-century modern fixtures and furnishings are adorned with stylish photography books and an extensive collection of textiles for inspiration. Pointing across the room, she indicates a piece by local artist Allison Castillo, "This one has already sold, I told her I'm going to need another one."
In June, HGTV will stage a three-day photo shoot at Shauna and Jeff's home for their magazine. Her daughter Riley explains, "She'll be changing every room in the house seven times before then." To which, Shauna's husband Jeff nods in agreement. Always experimenting and looking for new and unique combinations, Shauna is admittedly obsessed with these interior spaces; each space she designs is adorned with one of her signature, simple Dot Art pieces of different sizes and colors, tying all of her projects together as she's done with her own unique style.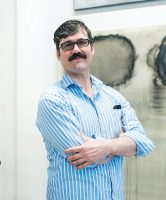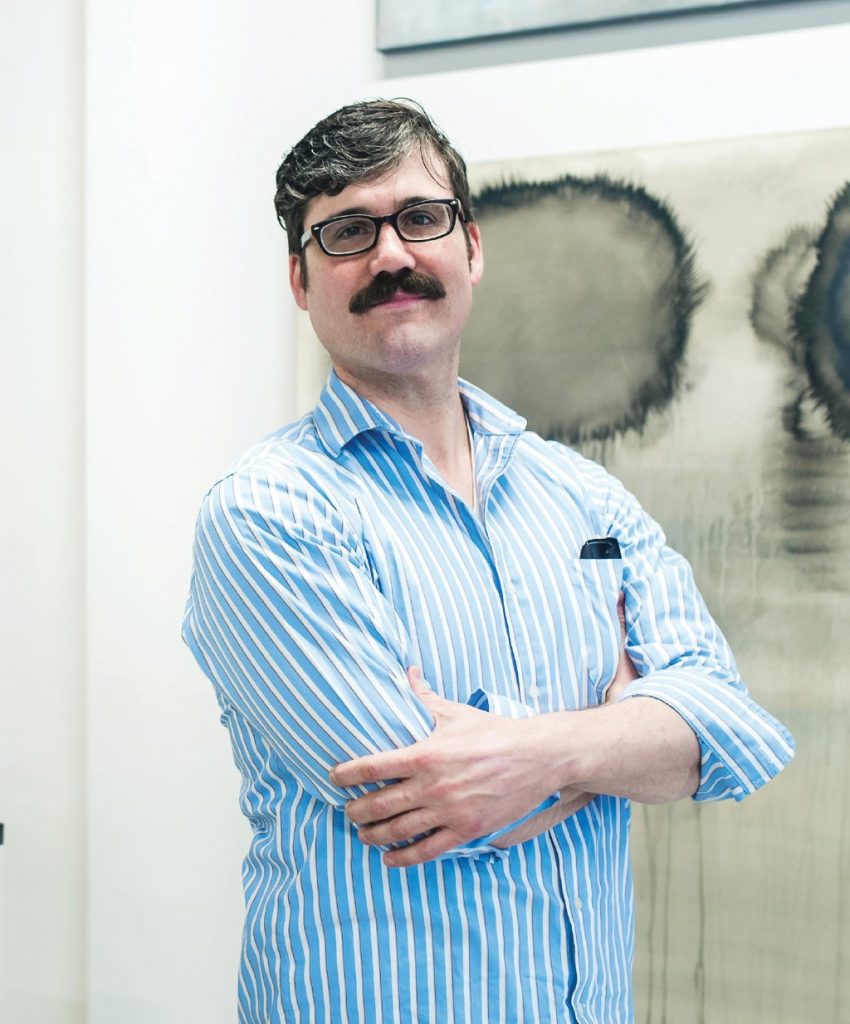 An Austin native, Lyle Brooks relocated to Fort Worth in order to immerse himself in the burgeoning music scene and the city's rich cultural history, which has allowed him to cover everything from Free Jazz to folk singers. He's collaborated as a ghostwriter on projects focusing on Health Optimization, Roman Lawyers, and an assortment of intriguing subjects requiring his research.