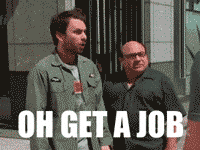 We're going to make this short and sweet. You are looking for work, or you are a business looking for THE perfect candidate. Keep reading so you know what to do next.
Businesses that have available jobs, please leave a comment on this blog post with a link to your job description or list the description and an email address in which applicants can send their resume or CV.
You need a job. Keep this blog post bookmarked and keep coming back to see if the right job pops up.
We have a big heart for Fort Worth businesses and hardworking people, so if Tanglewood Moms was your matchmaker to bring you the perfect candidate – we want to hear your story. Please email our editor, lee@madeworthymedia.com
Carry On!
The Tanglewood Moms Team