The late morning heat didn't stifle the excitement at the groundbreaking ceremony for Crescent-Fort Worth, a $250 million mixed-use development, with an emphasis on luxury, that's coming to the Cultural District in 2023.
This multi-faceted project will feature 167 high-end residences, a 200-room hotel with restaurant that Chef Dean Fearing is helping inspire, and 168,000 square feet of Class-A office space, among other amenities. If this sounds familiar, it's because this endeavor is modeled after The Crescent, an iconic development in Dallas's Uptown neighborhood that attracts celebrities and business tycoons alike. And no wonder since the same group that owns and manages The Crescent is the same group that's behind this venture.
Crescent Real Estate, a distinguished commercial real estate investment firm with premier properties all over the country, is Fort Worth-based and has been since Jon Goff founded the company in 1987. The first "backyard" project for Crescent, Goff acknowledges the pressure to "knock it out of the park" and do right by the Cultural District. But given the location and the overwhelming support from the community, he's confident in the outcome.
"I think this entire development will be the vantage point to see Fort Worth at its best." Mayor Mattie Parker concluded the ceremony with enthusiastic remarks regarding Crescent-Fort Worth and the trajectory of the city. "We're at the pinnacle of greatness. This project is absolutely the culmination of a lot of people working incredibly hard to see what the future of Fort Worth really can be."
Plans are underway and the estimated completion date is mid-2023.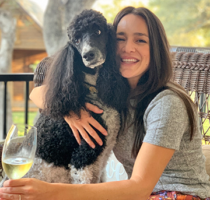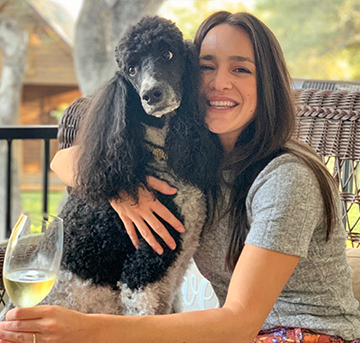 Although she prefers burnt orange to purple, Hannah Bush is happy to call Fort Worth her new home. She began freelance writing a few years ago to break up the monotony of her 9 to 5, and to prove to her parents that she's making good use of her journalism degree. When she's not hanging out with her cat, Hannah can likely be found on a patio with her husband, talking about her cat.