In a little over two years LEAGUE Real Estate has gone from being the new kid on the block to being a real estate powerhouse in Fort Worth.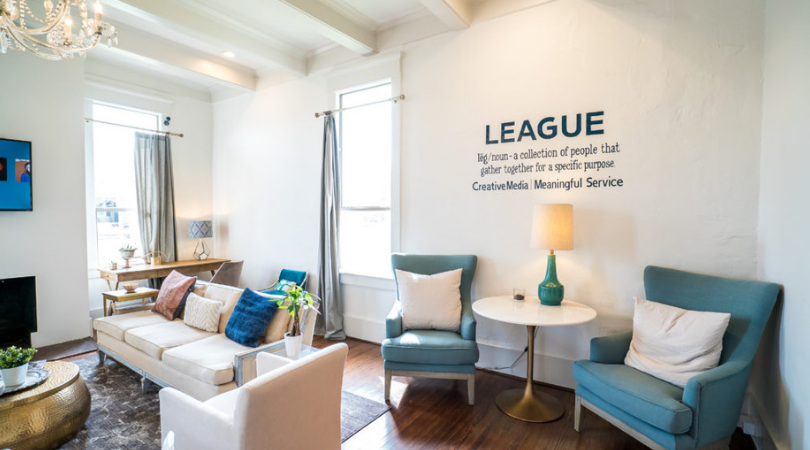 Their growth, though rapid, has been consistently intentional. Holding true to a set of values that was the impetus for launching a new brokerage in a seemingly crowded market, LEAGUE is highly selective in their hiring and recruitment practices. According to Jeff Anderson, one of three partners at LEAGUE, "our agent recruitment is not based solely on experience and production. We try to recruit agents whose main motivations are relational and who have an attitude of service. Retention and preservation of the climate we are trying to create is important. It is a climate where the agent is nurtured, supported, and set up to be able to market their properties in a targeted way, with new media, creatively and uniquely."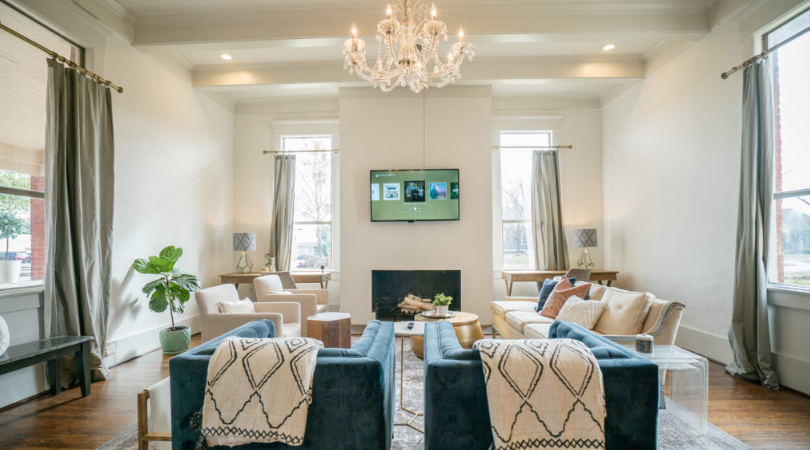 In the highly competitive world of real estate sales, it is a rarity to find a company where internally the culture is one of agents helping one another, being collaborative and voluntarily lending each other a helping hand. "Our culture is one that is team-focused rather than self-focused. We work hard to form deep connections within our team and for us that is an indicator of success," says Luke Syres, another LEAGUE partner. Coupled with a client-first service philosophy, demonstrated across their social media channels by the hashtag #ReadyToServe, LEAGUE's approach is clearly attractive to agents looking for something different in a broker.
In fact, LEAGUE has grown so quickly it recently became necessary for them to find themselves a new home. Of course any new digs needed to reflect the fresh culture LEAGUE has striven to cultivate. Therefore, their completely renovated space at the corner of Pershing and Prevost just north of Camp Bowie is a fun, collaborative arena with multiple breakout and conference rooms. Built in 1890, the red-brick building housed the original Arlington Heights School (all grades) for a couple of decades before it was too small. It truly is a piece of Fort Worth history and LEAGUE has generously applied their penchant for renewal into it as well.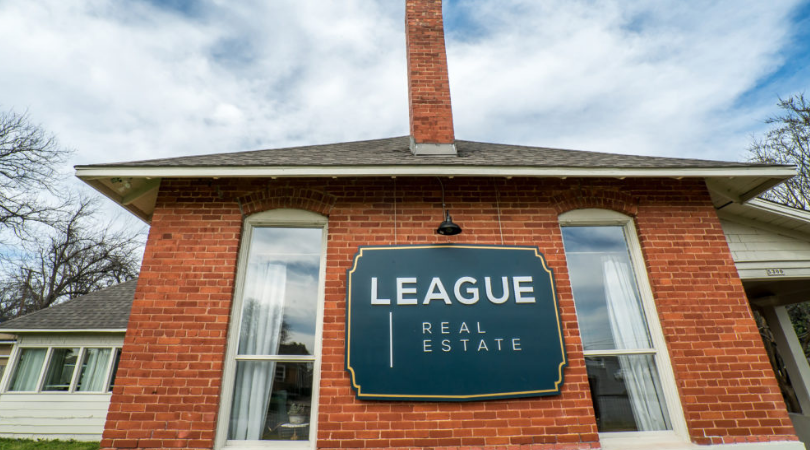 What really is the point of all of this though? Real estate brokerages don't exist for the pleasure of real estate agents or to breathe new life into old buildings. Ultimately, a real estate brokerage exists to serve their clients. To help people through the often difficult process of buying and selling homes. Attracting top realtors is integral to that goal. Happy agents are good agents and good agents serve their clients well. For the LEAGUE team that is the point. And the proof is in the pudding, so to speak. In two years LEAGUE went from zero to over $140,000,000 in closed business. Translation: LEAGUE has built a rapidly expanding and very happy clientele.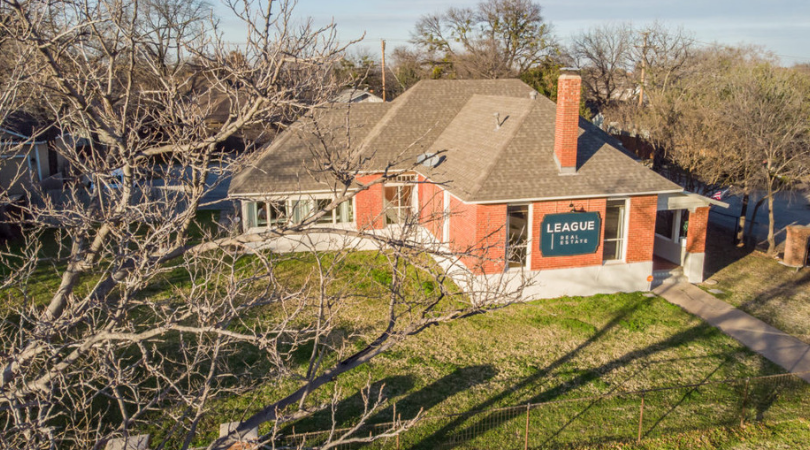 Real estate agents, along with oncologists and defense attorneys, belong to a class of professionals that are largely ignored until they're needed. But when you need one you want the best one you can find. Hopefully you won't ever need the last two, but chances are you will need the first at some point along the way. In that case the best one you can get is the one who will focus on you, the client, rather than the transaction.