About a month ago, I was fortunate enough to test drive a 2019 Mercedes-Benz GLC from Park Place Motorcars on Bryant Irvin, and boy, was it ever fun! It was just the right size for zipping around town – able to fit five people very comfortably while small enough to park in any parking place in Fort Worth. My daughter and I took it on errands, and we loved it.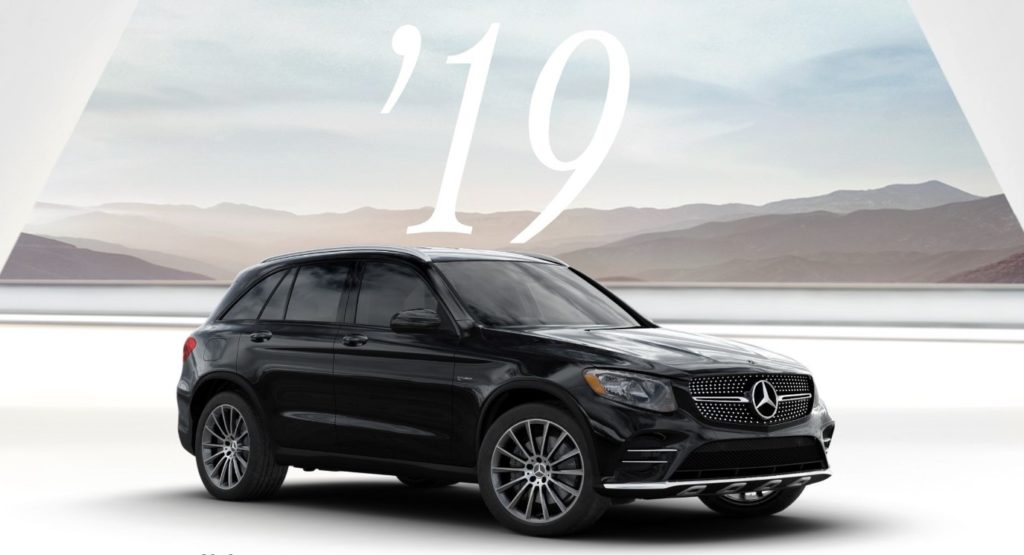 This month, I got to test drive the GLC's super-powered brother, a 2019 AMG GLC 43, and I will never look at cars the same way again.
The interior was similar to the GLC: luxurious leather and wood with that lovely new car smell, incredible sound system, crystal-clear display with intuitive controls, a panoramic moon roof, and everything else you would expect from a Mercedes-Benz. The difference was the performance. The AMG brand was founded as a manufacturer of racing engines, and their partnership with Mercedes-Benz has resulted in some fantastic cars.
I may or may not have a heavy foot when driving because I'm chronically late to everything (please note that I am admitting nothing), so when I had to get to an appointment in a hurry, I may or may not have "put the pedal to the metal." WOW! That AMG GLC took off! Fortunately for me, the AMG brand is not only known for its power, it's known for its handling and stability. Honestly, that trip was the most fun I've ever had when going to the dentist!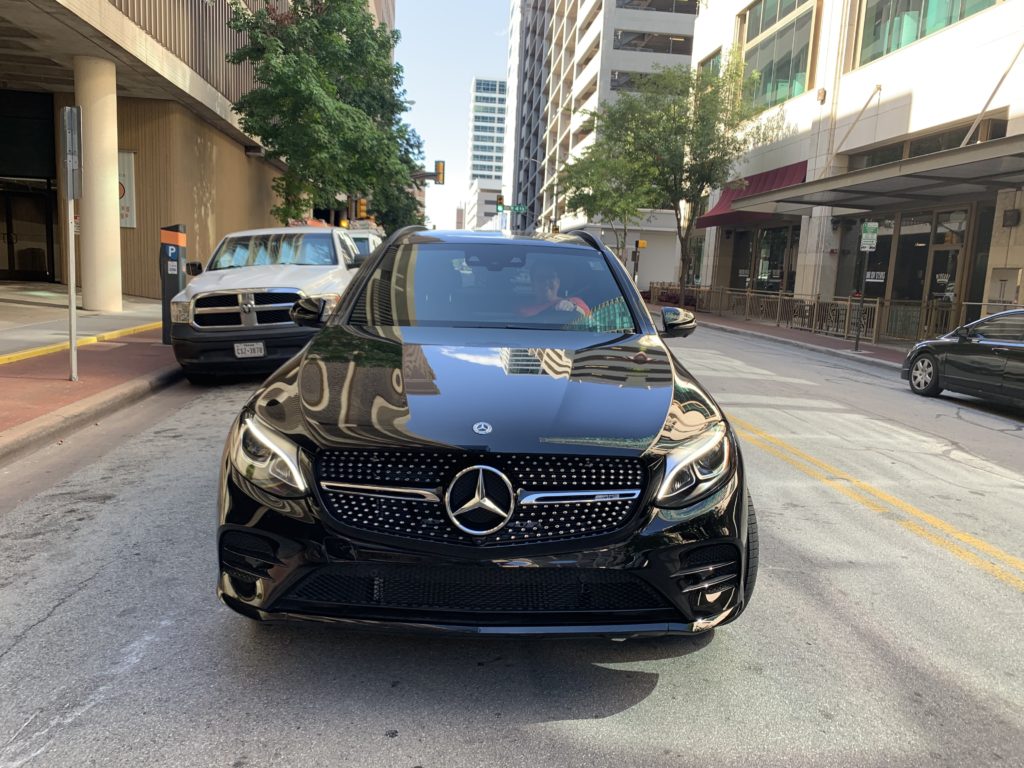 The next day was Fall Gallery Night, and we took some friends gallery hopping. Five adults were comfortable as we went from location to location, and parking was never a problem. It was a gorgeous night, so we opened the moon roof and sang along with the radio. It was a memorable night, and the AMG GLC added to the charm of the evening. I was quite sad when I had to return Zippy (yes, I name my cars) to Park Place. But I was mollified with the knowledge that I would be back.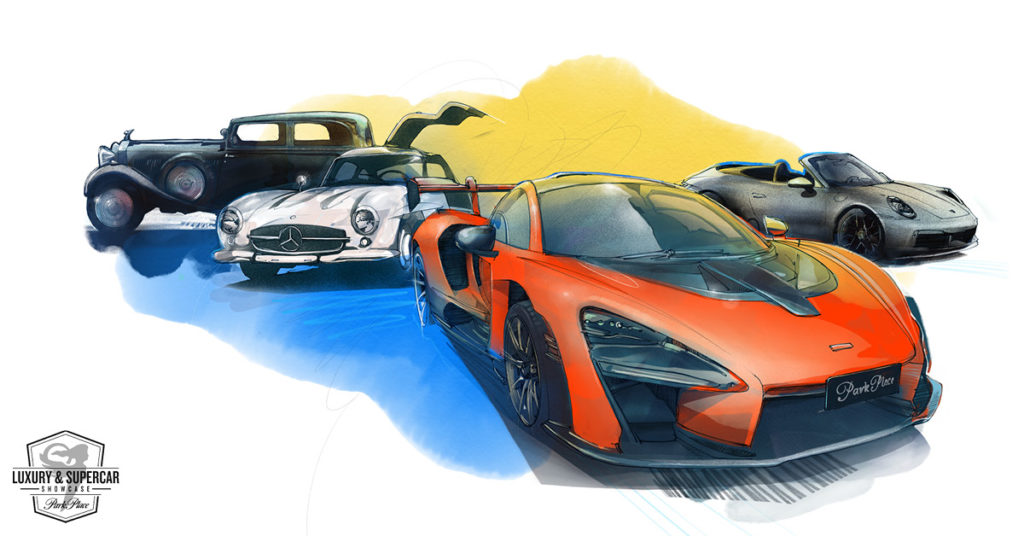 The Park Place family is gearing up for the third annual Park Place Luxury and Supercar Showcase, and you are cordially invited. On September 29, the Four Seasons Resort and Club in Las Colinas plays host to DFW's premier luxury lifestyle event. Everything from new and antique car to haute couture to some of the area's top restaurants will be on display from 10 am to 4 pm, rain or shine.
Do you have a motorhead in the family? Park Place represents some of the top car makers in the world, and the latest Maserati, Bentley, McLaren, Rolls-Royce, Porsche, and of course Mercedes-Benz models will be waiting for you on the New Car Concourse.
If you're more of an oldie-but-goodie, the Collector's Concours is a juried showcase of rare cars from private collectors. These include a 1916 Stutz Bearcat, a 1956 Mercedes-Benz 190SL, and a 1983 Ferrari 308 GTS. In addition, local car clubs will be on site to show off their vehicles.
Cars are great, but if you aren't a gearhead, you will still have a great time. There will be a runway fashion show featuring some of the latest styles from the Highland Park Village. And if you upgrade to the VIP ticket, complimentary bites from Dallas-Fort Worth restaurants including Wild Salsa, and for GA/Showfiled there will be food trucks to keep your stomach satisfied. There will also be live entertainment on the Lexus Live Stage and in the Porsche Luxury Lifestyle Pavilion. There's also a Kid's Zone which features the North Texas Diecast Collectors Club's interactive sixty-foot downhill Hot Wheels track, among other fun activities.
Beyond the cars, the food, the fashion, and the fun, Park Place is giving back to their community. The group has donated a vehicle to be raffled off at the Showcase, and proceeds of the raffle will benefit the Baylor Scott & White Irving Foundation.
Information about the Park Place Luxury and Supercar Showcase is available at www.luxurysupercarshowcase.com/.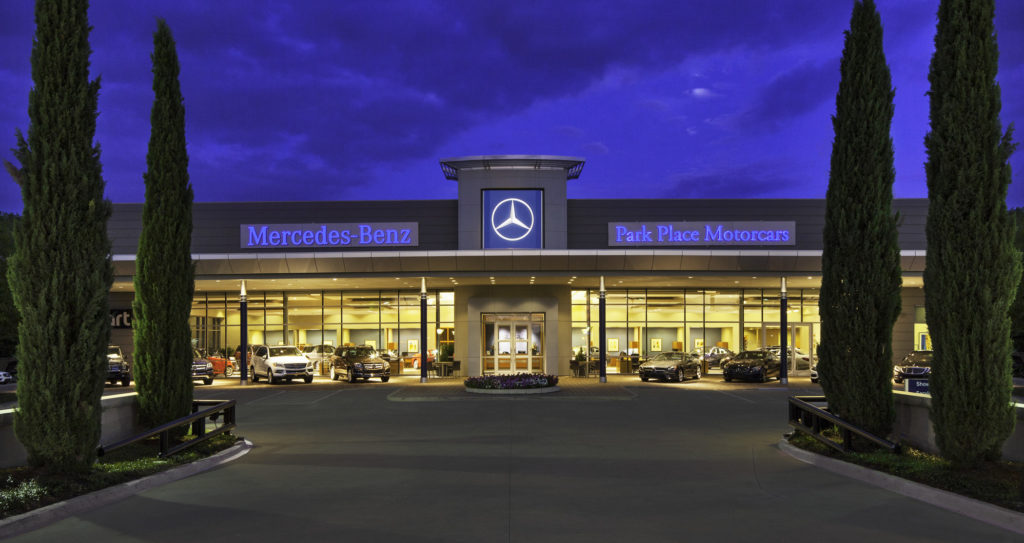 After getting to test drive three vehicles from Park Place Motorcars on Bryant Irvin, I am truly spoiled. When I'm next in the market for a car, you can be sure that I'll be heading to Park Place. The quality of the inventory at every Park Place dealership combined with their people and the service makes Park Place the place to buy your next vehicle.