Feed your spirit with beautiful images of neighborhood happenings, creative endeavors, smiling faces, and of course—the food. Go for a scroll on these Instagram pages for a relaxing tour of Fort Worth.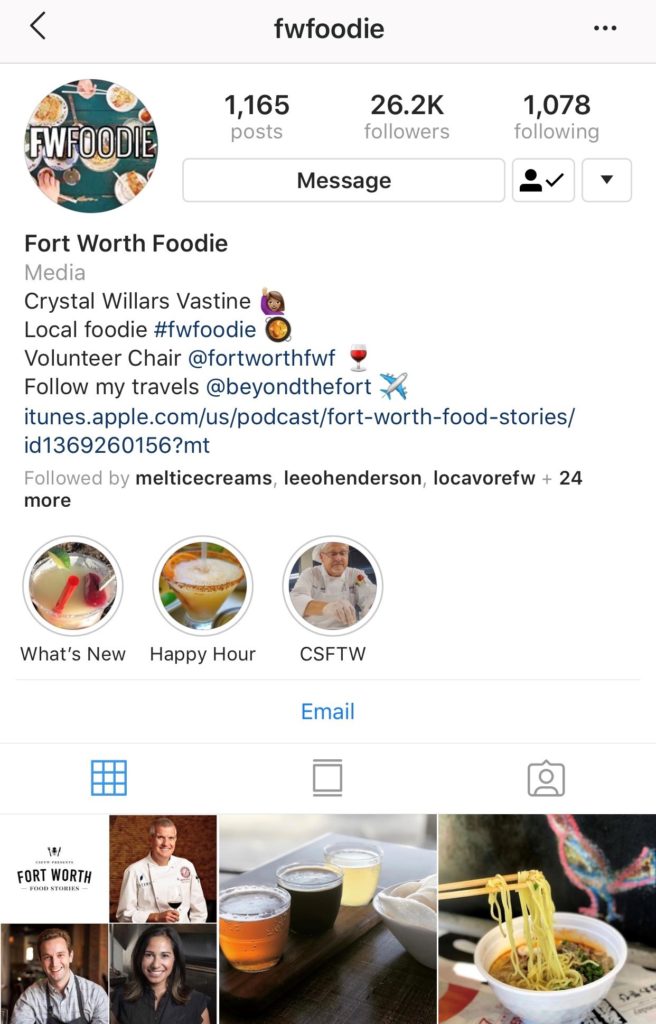 Taste-crazed foodie Crystal Willars Vastine shares drool-worthy pics along with ticket giveaways and news on pop-up restaurants. Stay up on the latest openings and promos (and get really hungry scrolling through her feed).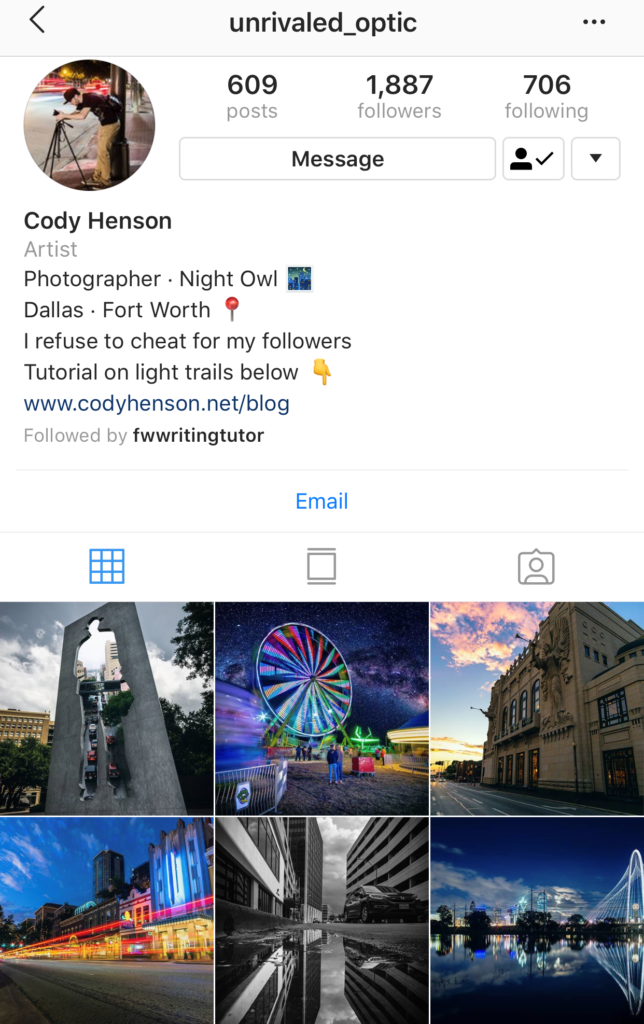 Feast your eyes on inspired, artsy shots of Fort Worth from Cody Henson. He captures the city's urban energy and nighttime colors from a whole new perspective, including icons like Cattleman's Steakhouse and Sundance Square.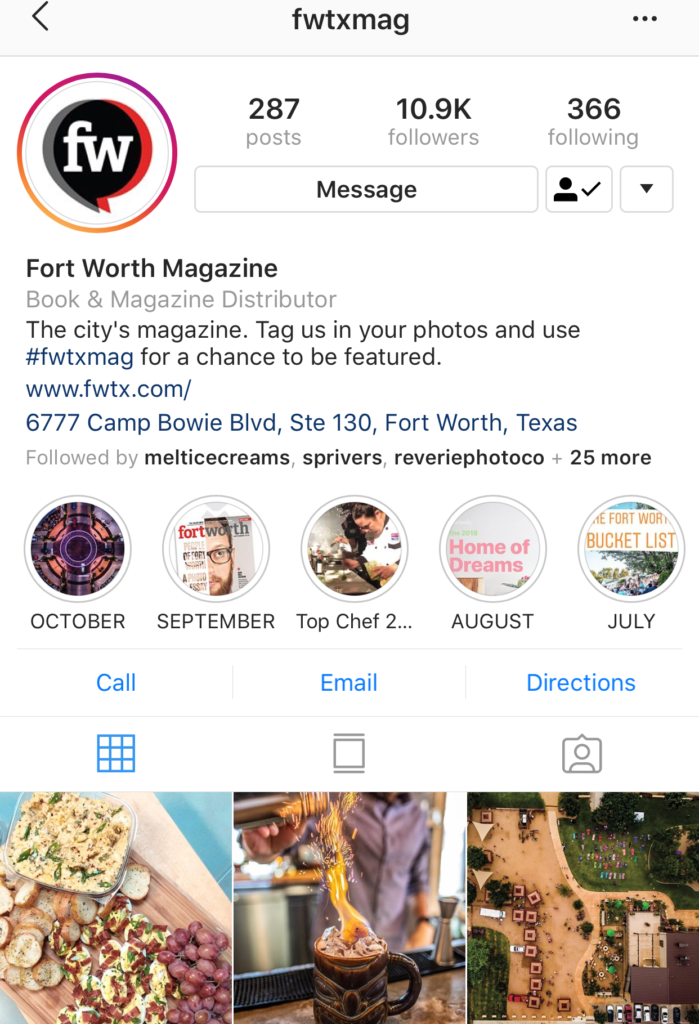 Scroll through lush, high-style pics that mimic the glossy magazine and spill secrets about local happs. Food, fashion, and Fort Worth events dominate the feed, which will motivate you to get out and discover new things to do in Cow Town.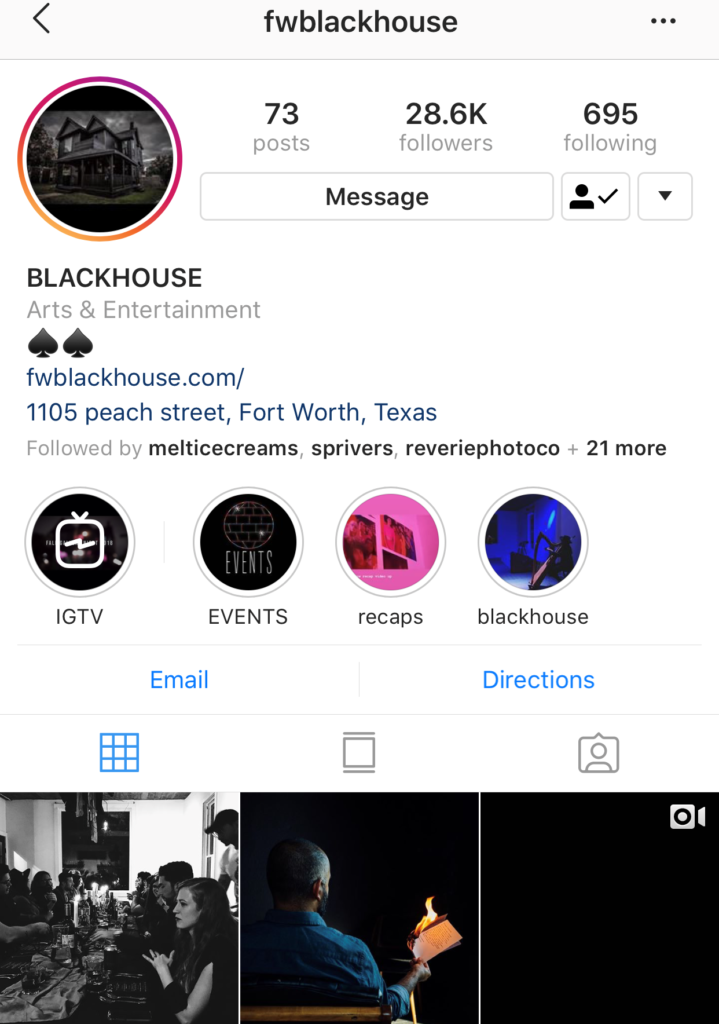 Cool parties, cool imagery, and cooler people than you—but that's okay, you're still invited to hang out at the Fort Worth Black House. See images of everything from late-night after parties to an early morning yoga sesh—or just live vicariously through the pics.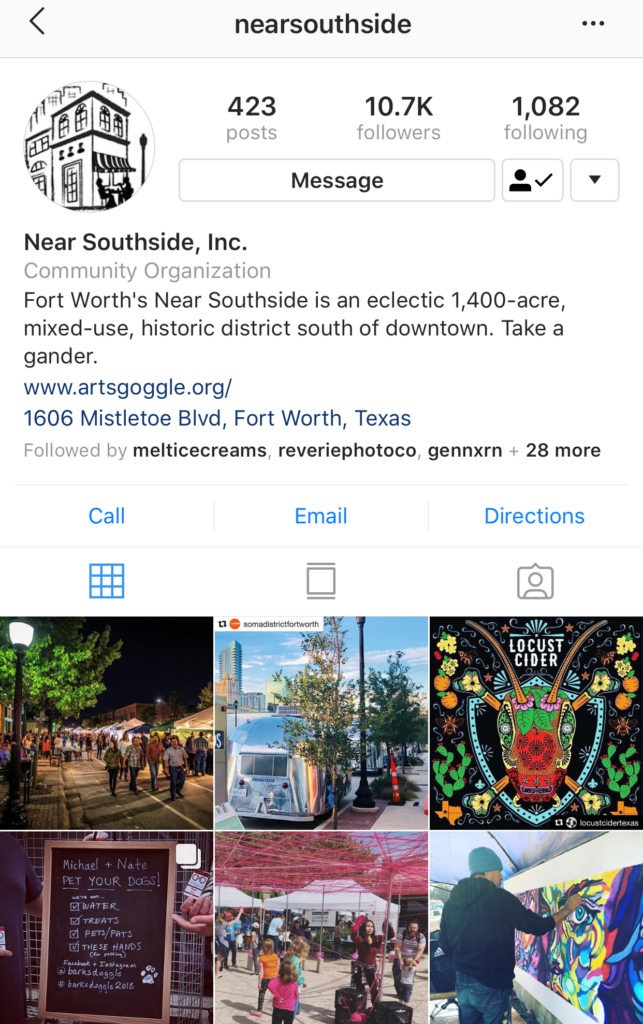 It seems like a new restaurant or boutique opens on Magnolia Avenue every week. Don't miss out on anything with this neighborhood feed, which posts updates about events, openings, and new developments on the South Side.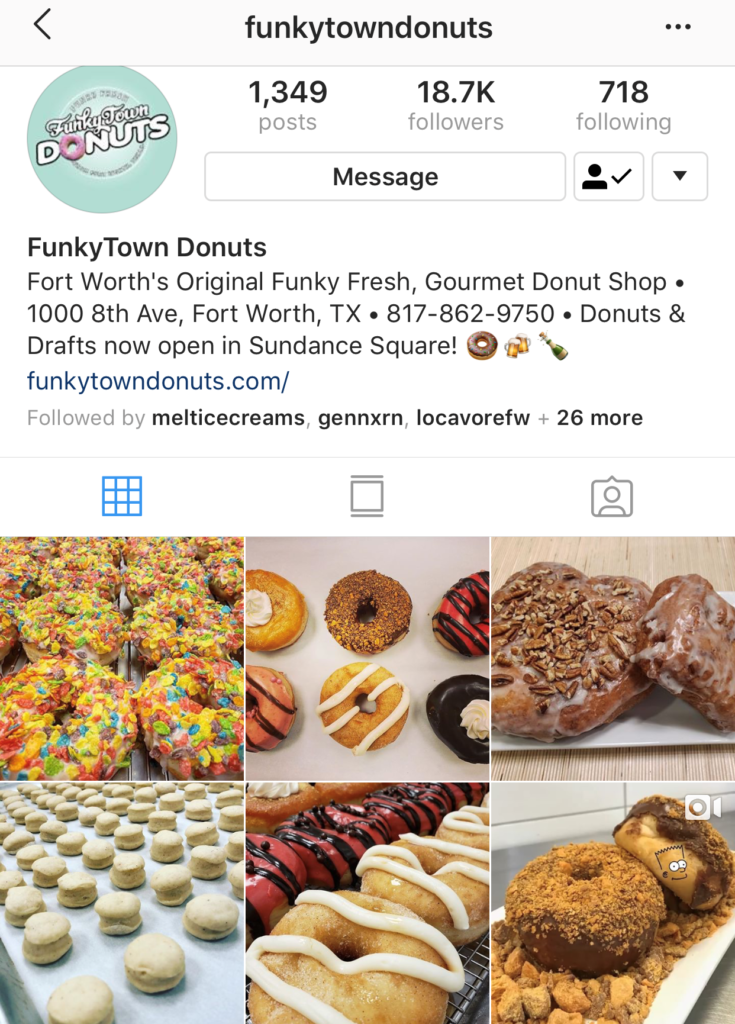 Go ahead, indulge. Scrolling through this feed is calorie-free, but you'll need a little willpower to resist hopping in your car and hauling back a box of the handcrafted donuts. See all the weekly flavors like s'mores, strawberry shortcake, and Samoa.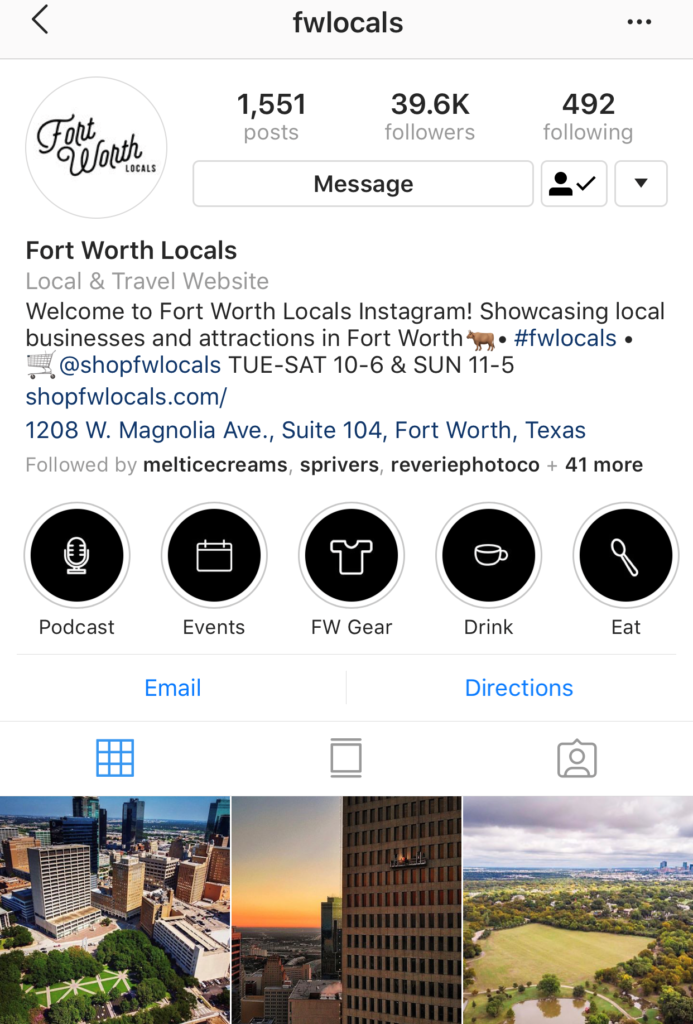 Discover local events and new attractions, plus straight-up eye candy and street shots that will make you fall in love with your hometown all over again.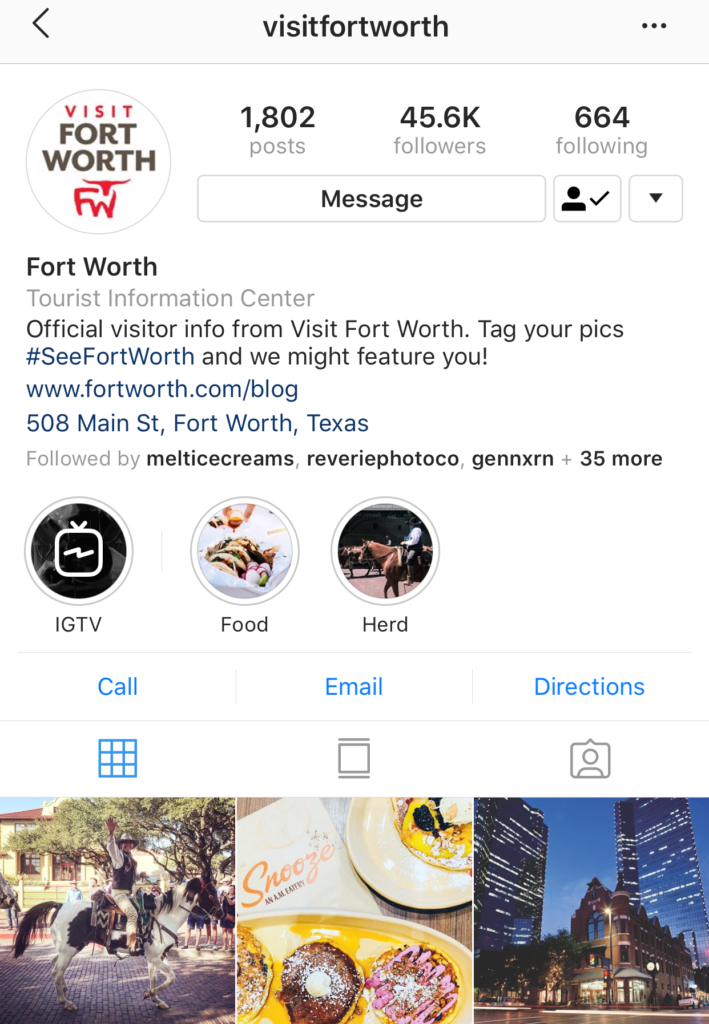 Love going out? This is the feed for you, with plenty of posts about local events and openings. It's also a great place to unearth hidden gems in the city that you might not have known about before.
And of course…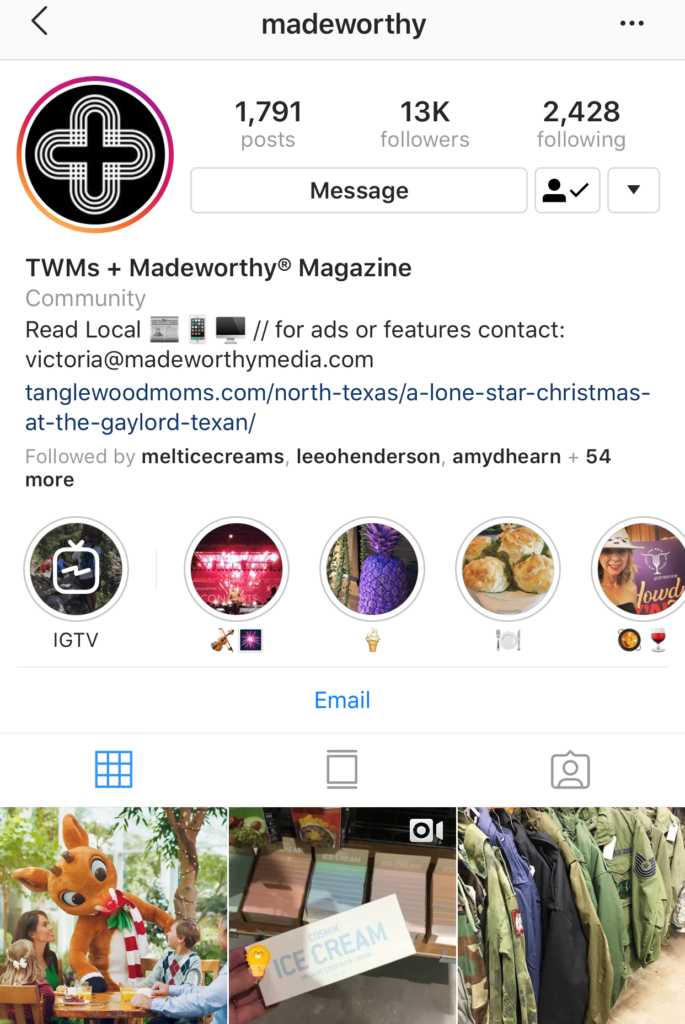 We post pics that make us happy: cool Fort Worth hangouts, tasty food, and fun local events. We'd love for you to join us on Instagram!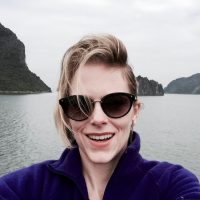 Shilo Urban lives for adventure, loves dogs, and reads books like it's going out of style (which it is). She writes about music, food, art, design, events, and travel – all the good stuff. Raised in the Fort Worth area, Shilo moved to Austin, Maine, Paris, Seattle, New Zealand, and Los Angeles before finding her way home a few years ago. Along the way, she has had over three dozen different jobs, including high school French teacher, record label manager, and farmhand for endangered livestock breeds. She's traveled to more than 50 countries and always has the next trip planned. Shilo has been a freelance writer for over a decade and has published in Fort Worth Magazine, Fort Worth Weekly, and Afar. Her interests include lost civilizations, jalapeño peppers, and Game of Thrones. She is currently writing a thriller and lives in Fort Worth with her two wiener dogs, Steve and Lenny.