On Thursday, October 18, 2018, hundreds of people gathered at the Fort Worth Convention Center for the 26th Legacy of Women. They gathered to enjoy a mimosa hour, to take part in a live auction to benefit SafeHaven of Tarrant County, to listen to a keynote address by NFL Vice President Troy Vincent, and to have lunch. But mostly, they gathered to celebrate ten remarkable Fort Worth women who embody leadership, impact, and commitment through their accomplishments. The 2018 Legacy of Women honorees are: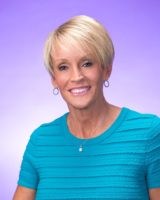 Traci Bernard | Texas Health Hospital Southlake
Traci serves as President of Texas Health Harris Methodist Hospital Southlake. As a registered nurse, Traci has made it her mission to take her passion for improving healthcare to various health systems. Prior to her 10 years at Harris Southlake, she served nine years as Vice President of Operations for Baylor Regional Medical Center of Grapevine. Traci's role of change agent foster's success by maintaining a balanced focus on improving operations, financial and satisfaction initiatives. Traci has been recognized for her ability to assist organizations in achieving desired results by engaging people and changing behaviors in the workplace.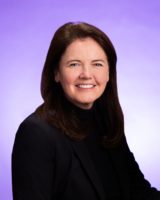 Rose Bradshaw | North Texas Communities Foundation
Rose Bradshaw serves as President/CEO for the North Texas Community Foundation. Over the course of her career Rose has been honored to work with philanthropists, foundations, corporations and nonprofits in North Texas, San Francisco, New York and Chicago to ignite powerful and rewarding philanthropy that strengthens local communities. She oversees the North Texas Community Foundation's philanthropic grants — which totaled more than $22 million in 2017 — to ensure charitable awards effect positive change while honoring donor intent. Rose embodies passion for her community.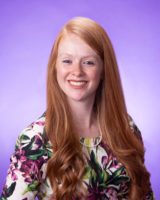 Katie Carlson | Frost
Katie joined the Frost team in January of 2009 after graduation from Texas A&M University. Katie is now the Vice President of Commercial Lending and serves the commercial bank as a Relationship Manager. Katie possesses a deep sense of caring for others and is dedicated to delivering service to her community with excellence, caring and integrity. She impacts her community through a number of volunteer roles including: Leadership Arlington, Arlington Chamber of Commerce, Arlington Women's Alliance, Women Inspiring Philanthropy, SafeHaven of Tarrant County and serving as a financial coach in Arlington ISD High Schools.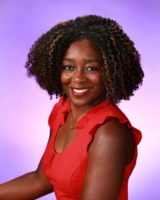 Yolanda Carroll| BNSF Railway
Yolanda is the Director of Machinery and Dimensional Sales – Industrial Products at BNSF Railway. She has worked in corporate America for over 20 years. After graduate school, Yolanda joined American Airlines serving in a variety of roles within Finance, Supply Management, and Marketing. She earned her BBA in accounting from the University of Notre Dame, and her MBA in finance from the University of Texas at Austin. Yolanda is dedicated to making her community a stronger and better place. She is involved with a number of nonprofits including the American Cancer Society and SafeHaven of Tarrant County.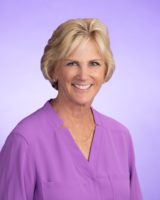 Karen Deakin | Civic Leader
Karen is passionate about serving her community. There is no task too big for Karen to undertake and there is no need too great for her to say "yes" to helping fulfill. Karen has been a member of the Colleyville Woman's Club for 16 years and served as their President from 2015-2017.  She wears multiple hats in the organization and is always willing to step up and help. In addition to her dedication to the Colleyville Woman's Club, Karen is involved with Arts Council Northeast, National Charity League, Meals on Wheels, and the Chamber of Commerce Grapevine Women's Division. Those that know Karen best say that she is truly inspiring and is a role model to others in the philanthropic community.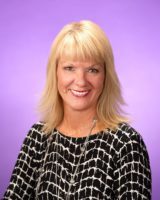 Shannon Greene | Tandy Leather
Shannon Greene is the CEO of Tandy Leather. Shannon is a member of the U.S. Chamber of Commerce's Corporate Leadership Advisory Council and sits on National Retail Federation's Employment Law Committee. She is also a member of the Financial Accounting Standards Board Small Business Advisory Committee, as well as a member of Texas Society of CPA's Professional Standards Committee.  Shannon uses her financial knowledge to impact her community through her work with the Women's Center of Tarrant County where she serves as the Treasurer and Chair of the Finance Committee.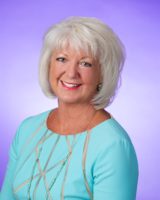 Janet Hahn | Decker Jones, PC
Janet started working at Decker Jones, PC as a legal secretary in the 1980's and attended night school so she could become a paralegal. From there the spark ignited and she continued to work and attend night school while completing her undergraduate degree and eventually completing her law degree from Baylor University. After starting as a secretary, Janet is now an attorney and shareholder at the firm. Her dedication, determination and drive to succeed are second to none. Janet's desire to serve others goes beyond the office as she serves on numerous charitable and civic committees and boards like the Women's Center, the Tarrant County College Foundation and the YMCA.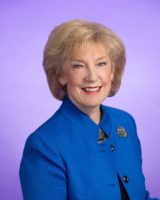 Harriet Harral | The Harral Group
Harriet Harral is executive director of Leadership Fort Worth and the founder and principal consultant with The Harral Group: Specializing in Organizational Effectiveness, which provides tailored services to profit and non-profit organizations in strategic planning, conflict management, communication effectiveness and leadership development. Harriet gives her time, talents and resources regularly to numerous philanthropic organizations in our community including: Rotary Club Fort Worth, Goodwill Industries, Women's Policy Forum, Senior Citizens Services and United Way. She is dedicated to Tarrant County and strives to make our community strong.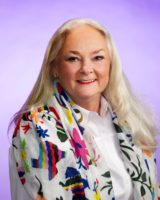 Melinda Johnston | Merrill Lynch
Melinda is a Senior Financial Advisor at Merrill Lynch and was a pioneer in her field. She focuses on delivering a comprehensive approach to managing wealth that begins with listening to each client's needs and ensuring that every strategy is grounded in understanding what each client's wants to achieve. She is a mentor to other women in her field and has managed to balance a successful career and active philanthropic involvement. Melinda believes strongly in giving back to her community and does so through serving on numerous boards including the American Heart Association.
And our very own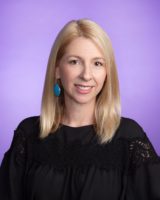 Victoria Wise | Tanglewood Moms
Victoria manages Tanglewood Moms and Madeworthy Magazine, while also being a mom to her four kids. Victoria started her first jewelry company in 1999 and progressed to creating a line of children's clothing after the birth of her first child. Victoria's passion for business and marketing has taken her through several different entrepreneurial journeys including a successful sale of Jewelry Nut Auctions, a jewelry and accessories page on Facebook. Tanglewood Moms, an online publication that helps individuals discover everything Fort Worth has to offer, and Madeworthy, a magazine celebrating Fort Worth, stemmed from her love of her community and her desire to connect more of the community together. Those close to Victoria say she has a heart to serve and make our community better each day.
We of Madeworthy/Tanglewood Moms are so very proud of all these incredible women. They make Fort Worth a better place.
Photography provided by Gittings.
About SafeHaven of Tarrant County:
SafeHaven of Tarrant County (SHTC) was formed in 2006 through a merger of two established domestic violence agencies: The Women's Shelter (Arlington) and Women's Haven of Tarrant County (Fort Worth). Women's Haven was founded in 1976 and The Women's Shelter followed in 1978. Tarrant County community leaders and volunteers, concerned about the need for safe shelter for battered women and their children, responded in each city by founding these two organizations. To better serve the growing needs of all domestic violence victims, the agencies decided to combine efforts and create linkages to communities throughout the County. Currently, SHTC consists of more than 100 full-time employees and almost 400 volunteers.
Focusing on the urgent needs of women and children fleeing domestic violence situations, SHTC offers solace at two state-of-the-art emergency shelter facilities. Shelter facilities have a 174 bed capacity and provide 24-hour care to families fleeing life-threatening situations. The shelters provide a comprehensive continuum of care through the following services: living quarters, meals, clothing, transportation, counseling, children's recreational and therapeutic activities, medical and dental care, and case management. These services support adult and child victims of domestic violence by empowering them through every phase of the healing process.