There are few things more intimate than decorating a home. The furnishings we dress our homes with are a tangible expression of who we are: modern, eclectic, traditional, funky, minimalist. Some of us fill our space with old and new artifacts from generations long gone or travels around the world; others take on a cleaner, 'less is more' philosophy. If your style hovers in the Modern-Classic (or just plain beautiful) spectrum of fine furnishings, have we got a furniture company for you!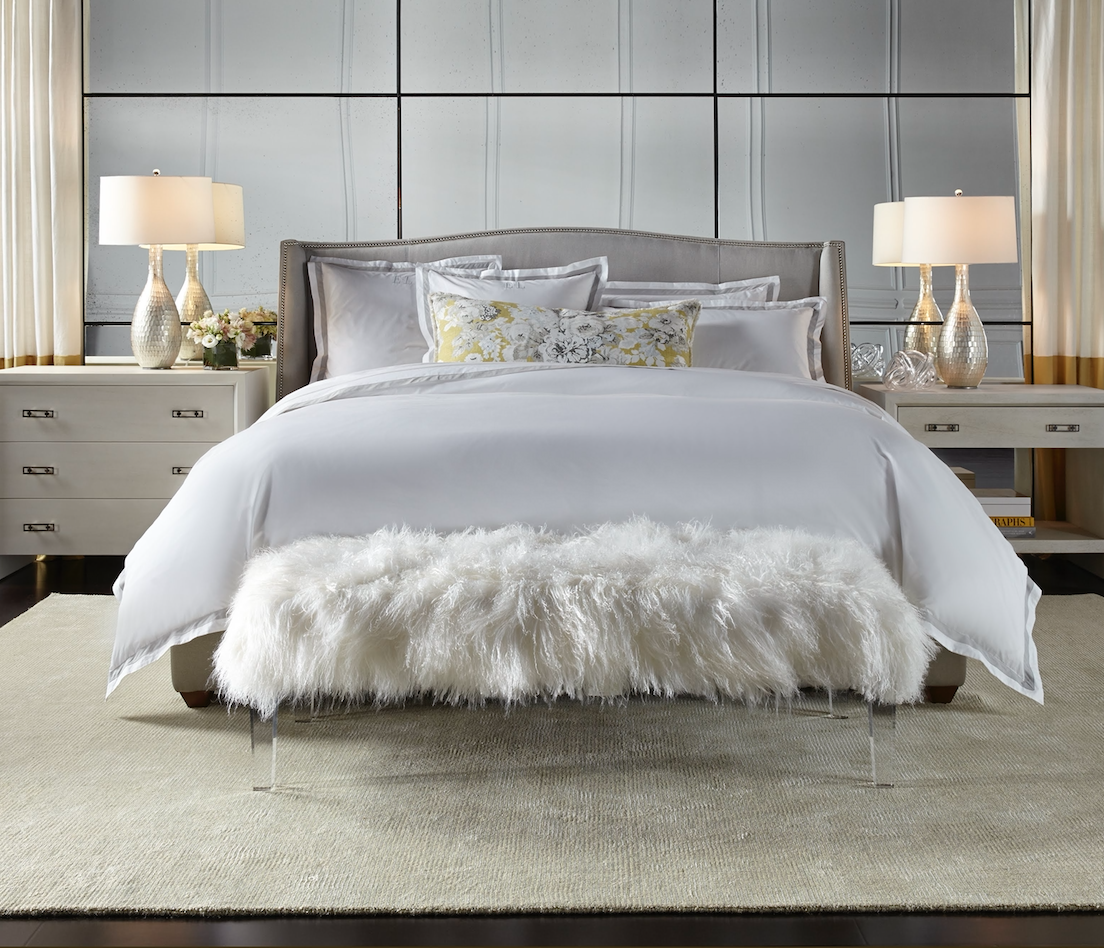 Mitchell Gold + Bob Williams is a furniture company centered around sustainability, innovation, and comfort for all. Twenty-nine years ago, Gold and Williams began their unique company in Taylorsville, NC, with a team of 23. Since then, their business has become a second home to over 700 employees. Their eco-friendly, American-made designs are easy to find. They've been featured on TV and in magazines, they inhabit the private homes of the famous and not-so-famous, and they provide comfort to the public in restaurants, fine hotels, and public spaces. We recently interviewed Stefanie "Mick" McKoin, General Manager of MG + BW's Fort Worth Showroom, to find out more about this truly unique company.
What type of furniture company is Mitchell Gold + Bob Williams?
Mitchell Gold + Bob Williams is a furniture company on a mission to make the world a more comfortable place. We ARE the manufacturer, proudly producing in Taylorsville, North Carolina. We offer over 350 fabrics and leathers to customize your piece perfectly to your taste and style. Because we are the maker, we are able to offer lifetime warranties on frames, springs, and cushions on all of our upholstered pieces. We have been manufacturing furniture since 1989, and are a founding member of the Sustainable Furnishings Council [which is] dedicated to reducing waste within the furniture industry and sustaining the environment for generations to come. We have pioneered the way we use wood, the use of recycled materials in our cushions, reducing the VOCs emitted during and after the furniture making process, as well as partner with local forestry programs to plant where we harvest.

What sets Mitchell Gold + Bob Williams apart from other furniture stores?
We are dedicated to enriching the lives of our clients and our workers. Our factory boasts a day care program to help develop the children who will be our future, providing extraordinary affordable child care for those we employ. We also offer healthy living and eating options, promoting self-care and longevity for our workers and their families. We also teach at local (North Carolina) vocational colleges the art of furniture and textile making to carry on the lifelong US made tradition of beautiful and long lasting furniture. We are inclusive. We serve only everyone.
Do you offer any services?
We offer complimentary In-Home design services, where one of our talented designers comes to your home, and not only takes all measurements, but also assesses your taste and current pieces to incorporate and potentially utilize and make suggestions to breathe new life into those items you may have over looked. We create floorplans with our pieces to scale to show optimum placement for comfort and livability. We help select fabrics from colorways to functionality depending on how you use your space. We can create storyboards and look books to create the "big picture". We do this for all clients – single family homes, apartments, as well as model units for builders and floorplans for Interior Designers clients.
What does the future have in store for Mitchell Gold + Bob Williams?
As this is a new market for us (Dallas and Plano showrooms have been established), I personally want to enrich the local Fort Worth community. As a recent transplant from Nashville, TN, for this promotion, seeing the mindfulness of growth and dedication to keeping Fort Worth's charm as a rapidly growing city inspires us to get involved. We are proud to host events in the coming months benefiting local charities and philanthropic efforts. We want to give back, and become a Fort Worth staple. (And save everyone a drive into Dallas!) We are honored to be a part of Clearfork, and the growing Edwards Ranch area. The center as a whole has so much to offer, we cannot wait to welcome ALL into our showroom!
On that note, Stefanie had some exciting news to share with us about their upcoming spring line. You are cordially invited to the showroom for a Spring Launch Event on Thursday, February 15th. Come and enjoy some refreshments and be among the first to see the new spring designs. The celebration lasts all day long, but the prime event will be Thursday evening. Light bites and cocktails will be served and attendees will get a chance to win a $10,000 room makeover! Get an opportunity to meet talented designer, Andrew Tarrat, who has been with Mitchell Gold + Bob Williams for many years and trains their artisans nation-wide. You do NOT want to miss this party, doing so will put you at risk for some serious design-envy. So grab some friends and join the fun. Take in the stylish view, and join the movement making an impact on homes everywhere: comfort for all!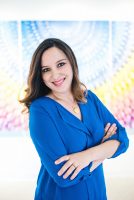 Christy Ortiz is a Fort Worth native, and is proud to say so. She earned her bachelor's degree from UT Arlington in Interdisciplinary Studies. She taught for FWISD for eight busy years before switching gears to stay home with her two small children. Her hobbies are interior decorating for friends, photography, and flying kites with her kids. Her South American roots and love for the Spanish language and Latin cultures add to the diverse voices of our group.