Do you sigh at the romance of The Bachelor/Bachelorette? Has HGTV cause you to go on a giddy spree at Lowe's or Home Depot? Are you a Master Chef wannabe or a Real Housewife of Fort Worth? Boy, are you in luck!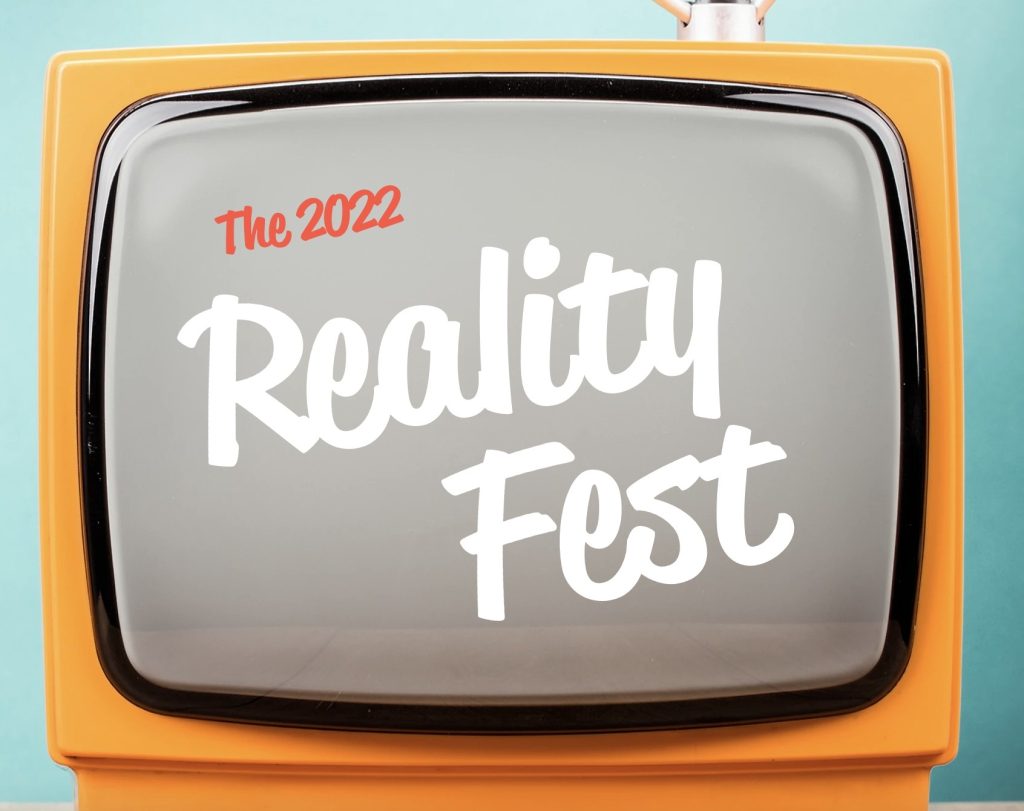 This September 17 and 18, Fort Worth plays host to Reality Fest 2022. "What is Reality Fest?" I hear you say. Reality Fest is a celebration of all things unscripted where you can meet reality stars and contestants, learn from producers and casting directors, and hear behind-the-scenes stories.
Tanglewood Moms recently talked with Dr. Tricia Jenkins, professor of film, television, and digital media at TCU and a founder of Reality Fest.
Tanglewood Moms: What was the impetus for Reality Fest?
Tricia Jenkins: One of Reality Fest's co-founders is Clint Robertson — a TCU alum and Fort Worth native, who is also the host of Outgrown on HGTV. Clint was also the runner-up on Donald Trump's The Apprentice, so he has a lot of experience with different types of unscripted series.  He firmly believes in the value of reality TV from both a financial and cultural perspective, and so he wanted to start an event that would allow people to meet their favorite unscripted personalities, but to also learn about how shows are produced, how people can increase their own chances of getting cast on a series, and how to break into the industry from a production standpoint.  Because the Dallas-Fort Worth area has had so many reality participants over the years, we thought this would be a great place to start the festival and to help bring awareness to all of the awesome, national shows that are getting produced locally.
TWM: Proceeds will go to support the LSFS educational camps. Can you please tell us a little bit about the camps and how one can get their kids involved?
TJ: Lone Star Film Society's film camps help teens learn how to use state-of-the-art camera and audio equipment as well as how to edit on industry-standard software. The goal is encourage teens to tell their own stories, to foster their creativity, to provide media arts training and to recognize that a career in media arts is a viable option for them.  We are raising money for scholarships to help economically disadvantaged kids attend the camps.  Too often, film and television stories have revolved around middle and upper class stories.  While those stories are important, there are a lot of other stories out there too.  We want to be sure everyone has the ability to be heard and seen.  In fact, the films the kids make are showcased every year during the Lone Star Film Festival in November.  To learn more about the film camps and the scholarships they provide, check out: https://www.lonestarfilmfestival.com/lsff-film-camps.
TWM: With the popularity of reality TV this promises to be a very well-attended event. Do you have a goal in mind for how much you'd like to raise?
TJ: Attendance and sponsorships will be the main factor in how much we are able to raise.   Right now, our very modest goal is $4000, which would provide scholarships for about ten students, but we'd love to raise much more than that.
TWM: It looks like you have assembled a really impressive panel from contestants to producers. How did you go about pulling the team together and do you anticipate adding even more people to the panel?
TJ: We wanted to reach out to a wide variety of unscripted talent.  That includes producers and casting directors, as well as on-screen talent.  Our celebrity personalities are from a whole range of series including the Real Housewives of Dallas, The Circle, Outgrown and One of a Kind on HGTV, Top Chef, Chopped, Survivor, Big Brother, The Amazing Race, The Challenge, and more.  We are working to add more production panels and more celebrity panels to appeal to everyone and our lineup should continue to grow over the next few months.
TWM: Often, events like this have varying levels of engagement for attendees depending on how much they want to spend on tickets and the level of participation they are seeking. How will that work with Reality Fest? What access and opportunities will the different levels offer attendees? Any information on ticket sales and costs?
TJ: Tickets should be on sale by the end of February.  We are running an early bird special.  $89 will get you access to every panel/talk on both Saturday and Sunday; prices will go up closer to the event.  Tickets to the afterparty on Saturday night, which will feature drinks, food and all of our cast members will be sold separately.
TWM: Do you anticipate this being a one-off, occasional or annual event?
TJ: As this is the first year, community support, both in terms of attendance, word-of-mouth, and sponsorships, will be key. If this seems like an event the Dallas-Fort Worth Community values, we would definitely like to host the festival annually.
TWM: Where can our readers learn even more about Reality Fest?
TJ: Readers can learn more about Reality Fest at our website: www.therealityfest.com  where they can also sign up for festival updates.  Readers can also follow us on Instagram and Facebook @realityfest2022.