Fort Worth Food
A Welcome Bit of New York in the Stockyards: A Review of Shake Shack
Shake Shack is here, bringing their famous burgers and milk shakes to the Stockyards from New York!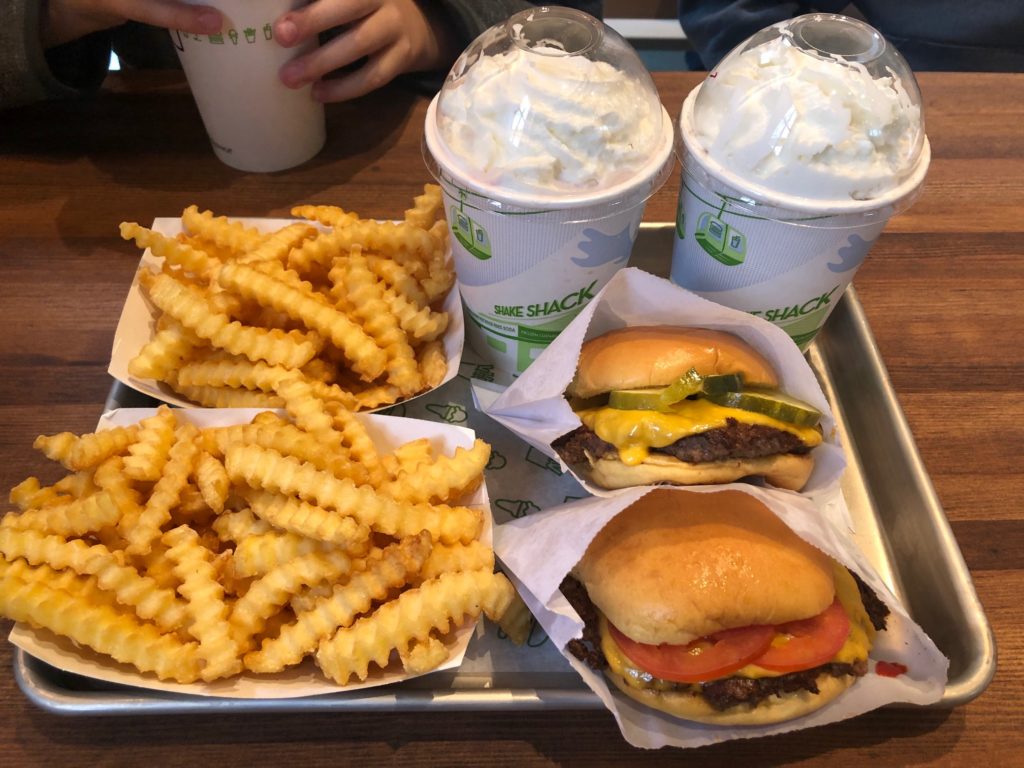 With a menu featuring burgers, chicken sandwiches, perfectly crisp crinkle fries, and to-die-for milk shakes, y'all better get there quick for a fun meal that won't disappoint.
My kids and I went for a preview on Saturday, and we loved every bite. We sat a table made of reclaimed bowling alley wood from New York while right outside our window was a Longhorn tied to a post. There are not many places in the world that you can find this kind of dining experience.
Both of my boys ordered cheeseburgers and fries. They scarfed down every bite. The rush they were in was partially due to how delicious the burgers were and partially due to their excitement to get to their milk shakes. One strawberry and one cookies-and-cream shake disappeared as fast as their burgers and fries had but seconds before.
Everything was well-reviewed by my eight- and ten-year-old boys. Not only did the kids' meals get the full stamp of approval, but mine was great as well. My burger was delicious, my fries perfectly crispy, and my chocolate shake was as good as it gets.
All in all, what a great new addition to the Stockyards for a family lunch or dinner spot! My family highly recommends heading out to the Stockyards for lunch at The Shake Shack soon. Make sure to get a picture on the Longhorn while you're at it.  You won't be disappointed!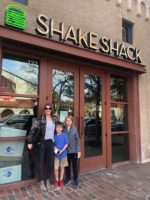 Angela Weaver is a native Texan, raised in Keller, but she got to Fort Worth as soon as she could. At 17, she joined the Marine Corps and served four years active duty. After her military service ended, she went to work for a hedge fund and then a whiskey distillery, both in Fort Worth. Her most important role started in 2009 when she became a mom. She lives with her two boys in Fort Worth and loves to spend her time with her boys outdoors getting the full Boy Mom experience, even if that means being covered in dirt, catching fish, or shooting BB guns. She loves the sense of community she has found in Fort Worth and can't wait share that with our readers.