Our awesome friends at Brewed on Magnolia have the perfect treat to cool down this summer, Christmas in July complete with a visit from Santa and Buddy the Elf! On Friday, July 24th and Saturday, July 25th bring the family to eat and drink Christmas themed beverages and goodies. Just like Christmas, it's a surprise as to exactly what they will be serving, but knowing them they will make it memorable. Grab your kid(s) and head down!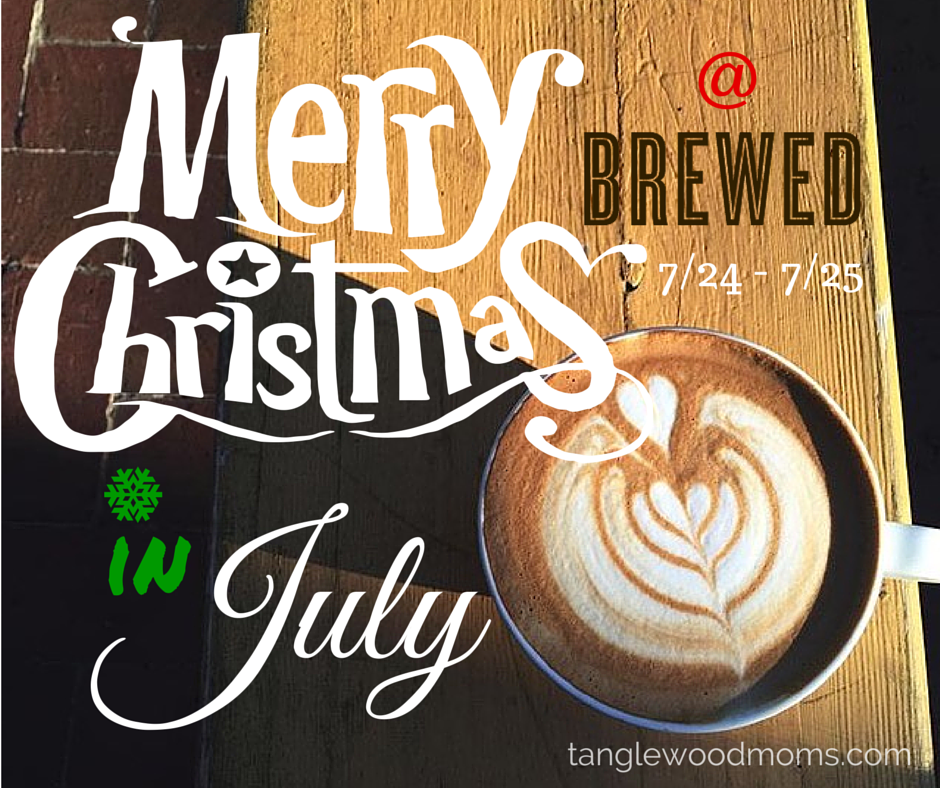 It's no wonder that this gem on Magnolia has become just as their slogan states, a local's living room. Everything about the place feels like walking into a friend's home with personal touches and a casual atmosphere. I adore the lock your love display, the enormous moose trophy, the lived in sofas and the quiet little spaces you can tuck away and enjoy hanging out with your buddies or schedule a business meeting or two that I personally love to do at Brewed.
If you aren't a frequent diner like me, please let me suggest some of my favorite Brewed items: Holy Kombucha on draught, Super Food Salad, The BREWED burger (with sweet potato fries), Donut Dippers,and of course their Chicken & Waffles. Great, now I'm hungry!! What Brewed is known for is their amazing baristas and the coffee they "brew". If you take a little peek at their Instagram account you will see the gorgeous latte art and the attention they pay to detail. TanglewoodMoms.com readers get a special treat this weekend. Show them the coupon below for a free coffee this Friday and Saturday. One per customer, but be sure to help their cause by bringing school supplies for their  One Safe Place school supply drive.

*photo credits for images in the Flipagram can be found on Brewed's Instagram account. Be sure to follow them and tag @brewedfw and @tanglewoodmoms in your photos this weekend!