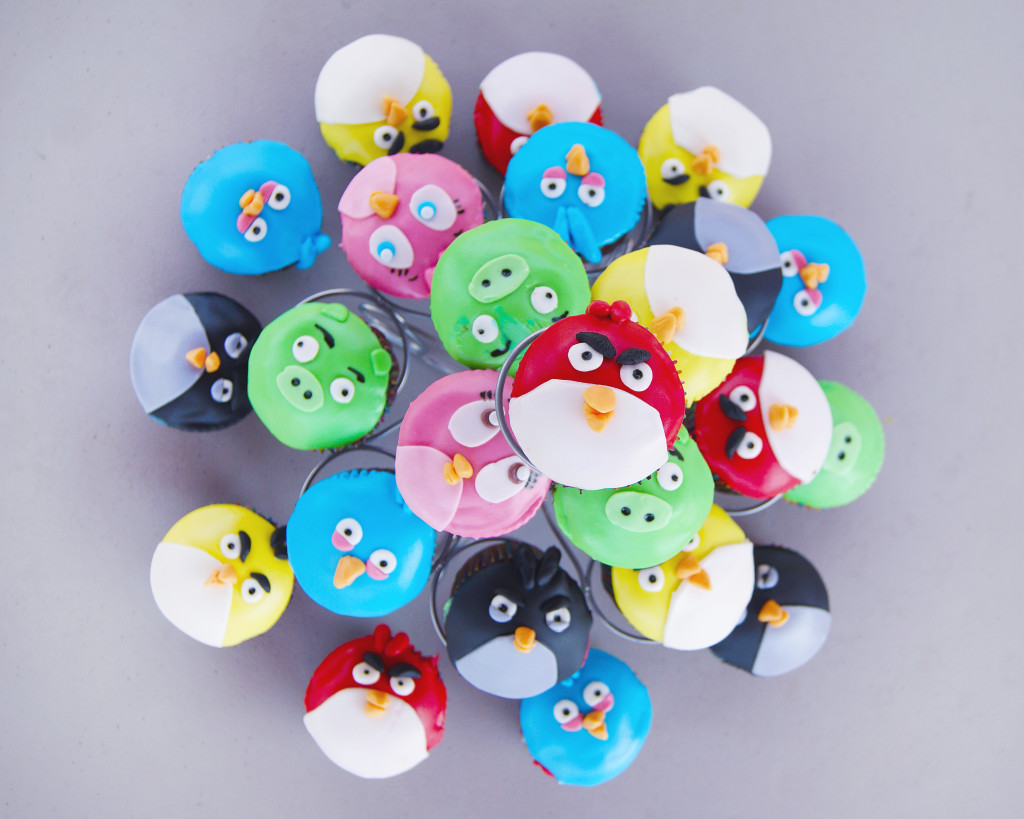 Last month I blogged about my son's birthday party. I shared pictures from the day and the cupcakes my mother-in-law and I made. These fondant topped cupcakes were not difficult to make, but they were very time consuming. If you enjoy baking or crafting, then this is the project for you. If you are looking for a way to entertain the kids with a baking project, then this too is the project for you. If you are a busy mom that wants picture perfect cupcakes for your child's birthday this is NOT the project for you. Please hop over to the business directory listing and check out the awesome confections from a variety of Fort Worth bakeries. Creating these 24 cupcakes took us no less than 4 hours with us both working diligently to complete the project. We were able to bond and laugh about how we had no idea what we were getting in to, but that it was fun and the end result is certainly blog worthy.
I arrived at her house with cupcakes I had already baked, and we then added store bought frosting to the tops. To prepare the decoration, we started with plain white fondant and separated into handfuls to begin adding color. I bought the Wilton brand fondant you can find in the craft stores or online. But here is a recipe for marshmallow fondant that looks great too! And here's a video tutorial in case you are  a visual learner like me.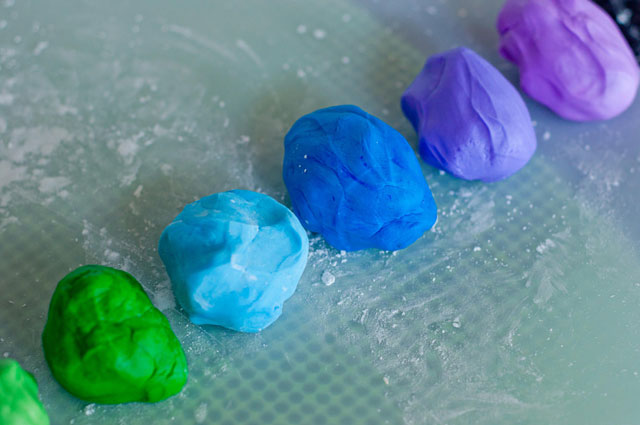 I read that gel color works better, but I used regular ol' food coloring and it worked just fine. Start with a few drops, knead for a couple of minutes and keep adding more drops until you reach your desired hue. Some basic knowledge of color mixing is useful, but the good thing is these materials aren't terribly expensive and you can just grab another handful if you are not happy with the color you made. I'm not speaking from experience at all here.
Next step is to roll it out. I had made fondant cupcakes for my daughter's 1st birthday and happened to have this rolling pin. But your regular rolling pin should also work just fine. Note there's a 5 year gap from the last time I used this roller, so do not feel the need to go out and buy all the specific supplies.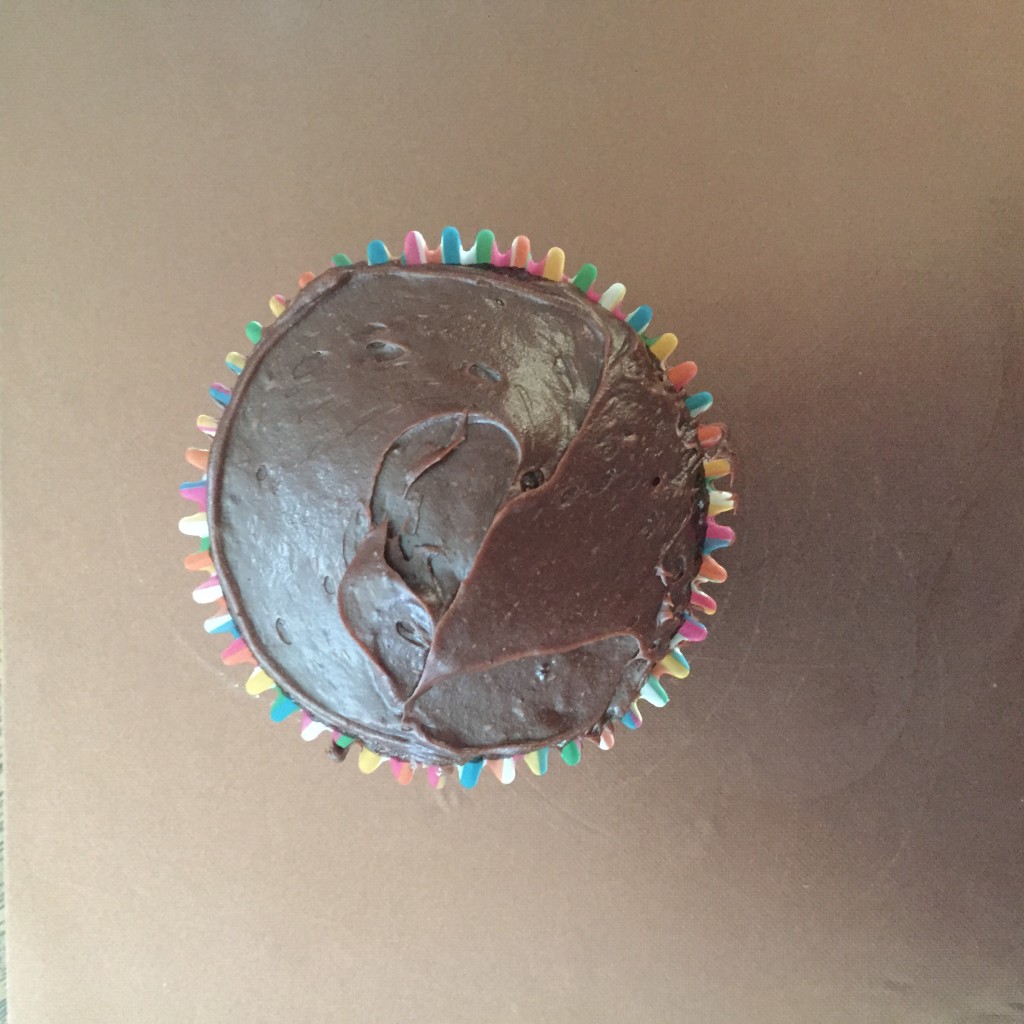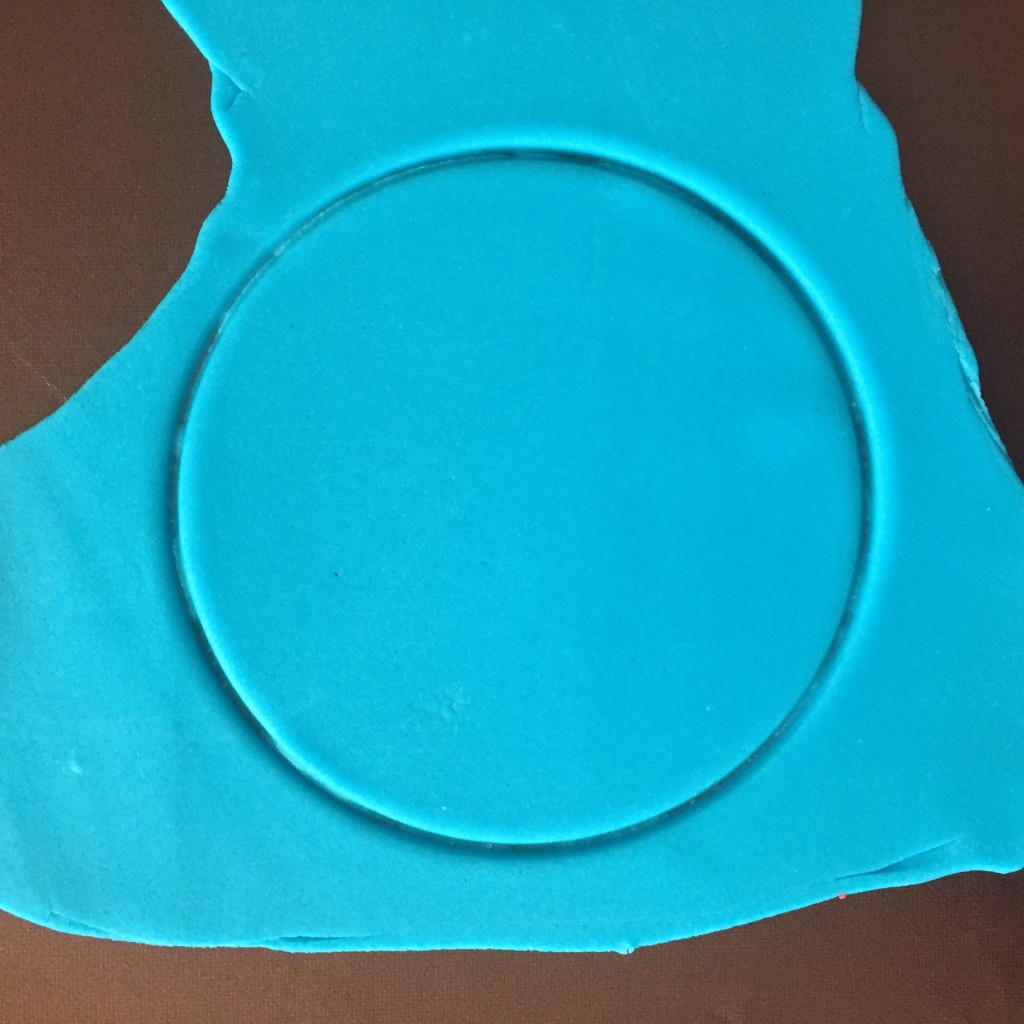 I used a glass to cut out the round shape, just ever so slightly larger than the size of the cupcake. The tutorial I found most helpful in getting the rounded top effect I wanted is here. She's awfully cheerful, I know. I think you have to be to have the patience to create fondant covered cupcakes.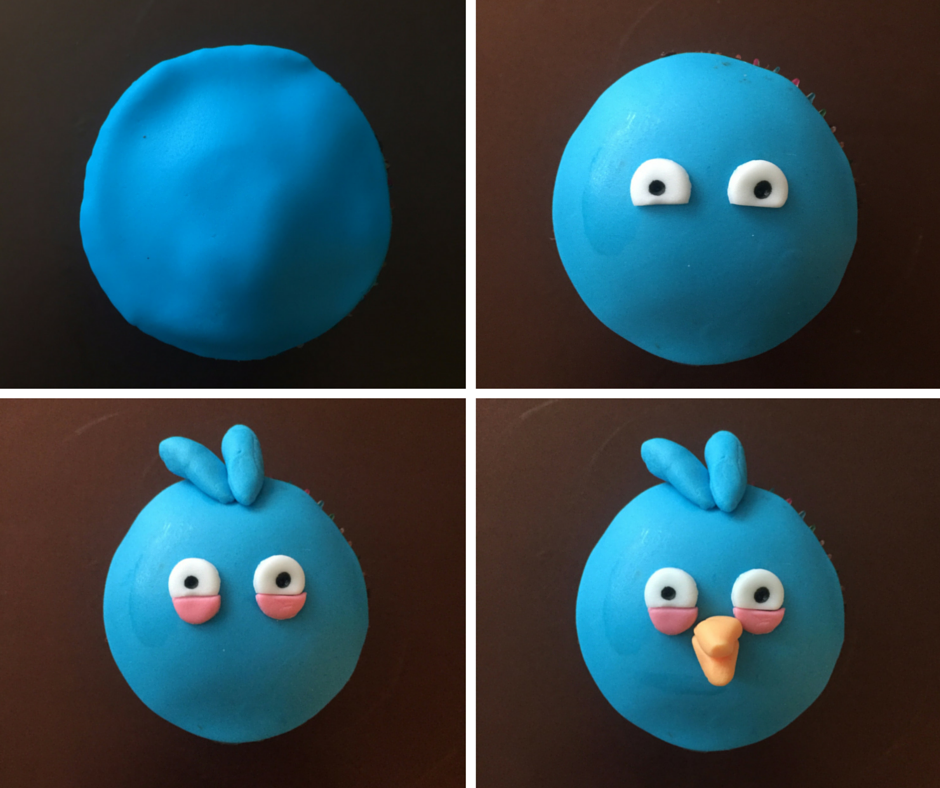 The best way to get fondant to stick to fondant is by using a brush to slightly wet the area. Some features were rolled out and some features we molded by hand, but we did have a handy dandy edible pen to make the dots on the eyes.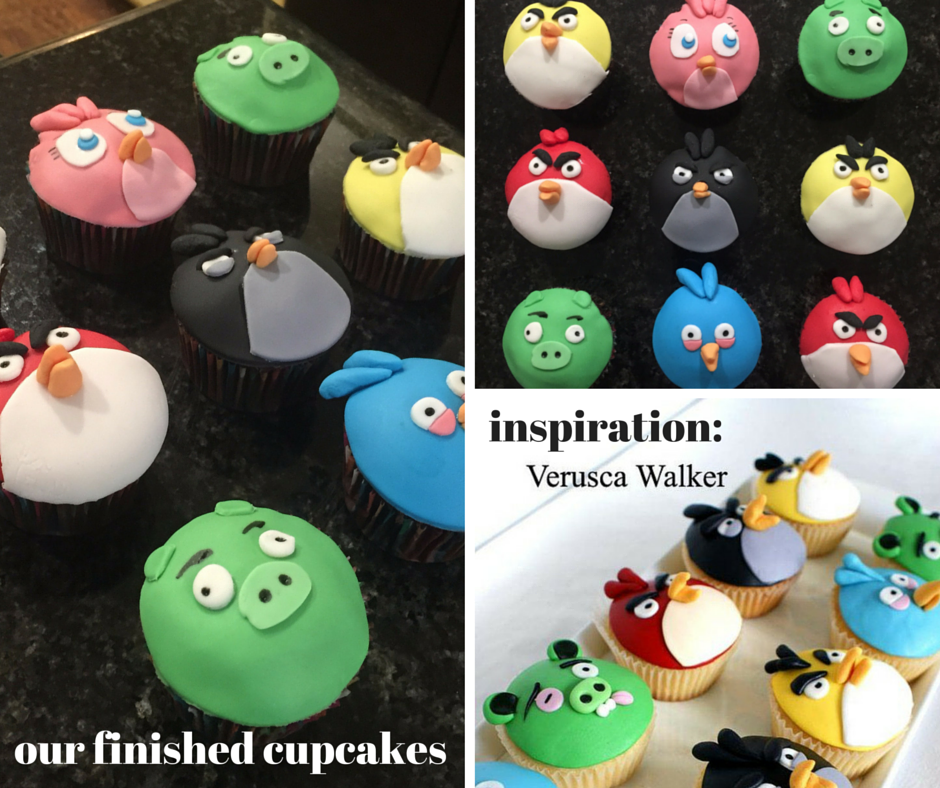 Before I start any project, any party, any creative endeavor…I start with Pinterest. I quickly searched fondant Angry Bird cupcakes and knew the colors would be right for the party, my son would love them, and it gave me future ideas of what else I'd like to make using fondant.
So happy baking and decorating. I'm sure there are a TON of great Halloween ideas out there in Martha and Pinterest-world. Please tag me in pictures on Instagram if you'd like to share your creations! My IG handle is @tanglewoodmoms. I'd love to see them!!
xo, Victoria