fwFLAVOR is where your childhood days of Candy Land come to life. This is a New-Fashioned Ice Cream Social bringing our Fort Worth community together for the sweetest event at The Shops at Clearfork on Saturday, October 13th from 5-8pm.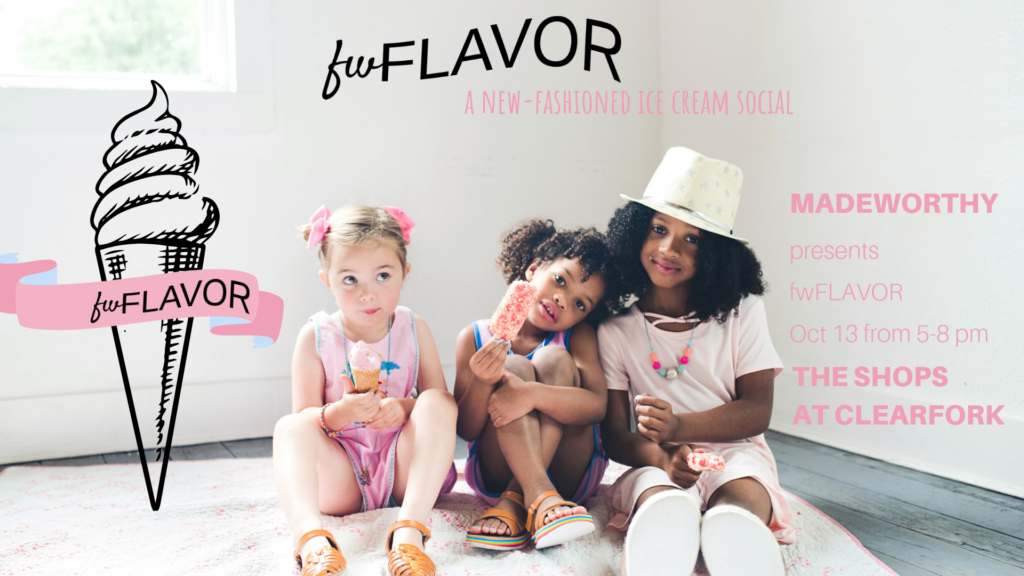 The shops and restaurants that are participating will have frozen treats, activities for the whole family, light bites, drinks and cocktails. The shops will close at 8pm, but feel free to stick around to catch a show or grab some food.
This isn't our first event at The Shops! We gathered participating shops and area businesses to help bring a little cool sweetness for Fort Worth families. Here's a video recap of our event this past July.
This October the following businesses will have something special We're still adding incredible participants for October's ice cream social. First up – Alex and Ani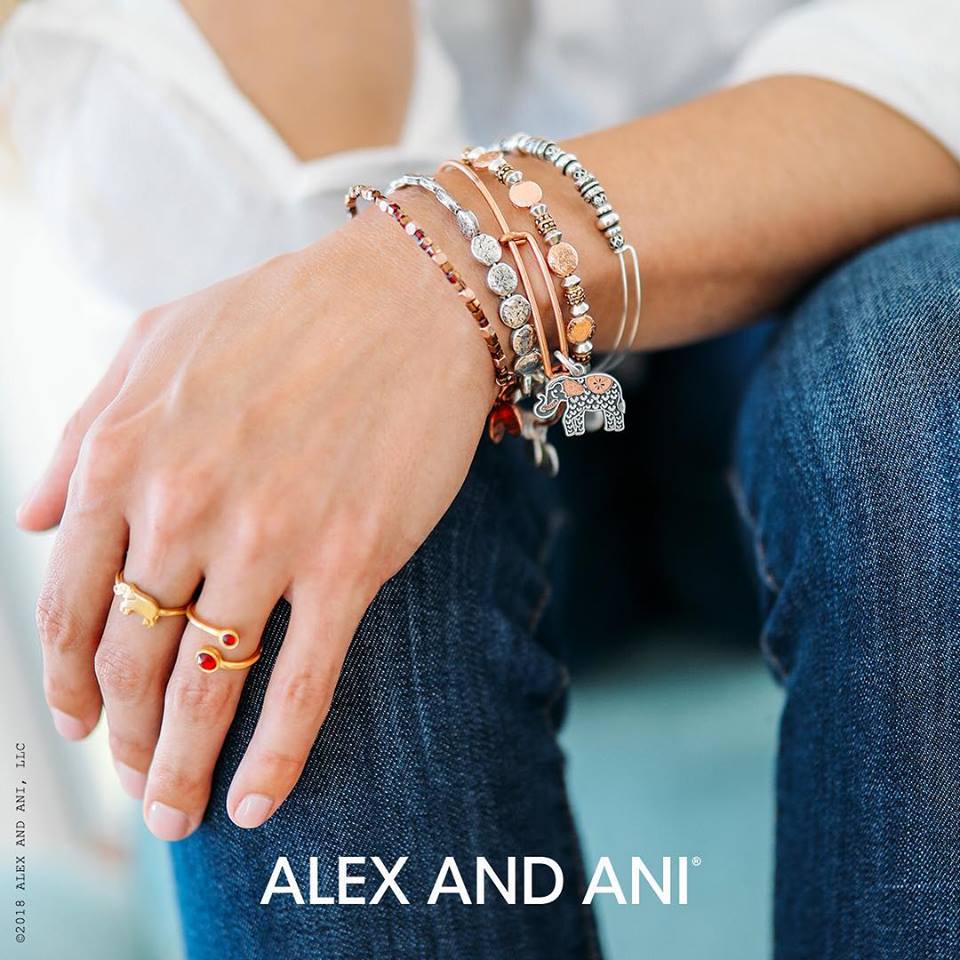 Alex and Ani will have a jewelry making station like our last event. The kids had so much fun making them for themselves and their moms. Their jewelry packs meaning into the symbols that adorn their bangles, bracelets, necklaces, earrings, and rings.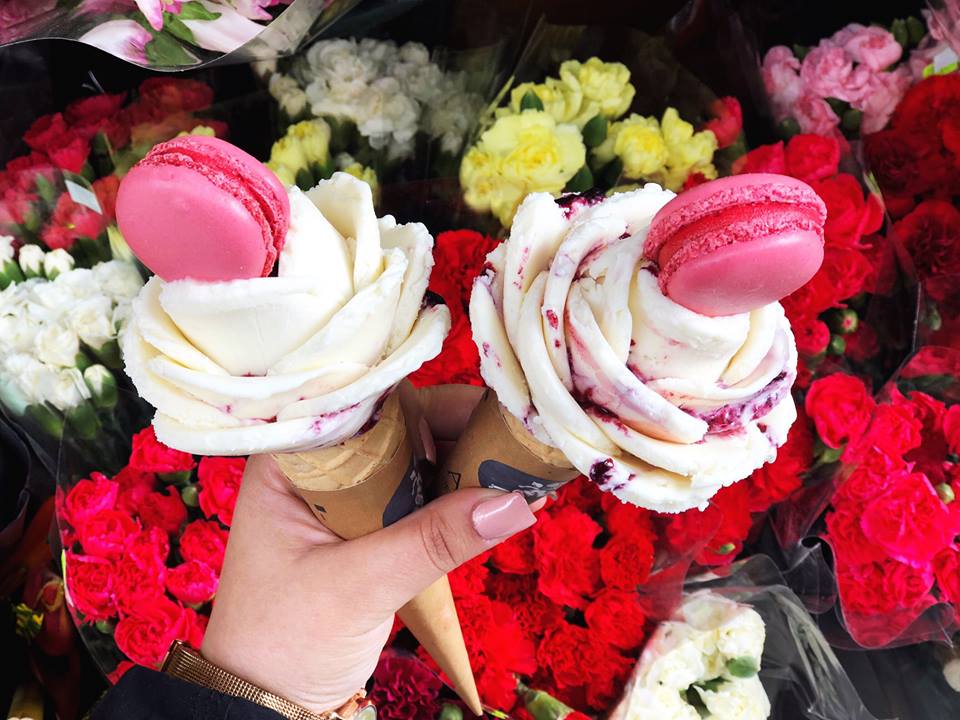 Amorino's gelato and sorbets are churned everyday day in typical Italian fashion. They use only the freshest free range organic eggs and the highest grade whole milk. They do not use coloring agents or artificial flavors ever! It's one of their founding principles, so you can rest assured that you are getting a high quality dessert. Special samples will be available to all fwFLAVOR guests. Get your spoons ready!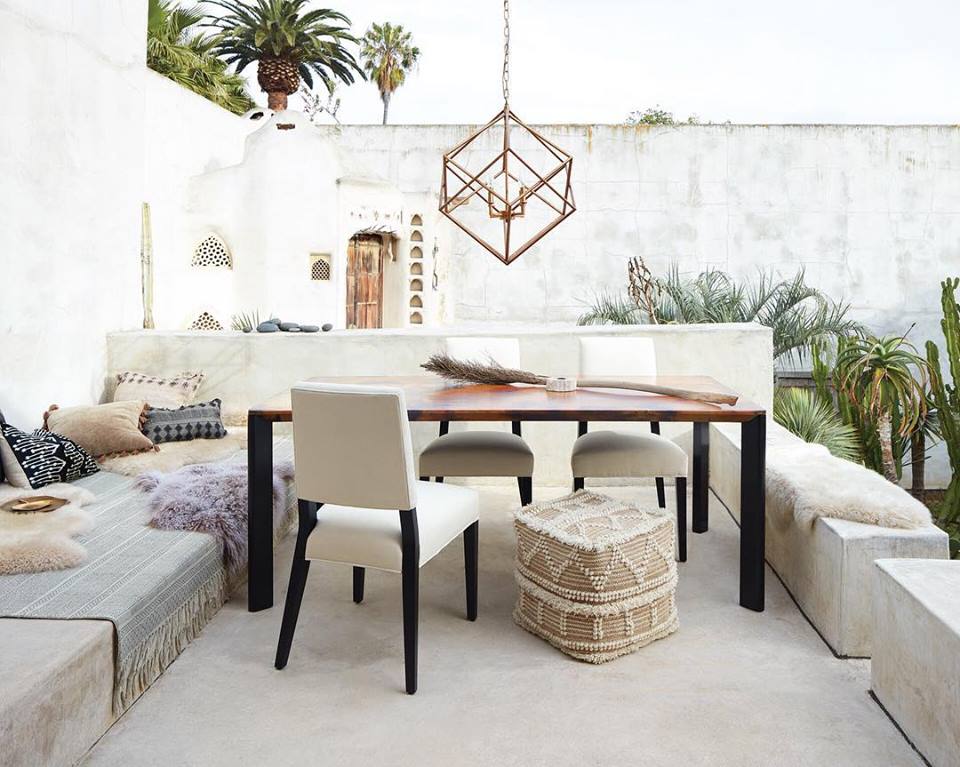 Have you discovered Arhaus? This furniture store started in 1986 provides unique, high quality, well designed home furnishings. Their product developers travel the globe and work with skilled artisans to design their own products that can only be found at Arhaus.  You can follow them on Instagram for inspiration, but be sure to pop in the store during fwFLAVOR for a kid activity bag and 10% off coupon.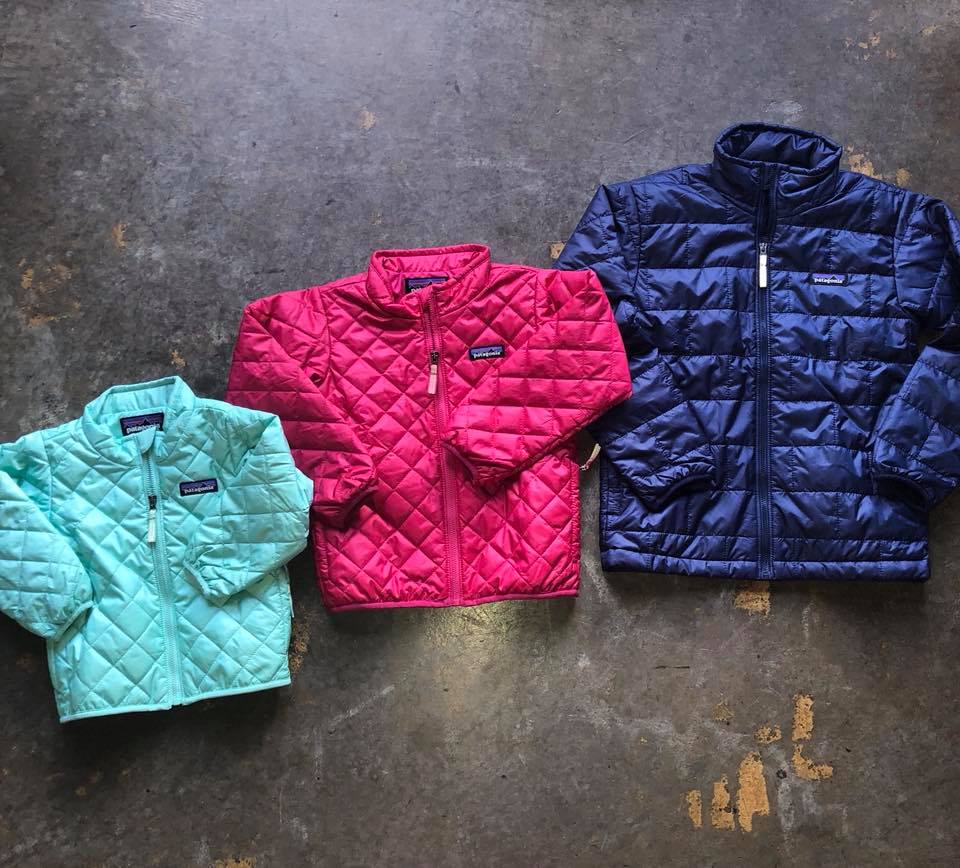 Climate wants you to be ready for hot or cold weather adventure. Their location at The Shops at Clearfork is chock full of gear for the whole family. We plan on gearing up for the ski season and know they have the BEST selection of Sorel, Patagonia, North Face and RayBan. Climate will also have a fun activity and sweet treat for our guests.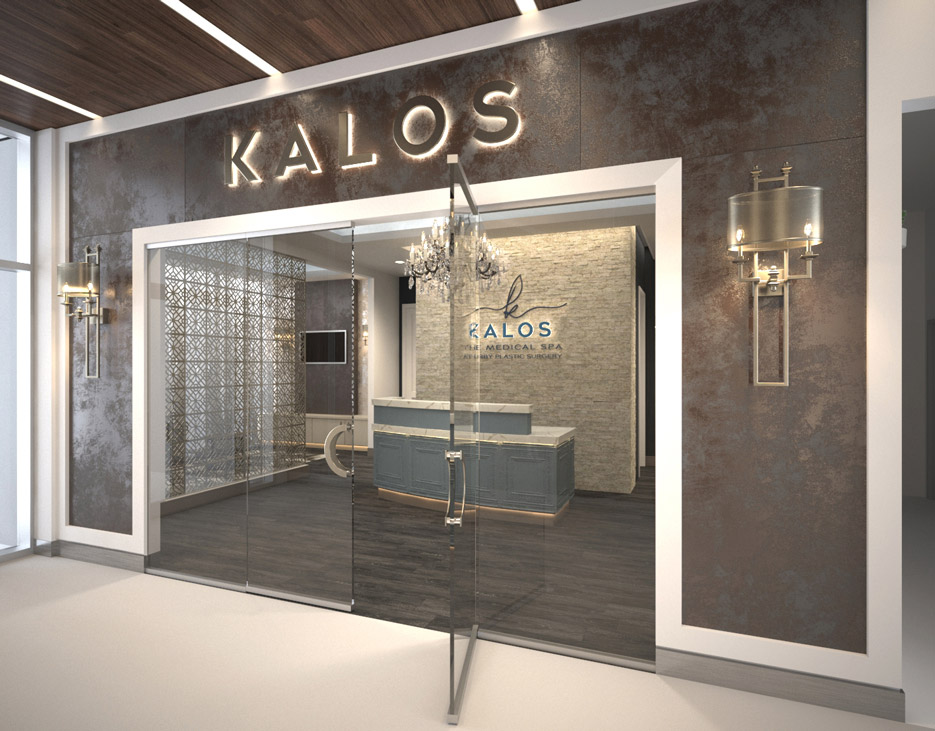 Kalos Medical Spa JUST opened in The Shops at Clearfork. Their passion is nourishing your radiance through state-of-the-art treatments for the face, skin and body. Dr. Emily Kirby's plastic surgery practice is based in this office. She is board certified and currently the Chief of Plastic Surgery at Texas Health Resources Harris Methodist Hospital. We'll be unveiling their activity soon, so be sure to follow along on our Facebook Event Page.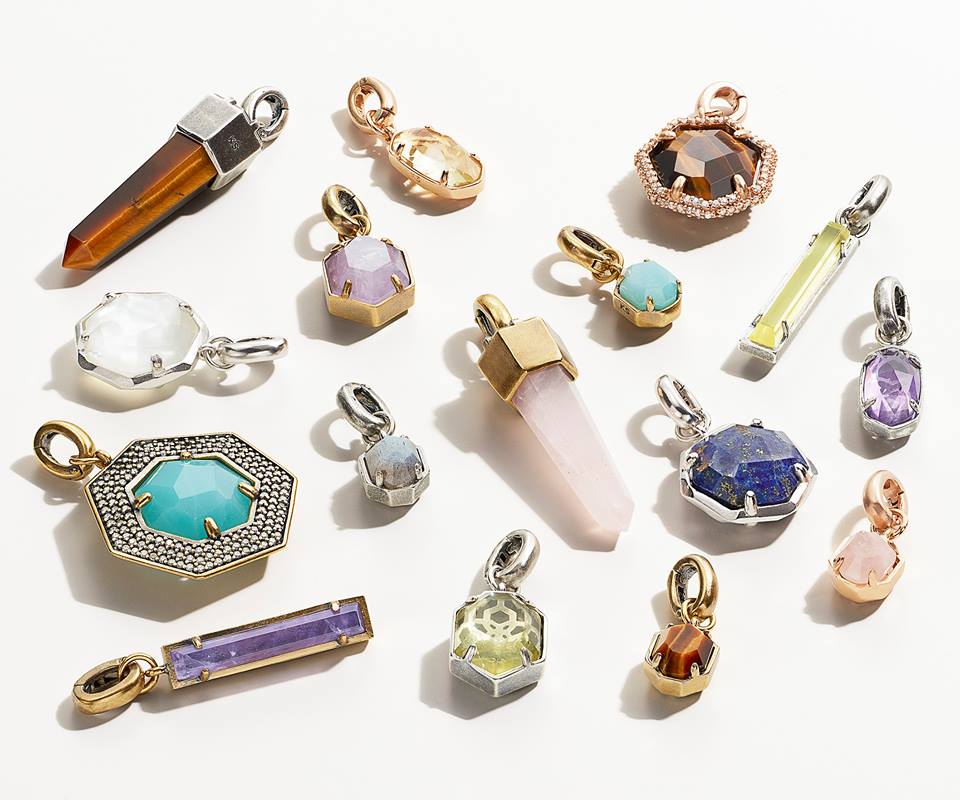 Kendra Scott was the hot spot during our last event, and we don't expect it to be different this time! They will have Sweet Frosted Cookies to share and so many beautiful sparkly things on display. Go ahead and make you holiday list now. We think you can check off a lot of the ladies in your life!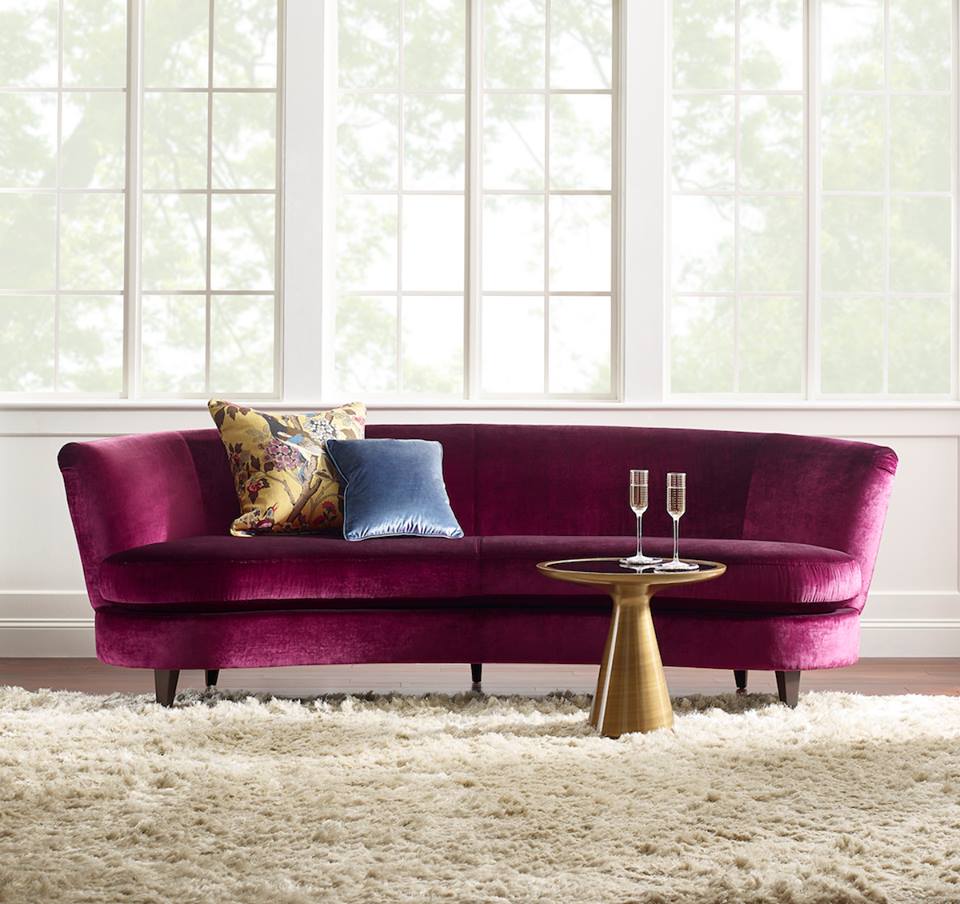 Mitchell Gold + Bob Williams is not afraid of color! They also make incredibly durable furniture and fabrics that withstand pets and kids. They also have a very modern and contemporary aesthetic that we are all trying to achieve in our homes. We love their showroom because there are so many floor samples for you to explore. For our event, Friend and Foe Board Games will be set up so you can bring your posse, put away your smart phones and enjoy a good board game old school style.
Pinstripes Bistro Bowling and Bocce had the kids all fired up during our last event. This time it's even better! They will have a pumpkin decorating station for your littles. Get into the fall groove and enjoy the weather on their gorgeous patio. Pinstripes is a premier activity attraction and also ups the ante with their from scratch kitchen.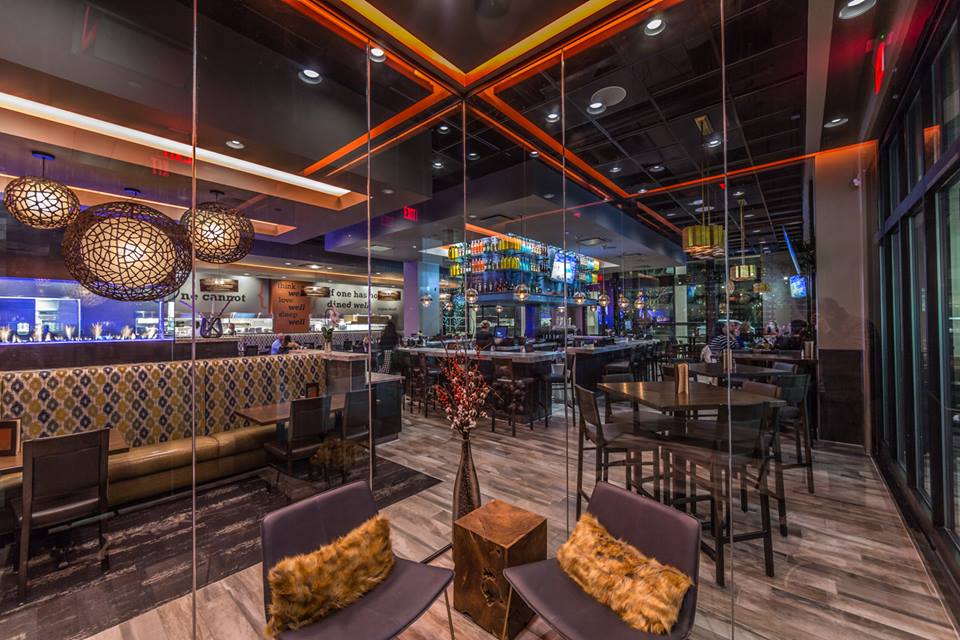 Last but not least is Twigs Bistro. We love this spot because they offer a locally sourced American menu for lunch, dinner and late-night along with great cocktails, gluten free items AND a family-friendly menu. We'll be announcing their activity soon so stay tuned!
Are you ready to get your tickets to this awesome community event? Click the button below and purchase your $5 ticket for adults. Your children are FREE! Be sure to share with friends who want to spend an afternoon exploring the luxury center and indulge your sweet tooth at the same time.