My grandparents were, as were many Southerners of their generation, lovers of all things British.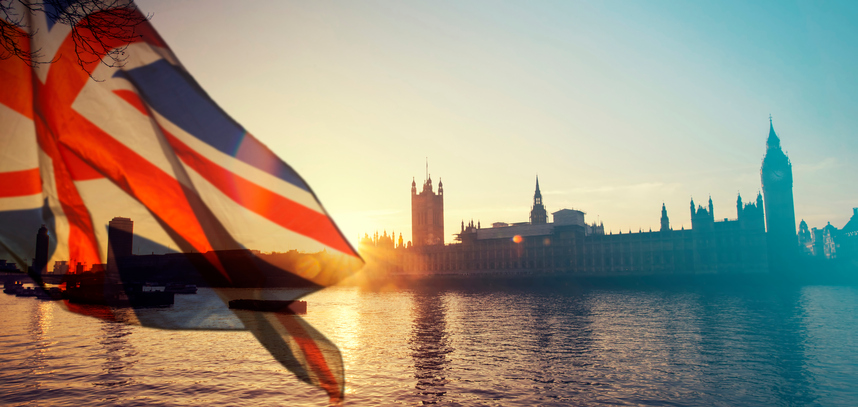 Being of Welsh, English, and Scottish descent, they loved traveling around the United Kingdom (and I loved when they came home with all sorts of treasures for their grandchildren!). My mother is an unabashed Anglophile, and I will admit to being quite Great Britain-centric.
So you can imagine my squeals of delight when I found out that Central Market is right in the middle of celebrating all things British with their Passport United Kingdom through October 2. The aisles are filled with treasures from the British Isles to tempt and tantalize.
A note about British food here: it is GREAT! British cookery has a dismal reputation, mostly due to the rise of French cooking internationally and the mind-bogglingly strict rationing during and after WWII in Great Britain. In fact, food rationing became more severe in Great Britain after the war. Officially, food rationing was not lifted until 1954 – nine years after VE Day! The British Isles are full of amazing produce and delicious foods; if you don't believe me, go to Central Market and see!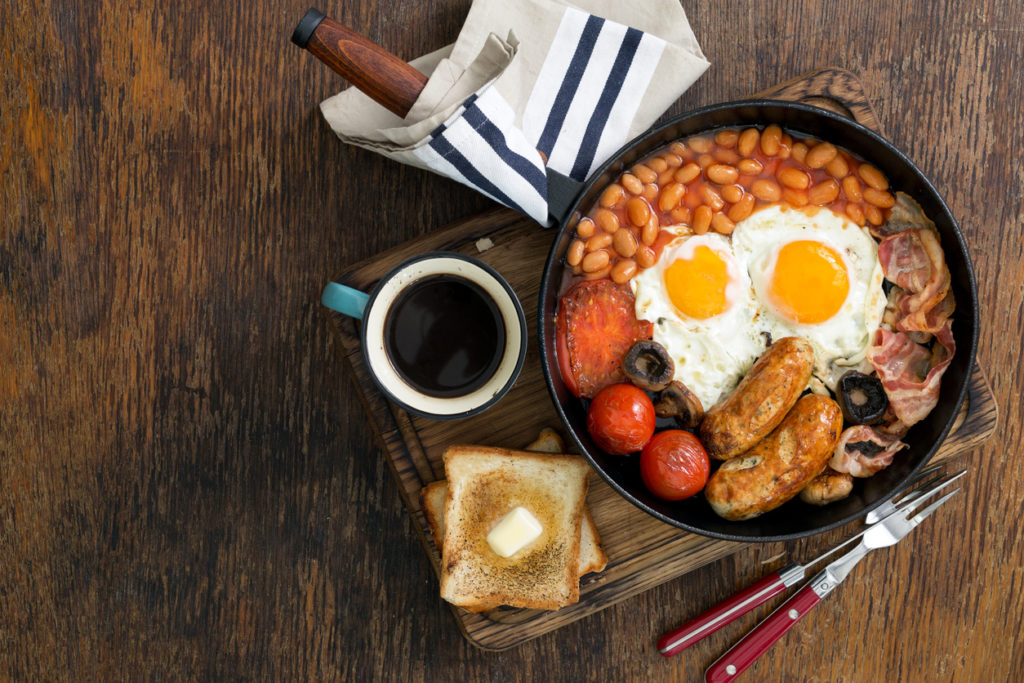 Are you a breakfast lover? The British do breakfast particularly well, from a full English breakfast, with its bangers, grilled tomatoes, beans, and eggs, to Scottish steel-cut oats which, when drizzled with Lyle's Golden Syrup, make the best oatmeal you will ever taste. Add a cup of hot builders tea (strong and sweet with milk – I prefer PG Tips), and you are good until lunch!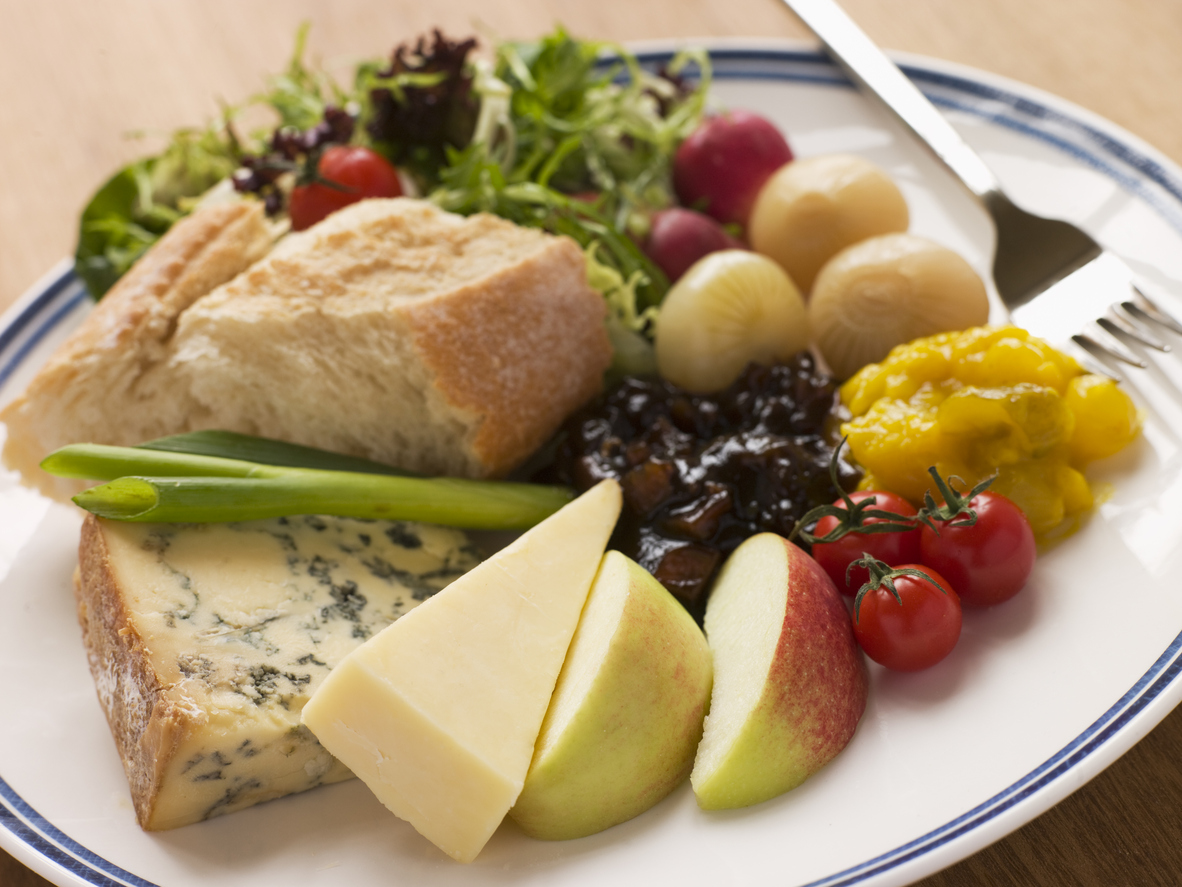 Speaking of lunch, one of my very favorite lunches is a Ploughman's Lunch. This simple yet satisfying pub meal consists of good cheese (and Central Market has a dazzling array of amazing cheese from all over Great Britain right now), crusty bread, Branston Pickle, and possibly some piccalilli, a wonderfully piquant version of what we call chowchow. You can gussy it up with a small salad or fresh fruit and a couple of pickled onions. Whatever you do, it's heaven on a plate!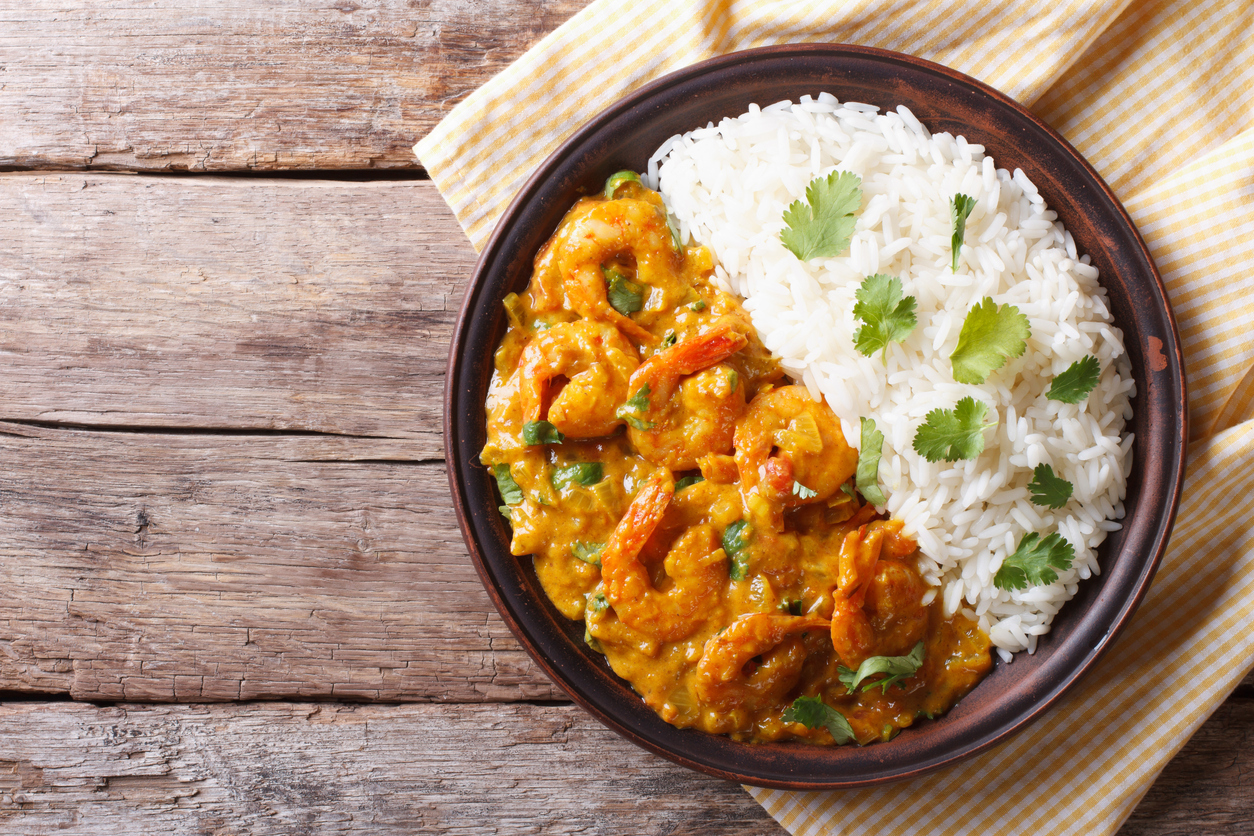 For dinner, your options are almost endless. When I was a student in Cambridge, there was a curry house just across the Cam from the college in which I was living that served the most amazing food at student-friendly prices. (Great Britain has taken the foods of India, its former colony, and made them her own.) Why not get some wild caught shrimp from the seafood department and pick up a packet of curry paste to make a prawn curry? Just remember, Vindaloo and Jalfrezi will challenge even Texans' ability to withstand the heat of chiles!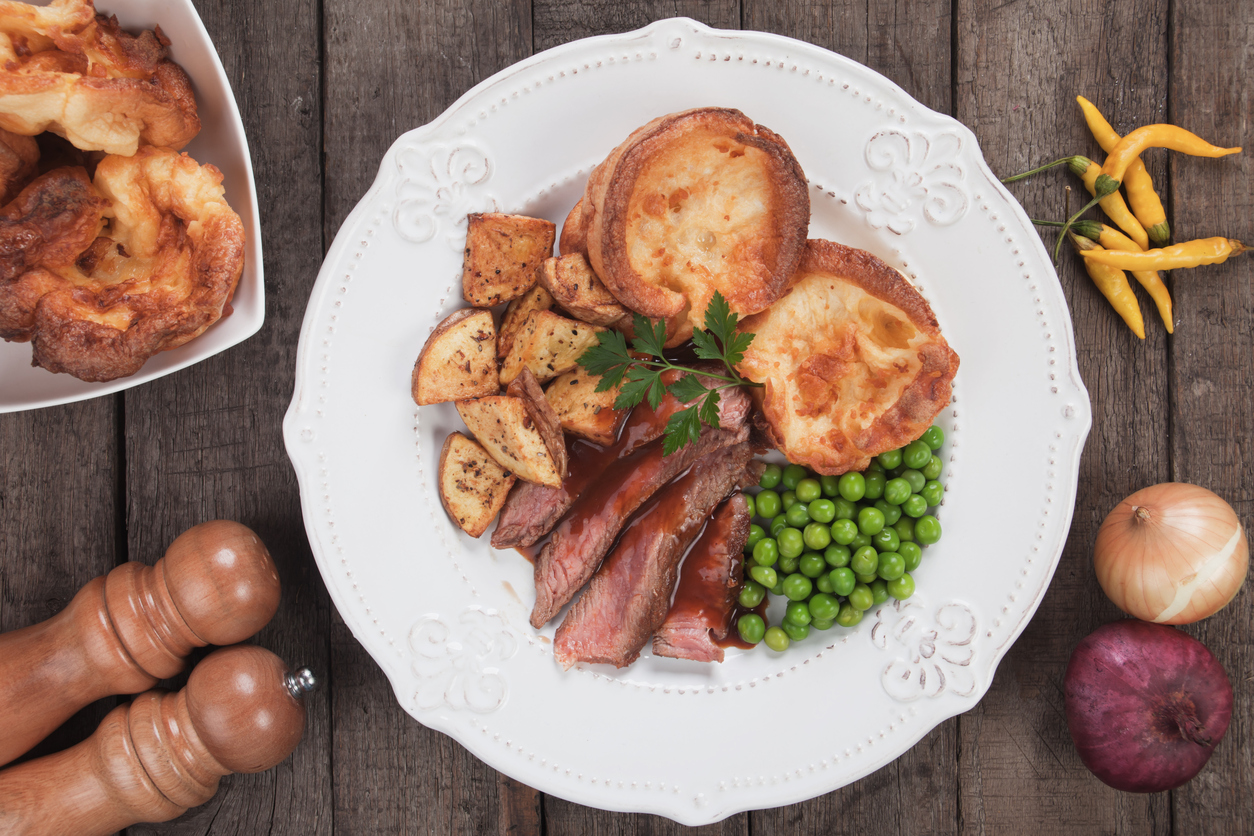 When my husband and I have the time, we love to do a Sunday roast for our family and friends. He gets a standing rib roast (the Angus breed of beef cattle is native to Aberdeen, Scotland) and makes a Yorkshire pudding, while I take on the roasted vegetables, gravy, and horseradish cream. It is the perfect meal to sit around for hours, enjoying food and conversation and a selection of fine British beers and ciders. Or get some of the lovely Scottish salmon to poach and serve with glazed vegetables and mashed neeps and tatties (turnips and potatoes). You can even get haggis! I have now called my older daughter's bluff – she insists she wants to try haggis, so guess what she's having for dinner tonight!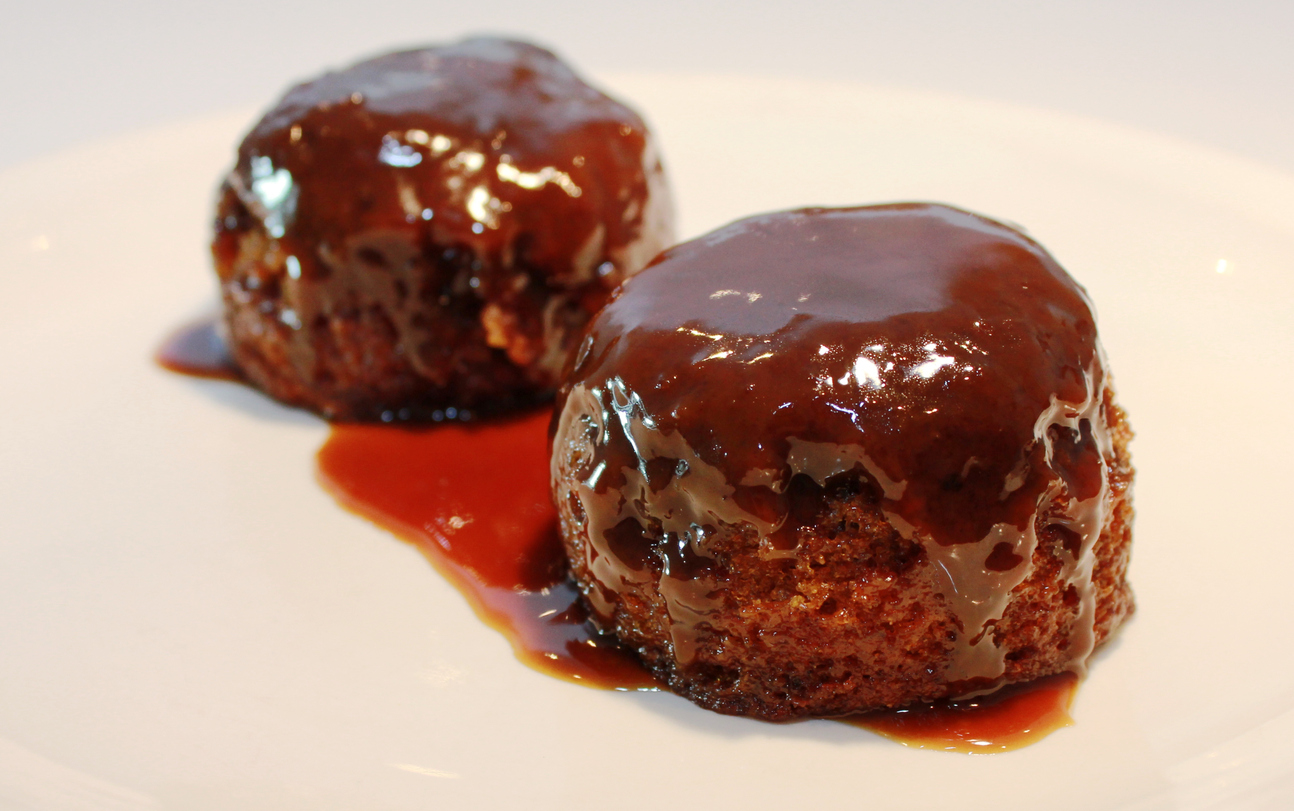 Don't forget the pudding! While I have never understood the British habit of calling all desserts "pudding," I will admit that they do pudding admirably. If you like toffee, chocolate, and bananas, you need to pick up one of Central Market's banoffee pies. If you're still full from the Sunday roast, you can nibble on Scottish shortbread. However, I will be indulging in the greatest "pud" of all: sticky toffee pudding. There is nothing more glorious, to my mind!
Central Market has truly outdone themselves with Passport United Kingdom! From the produce department to the Chef Prepared selections, from the floral department (yes, the floral department!) to the cheese department, the store has the best that Great Britain has to offer. And if you cannot take a bit to wander the aisles full of wonderful British products, don't forget that Central Market offers Curbside ordering!