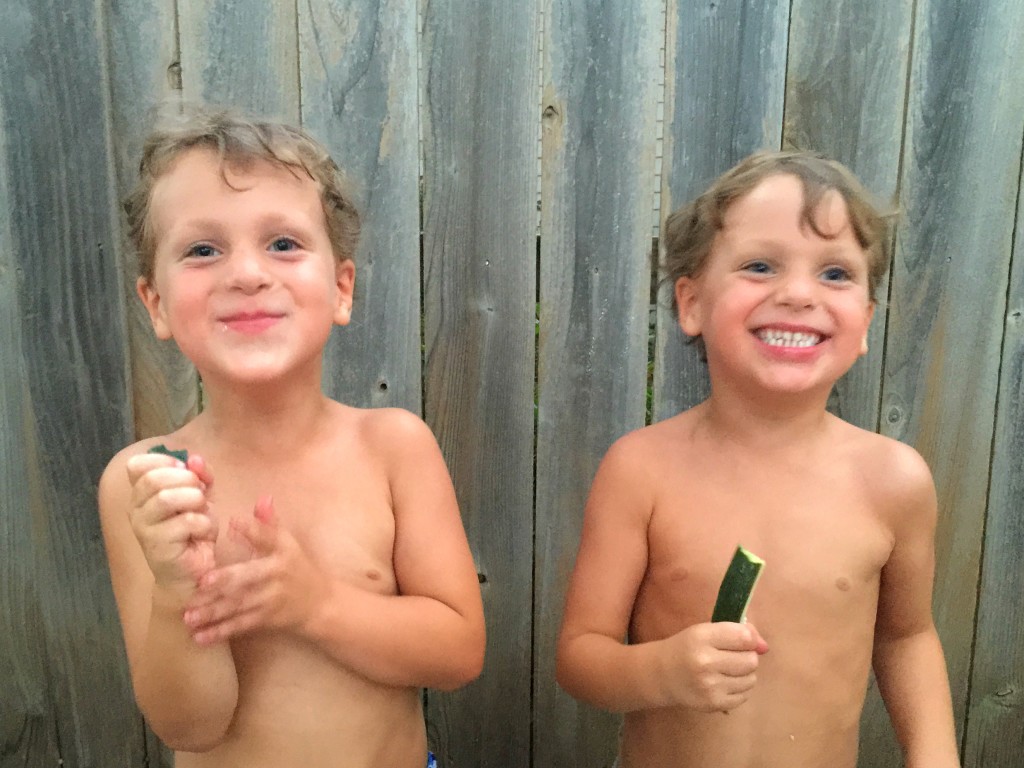 At our house pickles aren't just a condiment. While they never quite achieve main course status, they are certainly a go to snack item. We always have three or four various jars going at any given time. From small sweet gherkins to big snappy dills to petite French cornichons, we pretty much like them all. So when a friend of mine gifted me a big grocery sack full of garden fresh cucumbers a couple weeks ago, I knew just what I wanted to do.
If you've never made pickles before it's way easier than you might think and it's actually a lot of fun; if you're into that sort of thing. Which I am (look for my homemade Kombucha blog coming soon).
There are a few different methods you can use to pickle cucumbers. The first, quick pickles or refrigerator pickles, is the easiest method and the one we'll focus on. Once you get the hang of fridge pickles you can try your hand at brining and fermenting.
Refrigerator pickles are so fast and easy you will get nearly instant success. You'll be amazed that you've made such great pickles and that it was so simple.
Here's what you need to make 3 pints.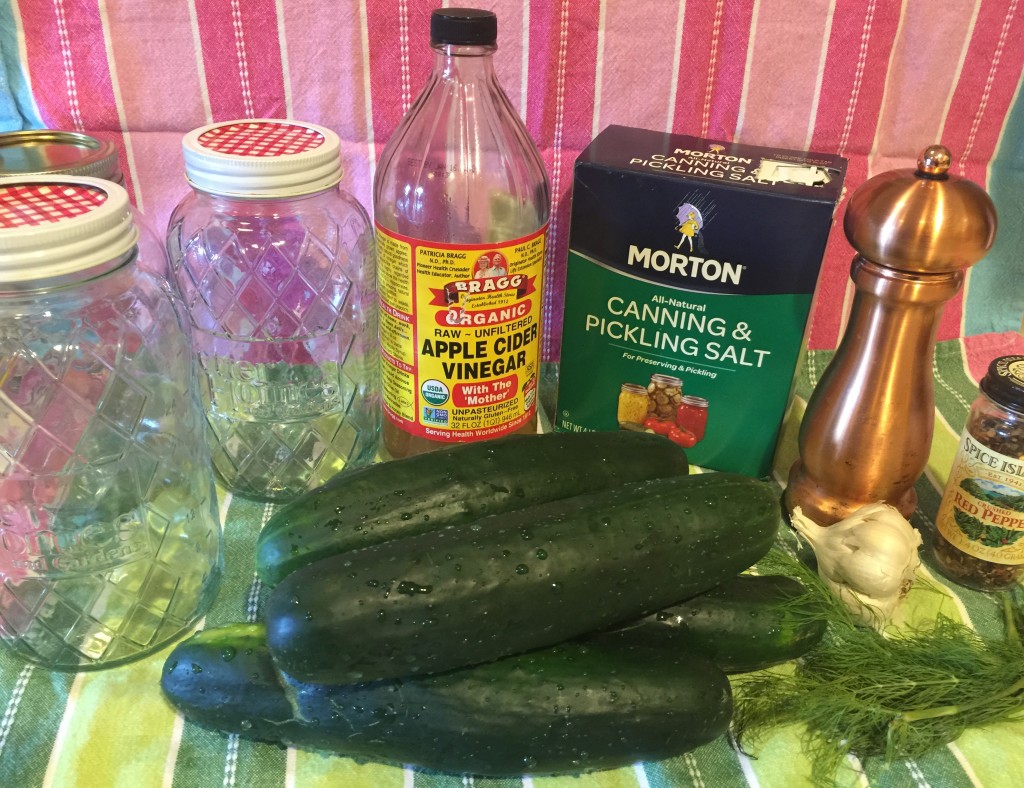 2 pounds cucumbers (any variety will do)
1 1/2 cups vinegar (I use apple cider vinegar as it imparts just a tiny bit of sweetness to your pickles)
1 1/2 cups water
2 tablespoons pickling salt (Pickling salt is very fine and can be found at most stores)
6 garlic cloves, peeled (2 per jar)
3/4 teaspoon crushed red pepper (1/4 teaspoon per jar)
1 teaspoon dill seed per jar (you can substitute fresh dill sprigs)
1/2 teaspoon black peppercorns per jar (1 1/2 teaspoons total)
3 one pint jars with tight fitting lids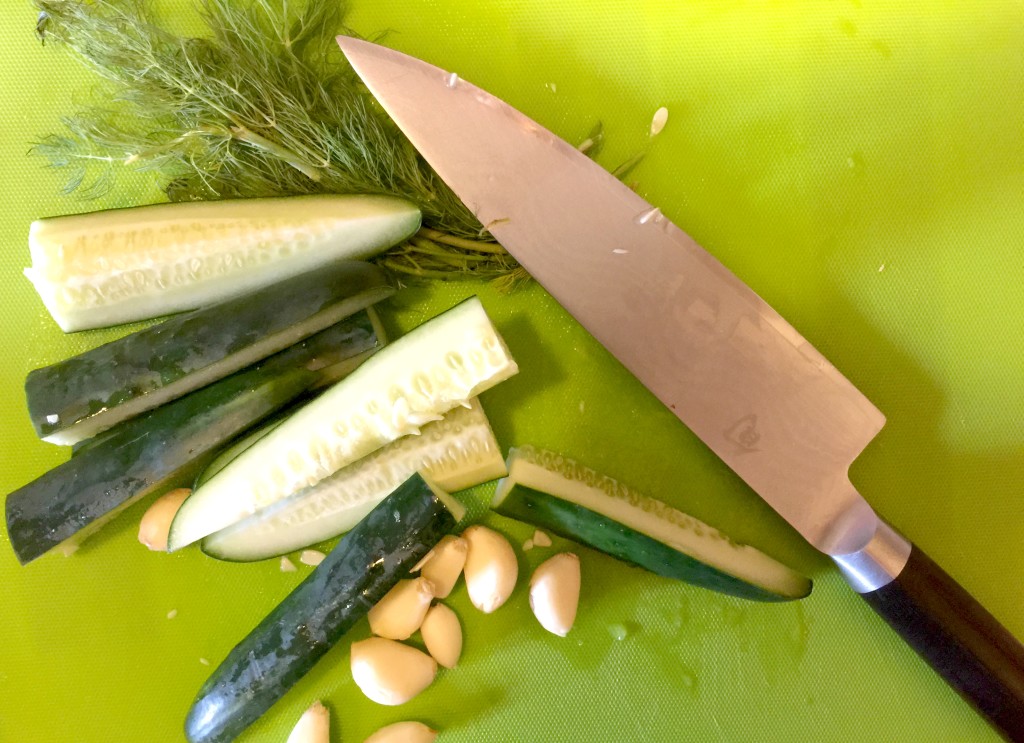 Wash and slice the cucumbers into spears
In a large saucepan, combine vinegar, water and salt. Bring to a simmer.
Arrange jars on counter and dole out the spices to each. Pack the cucumber slices tightly into the jars. You don't want to damage the cucumbers, but you do want them packed tightly.
Pour the brine into the jar, leaving approximately ½ inch headspace.
Tap jars gently on countertop to dislodge any trapped air bubbles.
Apply lids and let jars cool on the counter for an hour or so and then place them in the refrigerator. Your pickles will be pretty darn good in a couple hours but even better in a couple days.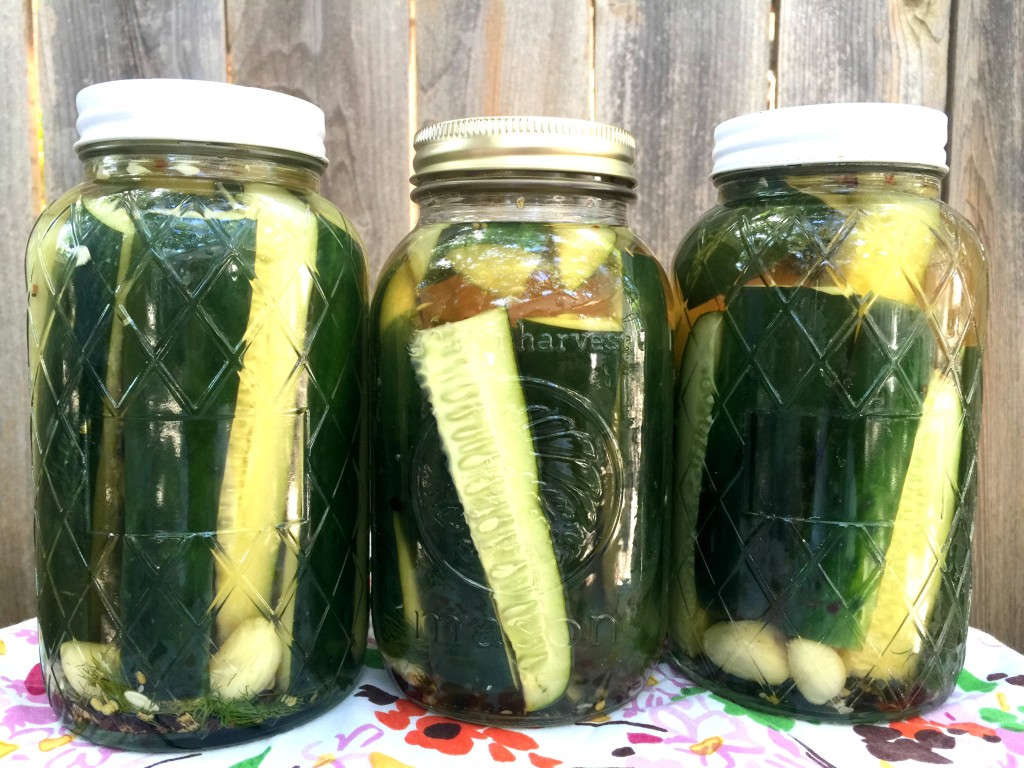 Everything we do here at TanglewoodMoms.com is geared toward being a fun resource for our fellow Fort Worthians and supporting our city's local businesses. As a Fort Worth boy born and raised, I was brought up on Best Maid pickles as I'm sure many of you were. As I mentioned I like trying my hand at making new things in the kitchen. It's my sort of thing. If you prefer to buy your pickles rather than make them yourself, make it Fort Worth's own Best Maid Pickles.
As a giveaway this week Best Maid has offered a fun prize pack….

2 t-shirts, 2 hats, 4 bracelets, 4 stickers, 4 coupons for free pickles (one free jar per coupon), 1 grocery tote. Comment with your favorite variety of pickles, we'll select a winner on Friday morning and announce it here on the blog.