Have you ever heard or seen the phrase, "Love the Fort Worth the Love?" The phrase was created by one of our local Forth-Worthians, Dayna Corley, co-owner of the restaurant, Brewed. You can find it painted on a mural right around the corner of the building. I love what it says because A) Shouldn't we all love Fort Worth? and B) It IS worth the love because of the community, the opportunity, and deep and rich history.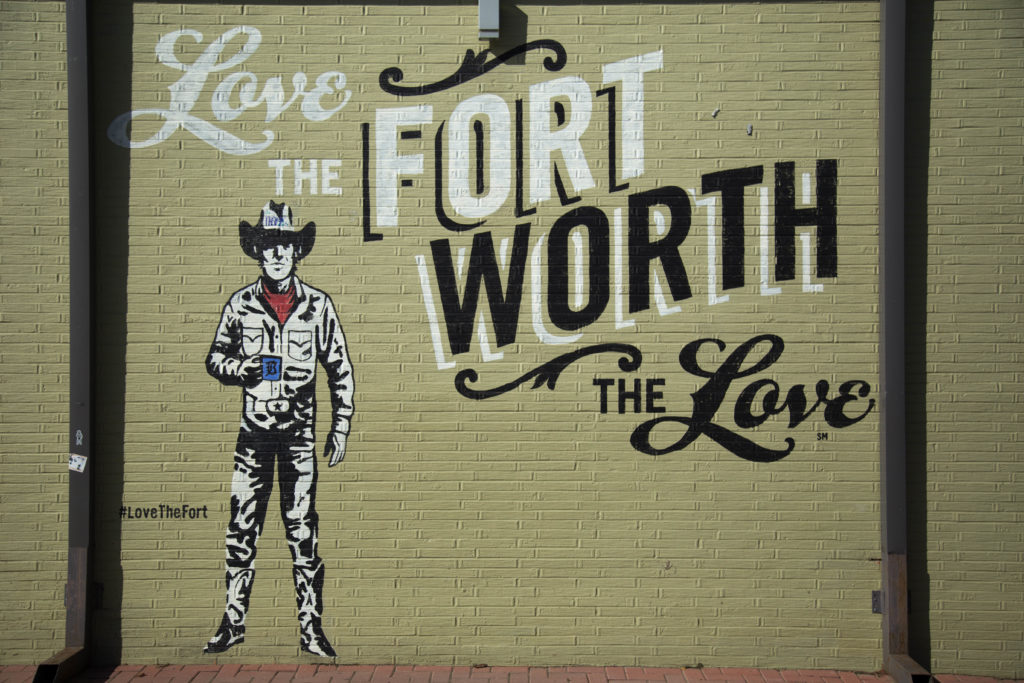 There is always something fun and exciting for the whole family to partake in month after month, which is why I write you today! I might also add that this is the month that represented the season of love many, MANY years ago (you can Google it.). So whether it's Galentine's or Valentine's or neither for you this month, THIS GIRL has some options for you!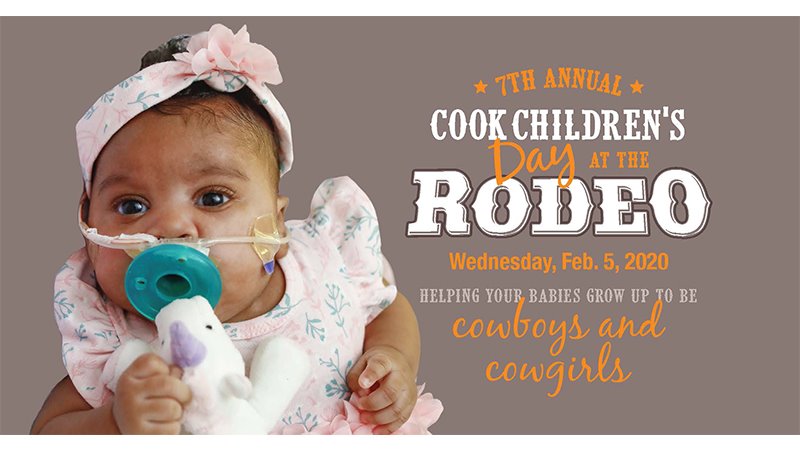 We are still in the throes of the best rodeo on the planet: The Fort Worth Stock Show and Rodeo! This legendary event will keep going strong through February 8th. One of the ways YOU can be legendary is by attending the rodeo on Wednesday, February 5th. Half the cost of your ticket to the 7:30 p.m. show will benefit Cook Children's NICU! As a Child Life Specialist in the NICU several years ago, I know firsthand the importance of this special night. The babies, their families, and staff need your support, Fort Worth. This is a fun and meaningful way to contribute! For more information and to purchase tickets for this worthy event, click here.
The Fort Worth Zoo seems to always come up with creative ways to bring kids of all ages to its wildly fun environment! This year, they will host their first Sensory-Friendly Day on Saturday, Feb. 8, 2020. The Zoo will open an hour early – at 9 a.m. – especially for those participating in the day. Sensory-Friendly Day is specially designed for individuals on the autism spectrum as well as others who have sensory sensitivities. Some sensory-sensitive accommodations will allow these individuals to enjoy a fun-filled day at the Zoo with their families and caregivers. You can read the schedule of events and other activities and features about this special day here.
Looking for a unique opportunity to open the musical mind of your early elementary child or family member? Then get to a Kinderconcert! Children (and adults) will get to explore the elements of a story – including setting, characters, conflict and resolution – as the Fort Worth Symphony tells an original tale through music on Wednesday, February 12th at 10:30 a.m. or 12:30 p.m. at Will Rogers Auditorium! Clink link for prices and more information!
Depending on the unpredictable weather, you may want an outdoor activity for the month of February! Besides the highly anticipated Cowtown Marathon, there is an opportunity to learn about paddling the Trinity River! Paddling the Trinity? Sounds rather peaceful to me, actually. There is a free event happening on February 15th at the Fort Worth REI location where you can learn all of the secrets of the Trinity River Paddle Trail. Representatives from the Trinity Coalition will give a presentation about the 130-mile-long Trinity River Paddle trail, including how to access the trail and how to use the new website and interactive tools to make the most out of every trip. An ACA Instructor will also be on hand to answer paddling questions and share stories of our local river–the best kept secret in DFW. They will also discuss the Trinity Coalition and its goal to bring National Park Service recognition to DFW. (YASSSSS!) Check it out if you have the chance!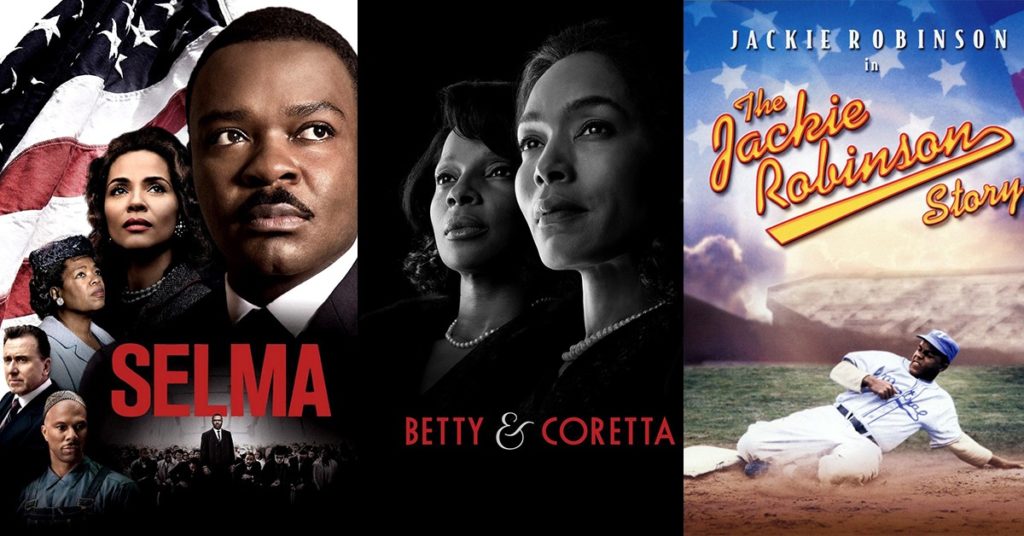 In addition to celebrating LOVE in February, we are celebrating Black History Month! The Fort Worth Public Library is offering several free showings of the movies "Selma," "Betty and Coretta," and "The Jackie Robinson Story." Locations and times can be found here.
Sponsored by Visit Fort Worth, you explore black history touring iconic locations & sampling delicious soul food cuisine in your own backyard on the Soul of DFW: Food & Black History Bus Tour. More details  and tickets can be found here.
For the music enthusiast, head out on Saturday, February 22nd, from 2-3 p.m., to join Jonathan Walker-VanKuren and pianist Kyle Naig in an afternoon of spirituals in celebration of Black History Month, "Songs My Mother Taught Me".
Well friends, once again, our beloved city does not disappoint in working to reach everyone of all ages in getting out and having community with one another! Hope you can take advantage of at least a few of the things Fort Worth has to offer!
I would like to close with this remarkable quote from Maya Angelou:
"People will forget what you said, people will forget what you did, but people will never forget how you made them feel."
Amidst the hustle and bustle, there is always an opportunity to do good. As we continue our journey in every day that is given, I encourage you to make the most of it…love deep, show grace, be kind, and make a difference that has a positive impact.
See you around The Fort!
Jennifer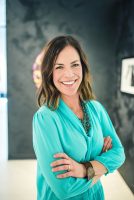 Jennifer Kieta is a native Texan, born and raised in Houston. She graduated from Texas Tech University and has lived in Fort Worth since 1996. After marrying her husband, Brian in 1998, Jennifer worked as a Child Life Specialist at Cook Children's Medical Center for 9 years before becoming a full-time mom to her two daughters. Her passion for helping people in healthcare transitioned into the fitness world in 2014. She now teaches spin and HIIT classes at Zyn22 and Pilates at Studio 180 in Pop's Gym. December of 2017, Jennifer was diagnosed with breast cancer. Her journey through a double-mastectomy and being able to call herself a Survivor and Overcomer has allowed her to have an even greater passion for helping people embrace every day and take care of themselves one day at a time.