'Twas the month of December, when all through the Fort…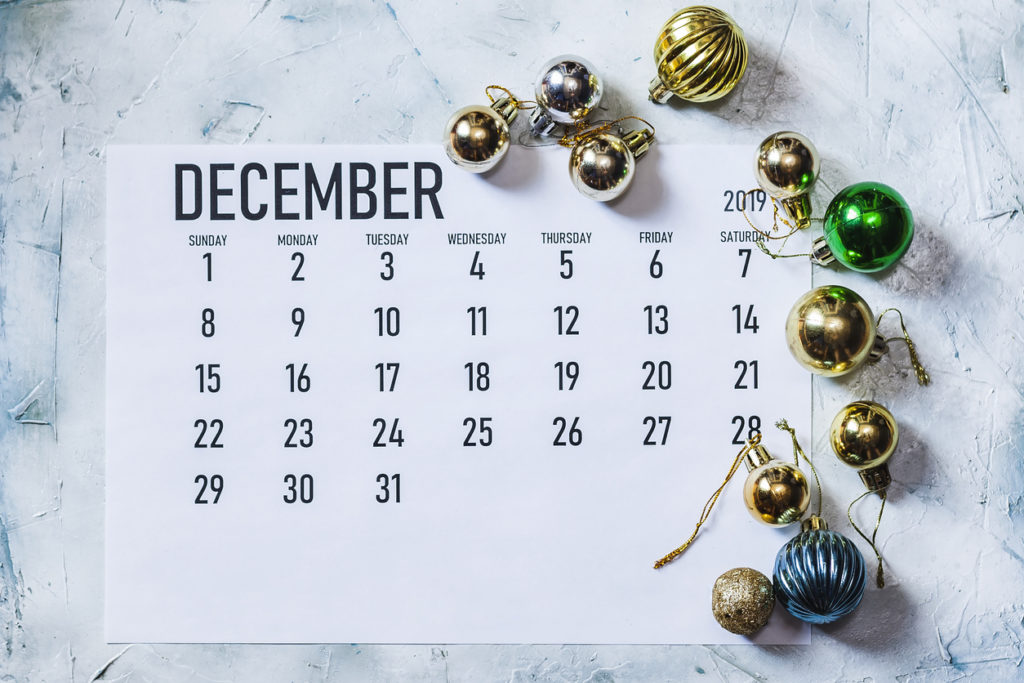 Aaaaand that's all I got. I had this grandiose idea I would try and deliver all Fun in the Fort happenings in December to the rhythm of the classic holiday story, "'Twas the Night Before Christmas." After about 30 minutes of trying all sorts of rhyming schemes, I knew it would be best if I just delivered the fun to you in good ole-fashioned "Jennifer-style." (Not sure what that is exactly, but let's run with it!)
It IS beginning to look a lot like Christmas, wouldn't you say? Now is the time I can receive all things merry and bright because it's actually THE SEASON! I wasn't quite ready in October, even though several shopping chains couldn't help themselves. Bring on the lights, the tinsel, the gingerbread houses, the decorated trees, the giving and receiving, but never forgetting the REASON for the season! As usual, Fort Worth is never short on a list of family-friendly things to see and do for the holidays. I've compiled a few ideas I think you'll love!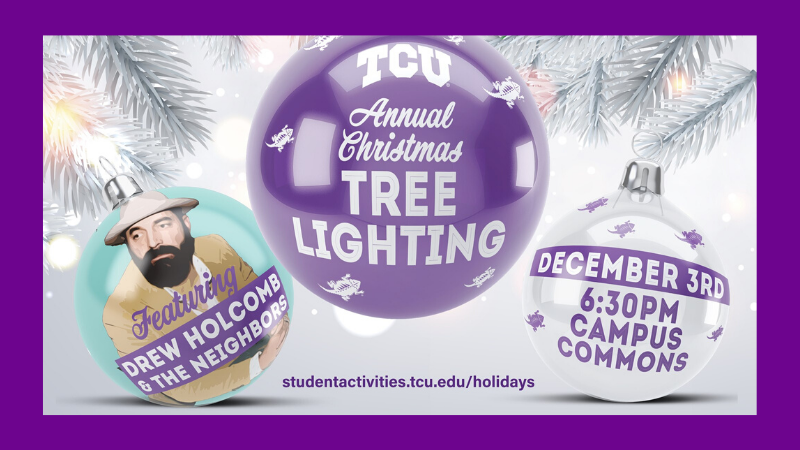 Ya'll! I am sooo excited about the The TCU Christmas Tree Lighting this year! Not just because it's a TCU family tradition and there will be a forty-foot Christmas tree and fireworks, but ALSO the live music is being provided by one of my favorite bands: Drew Holcomb and the Neighbors! They are such talented musicians and so fun to watch! Fun fact: my husband, Brian Kieta, was in a band at TCU called, "The Neighbors", but not related to Drew's band, in case you were wondering. Click the link above for more details!
Being featured through December 23rd, is "The Polar Express" at the Fort Worth Museum of Science and History's, Omni Theater. This is the only domed IMAX presentation in the Southwest of this now classic movie! Please tell me you have seen The Polar Express AT LEAST once? I really don't think it's possible for me to get tired of watching it and it seems to always make me crave hot chocolate! Here's your chance to watch it on the BIG screen for the first time or 100th time! Click this link for more details and showtimes.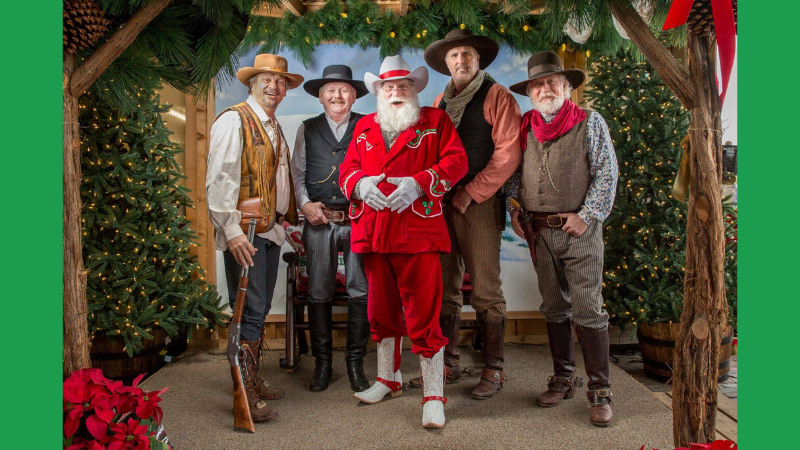 Another ongoing family-friendly fun time is Holidays in the Stockyards . If you missed Santa's grand arrival on November 29th, there are still plenty of Christmas activities to enjoy. Activities include: photos with Santa, Legends of Texas Gun Fights, and Mrs. Claus story time. The fun takes place every Friday-Sunday until December 24th.
Haven't started your holiday shopping or maybe you're needing a few extra gifts? Shop local! It helps our community and supports our friends and their craft right here in the Fort. Here's a few specific ones worth mentioning:

December 5-7: Christmas at the Collective is a 3-day open house and holiday event which will include a variety of festive activities such as Ginger Bread House Making, Braid Bar, learn how to make festive holiday cocktails, cake-pop making demos and decorating…the list goes on! Find out more in the link provided. Local shopping can also be found at The 107 Holiday Market. Every Saturday in December from 10am-1pm, they will have a variety of vendors selling unique handmade items sure to please someone on your gift-giving list, or you!
Even though you may not live in the quaint and historic neighborhood of Ryan Place, anyone is welcome to their annual Candlelight Christmas home tour. The Candlelight Tour takes place every year the first weekend in December and offers a mix of homes from mansions to bungalows that represent the architectural range within Ryan Place. Money raised from ticket sales goes towards neighborhood projects that help maintain the historical charm Ryan Place offers. Visit this link for details on tickets.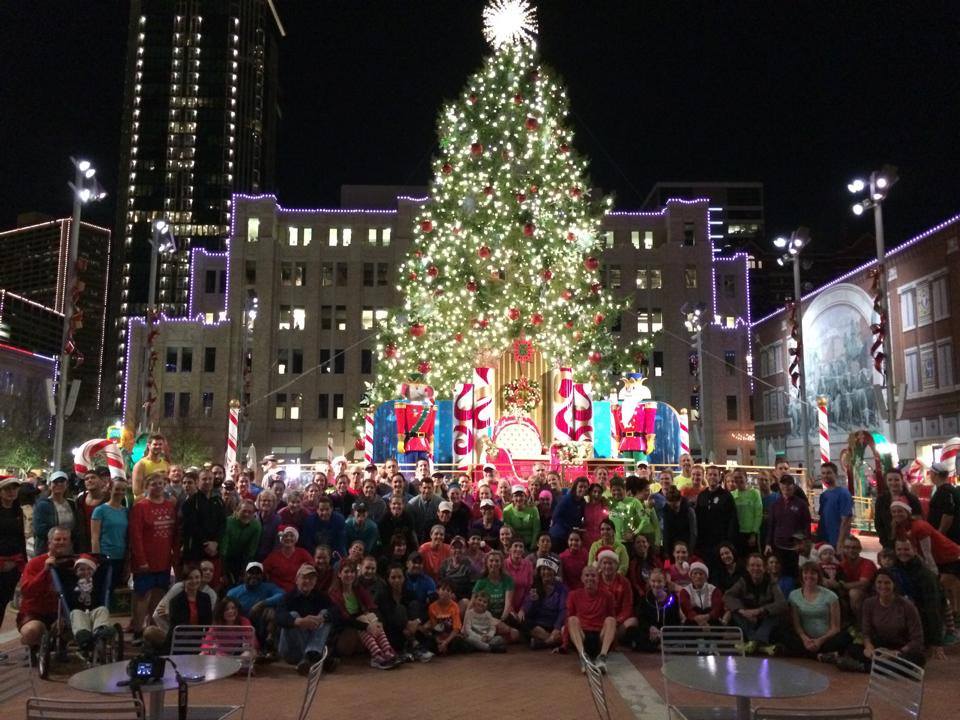 In an effort to help my Fort Worth family stay fit and healthy, my last plug of holiday happenings in the Fort is for the Annual Holiday Social Run for a Cause .
They will be running from Fort Worth Running Company to the downtown Christmas tree and back. New Balance will be providing wear test shoes for the run and after the race, participants can enjoy hot chocolate in a complimentary New Balance/Fort Worth Running Company mug. Although not required, they are asking for participants to bring a toy to donate to the Sadie Keller Foundation, a local DFW foundation that provides toys to children with cancer spending the holidays in the hospital. I'd say that is a pretty amazing reason to go for a run, wouldn't you?
Friends, I hope to see you out and about! Continue to love each other well, show grace, and know your WORTH!!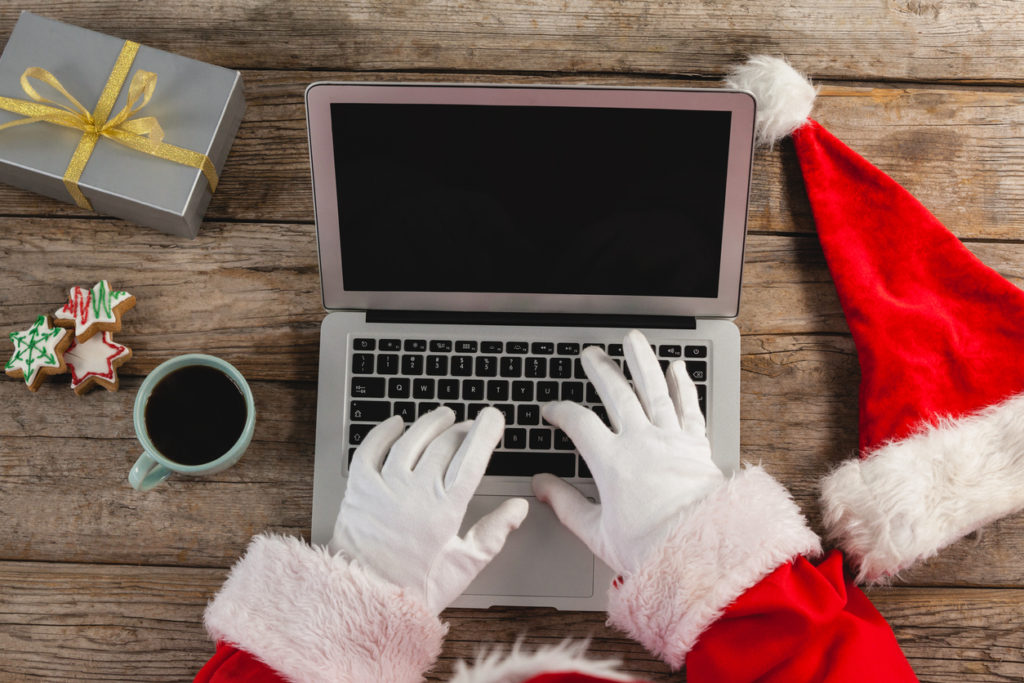 Humor me as I attempt this one more time:
"And they heard her exclaim as she ceased to type, 'Merry Christmas, Fort Worth! Hope it's merry and bright!'"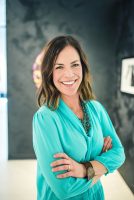 Jennifer Kieta is a native Texan, born and raised in Houston. She graduated from Texas Tech University and has lived in Fort Worth since 1996. After marrying her husband, Brian in 1998, Jennifer worked as a Child Life Specialist at Cook Children's Medical Center for 9 years before becoming a full-time mom to her two daughters. Her passion for helping people in healthcare transitioned into the fitness world in 2014. She now teaches spin and HIIT classes at Zyn22 and Pilates at Studio 180 in Pop's Gym. December of 2017, Jennifer was diagnosed with breast cancer. Her journey through a double-mastectomy and being able to call herself a Survivor and Overcomer has allowed her to have an even greater passion for helping people embrace every day and take care of themselves one day at a time.