If you appreciate all things funky and cool, you will realize very quickly upon meeting Summer George that you have met a kindred spirit.

Originally from California, Summer claims she got to Fort Worth just as fast as she could and has never looked back. She's the type of person who oozes with spunk and uses her considerable artistic talents to brighten the lives of everyone around her. From her creative first day of school chalk art masterpieces on her friends' driveways to the vibrant artwork scattered around her house to her unique and beautifully crafted jewelry, her influence is all over our city.
So it was no surprise to me when my long-time friend Summer found herself becoming a "lady smith." A term new to me, a lady smith is a female silversmith, and Summer uses her silversmithing skills to create incredibly cool and funky jewelry.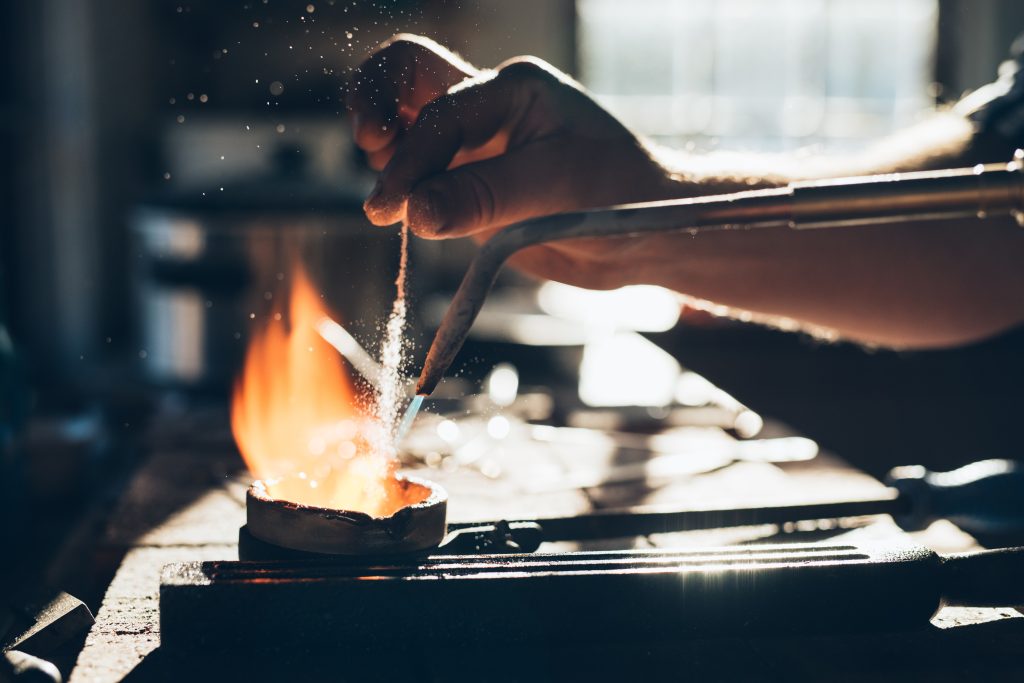 Summer started crafting her own jewelry out of precious metals and gemstones in 2016 when one of her friends invited her to a class at the Fort Worth Gem and Mineral Club. Her father had recently passed away, and Summer said that she "kind of found herself" in the class. She found the process of designing and creating to be extremely therapeutic. Summer was hooked, and she couldn't wait to learn more about the art of silversmithing.
The Fort Worth Gem and Mineral Club is a non-profit organization that was founded in 1950. Their purpose is, according to their website, to "delve into the study of geology, mineralogy, and the lapidary arts." The Fort Worth Gem and Mineral Club is affiliated with the Arlington Gem and Mineral Club, and   it was in the classes at the Arlington Gem and Mineral Club that Summer found a community of like-minded artists, both young and old, who wanted to share their talents and teach others how to craft beautiful pieces of jewelry. In the weekly classes offered by the Club, Summer learned to "cab" gemstones. ("Cabbing" is the process of shaping and polishing a gemstone into a cabochon, which is a rounded gemstone as opposed to a faceted one.)
Summer then delved into silversmithing, learning how to apply silversmithing techniques to making jewelry. She teaches metal stamping, a method perfected by Native American silversmiths. Her beautiful pieces range from custom-stamped bracelets to unique and funky necklace pendants to colorfully chunky turquoise rings. Her latest undertaking is a line that includes her interpretation of traditional squash blossom necklaces. We Texans do love a squash blossom necklace, and I've put myself on the list for one of her squash blossom creations!
How can you learn to create jewelry of your own or become a silversmith? According to Summer, the answer is to join The Arlington Gem and Mineral Club (AGMC). The Club was founded in 1957 as a non-profit volunteer organization that spans over four generations of custom jewelry makers. It is one of the largest and most active gem and mineral clubs in Texas. According to their website, the AGMC is "dedicated to retaining our current talent of seasoned individuals while attracting and developing the next generation of scientists, engineers, rockhounds, silversmiths and jewelers."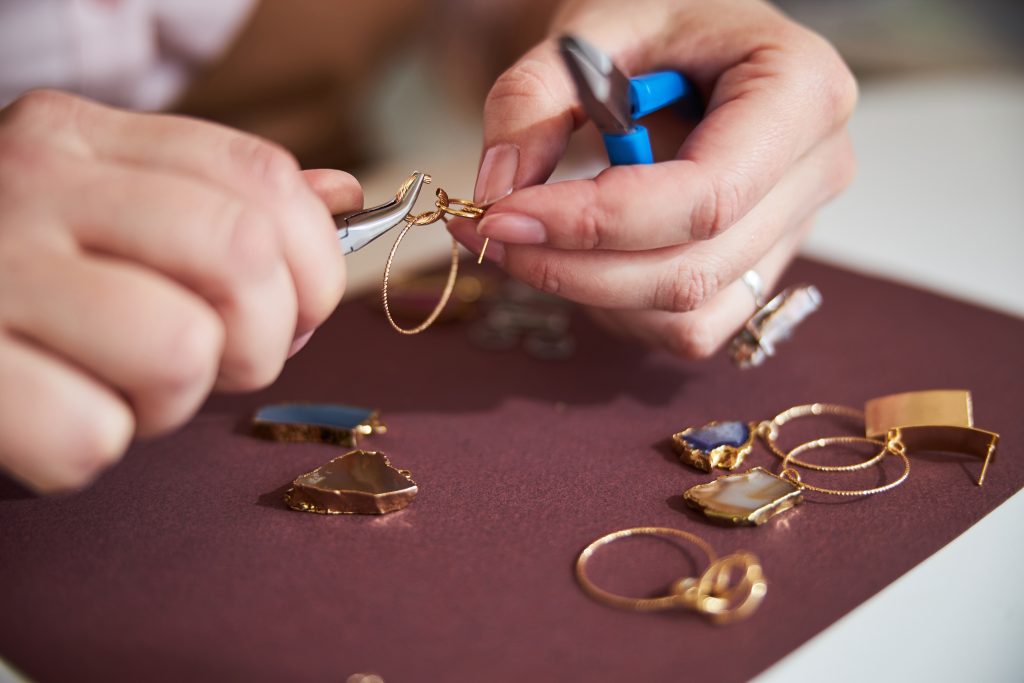 Members enjoy casual potluck meetings on the first Tuesday of every month which feature guest lecturers, nationally recognized silversmiths, and even a TCU professor who spoke about the meteors and gemstones stemming from space. For a nominal annual fee and a mere $4 an hour to use the facilities, the AGMC offers not only the workspace and the tools you need, but also knowledgeable teachers to take your skills to the next level. Classes offered include silversmithing, glass and beading, wire wrapping, enameling, metal stamping, and many other jewelry-making techniques. Classes are offered for adults and youth, so there is truly something for anyone willing to learn.
The AGMC encourages kids to bring the rocks they found on vacation to turn them into actual treasures. Using their workspace and tools, children learn to clean, smooth, and cut those rocks that manage to find their way into pockets and suitcases into something they can take pride in and keep forever.
If you are looking for a new hobby, are interested in learning how to create wearable art, or simply are interested in meeting like-minded artists, join Summer and her friends in the Arlington Gem and Mineral Club. And be ready for your friends to want you to create a wearable piece of art for them!