Adventures are an escape from the ordinary with the hope of finding something extraordinary. These locales won't require a passport or even a significant budget. When exploring these parts of Fort Worth, you only need a few hours and an open mind.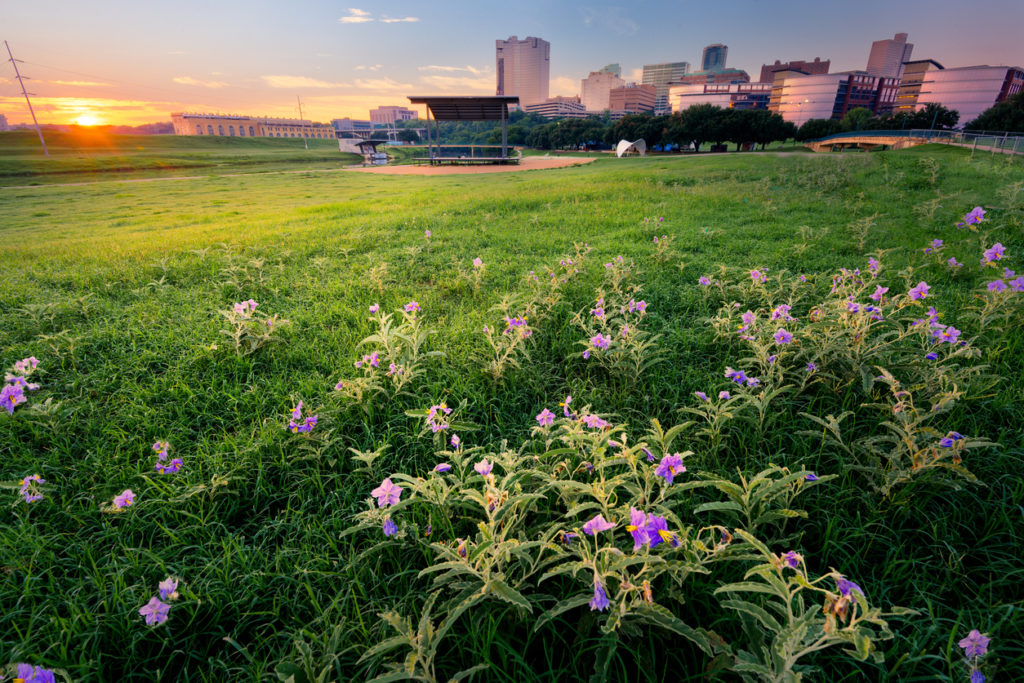 Foodie Adventures
Fort Worth offers more culinary offerings than Tex-Mex and barbecue. Searching out Nepalese, Ethiopian, or Central American hole-in-the-wall restaurants is one way to explore new neighborhoods and communities.
Namaste (923 E Seminary Dr) inhabits an old Sonic drive-in. The decor is modest, but the dishes are rich in Nepalese traditional spices. If you are unfamiliar with the potential gamey flavor of mutton, opt for the chicken when ordering here. Fort Worth is full of fun, gas station-based restaurants like Tex-Mex Express (6550 Wichita St) and, one of my personal favorites, Taqueria Insurgentes (6753 E Lancaster Ave).
Nathanael Gassett is a chef and blogger under the handle @WeroKitchen. He makes a point to scout out local ethnic restaurants through his Instagram page. I highly recommend following him.
Photography
Thanks to Netflix and digital photography, we're concurrently in a Golden Age of television and photography. While streaming services encourage folks to stay in, these tips require snagging your camera and heading outdoors.
Fort Worth is home to several abandoned movie theaters that can be revived at the hands of a thoughtful photographer. Grand Theater (1110 Fabons St) was built nearly a century ago and is only a short drive from Magnolia Avenue. Poly Theater (3001 Vaughn Blvd) is in rougher shape than others but still offers great shots.
I recently took my camera out to snag some photos of Aviation Falls. The scenic waterfall is the highest in Tarrant County. Accessing Aviation Falls has become easier after the recent opening of Airfield Falls Trailhead and Conservation Park (200 Pumphrey Dr). The trailhead holds several picnic tables and a large McDonnell Douglas C-9 floats overhead. Greenery envelops visitors as they make the short stroll down to Aviation Falls. The park has large educational signs that highlight the area's history while teaching the importance of water conservation.
Public Art
Fort Worth Public Art's projects offer a wealth of statues, murals, and installation artworks that can be photographed or simple contemplated in solitude. Earth Foundation by Philippe Klinefelter (4800 Camp Bowie Blvd) was carved from a sixty-ton block of granite over two years. The three openings in the sphere reference thoroughfares in the neighborhood. Elizabeth Tower by Alice Bateman (1300 Elizabeth Blvd) is a tribute to the history of Ryan Place Neighborhood. The steel tower sits prominently at the center of a traffic circle and is arguably best seen at night when illuminated. Visit Fwpublicart.org for more fun spots to visit.
Adult Adventures
Heard of the Fort Worth Ale Trail? Visit fortworth.com/aletrail to download your craft beer passport, and have every local brewer stamp it to confirm your visit. Once you collect them all, you can claim a prize at any Visit Fort Worth office.
If you enjoy scoping out new or lesser-known bars, these watering holes should be on your radar. WXYZ bar (334 W 3rd St) recently opened downtown. The posh bar features mid-century modern furniture, modern art, and superlative cocktails. The Basement Lounge (6323 Camp Bowie Blvd) is easy to miss. A small door is all that hints at the basement-level bar. The space features local artists and great customer service. I find myself unwinding here at least once a month. Somehow folks still don't know that Ampersand (3009 Bledsoe St) has an amazing and spacious bar in the back. I'll resist any mullet metaphors here, but the coffee-shop-up-front-and-party-in-the-back combo is not to be missed.
Adventures for the Family
TexRail offers a scenic trip from downtown Fort Worth to DFW International Airport and back. Any parents out there know that kids love trains. Before riding TexRail, plan your trip. Parking at T&P Station is free. There are several stops along the way, including the Stockyards and Grapevine. If you hop off at the Stockyard in Fort Worth's North Side, you can visit dozens of bronze inlaid markers (modeled after a frontier marshal's badge) that recognize individuals who contributed to Fort Worth's Western way of life. Counting all the markers that make up the Texas Trail of Fame (131 E Exchange Ave) is a great way to experience Fort Worth's cowboy culture.
Grapevine should be on your list of places to hop off TexRail. My family stumbled upon Vetro Glassblowing Studio (701 S Main St). You can watch live glassblowing exhibitions or peruse the custom glassware store. In December, they let children participate in designing their own Christmas ornaments.
Wherever you roam, Fort Worth has a wealth of mini adventures just waiting to be discovered.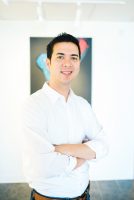 Edward Brown is a writing tutor and piano teacher. He is also an award-winning writer for the Fort Worth Weekly and volunteers for numerous Fort Worth nonprofits.