When my parents moved from Seattle to Santa Fe, I was worried. I have two children, and I was worried about what we would do whenever we visited. In Seattle, there's always something to do or see. Heck, if they got bored, we would just ride the ferry! But Santa Fe, as much as I love it (and I do love it – my husband and I eloped there in 2017), is an adult town. Most kids don't care about wandering through the galleries on Canyon Road or the artists' stalls at the Railyard. Santa Fe is not a kids' town.
Boy, was I ever wrong! There's a bunch of family-friendly things to do in Santa Fe all year long! I've compiled a list of things we've done or are planning to do, and I hope you can use it for planning your family trip!
The Ski Basin
While the Santa Fe Ski Basin isn't open in the summer, it's a wonderful place in the fall, winter, and spring. In the fall, the chair lifts open (this is a MUST during the Albuquerque International Balloon Fiesta), and in winter and spring, the skiing is great! With over 80 trails, there are ski runs for every level of skiing ability. If you're not a skier, enjoy a beverage in Totemoff's Bar while you wait for your ski bunnies to tire themselves out!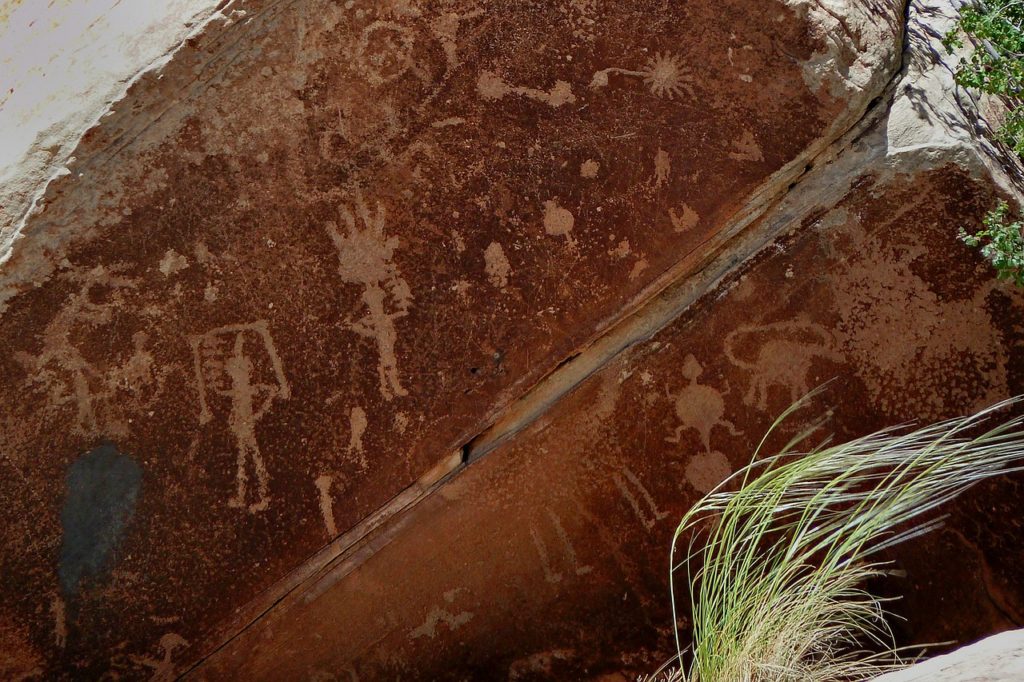 Mesa Prieta Petroglyph Project
This summer, we're going to tour the Wells Petroglyph Preserve. Ancient peoples built their civilizations on the mesa, and it's home to an amazing amount of petroglyphs, shrines, water control systems, and field houses. The Mesa Prieta Petroglyph Project seeks to preserve these through education, offering guided tours.
Take the Train
The Rail Runner Express runs from Santa Fe down past Albuquerque to Belen. Explore the Santo Domingo pueblo, hike through the Bosque, go fishing at Isleta Lake, or just wander through Albuquerque's Historic Old Town. The Rail Runner is a great way to spend a day on the rails, seeing other parts of the Land of Enchantment!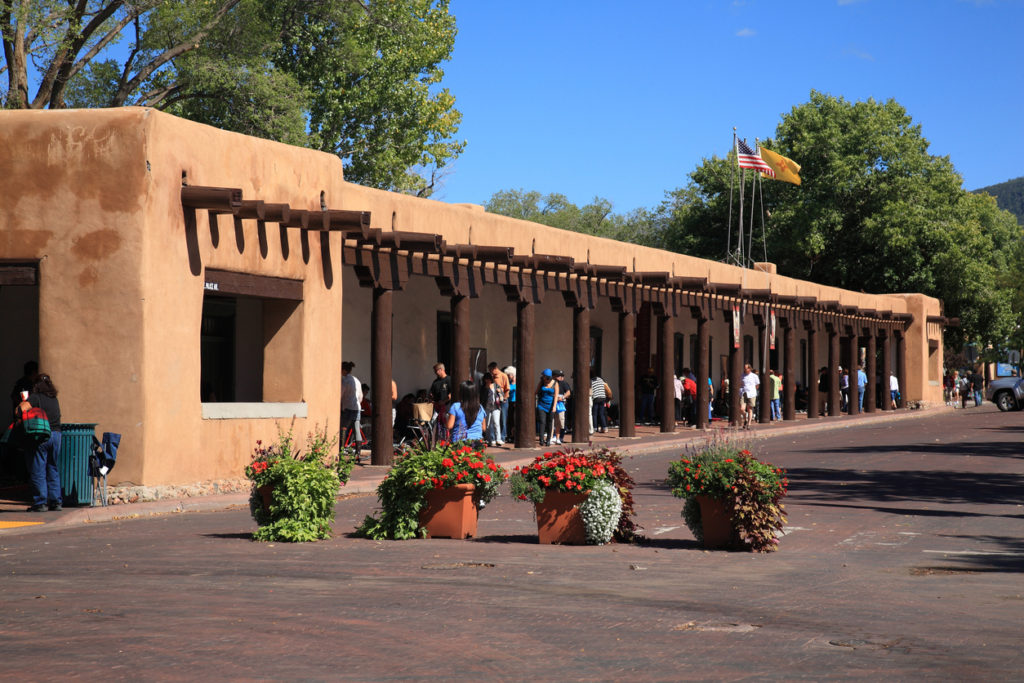 Shopping on the Plaza
When we visited my parents over spring break, my daughters wanted to go to the Plaza. I decided not only would this be fun, it could be educational. (Shhhh, don't tell them!) I gave them each a certain amount of money and told them that was it for the day – they had to budget it as they saw fit. I was quite impressed; they walked along, looking at the Native American jewelry and art for sale, made their choices, and kept track of how much money they spent/had left. They each got some wonderful jewelry and had enough money left over for a trip through Señor Murphy's!
Lunch with a Llama
If shopping isn't your thing, why not go to lunch with a llama? Yes, a llama. Wild Earth Llama Adventures, as well as offering overnight camping trips with a llama, offers wonderful day hikes with a great guide to tell you all about the local flora, fauna, and history, along with a llama to carry the gear! You set the pace of the hike, experience some of the most glorious wilderness in the world, and have a gourmet lunch. All ages and fitness levels are accommodated, and I can guarantee you that this is a trip your family won't forget!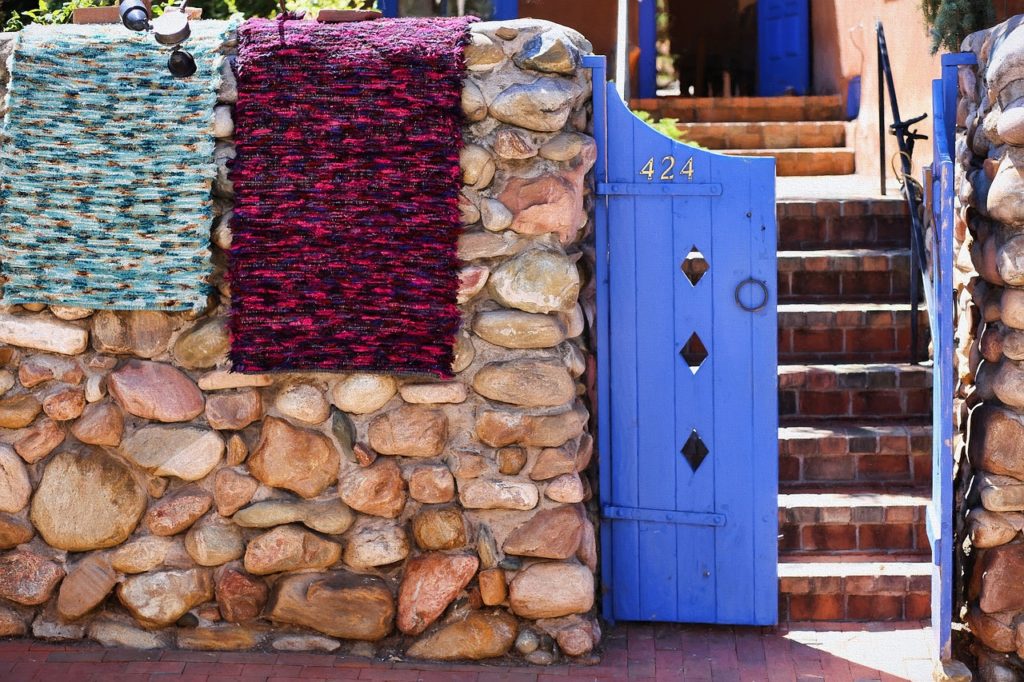 There are so many things to do in Santa Fe with your family that they could fill a list a mile long! Here are few other family-friendly things to do: