What do you get when you combine a professional chef, a high school chemistry teacher, a registered dietician from Nepal, and a bread-loving former professor? This isn't not a joke, I promise.  
The result of this mixture of diverse personalities and talents is The Table Market & Culinary Studio, which is now open in the Near Southside on St. Louis. Headed by Dena (the chef) and Trent (the professor/baker) Shaskan, along with Dixya Bhattari (the dietician) and Hao Tran (the teacher), the Table aims to reinvent the neighborhood market for 21st century Fort Worth. 
There was a time when most big city neighborhoods had a neighborhood market. Call it a corner shop, a bodega, or a neighborhood market, these were places where you could get a loaf of bread, a dozen eggs, a quart of milk, and a newspaper. You might be able to find some locally grown vegetables, homemade soups, or deli sandwiches, and you could always find a neighbor to chat up. The neighborhood market was the center of the community, and it anchored the neighborhood.  
The rise of the suburbs and the two-car family all combined to drive the neighborhood market out of business. It was more convenient for most people to drive to a supermarket, with its wider selection and lower prices, to load up on groceries for a week than it was to go to the shop every day, and neighborhood markets declined.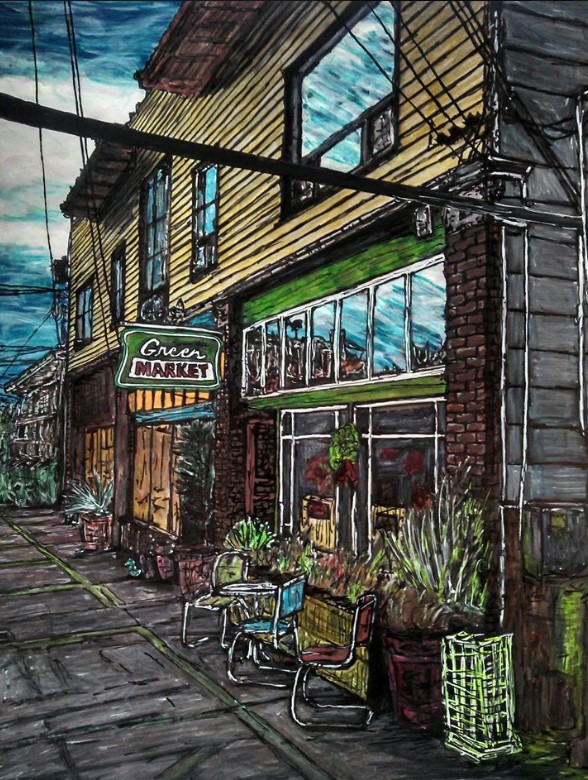 With the popularity of food television shows came an interest in eating local and eating seasonally. Farmers markets, which along with the neighborhood market, had declined throughout decades following World War II, suddenly became popular again. And it was at a farmers market that the idea for The Table took root.  
Hao Tran is a chemistry teacher at Trimble Tech High School. She learned to cook from her Vietnamese parents and aunt and was managing the short-lived West 7th Street Farmers Market when she met Trent Shaskan. Trent is a San Francisco native who missed the amazing sourdough breads he grew up eating. A former political science professor, he decided to try his hand at making bread, and after a long period of trial and error, he had perfected his bread and started his own company, Icon Bread, and was selling at the market. He knew Dixya Bhattari, a dietician at a local hospital, and said that Hao needed to meet her.  
Nepalese-born Dixya taught herself to make mo:mo, the Nepalese dumplings she grew up on. She runs the food blog Food, Pleasure and Health, while Hao runs Lost in the Sauce. The women started teaching popup dumpling classes around Fort Worth, garnering a loyal following. However, they had no professional kitchen to support their growing business.  
Call it serendipity. Call it a coincidence. Trent's wife, Dena Peterson Shaskan had left her position as the executive chef of Café Modern to start her own catering business, Mockingbird Food Co.. Trent used Mockingbird's kitchens for Icon's breads, so Dena and Trent invited Hao and Dixya to share the space. The friends started talking, and the idea for a market and space to teach classes was born. 
"All four of us bring something to the table," Trent says, perhaps intentionally punning. In addition to showcasing the partners' products, The Table also features products from local farmers and food producers. On any given day, you can find produce from Demases Farms, cheeses from Latte Da Dairy, olive oil and olives from Fratelli Colletti, and bread, soups, entrees, and dumplings from the owners.  
And the Table's neighborhood is responding. When I went for my interview, The Table was full of people sampling baked goods, deciding which soup sounded best, and above all, talking with each other. Dena and Trent's daughter Frankie was sitting at the end of one of the community tables, drawing. The offical taster of The Table, Frankie's palate is impeccable. When I asked Frankie what her favorite bread was, she thought really hard before answering. "Weeellll, I guess I like the Classic best. But they're mostly all good." High praise from a seven year old! 
With space to teach and host tasting dinners, The Table is a warm, inviting space. Products line the walls, and the reach-in refrigerators are full of gorgeous produce and delicious foods. The space opens onto a courtyard which is shared by Leaves Book & Tea Shop and The Salon Upstairs. "We're really like a modern bodega," says Hao. "We're that neighborhood market where you can get whatever you need."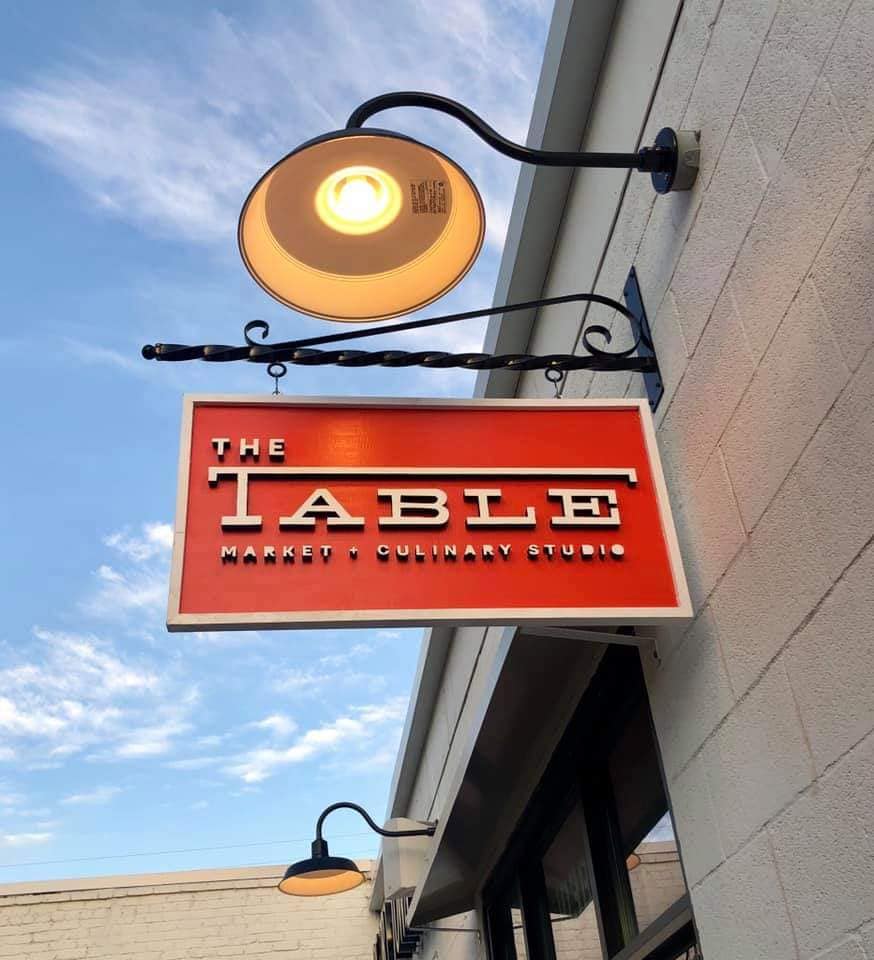 The Table 
120 St Louis Ave, Suite 103B 
Open Mondays through Saturdays