Madeworthy
Come Fly With Me at the Fort Worth Museum of Science and History
As I walked into the familiar lobby of the Fort Worth Museum of Science and History (FWMSH), I was reminded of the sweet moments with my girls when we would spend the day enjoying all the immersive activities the museum has to offer. Their favorite was the grocery store; I give FWMSH full credit and gratitude for giving them their self-checkout skills at the local food market today. For anyone who has had the opportunity to visit the FWMSH, you know the Museum continues to evolve and bring amazing educational experiences to kids of all ages. Especially now.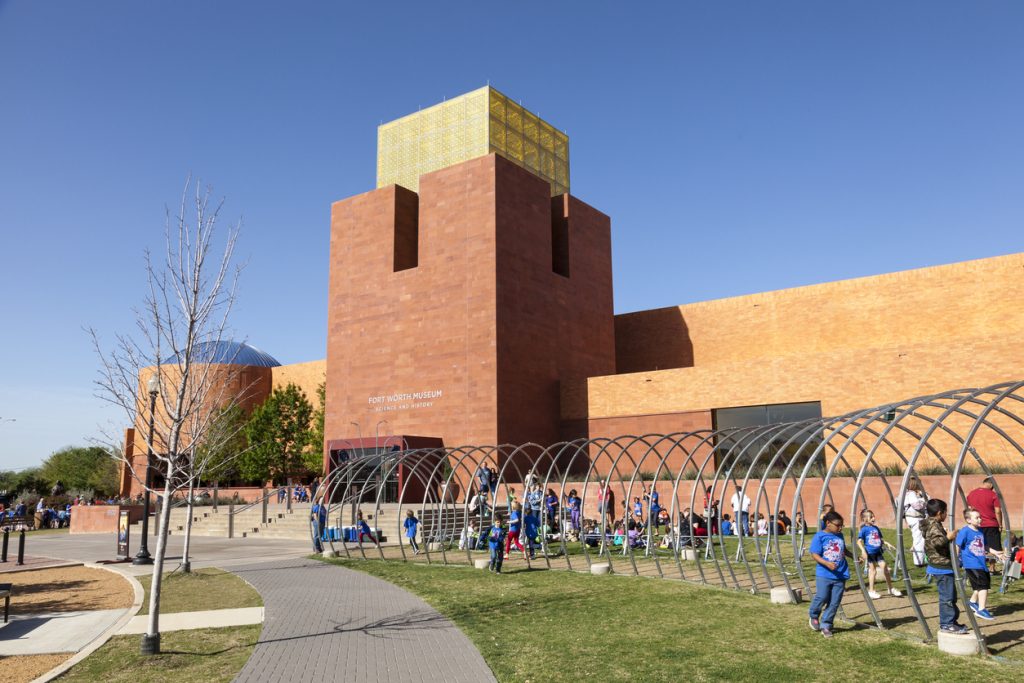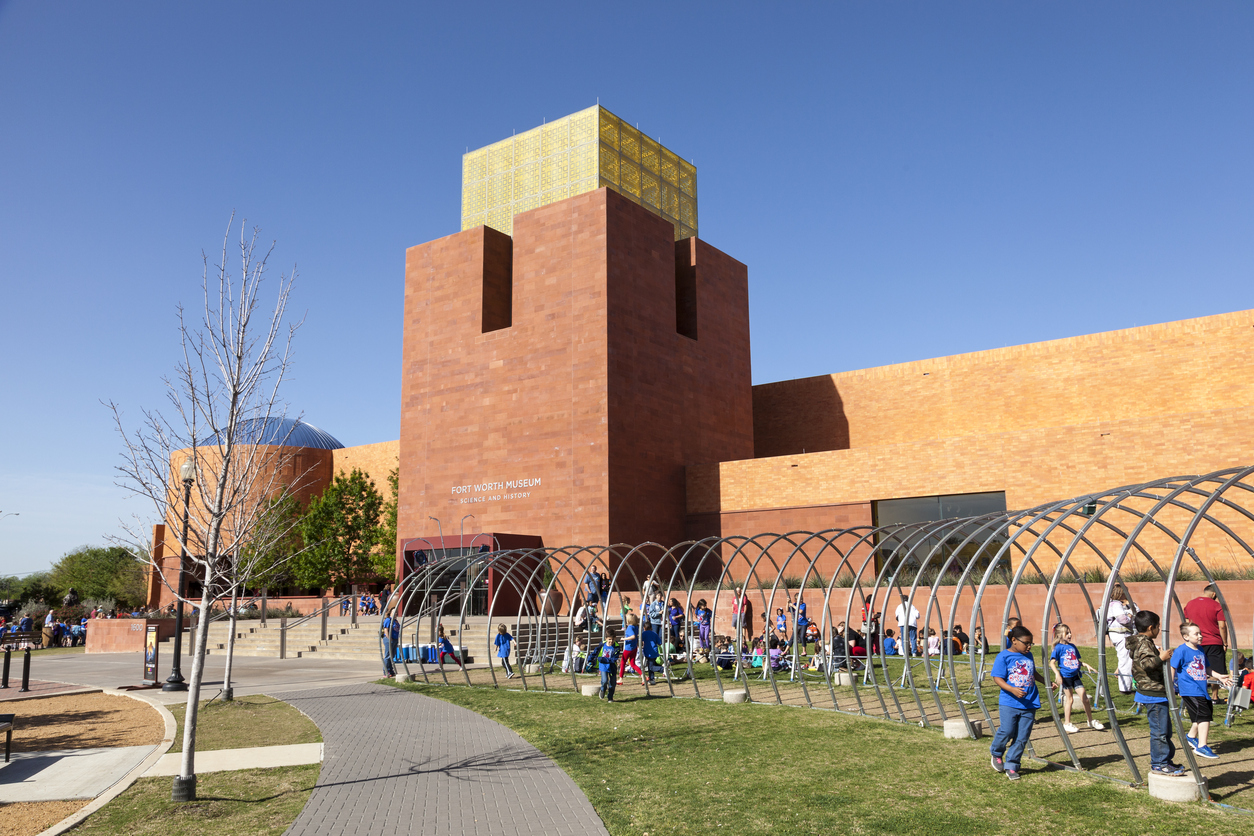 Dr. Doug Roberts is the Chief Public Engagement Officer and head of the Museum's Academy of Digital Learning. I had the privilege of taking a tour with Dr. Roberts as he shared with me the incredible new feature that will be coming to the Museum in 2020. It's called the V-Drome 2020. It is an apparatus similar to those found in theme parks where participants sit in a specialized seat and experience the next best thing to flying. With every twist and turn of the visuals on the screen in front of you, the seats move with the camera. Not only does a person experience the beauty of flight, but mists and scents add to the immersive experience. Imagine coasting over an orange grove and smelling the actual scents of a fresh ripened orange.  
The Museum's president, Van Romans, summoned the experience of Rick Rothschild, a Creative Director with a 30-year tenure as a creative executive at Walt Disney Imagineering to help with the installation of the V-Drome 2020. Rothschild has led a variety of concept development teams in creating film-based attractions, and Rothschild and Romans worked together at Disney. Together they, along with the rest of their creative team, will bring the first flight of this kind ever to exist in an American museum. 
FlyOver America will be one of the first feature films museum patrons will experience. While a version of this film can be seen at the Mall of America in Bloomington, Minnesota, Dr. Roberts says the Museum's version of the film will have more of a Texas flavor, including a West Texas cattle drive, a flight through the San Antonio River Walk, and a tour through Big Bend. These amazing visuals are filmed by helicopters, drones, and even digital imaging, compliments of NASA and the software they provide for the Museum's Planetarium.  
"Flight is about your connection to something, and the more you know about that particular experience, the more you can communicate that to the guests," says Roberts.  
Dr. Roberts is passionate about what the V-Drome 2020 will do not only to entertain people coming to visit or who live in Fort Worth, but how it will allow students to create content that could be featured at the museum. According to Dr. Roberts, the museum is working with the Fort Worth Independent School District to create opportunities and challenges for students, such as taking video with drones provided by Bell Helicopter, with a GoPro video camera attached, flying around Fort Worth. "Part of this whole idea," says Roberts, "is that the students learn what it's like to work as a team. Each team member plays a role in the production of the flight based on their own interests," such as video editing, directing, or music composition. The ultimate goal of this partnership is to feature these student films in the V-Drome 2020. Roberts also says the exhibit will provide teachable moments to engage patrons in some of the physics and engineering involved in these projects. 
Museum goers can get a sneak preview of the V-Drome 2020 right now. There is a small model of where the V-Drome venue will be in relation to the rest of the museum, as well as a trailer of the FlyOver America movie. A warning: you may feel a little motion sickness from the preview, but keep in mind when the V-Drome 2020 is up and running, you will be flying with the cameras instead of standing still.  
Whenever I'm asked what superpower I would like to have, I always say, "TO FLY!" Granted, it's not like I get asked that question all the time, but the answer is always the same. Now with the installation of the V-Drome 2020, our beloved Fort Worth Museum of Science and History can give me an idea of what flying is really like.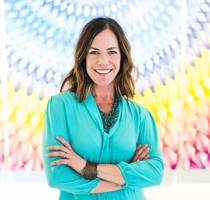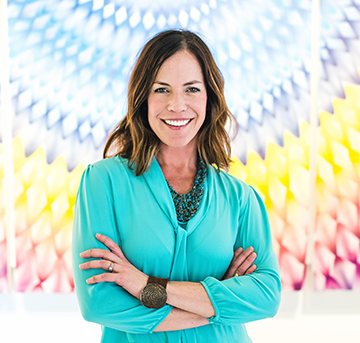 Jennifer Kieta is a native Texan, born and raised in Houston. She graduated from Texas Tech University and has lived in Fort Worth since 1996. After marrying her husband, Brian in 1998, Jennifer worked as a Child Life Specialist at Cook Children's Medical Center for 9 years before becoming a full-time mom to her two daughters. Her passion for helping people in healthcare transitioned into the fitness world in 2014. She now teaches spin and HIIT classes at Zyn22 and Pilates at Studio 180 in Pop's Gym. In December of 2017, Jennifer was diagnosed with breast cancer. Her journey through a double-mastectomy and being able to call herself a Survivor and Overcomer has allowed her to have an even greater passion for helping people embrace every day and take care of themselves one day at a time.