If the world was not already a magical place, the holidays dust even more allure and charm onto everything.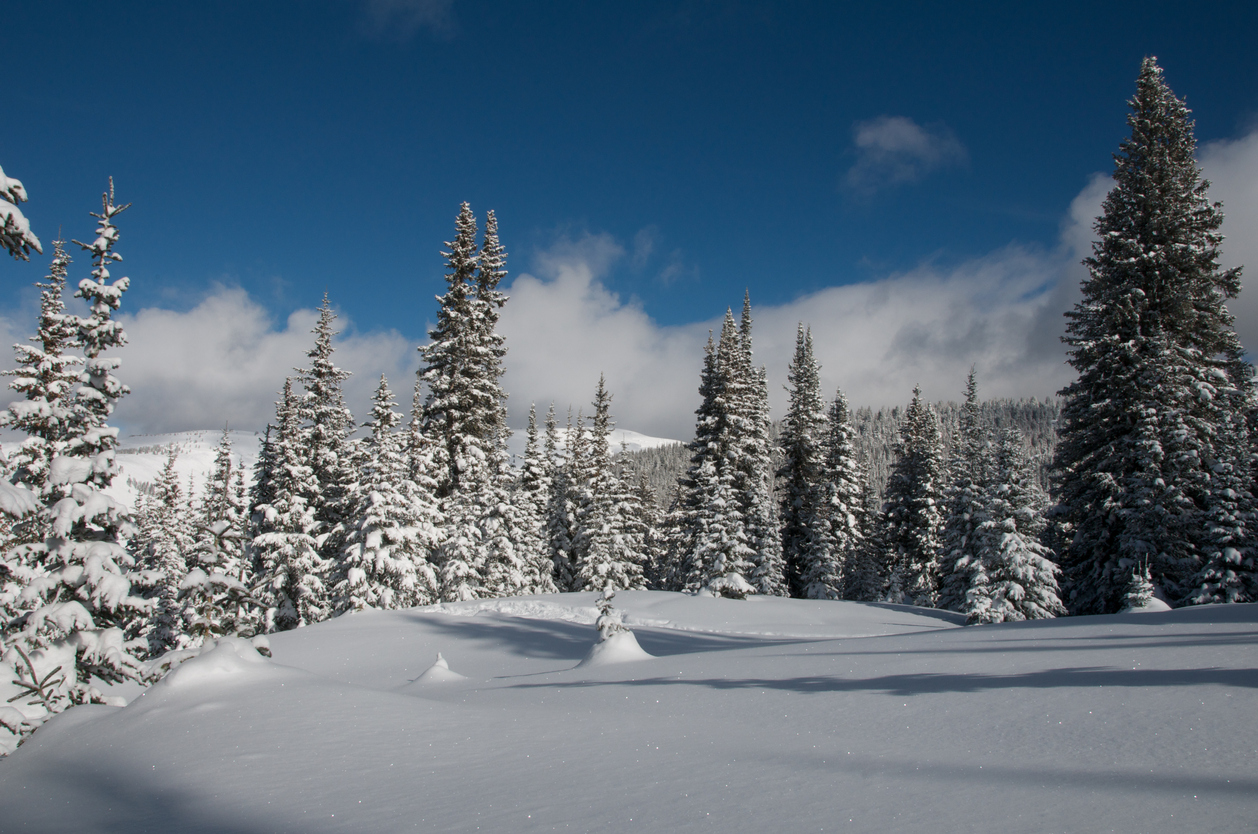 Unfortunately, North Texas is not known for snowy sleigh rides straight out of Norman Rockwell paintings. There are, however, enchanted places in the world that have a few more lights, a little more snow, a few more cups of hot chocolate, ice skating rinks and that intangible warm feeling the holidays bring, far away from snarled traffic and angry holiday shoppers.
I love going to Vail, Colorado, during the holidays. Every roundabout in town, one of which is at every intersection, has bright lights climbing the heights of giant native fir trees. Festive homes flank the valley floor. What we call a Christmas tree and only see in Christmas tree lots or farmer's markets in North Texas, and only in November and December, is a natural part of the landscape there. Snow blankets the banks of the babbling creek that runs through the small village at the base of Vail Ski Resort.
The skiing. Oh, the skiing! People travel from all over the world to experience the skiing in Vail. I like to be active, and the skiing in Vail is brilliant. Forbes magazine recently named Vail the "King of Ski Resorts" because it is truly a giant winter playground, complete with a variety of ski runs for all skill levels.
There are times when I am taking the ski lift to the top of the mountain to get to those wide-open back bowls, I close my eyes and pretend I am flying through the trees. Everything is so quiet up there because most of Vail's wildlife is either asleep under the layers of white snow that turns to glitter when the sun shines upon it, or has migrated south for the winter.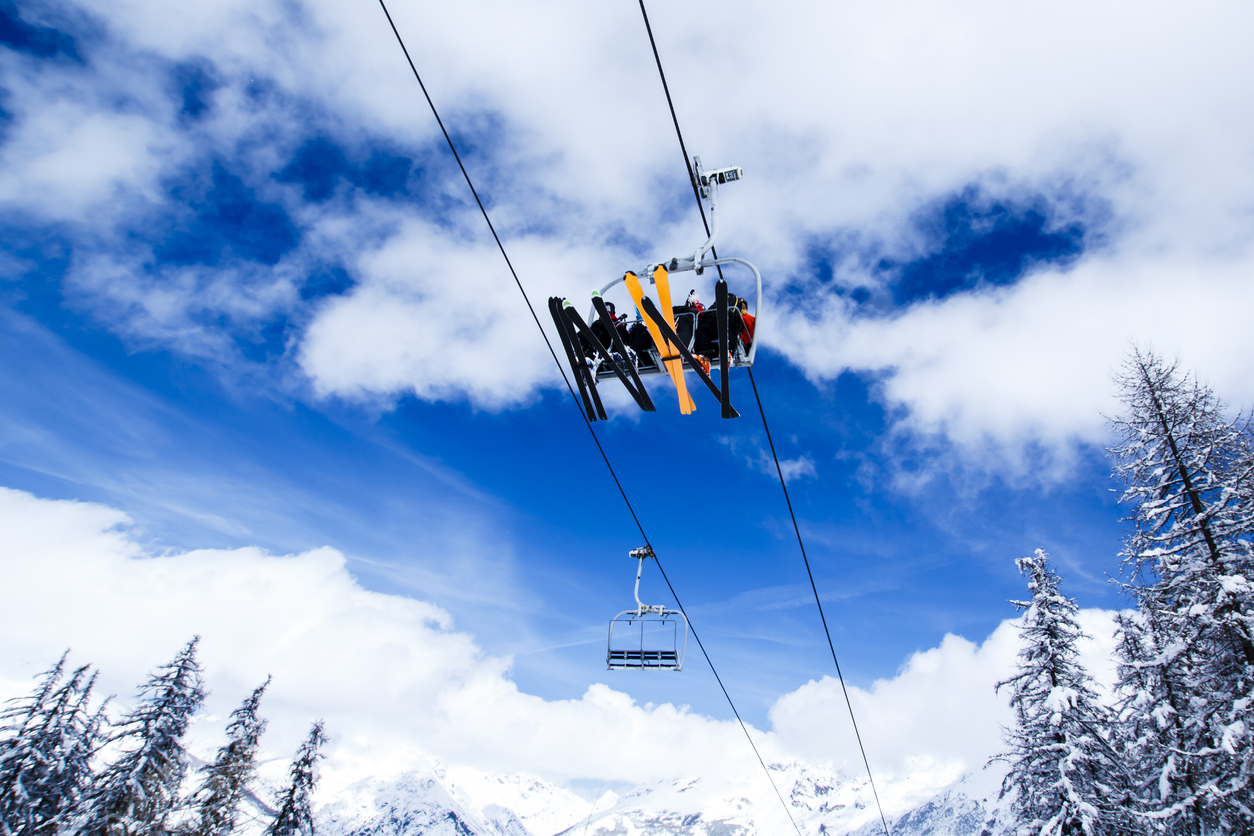 There is a Danish word that does not have a direct translation into English that has recently become popular. "Hygge" literally means "to give courage, comfort, joy," but it really refers to a feeling of coziness, comfort, and well-being. During the holidays, Vail oozes hygge. The softly-lit restaurants and shops that line the cobblestone paths of the village are reflected in the smiles of the happy skiers.
Speaking of hygge, there is a new store in Vail called Hygge Life. They will have a booth at The Kris Kringle Market that runs December 15th and 16th. The Kris Kringle Market has the charm of Colorado summer farmer's markets but is packaged with glittering gift wrap and snow. Not only does it showcase the work of local artists and artisans, it is also a foodie's dream with delicious baked goods from local bakers.
The booths at the market range from sellers of handmade bags to a woman who makes hats from old cashmere sweaters she gets from the Salvation Army. They will have baked goods, candles, ornaments, handmade toys, locally-cured meats, and so much more available for purchase. There will be carolers strolling through the market, adding to the holiday mood, and there is a rumor that Santa might make an appearance!
Lest you think that Vail is only about skiing and shopping, dining in Vail can only be described as world-class. It claims the best, most creative restaurants out of any ski resort in the nation. Every paradise setting seems to draw in all types of creative people, and great chefs are certainly creative. Restaurants with intimate scale and near-perfect atmosphere offer menus that keep my mouth watering until the next time I get to go to Vail. A few of my favorites are Sweet Basil, Mountain Standard, and Larkspur.
Vail residents and visitors are invited to the enchanting Vail Village Tree Lighting Ceremony at on Sunday, December 16, while the Dickens Carolers will perform on Wednesday, December 19, at the village library.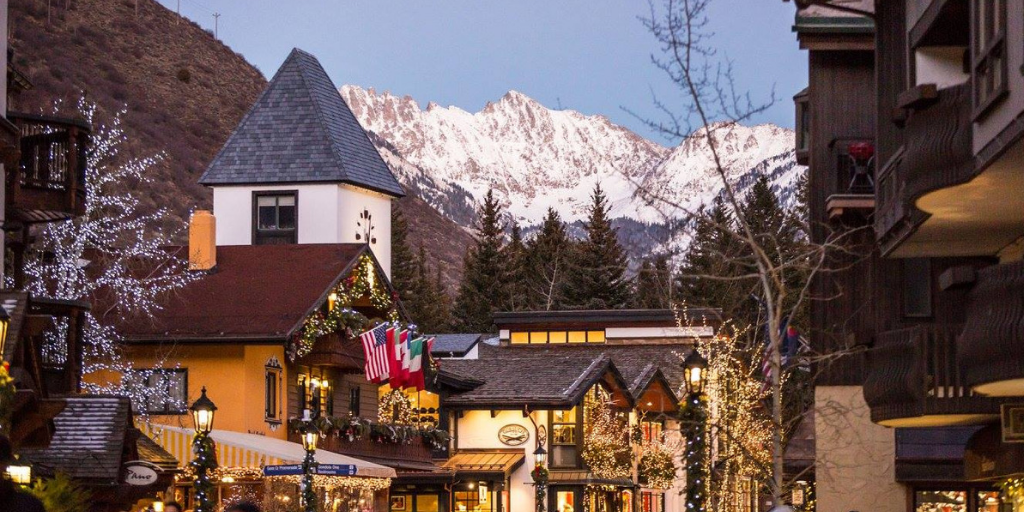 There is something very special about spending the holidays in a small town, surrounded by majestic snow-capped mountains. To my mind, Vail is the perfect place to be during the holidays.
While I adore Vail, there are many other amazing holiday destinations:
New York City – Rockefeller Center, Fifth Avenue window decorations, NYC dining, Central Park
Jackson Hole, Wyoming – Winter sports, mountains, holiday dining at White Buffalo, snowmobiling, dog sledding, sleigh rides
Chicago – German Christmas Market, the glowing Magnificent Mile, the city's giant tree
North Pole, Alaska – See the Santa Claus House, the charming town, and maybe even the Aurora Borealis, nature's own light display
Willamsburg, VA – Enjoy a historic Christmas the way they did during colonial times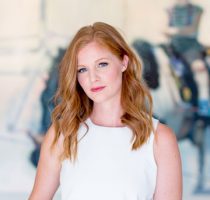 Jocelyn Tatum has been either publishing nonfiction work and/or teaching journalism at Tarrant County College for ten years. She began her career as a daily newspaper writer and general assignments reporter in 2008. A fifth-generation Fort Worth gal, she is always looking at the world around her with child-like wonder expressing what she sees best in the written word. Her passion is writing human-interest stories to give a voice to the voiceless, a face to the faceless. She has a boy who is the love of her life and best friend. Everything comes second to spending time with him. When she's not mothering and writing, she is up at 5 a.m. running, taking Jen Keita's spin classes, attending hot yoga, or riding horses.