In most issues of Madeworthy, Bright Ideas shines a spotlight on companies and businesses in our community who go above and beyond to make Fort Worth a better place!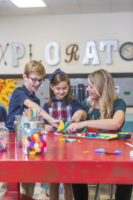 The All Saints' Exploratorium is a new collaborative, project-based learning center and design-thinking lab in the All Saints' Episcopal Lower School. The Exploratorium allows students to use their creativity and imaginations in a hands-on learning environment, leveraging technology as needed. Students engage in authentic problem solving and build meaningful skills like resiliency, cooperation, design-thinking and creativity. The vision for, and execution of, this space has been led by Ann-Marie McCollough, STEAM and Project-Based Learning Coordinator, but all lessons and activities are co-planned and co-taught with the classroom teacher to ensure content connectivity between learning spaces. To learn more please visit  www.aseschool.org/twm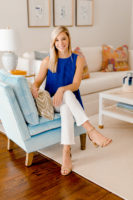 Chelsea Morgan – Chelsea Morgan Designs is a vibrant young interior design studio focused on residential interior design. Chelsea is a TCU graduate with a bachelor's degree in Interior Design.  As a designer, her goal is to work with her clients to create spaces that reflect the uniqueness of each client's family. 
"We strive to incorporate timeless designs and carefully considered suggestions that can evolve with our clients' families and inform their future design choices," says Chelsea. "At the same time, we hope to heighten their everyday life with playful yet sophisticated comfort that brings together excellence in form, function and beauty."  
Visit www.ChelseaMorganDesigns.com to schedule a consultation and to take a fun quiz to discover your true interior design style.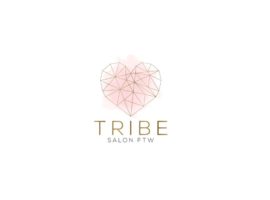 Tribe Salon – Tribe Salon touts itself as more than just your typical hair salon, and their reputation backs up the claim. Not only do the Tribe staff strive to make each guest (woman, man, or child) feel at home, they have a deep knowledge of their craft. From tape-in extensions, balayage color techniques, and Brazilian blow outs to skincare, permanent makeup, microblading, and lash extensions, Tribe really is a one-stop salon.  
Interestingly, there is no chief at Tribe Salon, just good people doing good work with a collaborative spirit that bursts through the physical walls of their unique salon into Fort Worth at large. Through advocacy of other local businesses and regular charitable giving to organizations like Cook children's heart center, Tribe members seek to elevate their peers and their community. For appointments call 817-585-1361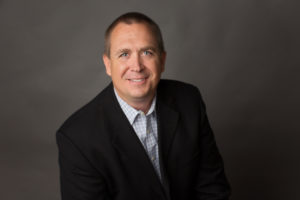 Orion Inspection – Orion Inspection Services inspects residential properties for individuals selling or buying a home.  Although they are located right here in Fort Worth, Orion will inspect properties in Tarrant, Parker, Johnson, and Hood counties.  Chris Clynch, owner of Orion Inspection Services, is a Professional Home Inspector, licensed by the Texas Real Estate Commission. Chris also has a unique combination of experience as an electrician and as a maintenance mechanic in operations and engineering. For each inspection, Chris provides a verbal summary report highlighting any findings and an electronic report with pictures detailing items identified as deficient during the inspection process. To schedule your inspection call Chris at 817-455-1237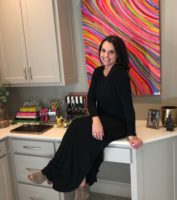 Volare – VOLARE, a Fort Worth-based, woman-owned branding company, helps businesses all over the United States connect with their customers by providing a dizzying array of affordable and timely marketing and promotional products. If VOLARE doesn't have it, it likely doesn't exist. Shawna Duckworth, owner of VOLARE, says "my mission is to help my clients create long-lasting, meaningful relationships with their clients." Along with their enormous catalog of products VOLARE also provides printing, packaging, fulfillment, warehousing, and e-commerce services and solutions for their happy clients. Visit www.VolareBranding.com for more information.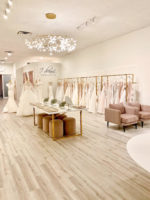 I Dream – Located in the heart of Fort Worth, near the TCU campus, I Dream is a new and singularly elegant bridal boutique offering wedding dresses from well-known designers such as Hayley Paige, Pronovias, Essence of Australia, Eddy K, and coming soon, the exclusive Zac Posen for White One by Pronovias line, along with jewelry and accessories from Haute Bride, Thomas Laine, Veil Trends, and La Gartier. 
Having grown up in Paris, owner Cecilia Chu brings her innate love of fashion and unique childhood influences together to create a bridal gown shopping experience Fort Worth bride used to have to drive an hour East to find. The perfect look for your special day is now right here in beautiful Fort Worth! 
2964 Park Hill Drive – 817-921-4000 
Elizabeth Laborde – Dr. Elizabeth Laborde, pediatric dentist, Baylor College of Dentistry graduate, and President Elect of the Fort Worth Dental Society, has opened a new pediatric dental practice in Clearfork. Dr. Laborde is passionate about her chosen field and is committed to making sure her patients feel empowered to take care of their dental health and wellness. Clearfork Pediatric Dentistry, right here in the heart of Fort Worth, sees children of all ages for all their dental care from routine check-ups and cleanings to more unique dental issues. Call Clearfork Pediatric Dentistry for more information or to schedule an appointment at 817-885-5020.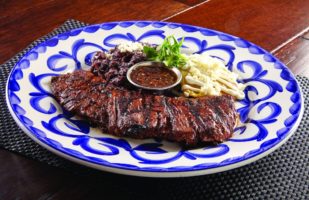 Meso Maya – Meso Maya offers a refreshingly different Mexican dining experience, serving up authentic and mouth-watering interior Mexican dishes such as Pozole Verde, Carne Asada, Chicharrons, Pollo Con Mole and Budin Azteca, which is like a delicious Mexican lasagna. Each dish is hand-prepared by Meso Maya kitchen staff, all of whom take real pride in their freshly made dishes. The Meso Maya specialties don't end with their amazing meals. Stick around for dessert and whatever you do, don't miss their Pastel de Moras—skillet-baked blueberry cake with Mexican vanilla ice cream and a blueberry drizzle. Clearly, this isn't the same old Tex-Mex.  
3050 S. Hulen Street – 682.316.8266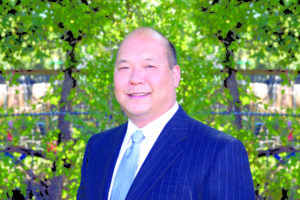 Dr. Peter Ku – Dr. Peter Ku has built his practice on always treating each patient as an individual and not just a set of teeth. The desire to establish a relationship with each patient, provide the highest standard of care, and to place patient care ahead of finances, has resulted in a well-deserved reputation as one of the top dentists in Fort Worth.  
For 30 years, Dr. Ku has served our community by participating in short-term missions, both locally and aboard, and serving on multiple boards such as the Salvation Army. He currently serves proudly as a trustee of the All Saints Episcopal School board where his children presently attend. You can reach Dr. Ku at 817-870-0556 or www.FortWorthTexasDentist.com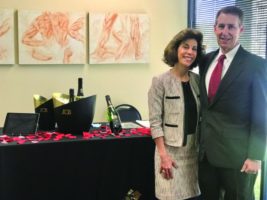 Healthspring – Susan K. Linder, M.D. is the founder of HealthSpringMD.  She has practiced medicine in Fort Worth for 25 years, is board-certified in Physical Medicine and Rehabilitation and subspecialty board-certified in Pain Medicine. After completing a fellowship in anti-aging and functional medicine, she has devoted the last 13 years to the Integrative Medicine approach. Although anti-aging is not always easy, by addressing aging holistically through functional medicine, weight loss, and detox programs, as well as gut restoration, bioidentical hormones, and more, Dr. Linder makes sure her patients are happy with their end results. It is, in effect, a holistic facelift! 
Dr. Linder offers free weekly educational seminars on various topics that are open to the public. Please see her website for more information. www.HealthSpringMD.com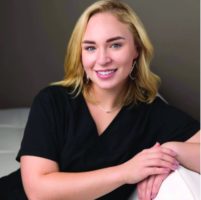 The Painted Brow – The Painted Brow offers eyebrow microblading, Ombre brows, lip blushing, teeth whitening, and piercing options. Owner Payton Clynch started The Painted Brow with her family by her side, giving her the support she needed so she could confidently bring the rest of us the "Best Brows in Texas". She is an internationally trained, highly experienced microblading and permanent makeup artist right here in Fort Worth. Ever the professional, Payton is always looking for more ways to grow and perfect her craft. Her goal is to bring all her clients a positive and professional experience. 
For more information and to book your appointment call (817) 243-9085 

Embark – One of the most important decisions in life is demanded from 17-year old high school students, who often admit they "have no idea" what college or career path to take. Mike Barber started Embark after experiencing the negative effects of being "mismatched" to a job for far too long. "Though I established a successful career, I was conflicted on the inside the whole way." 
A truly informed choice considers interests, values, personality, abilities, and skills. However, interests tend to change, and personality tests don't capture skills and abilities.  Using the Highlands Ability Battery, Embark measures natural abilities first and then integrates the other elements, because a path that honors one's unique "wiring" will be more enjoyable and likely to lead to career success and contentment.  Visit www.embarkdfw.com or call 817-889-3756 to speak with Mike Barber. 
If your company or business would like to be featured in Bright Ideas, please contact Victoria at victoria@madeworthymedia.com