Since opening its Fort Worth store over 20 years ago, Central Market hasn't just been a foodie's paradise, it's been a hub for community support. Winners of the annual Teacher of the Year program receive gifts. The annual Feast of Sharing serves more than 10,000 free meals to people in need every November. During the pandemic, this Texas mainstay stepped up even more to support local and all the people, businesses, and organizations that needed the help more than ever.  
Madeworthy: What has Central Market/H-E-B done to help Texans during the pandemic? 
Central Market: As a Texas company — born and raised — we have always put our communities in the forefront of everything we do. During this pandemic, it was extremely important to us to keep the essentials available to customers and to keep our stores, partners, and customers as safe as possible. From the very early days, we implemented additional health and safety precautions… increased capacity of our Curbside and Delivery services, and limited quantities of in-demand products so we could keep our supply chain strong... Our parent company, H-E-B, also made a significant donation of $1 million early on to aid in the research needed for the vaccine. In addition, we are also currently working with local communities to also offer vaccine sites.  
— Mabrie Jackson, Director of Public Affairs, Central Market/H-E-B 
Madeworthy: A lot of Texans have been cooking at home. What have you seen emerge over the past year? 
Central Market: We're continuing to see big trends in at–home meal preparation with customers leaning into more complex recipes, baking, and international cuisines. We've also seen significant growth in Asian, Indian, and Central American cuisine ingredient sales.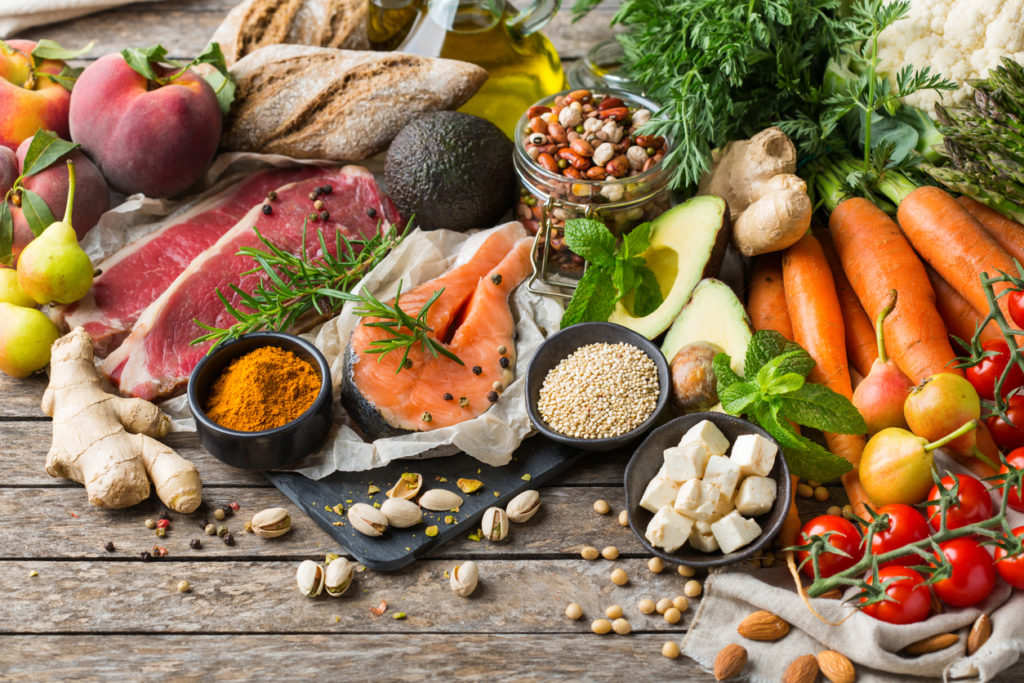 Another big trend that's continuing is eating as wellness: eating or cooking using spices, herbs, and fruits and vegetables that have a perceived health benefit, like turmeric, ginger, ginseng. 
 — David Leuthold, Director of Nonperishable Procurement, Central Market 
Madeworthy: What new food trends should Texans expect to see as we move into summer? 
Central Market: I think local will continue to grow in a big way. We're seeing increased interest in Texas products including charcuterie and now cheese. There are a growing cadre of Texas cheesemakers doing great things. Lighter eating will probably make a comeback as we exit the pandemic and everyone tries to shed those COVID pounds… We'll probably see a big resurgence in fresh fruit and casual, rustic fruit desserts like galettes and fruit salads. 
— Phil Meyers, Director of Food Service, Central Market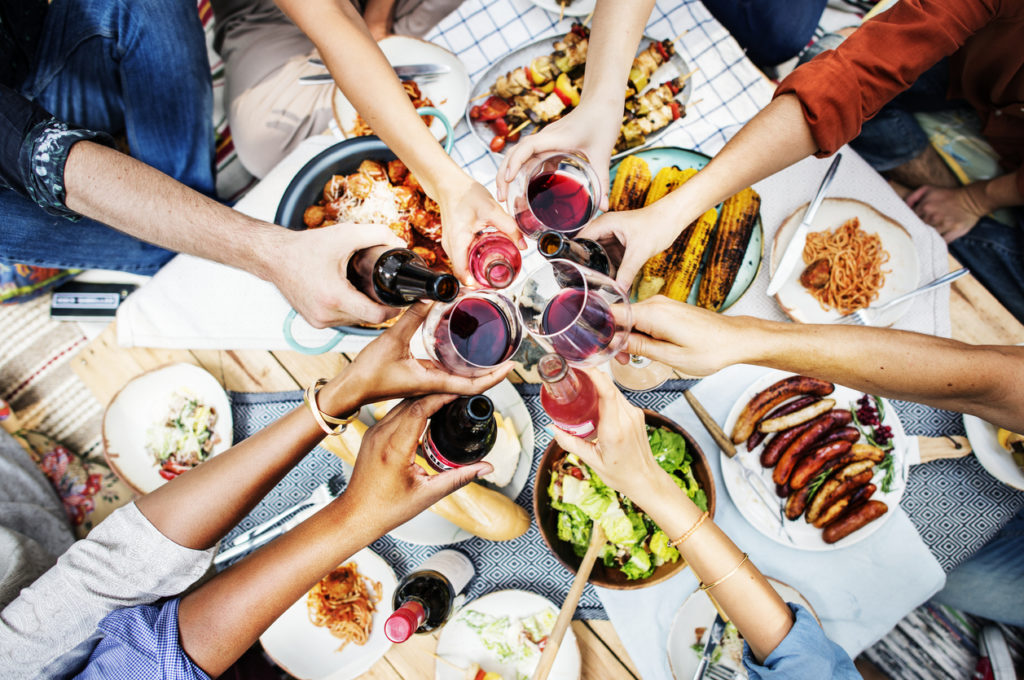 Madeworthy: What beers and wines should Texans be toasting to this summer? 
Central Market:  We're featuring this summer the best value in Sancerre around… Texans love Sancerre for… how well it pairs with an afternoon by the pool or dinner. From Texas, we'd recommend exploring wines from Reddy Vineyards… [that's] turning out some of the best wines made not only in Texas, but in the U.S. Its Brand Vitis is an easy-drinking Rhone style blend with soft tannins and juicy fruit notes of strawberry, cherries, and pomegranate. We have an entirely new line up of rosés coming from all over — rosés that really demonstrate a sense of place… Prosecco rosé is a perfect wine for this summer. When it comes to beer, we love the Martin House brewery in Fort Worth. It's got some of the most creative and unique beers made in Texas. Another trend we're seeing is in the lower alcohol and nonalcoholic beers and wines this year. We're excited to be launching the WellBeing Brewing Company's Liquid Rain IPA nonalcoholic beer. A portion of the proceeds will go to the Hope for the Day, a nonprofit movement empowering the conversation on proactive suicide prevention and mental health education. 
— Keith Janosik, CSW, Business Development Manager, Beer and Wine Central Market Division Office  
Madeworthy: What businesses or products have launched during the pandemic and been successful in stores? 
Central Market: Indulgent foods or deserts. That's items like Levain Cookies and Kate Weiser Chocolates. Hard seltzers and Ranch water (sparkling alcoholic seltzers) were also big hits.  
— David Leuthold, Director of Nonperishable Procurement, Central Market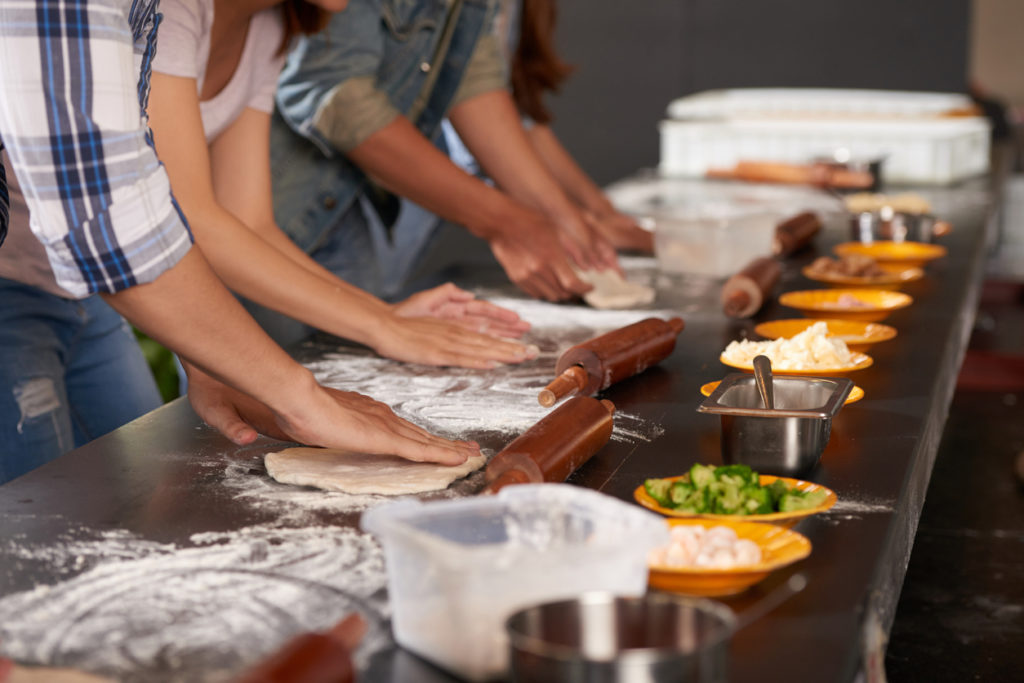 Madeworthy: Is Central Market currently hosting in-person Cooking School classes? 
Central Market: We're back to hosting in-person classes with limited numbers and extra safety precautions. In addition, we've hosted a series of virtual classes, which offers the Cooking School experience from home… This format has allowed us to partner with some notable regional and internationally acclaimed chefs including Gary Maclean, Marcus Samuelson, Tiffany Derry, and Chris Williams.  
— Karen Cassady, Manager of Central Market Cooking Schools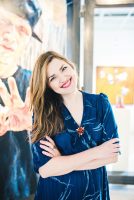 For more than a decade, Sarah Angle has worked as a Texas-based writer. She began her career as a daily newspaper reporter and photographer, and now splits her time between journalism and marketing communications. Currently, she teaches in the School of Strategic Communication at TCU. Sarah lives in Fort Worth with her darling daughter and a house full of books and mid-century modern décor.