In each issue of Madeworthy, we shine a spotlight on local businesses and groups who make Fort Worth a little brighter in our "Bright Ideas" sponsored features. Here are our Bright Ideas for March and April:
Kim Burnstad, KBB Photography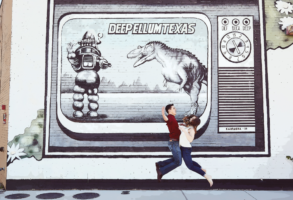 With a background in newspaper, magazine, and catalog photography, Kim Burnstad has a wealth of experience at her fingertips. Burnstad says the most important things in her life are family, fun and photography. Therefore, she has shifter her focus (pun intended) to photographing weddings, families and small businesses. She feels that quality prints always feel better than screenshots on a phone of laptop, and great photographs become family heirlooms. KBB Photography is running a special for brides who book in 2019. They will receive a free engagement shoot as well as a free in person consultation. www.instagram.com/kbbphoto/ (512)569-4181
FIT4MOM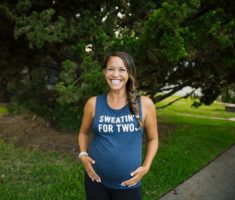 As a company, FIT4MOM stands for Strength in Motherhood™. By providing all moms with the support, community and self-care they need during pregnancy, postpartum and throughout every stage of their motherhood journey. We believe these moms will raise healthy, strong families. The engaging Stroller Strides and Stroller Barre programs, for example, utilize your baby's stroller with your baby in it. The FIT4MOM fitness and wellness programs help moms regain strength in body, mind, and spirit. So, whether you're pregnant with your first or an empty nester, there's a place for you in the FIT4MOM Fort Worth Village. https://fortworth.fit4mom.com/   Email beccagraham@fit4mom.com
CASA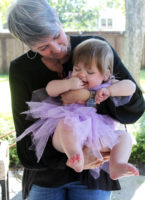 Volunteer Jenifer Halvey when working with foster children asks, "what is the best solution for these children, and how do we get there?" Recently Jenifer helped a severely abused child, 5-month-old Chloe, find stability while in foster care. Jenifer was the catalyst in connecting the child's family to community support, and now Chloe is safely healing in a permanent home with her siblings. CASA (Court Appointed Special Advocates) of Tarrant County advocates for abused and neglected children in our community. To learn how you can change the trajectory of a vulnerable child's life, visit www.speakupforachild.org or call (817) 877-5891.
Gathering Hope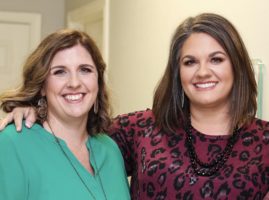 Gathering Hope, a non-profit ministry is celebrating its first full year of serving mothers who have survived miscarriage and infant loss. Co-founders Peyton Lauderdale and Carol Vantine have seen how community makes a difference in the lives of women who feel silenced, lonely or disconnected after their loss. Being a catalyst for healing is at the heart of what Gathering Hope aims to do for the mothers they serve. At their annual gathering in October women are both encouraged and given the opportunity to share their story with others who have walked the same path. At quarterly socials women can deepen new relationships in a relaxed setting and connect with resources they need to support their grieving process. www.gatheringhope.net
The Organized Nest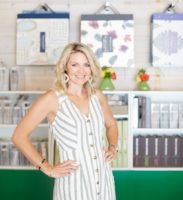 Providing their clients with clutter-free closets, cabinets, garages and work spaces since 2011, The Organized Nest is Fort Worth's leading organizational service. Comprised of a team of experts, The Organized Nest will come to your home or office and establish an easy-to-use system that fits your lifestyle and needs. They understand how important it is for spaces to be efficient, as well as aesthetically pleasing. Because they work within your budget, no project is too small or too large. Going above and beyond their service role, The Organized Nest also provides the tools and the insight to maintain this organized existence for years to come. www.OrganizedNest.com
Lettuce Cook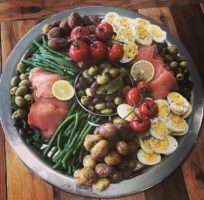 Where do you turn when you need a great meal but you really don't want to go to the grocery store? The same place you turn when you need a great meal but really don't want to cook. Lettuce Cook's chef-prepared meals provide you with a delicious meal using excellent ingredients and simple preparation instructions. It's perfect when you know you need something to prepare tomorrow night. If, however, you need something tonight, their Gourmet-On-The-Go offerings are what you want. A perfectly prepared delicious meal, hot and ready to serve as soon as you get home.  They also have a dine in menu as well as full service catering! www.LettuceCookGourmet.com
Do you have your own business or group? Would you like to be featured in Madeworthy's Bright Ideas? Contact Victoria at victoria@madeworthymedia.com to find out more!