North Texas
Let There Be Light! Our Top Five List of the Best Lights in DFW
Every year I look forward to taking my boys to look at Christmas lights.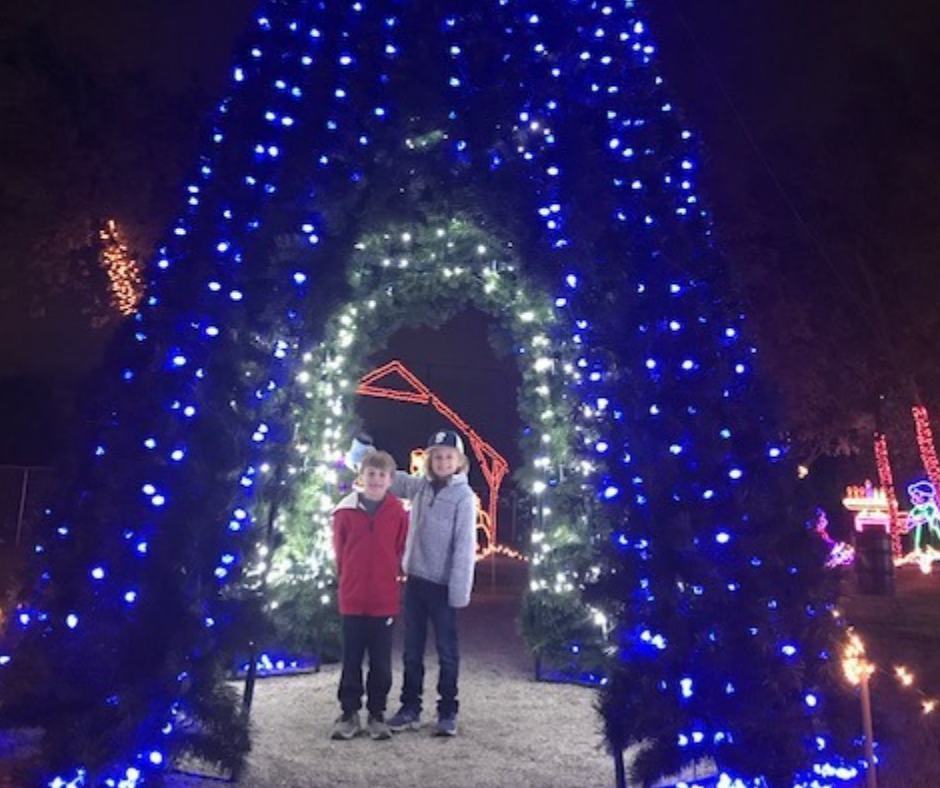 Some years, it is as simple as a quick drive around the nearby neighborhoods after homework and dinner are done, and in others, it is as elaborate as renting a party bus and heading out with all of our family and friends, loaded down with hot chocolate and cookies to feed their sugar cravings. No matter how you do it, you know you can't skip out on looking at Christmas lights this year. It was difficult to narrow down to just 5, but here are my 5 favorites this year.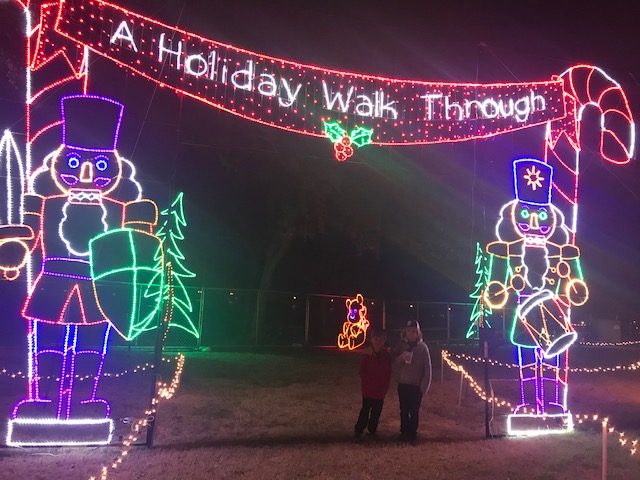 #1 – Prairie Lights – The day after Thanksgiving, the boys and I drove out to Grand Prairie to check it out. I must say, it didn't disappoint. Not only are the lights spectacular, but the holiday village is super cute; there is an adorable merry-go-round, funnel cakes, hot chocolate, and just about any festive treat you can think of.  There are tons of fun photo ops in the walk thru lights, and your kids are sure to love the giant walk thru light tunnel and huge lit Christmas tree. Santa is available for pictures, and they have a really unique and fun theater featuring an original show that you won't want to miss. Open 7 days a week from 6pm-9pm Monday – Thursday and 6pm-10pm Fridays and Saturdays.  https://prairielights.org/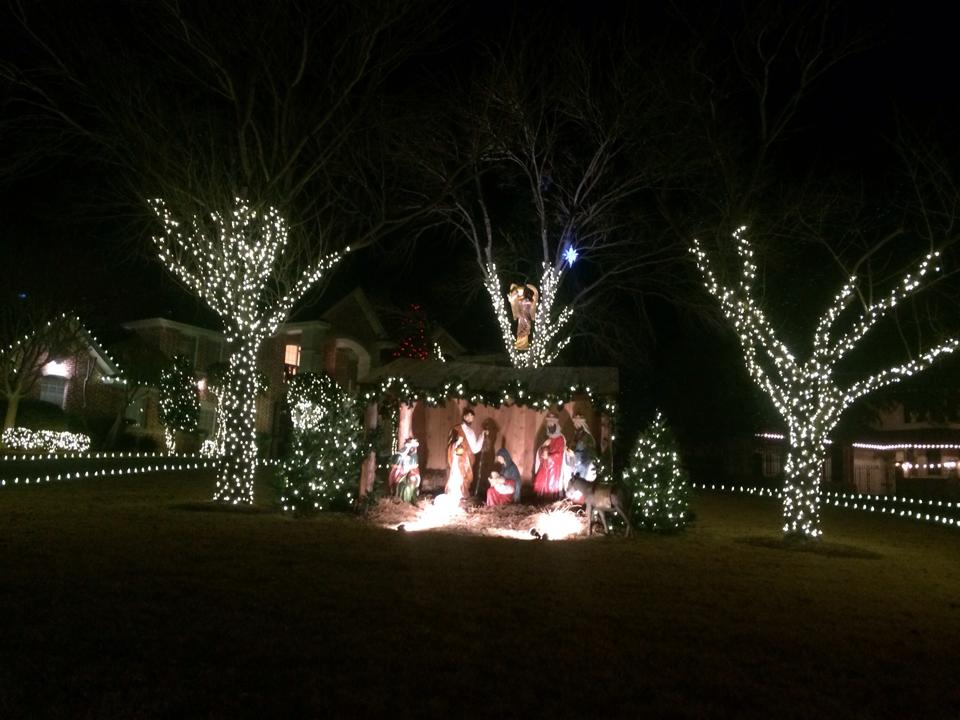 #2 – Interlochen – This adorable neighborhood in northwest Arlington hosts one of the best Christmas light displays in North Texas. There are over 200 homes who participate along the two mile route. This free display draws tens of thousands of visitors every year. Come prepared for crowds but the traffic flows and this magical experience is worth the wait in my opinion. Interlochen will open on December 14th and run through Christmas from 7pm -11pm.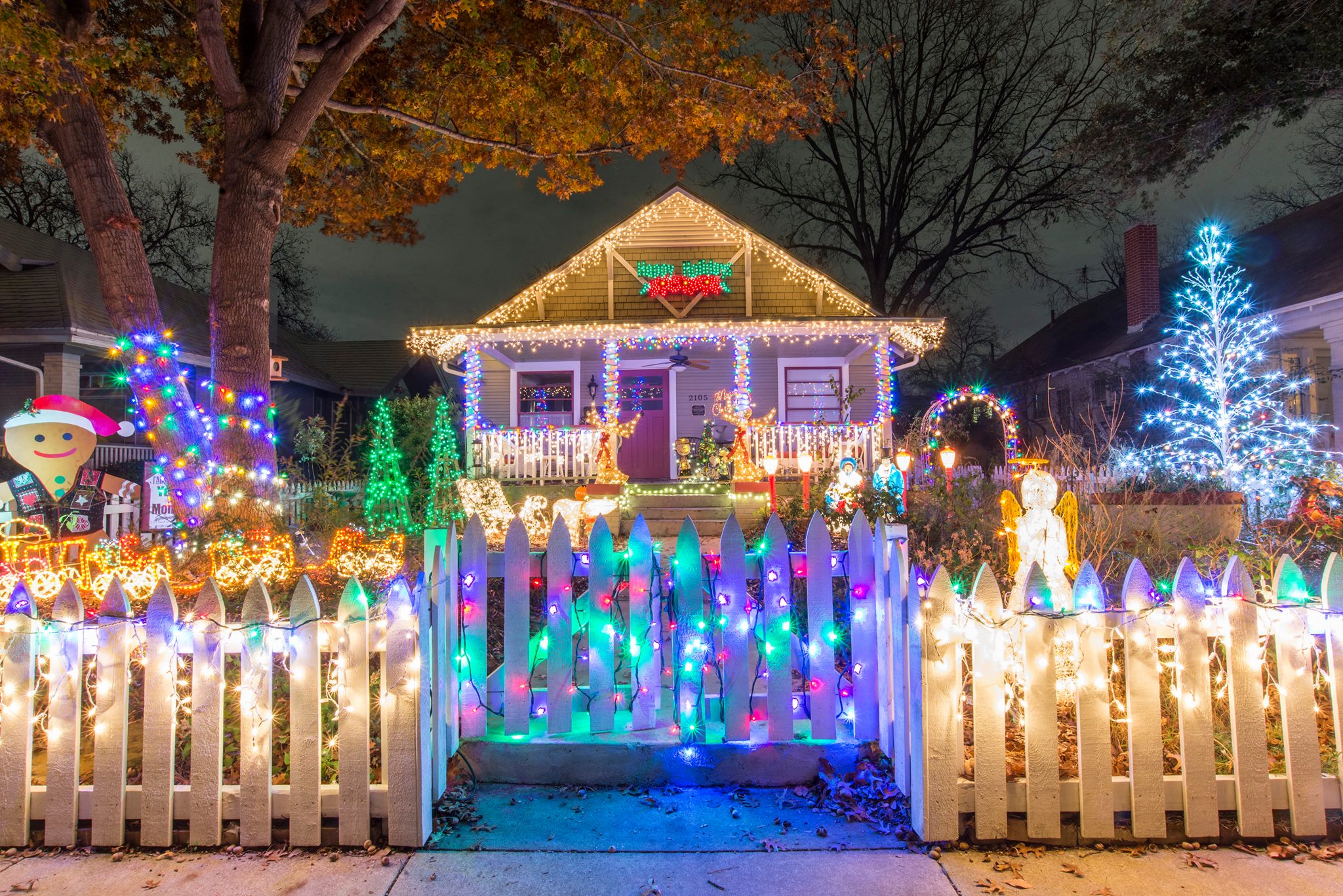 #3 Fairmount Festivus – On December 18th from 5:30-8:00pm, Fairmount will be hosting an event with buses to drive you all over the neighborhood. There is a stop at Santa's Village that includes cookies and crafts for the kids. You can take pictures with Santa and Mrs. Claus too. The bus will pick up at The Space on Magnolia across from Kent and Co. http://historicfairmount.com/index.php/festivus/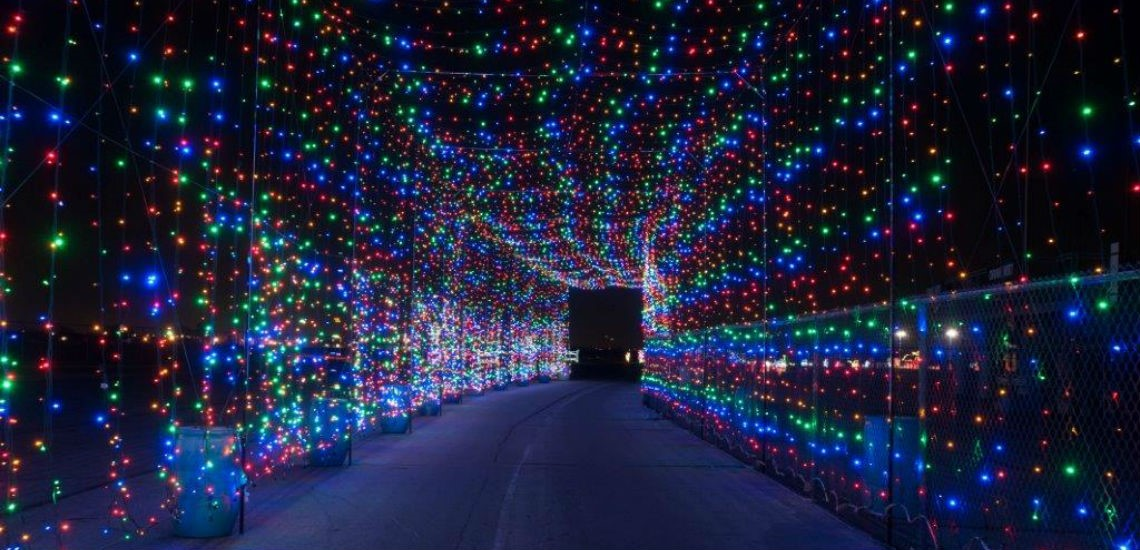 #4 The Gift of Lights at Texas Motor Speedway – Head North on 35 to go check out the Gift of Lights at Texas Motor Speedway. Here, you drive thru the speedway to see all the lights they have set up, including a really fun light tunnel that my boys always love. They have Santa's village set up at the end where you can get out of the car to shop, have pictures taken with the big guy and get some yummy treats. Open 6pm-10pm,7 days a week from now until December 30th. https://www.tmsgiftoflights.com/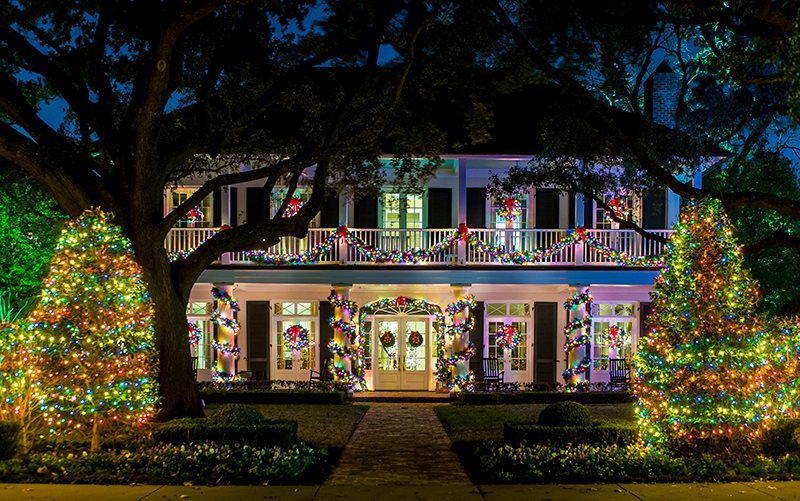 #5 – Carriage ride through Highland Park over in Dallas. Grab some blankets, hats, and gloves, pack your family's favorite treats and hot chocolate, and take the family on a horse drawn carriage ride through Highland Park. This is sure to be a memorable experience that may just become one of your favorite new holiday traditions. There are multiple companies you can book through.
Merry Christmas and happy light hunting!!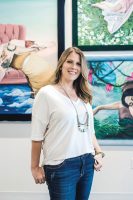 Angela Weaver is a native Texan, raised in Keller, but she got to Fort Worth as soon as she could. At 17, she joined the Marine Corps and served four years active duty. After her military service ended, she went to work for a hedge fund and then a whiskey distillery, both in Fort Worth. Her most important role started in 2009 when she became a mom. She lives with her husband and two boys in Fort Worth and spends as much time as possible on fun adventures with her kids. She loves to spend her time with her boys outdoors getting the full Boy Mom experience, even if that means being covered in dirt, catching fish, or shooting BB guns. She loves the sense of community she has found in Fort Worth and wants to share that with our readers.