My family and I recently had a chance to check out the newly opened Texas Live! in Arlington.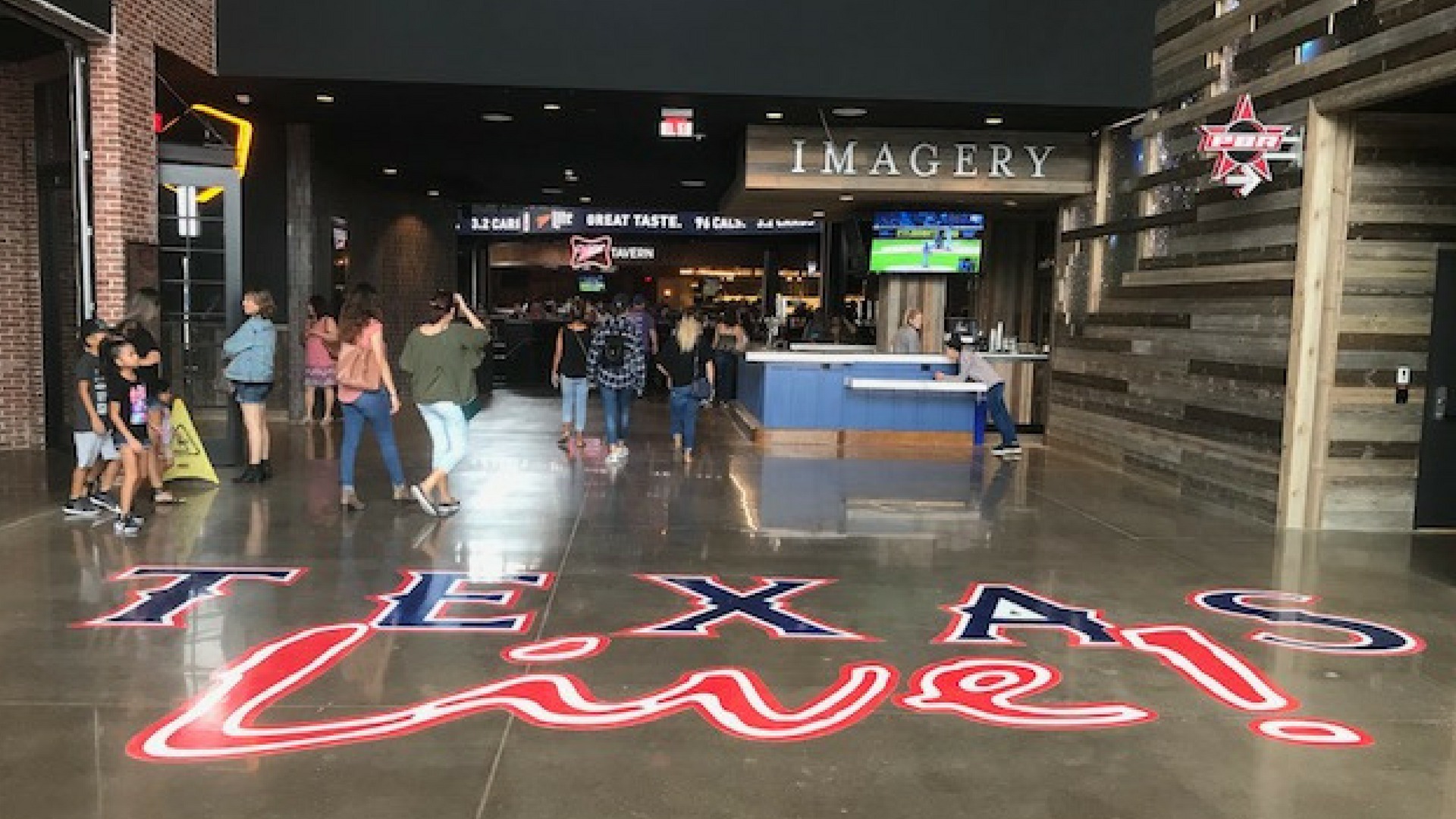 They officially opened with a bang on Thursday, August 9, with a Toadies concert, followed by 1100 Springs and Kip Moore shows on Friday, August 10, and Saturday, August 11. Sunday, August 12, they hosted a family fun day complete with superheroes, all the princesses, face painting, bounce houses, petting zoo, music, cotton candy, popcorn, balloon artists, and tons more.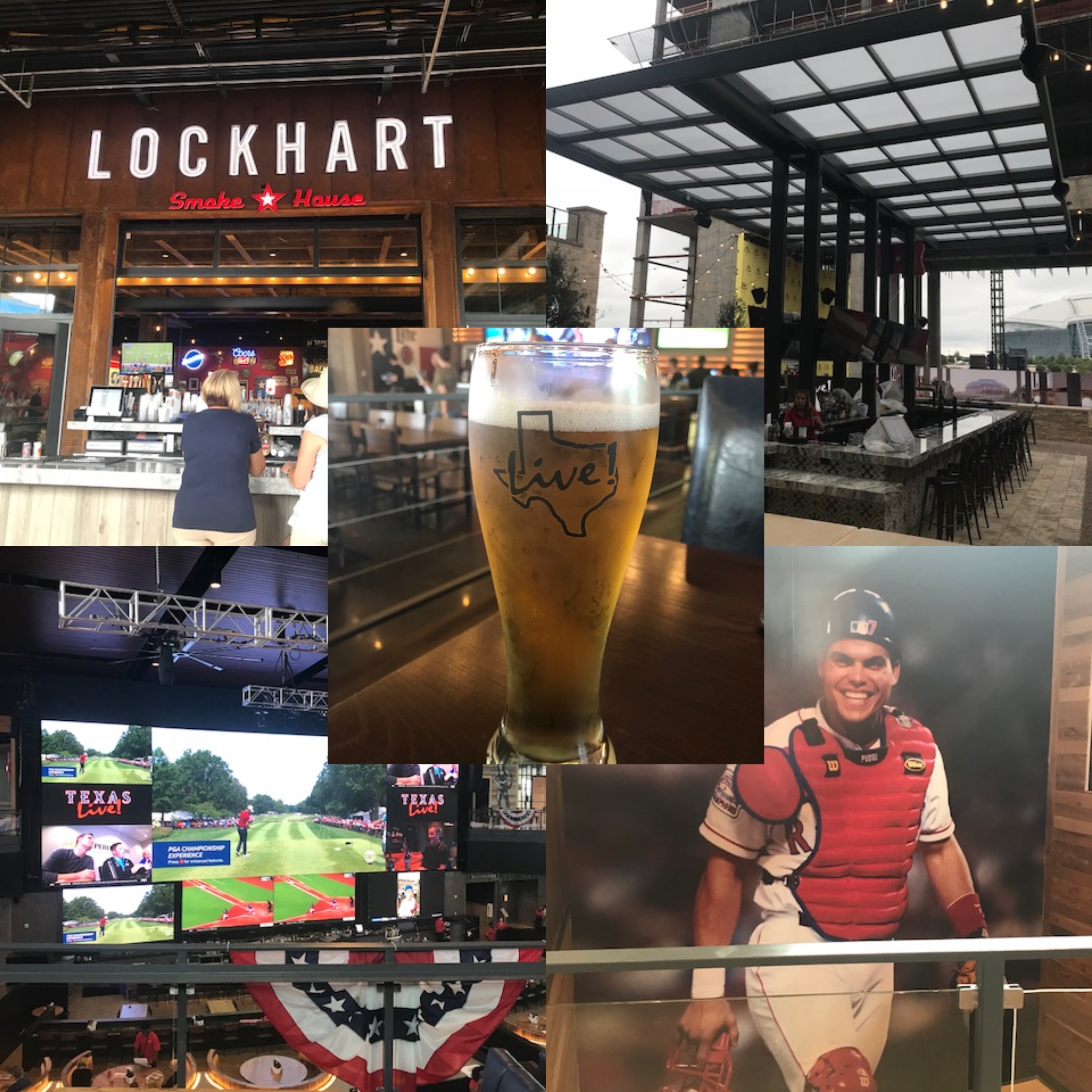 This place is just what Arlington was missing and needs! I am so excited to have this place for pre- and post-gaming. The venue is easily accessible from both the existing Rangers stadium and Cowboys stadium and is perfect for dinner before a game or drinks afterwards. Texas Live! has not skimped on any details here and offer so many delicious and exciting restaurant concepts new to the area. There are restaurant options for everyone, including Lockhart BBQ, Pudge's Pizza, Guy Fieri's Taco Stand, a beautiful beer garden overlooking ATT Stadium, and Troy's, a restaurant owned by Troy Aikman featuring burgers, beer and cocktails. There is an amazing sports bar, Sports and Social, featuring skeeball, foosball, beer pong, ping pong, a golf simulator, hoops, and more. Y'all, I could hardly drag my boys out of this place, and when I finally did, we had to come back again before we left for another round at the crazy fun hockey game. We ate at Troys and loved our burgers. The spinach artichoke dip was just as good as my blackberry ginger margarita!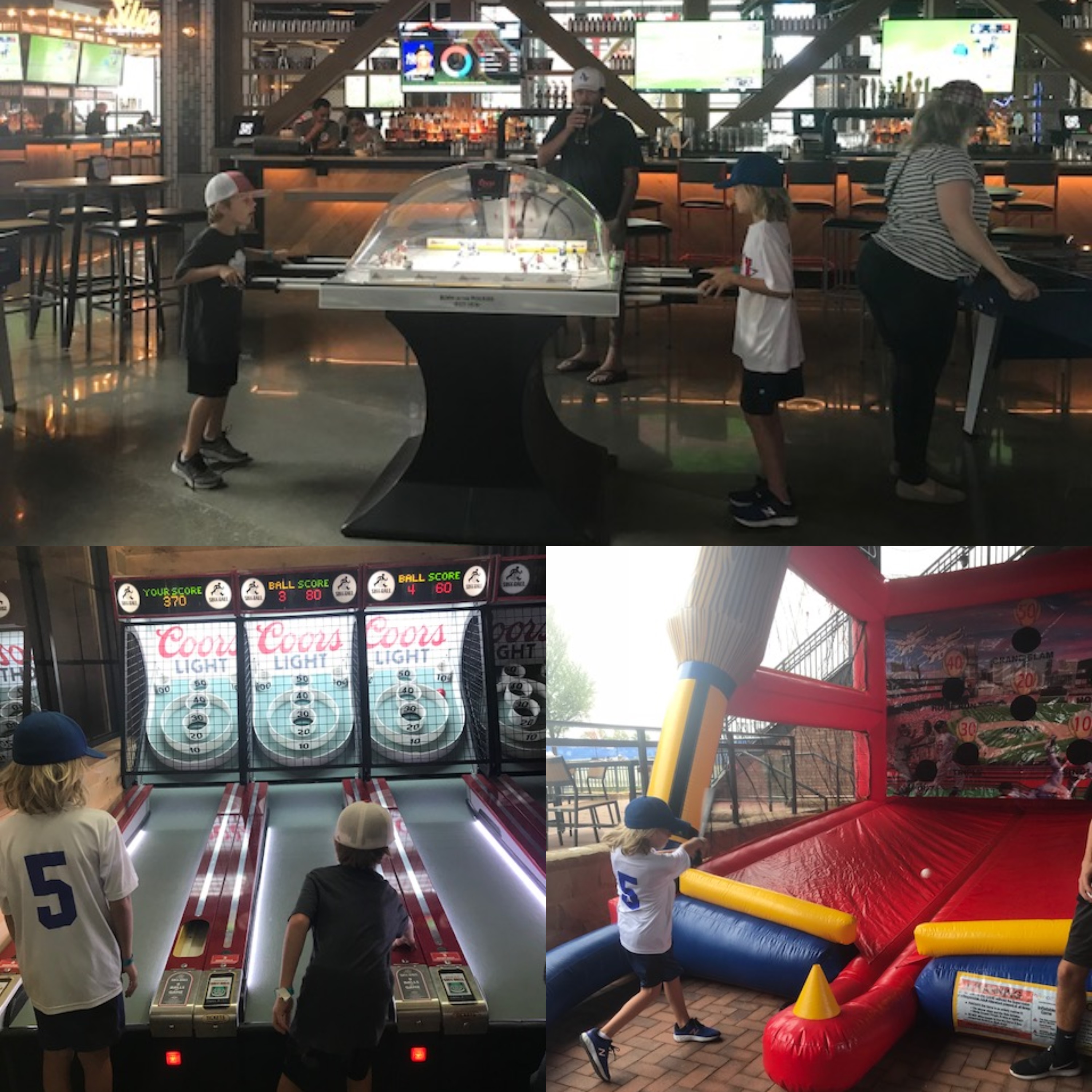 The atrium features multiple massive television screens airing any sporting event imaginable. This is such a fun place to come for any sporting event. Even if you don't have tickets to the game, you'll feel like you are there. There is an after hours club called PBR, sponsored by (can you guess?) PBR, complete with two yet-to-be named mechanical bulls. Follow Texas Live! social media for the upcoming naming contest! Also, there is a VIP Lounge sponsored by Choctaw Casinos that can be rented out for special events. With a huge outdoor stage that can host up to 3500 guests, expect to see tons of fun concerts popping up on their calendar. Texas Live! is not only open on game days but is now open to the public seven days a week, and it is the perfect place to come for dinner or just to watch a game. Parking on non-game days is free, and you can park in any of the Rangers lots and just walk across the street to Texas Live! Make sure to follow them on social media to stay in the know on all the amazing events coming up.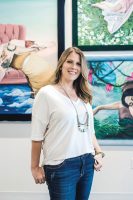 Angela Weaver is a native Texan, raised in Keller, but she got to Fort Worth as soon as she could. At 17, she joined the Marine Corps and served four years active duty. After her military service ended, she went to work for a hedge fund and then a whiskey distillery, both in Fort Worth. Her most important role started in 2009 when she became a mom. She lives with her husband and two boys in Fort Worth and spends as much time as possible on fun adventures with her kids. She loves to spend her time with her boys outdoors getting the full Boy Mom experience, even if that means being covered in dirt, catching fish, or shooting BB guns. She loves the sense of community she has found in Fort Worth and can't wait share that with our readers.