Recipes
Hail! Hail! The Tang's All Here!
I love winter. I love the cold weather (okay, so it seems we're missing that this year). I love the fog and drizzle. And I love citrus fruits!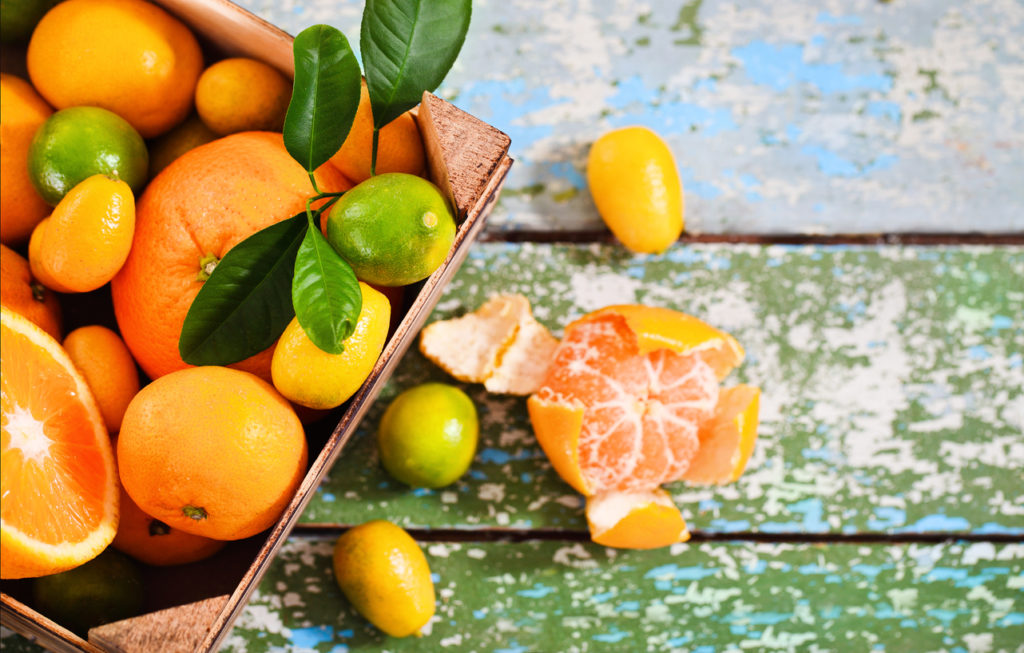 Winter is citrus season, and Central Market is celebrating with Citrus Fest! From now through January 28, Central Market's departments are awash with citrus. Citrus beer? Sure! Citrus desserts? You bet! Citrus marinades and side dishes and vinegars and cookies and breads and soaps and breads and rotisserie chicken and lotions and… They have more citrus items than you can list! Not to mention over FIFTY varieties of citrus fruits. That's a lot of Vitamin C!
I've come up with a couple of recipes that feature the amazing fruits. I hope you enjoy them as much as my family does!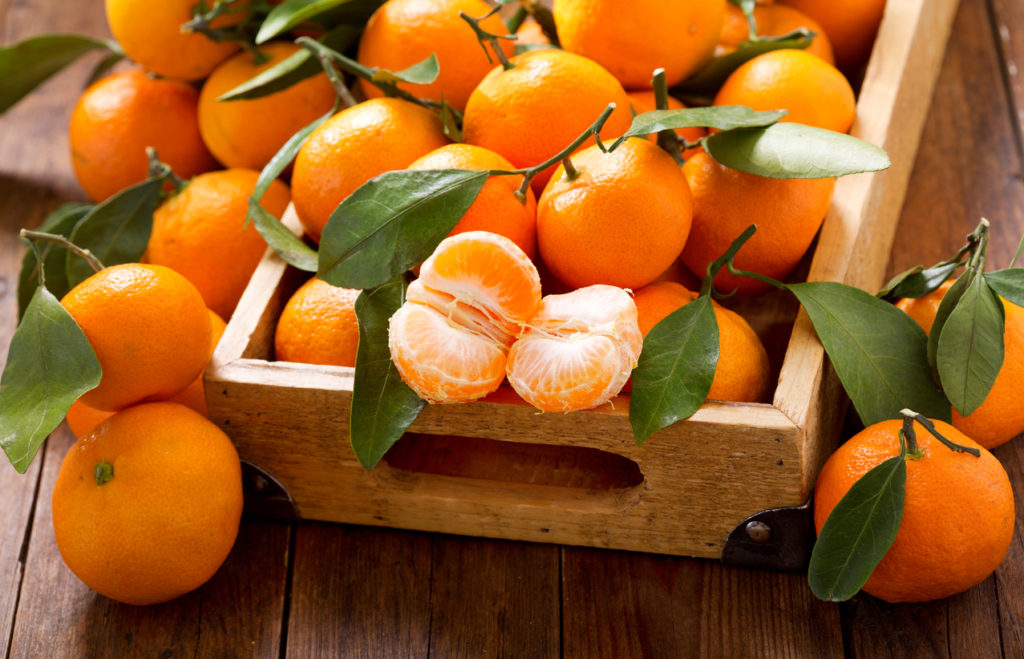 Mandarin Chipotle Glaze
Mandarins, also called mandarin oranges, are one of the original citrus cultivars. (Most of the citrus we use these days are hybrids of three original cultivars.) They are small, easy to peel, and most are seedless, which makes them perfect for this sweet and spicy glaze. Use it on pork, chicken, or seafood!
Ingredients
8 mandarins, peeled and separated into segments
2 canned chipotles in adobo sauce
¼ cup brown sugar
1 shallot, peeled and roughly chopped
½ bunch cilantro
1 teaspoon kosher salt
Freshly ground pepper
¼ cup extra-virgin olive oil
Directions
Combine all ingredients except olive oil in a blender and puree until smooth. With the blender running, slowly add the extra-virgin olive oil. This can be used on all sorts of grilled and roasted foods – salmon, tuna, shrimp, scallops, lobster, pork, or chicken. If you are grilling, use like barbecue sauce and apply in the last few minutes of grilling, as the sugars will burn. If you are roasting, you can brush it on before the food goes in the oven! This will keep in an airtight container in the fridge for about a week.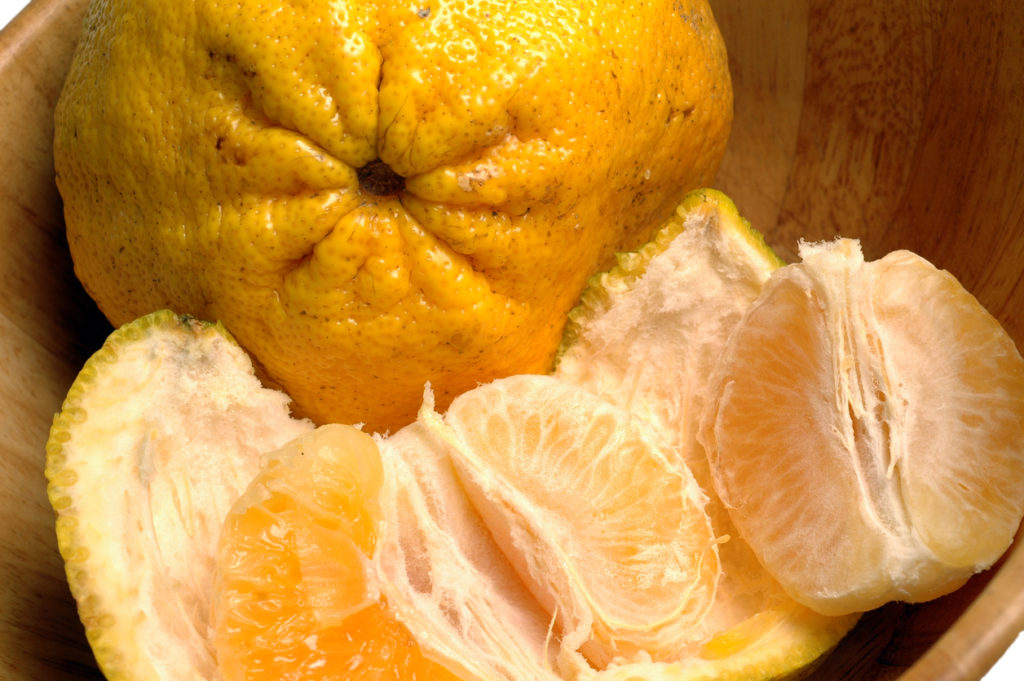 Unique Fruit and Crab Salad
Unique fruit, also called Ugli or Uniq fruit, is a Jamaican tangelo. These are natural hybrids of an orange and a grapefruit, and while they look, well, ugly, they're great! Easy to peel, they have a sweet sourness which is utterly addictive. This is a take on a classic crab ravigote, changed in honor of Citrus Fest and is perfect as a luncheon salad.
Ingredients
¼ cup lime juice (you can get freshly pressed lime juice in Central Market's produce department)
2 tablespoons Dijon mustard
1 shallot, peeled and minced
Kosher salt and freshly ground pepper to taste
½ cup extra-virgin olive oil
2 pounds lump crab, gently picked over for shell
2 unique fruit, peeled, separated into segments, and segments roughly chopped
Arugula
Pickled asparagus spears as garnish
Directions
Combine the lime juice, Dijon mustard, shallot, and salt and pepper in a bowl and whisk together. While whisking hard, slowly drizzle in the olive oil to create a thickened sauce. Gently toss the crab into the sauce. You can make this up to this point a couple of hours ahead and chill. Before serving, gently toss in the unique fruit pieces. To serve, line four plates with arugula, gently mound the crab and unique fruit onto the arugula, and garnish with pickled asparagus spears. This sauce is great with other seafood and with grilled chicken and pork.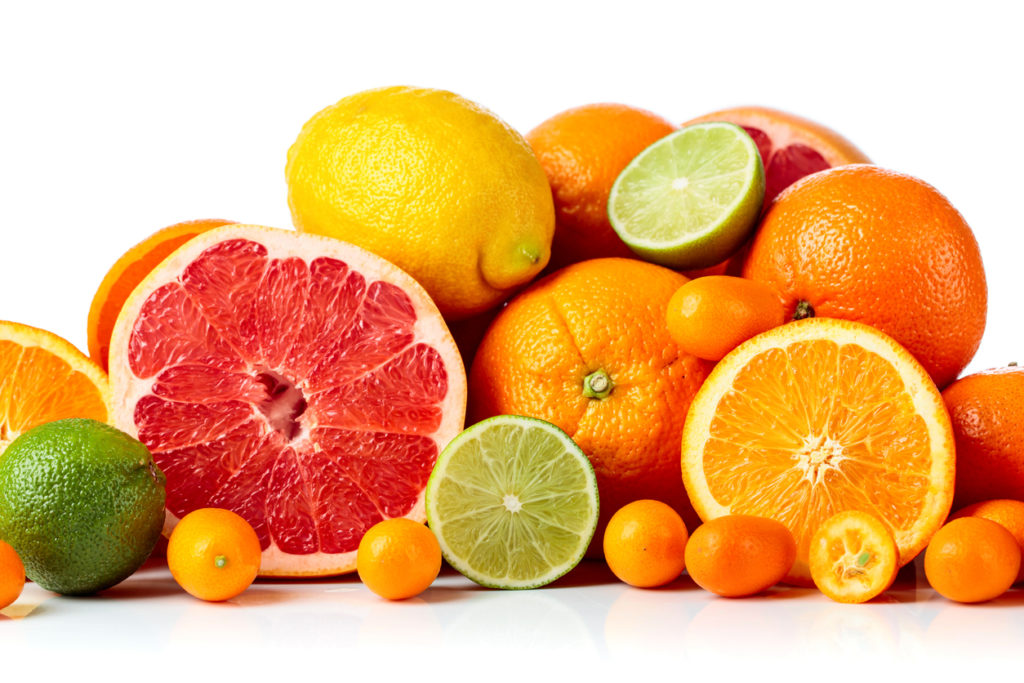 I was going to come up with a citrus dessert until I walked through Central Market's bakery. Oh. My. Gosh. I'm not a baker, but the bakers at Central Market have gone above and beyond to make some amazing citrus desserts. Lemon curd parfait, margarita pound cake, lemon and blueberry tarts, cranberry orange cookies, Key lime cheesecake cupcakes, and lime and coconut cookies are just a few of the amazing citrus desserts waiting for you.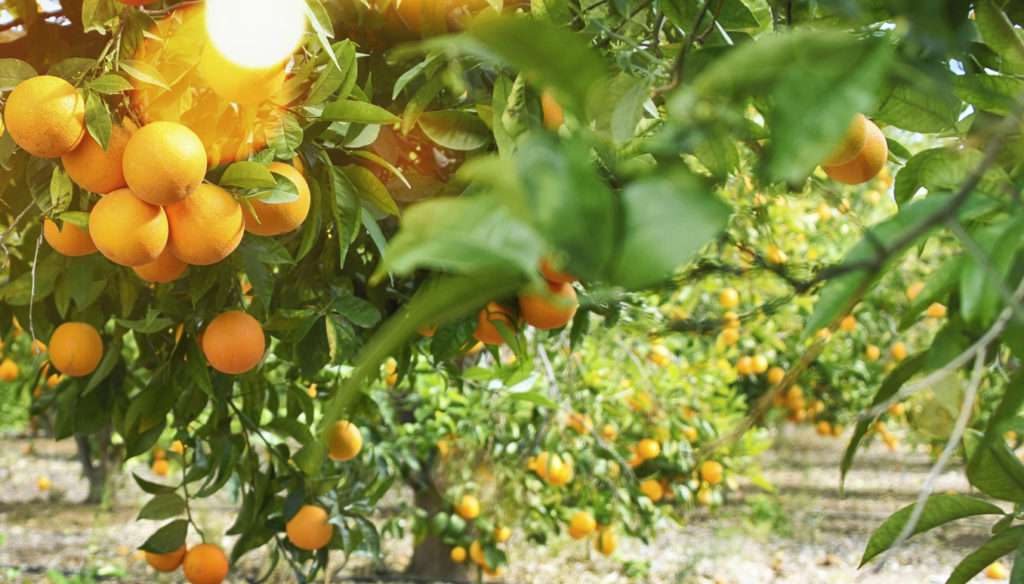 If you need a dose of Vitamin C and a shot of sunshine, go to Central Market. You'll feel better immediately!