Recipes
Love Bites: Central Market's Chocolate Fest
I must admit that I've never been big on Valentine's Day. It's too much pressure. However…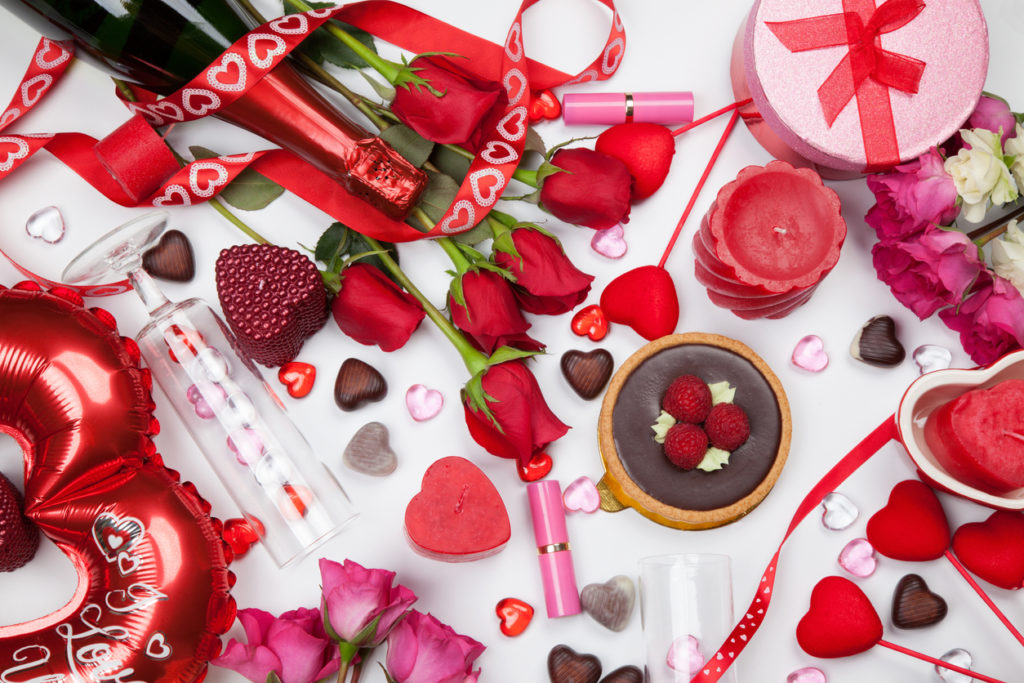 Central Market is celebrating their Chocolate Fest through Valentine's Day. And I'm a lover of all things chocolate. Chocolate for breakfast? Yes, please! Lunch? Of course! Dinner? Why, thank you! Just give me chocolate, and I'm a happy lady.
In honor of Chocolate Fest, I came up with a couple of recipes using chocolate for you to try. I hope you enjoy them as much as we did!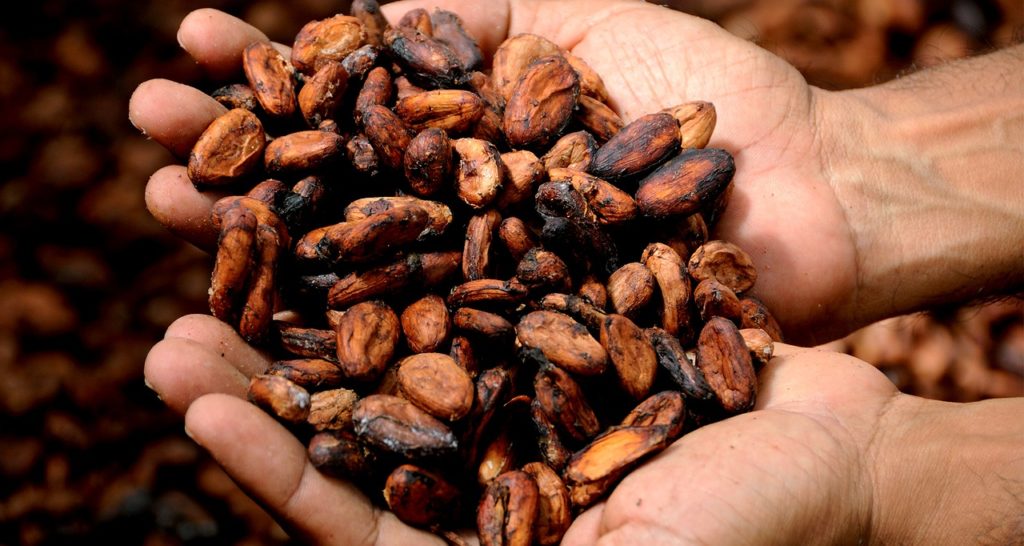 Shrimp with Romesco Sauce with Cocoa Nibs
I saw a recipe for this several years ago and wished I had kept it. This last weekend, I messed around in the kitchen and came up with something that I think works well. Cocoa nibs are husked and roasted cocoa beans that have been broken into pieces. They have a deep and faintly bitter flavor that works wonderfully with the romesco sauce!
Ingredients
6 to 8 large shrimp per person, peeled and deveined
½ cup raw almonds
1 red bell pepper
2 Roma tomatoes, seeded and roughly chopped
¼ cup cocoa nibs, available at Central Market
4 garlic cloves, peeled and crushed (divided use)
2 teaspoons sherry vinegar (you can substitute cider or red wine vinegar)
1 lemon, zest and juice
½ teaspoon crushed red pepper flakes
1 teaspoon smoked sweet paprika
Salt and freshly ground pepper
½ cup extra-virgin olive oil (divided use)
Directions
Combine half of the lemon juice, half of the lemon zest, 2 cloves garlic, a pinch of salt, some freshly ground pepper, and ¼ cup olive oil in a bowl or zippered plastic bag. Add in the shrimp and toss to coat. Let marinate while you make the romesco sauce.
To make the romesco sauce, char the red bell pepper on all sides, either over gas flame or under the broiler. Put the pepper either in a paper bag and close or put it in a bowl and cover with a clean towel and allow to sit for about 10 minutes. While the pepper is sitting, toast the almonds in a dry skillet over medium-high heat until you can smell them. Make sure to keep them moving so they don't burn.
Peel and seed the pepper but please don't rinse it off! In a food processor, combine the almonds, bell pepper, tomato, 2 garlic cloves, vinegar, remaining lemon juice and zest, smoked paprika, crushed red pepper flakes, and salt and pepper and puree until a paste is formed. With the motor running, drizzle in the remaining olive oil. Scrape the romesco into a bowl and taste for seasonings.
You can either grill the shrimp over medium-high heat or sauté in a large sauté pan over medium-high heat. Don't overcook – no one likes rubbery shrimp! Serve the shrimp with the romesco sauce for dipping, a lovely green salad with a simple vinaigrette, and lots of crusty bread to sop up the sauce! This makes enough for 4 to 6 people.
Slow Cooker Cocoa and Chile Pulled Pork
This is sort of my take on cochinita pibil from the Yucatan. Or maybe not. All I know is that it's great in tacos or on toasted hamburger buns!
Ingredients
1 2 ½ to 3 pound pork shoulder
Juice of 3 oranges
Juice of 3 limes
1 large yellow or white onion, thinly sliced
4 to 8 garlic cloves, smashed and peeled
2 tablespoons unsweetened cocoa powder
2 tablespoons chile powder (I usually use 1 tablespoon chipotle powder and 1 tablespoon ancho chile powder)
2 tablespoons Mexican oregano
Salt and freshly ground pepper
Tortillas
Cilantro
Pico de gallo
Pickled red onions
Sour cream or crema
Crumbled panela or queso fresco
Sliced avocado
Lime wedges
Directions
Put the pork shoulder, orange and lime juices, onion, garlic, cocoa powder, chile powder, Mexican oregano, salt and pepper into your slow cooker. (I use a 6-quart cooker for this.) Cook for 4 to 5 hours on High or 7 to 8 hours on low. When done, use two forks and shred. Serve with warmed tortillas and allow everyone to make their own tacos! This will serve 4 to 6.
Because I'm really not a dessert person, I allow myself to indulge in the dark chocolate bars that Central Market has in the grocery department. For those with a sweet tooth, the bakery department is full of gorgeous desserts. Even I think the chocolate truffle cheesecake looks amazing!
Remember, chocolate is full of antioxidants, so go get some health food for Valentine's!