Deck the halls with boughs of holly, falalalala lalalala! 'Tis the season to… scramble about trying to figure out what to make for holiday feasts?
You're right. It doesn't scan well.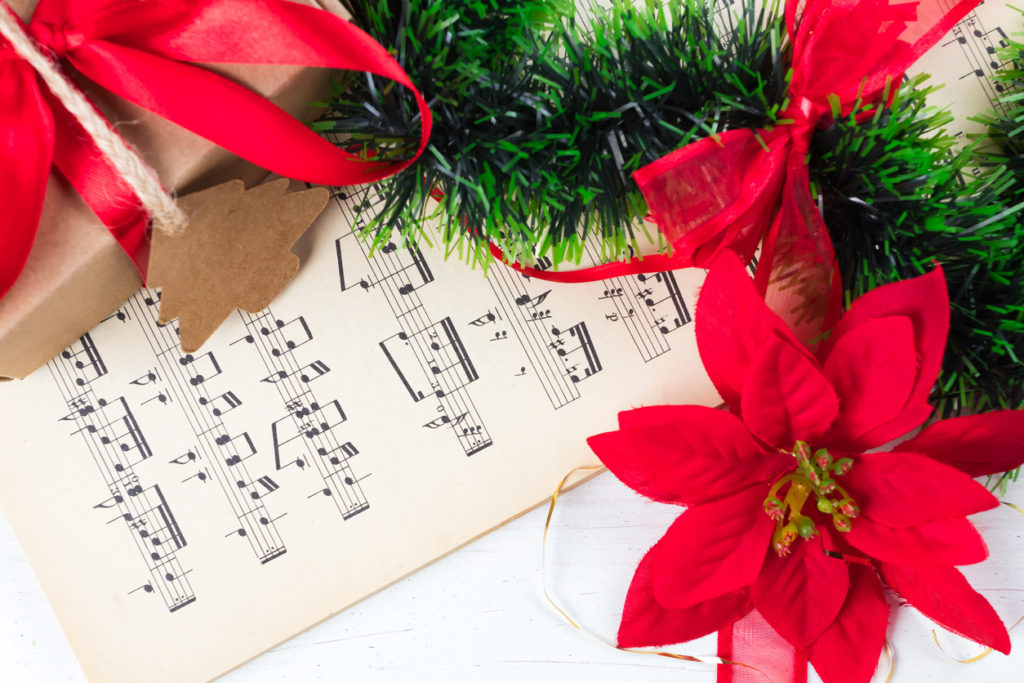 While I will never become the next holiday songwriting sensation, I, along with Central Market, can help with the holiday feasting! Central Market stands ready to help with everything holiday, from the food to the drinks, from the flowers to the Christmas cards. I've gathered some ideas that will make your holiday hosting a little easier, as well as merry and bright!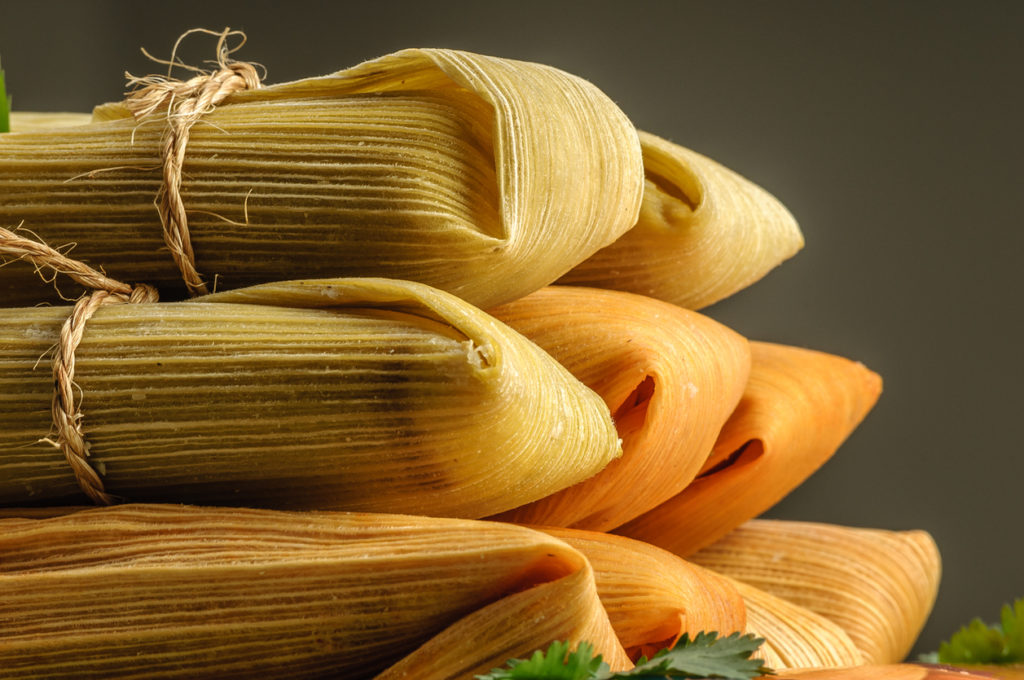 Christmas Eve Tamales
Tamales are a Texan tradition around Christmas, but most of us don't have the time (or the skills) to make our own from scratch. Central Market has you covered! My husband and I love doing tamales on Christmas Eve; it's easy to steam them while we're frantically wrapping the last-minute gifts, and they're delicious to boot! My favorites are the beef and pork, with the chicken tomatillo running a close second. And I love the sweet pumpkin and piloncillo (Mexican brown sugar) for dessert. There are vegetarian and vegan options available, too!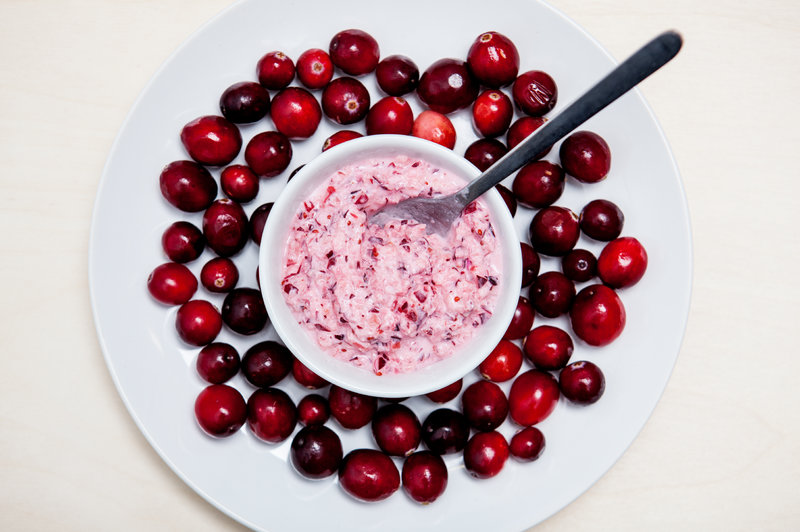 Greenberg Smoked Turkey with Mama Stamberg's Cranberry Relish
My family has served a Greenberg smoked turkey for Christmas for as long as I can remember, and, as my daughters will tell you, I'm OLD. We used to order them directly from Greenberg's in Tyler, but now it's so easy to get them from Central Market. And I've discovered a cranberry relish that is amazingly delicious with the smoked turkey. Every year on NPR, Susan Stamberg tells about her mother-in-law's cranberry relish, and I finally got up the courage to try it. It's shockingly pink (think Pepto Bismol), it's a little weird (horseradish?), but it's utterly delicious. Sweet and tangy, full of cranberries and horseradish, it pairs perfectly with the richness of the smoked turkey. Best of all, you can make it a couple of weeks ahead because you have to freeze it! Here's a link for this year's story, and I've reprinted the recipe with some notes below.
Ingredients
2 cups whole, raw cranberries, washed
1 small onion, roughly chopped
¾ cup sour cream
½ cup sugar
2 tbs horseradish from a jar (Lee's note: don't use cream horseradish for this, please! I like hot horseradish, but the red horseradish is a little milder, and it adds more of a pink shade.)
Directions
Grind the raw berries and onion together. (Lee's note: Susan uses an old-fashioned meat grinder, but I've found that if you pulse the cranberries and onion, you can get a nice, chunky mixture that works beautifully) Add everything else and mix. Put in a plastic container and freeze. Several hours before serving, move it from the freezer to the refrigerator compartment to thaw. (It should still have some icy slivers left.) The relish will be thick, creamy and shockingly pink. (OK, Pepto-Bismol pink.) Makes 1 1/2 pints.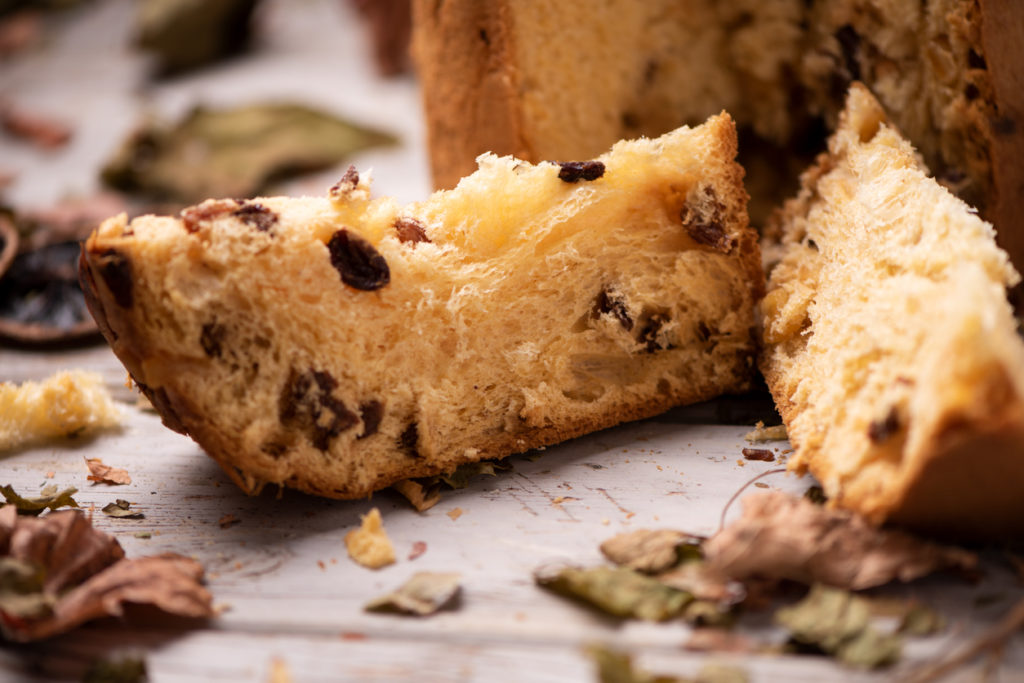 Panettone Bread Pudding with Amaretto Hard Sauce
Several years ago, everyone gave me panettone for Christmas. And I do mean EVERYone. I ended up with 14 of the lovely Italian sweet breads. After some judicious re-gifting (which I will deny this if you ever bring it up again), I was left with three. So I made some bread pudding. The sweet bread with candied citrus and raisins makes a gorgeous bread pudding, and I've added an amaretto hard sauce to up the deliciousness!
Ingredients
For the Bread Pudding:
1 panettone, cut into cubes
6 large eggs plus 6 egg yolks
4 cups half and half
½ cup sugar
2 teaspoons vanilla extract
½ cup sliced almonds (optional)
1 tablespoon softened butter for greasing the baking dish
For the Hard Sauce:
1 stick unsalted butter, softened
Scant ½ cup powdered sugar
Pinch of salt
2 tablespoons amaretto liqueur
Directions
Preheat the oven to 350° and butter a 9" x 12" baking dish. Spread the panettone cubes on a baking sheet and toast for about 10 to 15 minutes, or until the panettone is lightly browned. Combine the eggs, egg yolks, half and half, sugar, and vanilla extract in a large bowl and whisk until combined. Place the toasted panettone in the baking dish and pour the custard over it. Set aside for about 10 minutes so that the panettone can soak up the custard. Sprinkle the almonds over the top, if you are using them.
Some cooks prefer to use a water bath to cook their bread puddings. I'm not quite as fussy. I find that if I tent the pudding with foil and bake it for about 30 minutes, remove the foil, and bake for about 30 minutes more, my pudding comes out beautifully. You do need to allow the pudding to set for at least 20 minutes before serving.
While the pudding is cooking (or up to a couple of days ahead of time), make the hard sauce. Using a hand mixer, beat together the butter, sugar, and salt. Slowly add in the amaretto liqueur. This can be kept in an airtight container in the refrigerator for up to a week, but you will need to bring it to room temperature before serving. The pudding and the sauce serves 6 to 8 people.

To make your holidays even easier, order from Central Market online! It is so very simple, and they really do have everything you could need to make a holiday feast both easy and delicious!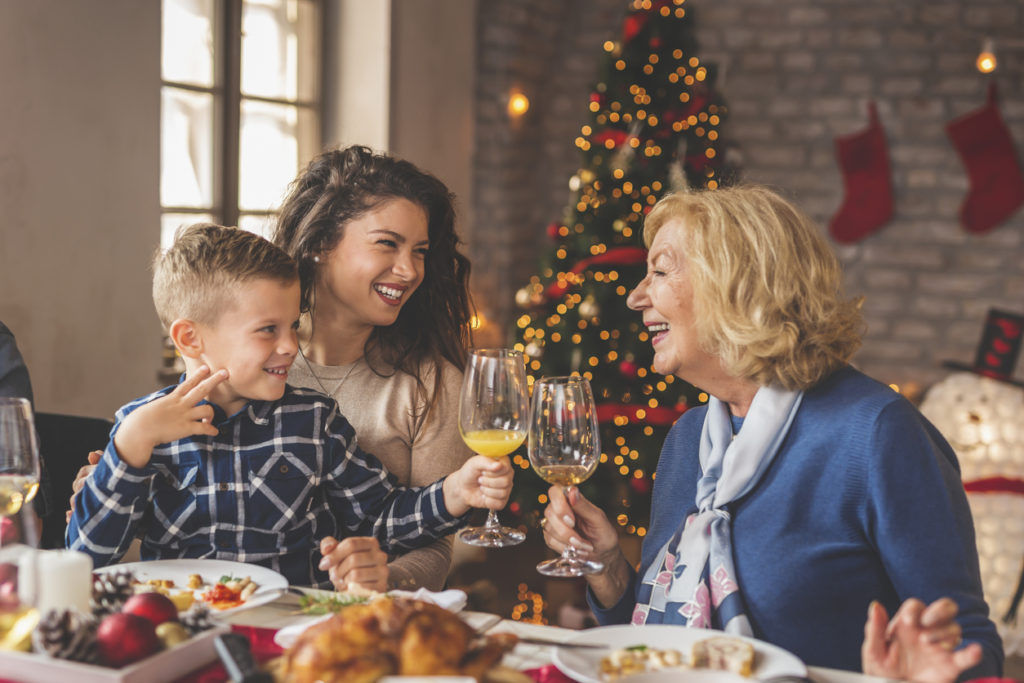 From all of us at Tanglewood Moms/Madeworthy, we hope that your holiday feasts are full of good food, laughter, and love!