Recipes
Movin' to the Country, Gonna Eat a Lot of Peaches
Forget the fireworks. To me, July means peaches.

My family used to have a farm over in East Texas, and every July, we would come back with bushels of peaches to distribute to family and friends. You'll never be able to convince me that there's anything in this world that is better than a perfectly ripe peach for breakfast.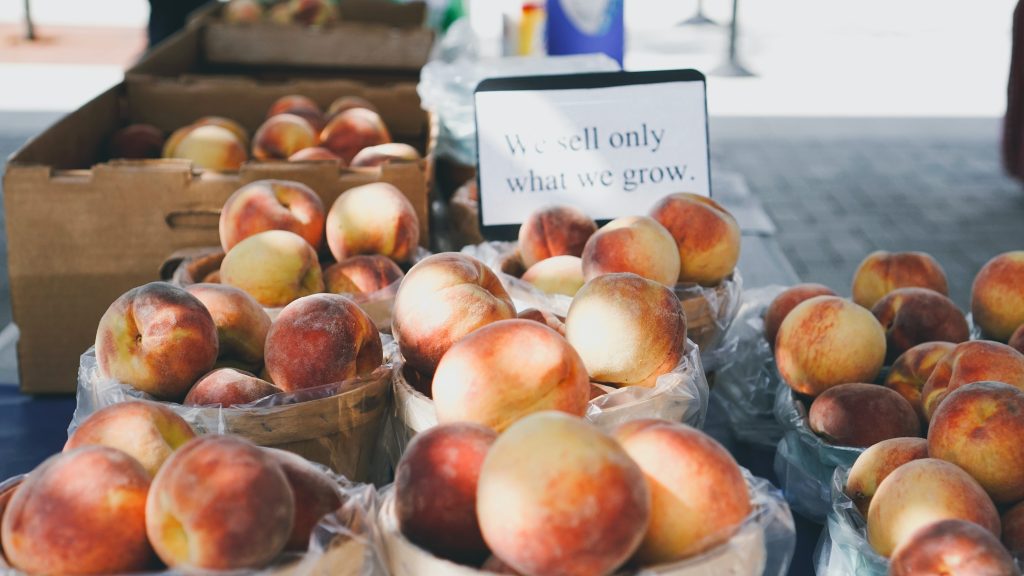 Now that I live on the cool side of the Metroplex, I go crazy for Parker County peaches. This coming weekend is the Parker County Peach Festival, and you can be sure I'll be bringing home bushels to distribute to family and friends. And to keep for us!
Here are three recipes that will be in heavy rotation in the coming weeks.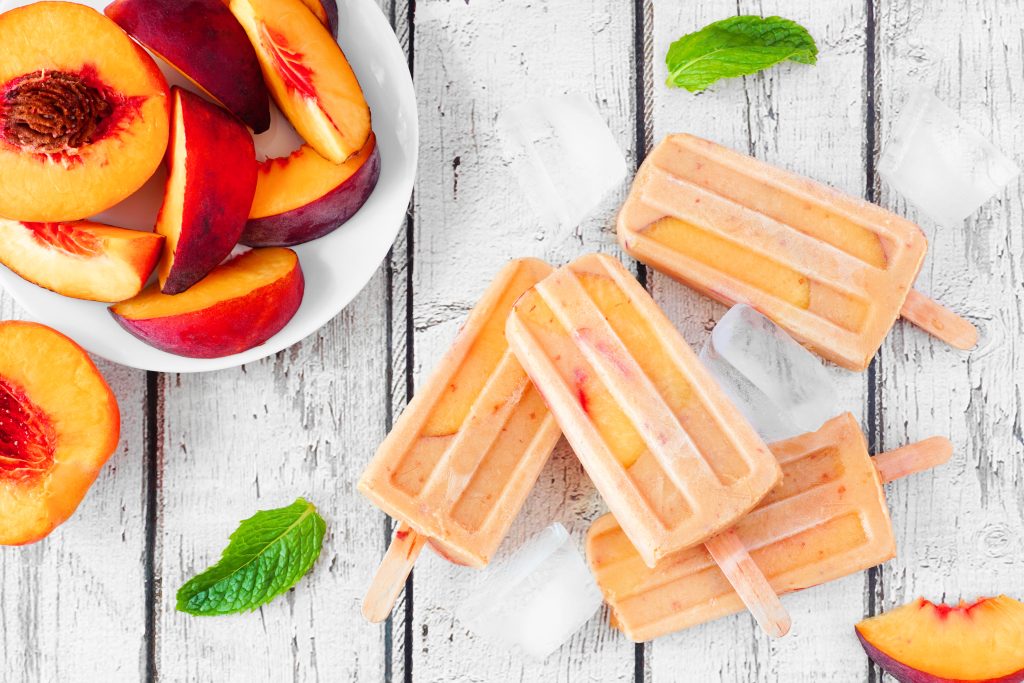 Roasted Peach and Yogurt Popsicles
These have always been a hit in our house, and they're a great way to get some healthy food into the Teens.
Ingredients
3 to 4 ripe peaches, peeled and cut into chunks
4 tablespoons honey, divided use
Pinch of kosher or coarse sea salt
2 cups full-fat, plain Greek yogurt or skyr
Juice of 1 lime
½ inch knob of ginger, peeled and minced
A drop or two of vanilla extract
Directions
Preheat oven to 425°.
Toss the cut peaches with 2 tablespoons of honey and a dash of salt and spread the peaches in a single layer on a baking sheet that's lined with parchment paper or foil. Roast the peaches for about 20 minutes, or until they are soft and maybe a little brown on the edges. Remove from the oven and allow to cool.
While the peaches are roasting, mix the remaining ingredients in a large mixing bowl. Taste for sweetness and adjust to your taste. (Some members of my family have a sweet tooth, while others prefer sour.) Allow the mixture to cool.
Once the peaches are cooled, scrape them and the juice into the yogurt mixture and fold them in. Taste again for sweetness and then spoon the mixture into 8 popsicle molds. Insert the popsicle sticks and freeze for at least 6 hours. Makes 8 popsicles that are a great breakfast or afternoon treat.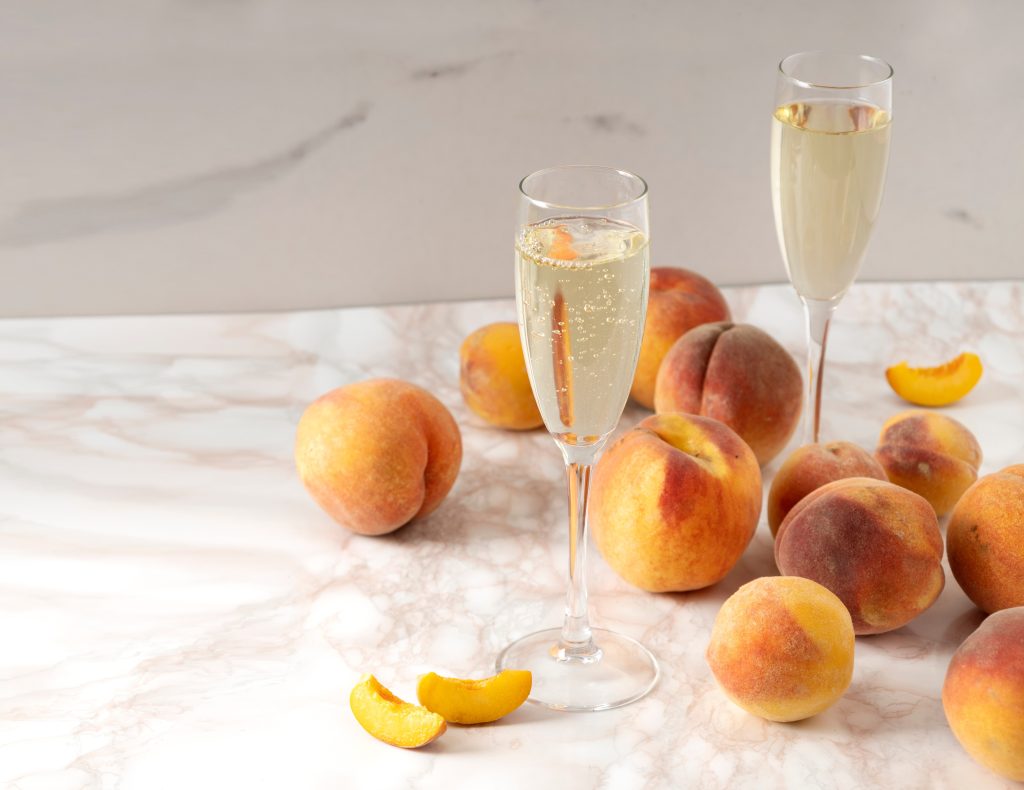 Peach and Prosecco Granita, aka the Frozen Bellini
I know bellinis are rather passé, but ever since I had one in Harry's Bar in Venice when I was studying abroad, I've loved them. While the original recipe calls for white peaches, I use whatever peaches I have on hand. This is a sophisticated dessert for a party which in reality is oh so easy!
Ingredients
1 cup Prosecco (don't use anything you wouldn't drink on its own)
1 cup sugar
Juice of 2 lemons
Zest of 1 lemon
4 or 5 sprigs of fresh mint, stems and all
Pinch of salt
2 pounds (4 to 6) ripe peaches, chopped
Directions
In a saucepan over medium-high heat, bring the Prosecco, sugar, lemon juice and zest, mint, and salt to a simmer. Cook for 2 to 4 minutes or until the sugar and salt are melted. Remove from the heat and allow to cool.
Once the Prosecco syrup has cooled, strain it into a blender. Add the peaches and puree until smooth. Pour the puree into a wide, shallow metal baking pan and place in the freezer.
After about an hour, scrape the freezing granita into a slush with a fork. From then on, check every half hour, continuing to scrape the crystals into the slush. The result should be light, fluffy crystals of deliciousness. Scrape into stemless wine glasses or glass bowls and garnish with a mint leaf and/or a slice of peach. Serves 4.