Recipes
Summer Isn't Summer Without Ice Cream
One of the few things that make these awful July temperatures bearable is ice cream!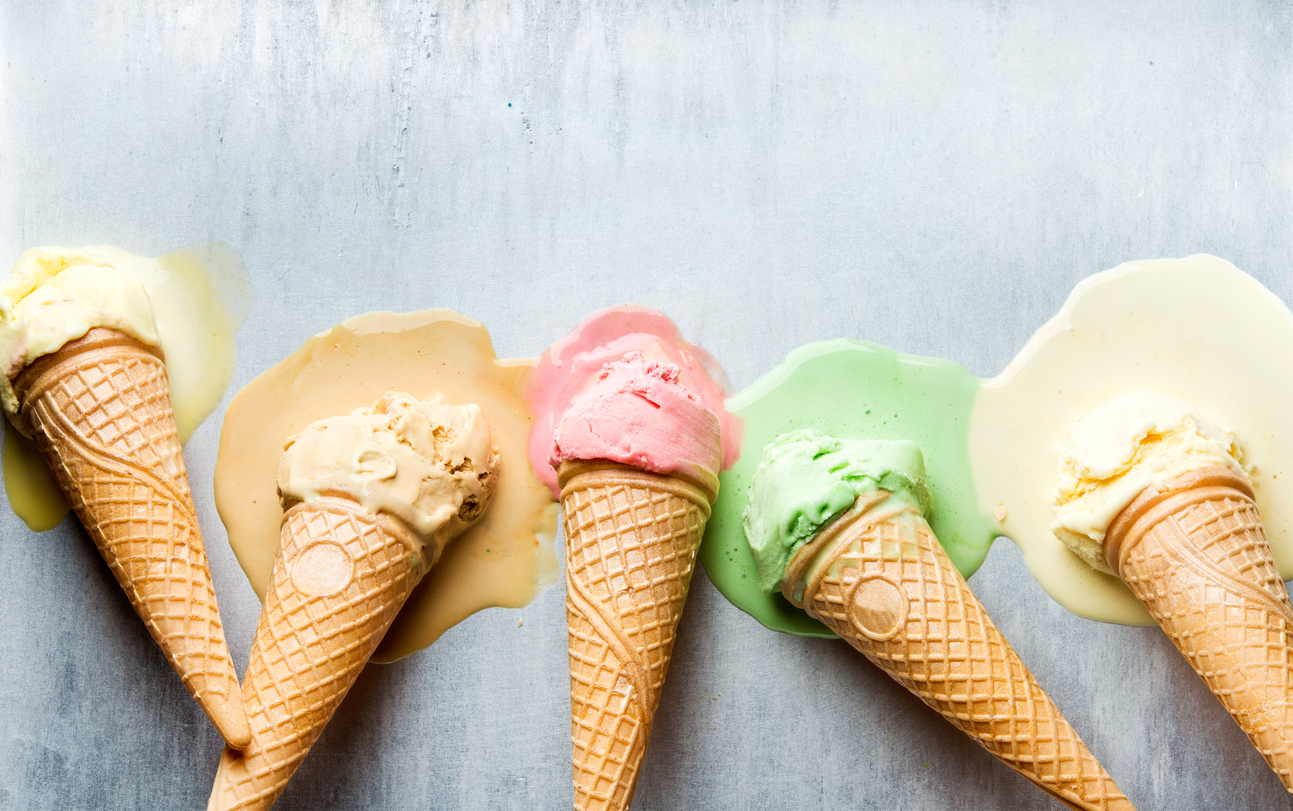 Central Market knows this, and they're celebrating with an amazing variety of craft ice cream. "What is craft ice cream?" I hear you ask. Well, craft ice cream is made in small batches (sometimes as little as five gallons at a time!) and is often hand-packed and not extruded from a big machine. It is made with all-natural, local ingredients such as fresh milk and cream with few or no stabilizers and is rich and dense and creamy. Sound good? Here are some of the producers and flavors featured right now at Central Market: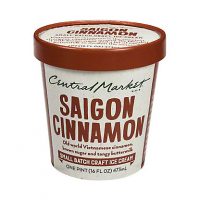 Central Market (of course!)
Can't miss flavor: Saigon Cinnamon
• A crazy-fun, foodie-forward, sigh-inducing line of pure joy by the pint. Melt into sophisticated, chef-crafted flavors with premium, all-natural ingredients like hand-baked inclusions and a base of real custard.
Jeni's Splendid Ice Creams, Columbus, Ohio
Can't Miss Flavor: Brown Butter Almond Brittle
• Jeni and her team are dedicated to bringing people together with bright, intensely flavorful ice cream made with artful attention to detail. Milk and cream from local grass-fed cows are blended with interesting all-natural ingredients from around the world.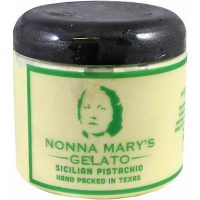 Nonna Mary's Gelato, Houston, Texas
Can't Miss Flavor: Sicilian Pistachio
• Hand packed gelato crafted with global ingredients like Sicilian pistachios and Texas pecans for an authentic recipe just like you'll find in Italy. Nonna Mary's is a combination of Italian heritage and Texas flavor.
Bellefontaine Ice Cream, Houston, Texas
Can't Miss Flavor: Salted Butter Caramel
• French-style ice cream made from scratch in small batches using local Texas milk and antique French pots. The final result is a gourmet ice cream with a uniquely smooth texture, made with lots of patience and love.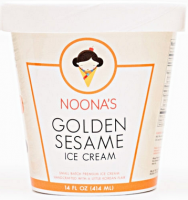 Noona's Ice Cream, Brooklyn, New York
Can't Miss Flavor: Golden Sesame
• Korean-inspired ice cream flavors crafted using sustainable dairy from local New York farms and unique, single flavor ingredients like honeycomb and toasted black sesame seeds. Noona's innovative creations are about bridging cultures through flavor.
Graeter's French Pot Ice Cream, Cincinnati, Ohio
Can't Miss Flavor: Black Raspberry Chocolate Chip
• Graeter's has been handcrafting and hand packing ice cream for more than 145 years. Today they make dense, rich, ultra-small batch ice cream two gallons at a time in French pot freezers.
Because I love ice cream and because I love creating recipes for you, I couldn't resist trying to recreate a recipe from a restaurant my family and I went to when I was a child. This is my take on the Cappuccino Pie from the late and much-loved Café Espresso in Preston Center over in Dallas. I hope you enjoy!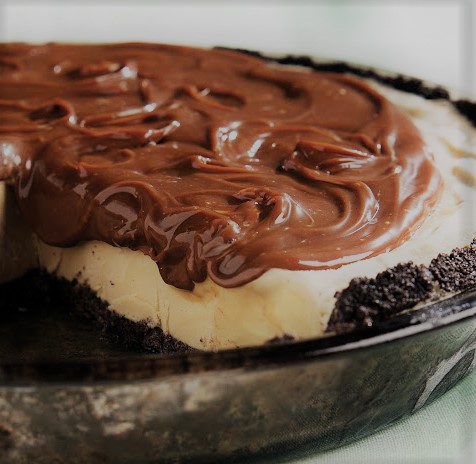 Cappuccino Chip Pie
Ingredients
For the Crust:
1 1/2 box chocolate wafers
4 tablespoons butter (1/2 stick), melted
For the Filling:
2 pints cappuccino chip ice cream (Central Market has Beth Marie's Cappuccino Chip from Denton, and it's to die for!)
For the Ganache Topping:
5 ounces semi-sweet or bittersweet chocolate, chopped
½ cup cream
1 tablespoon butter
Directions
Preheat the oven to 350°. Place the chocolate wafers in a food processor and pulse until the wafers look like gravel. With the processor running, add the melted butter and continue to process until the mixture looks like coffee grounds. Pour the mixture into a deep 9-inch pie plate and using your fingers, press the mixture into the bottom and up the sides of the pan. Bake for about 10 minutes, or until you can smell the crust. Allow to cool slightly and then place in the freezer for about 25 minutes.
Remove the ice cream from the freezer to soften while you make the ganache.
Heat the cream in a small saucepan over medium heat until it just reaches a simmer. While the cream is heating, place the chopped chocolate into a medium heat-proof bowl. Pour the warm cream over the chocolate and let stand for a few minutes. Stir the chocolate cream mixture and add the butter. Continue to stir until all the cream and butter is incorporated into the melted chocolate. Set aside to cool before you assemble the pie.
To assemble, dump the ice cream into a mixing bowl and stir to make it smooth and spreadable. Spread the ice cream in the crust. You will have to work quickly here! Place the pie in the freezer for about 15 minutes to firm before spreading on the cooled ganache. Once you have spread the ganache over the pie, allow the pie to freeze completely, at least 2 hours.
To serve, allow the pie to sit on the counter for about 10 minutes before slicing. Serve with whipped cream and chocolate shavings or espresso powder, if you're feeling fancy. This is a delicious summer dessert that can be made a day or two ahead of serving.

Don't forget that Central Market now has Curbside Pickup! Order online, and you won't have to leave your car to get your groceries. Perfect for the busy parent in the heat of July!