Shopping
10 Holiday Gifts for the Environmentalist or Minimalist
Holiday shopping is upon us whether you like it or not. The shift in recent years has been to skip the gift-wrap,  give experience-based gifts, or even go gift-free for the minimalist crowd. It's a trend that's becoming more mainstream. Never fear! There are still things you can buy for the folks on your list that live simply.
There are Amazon affiliate links used throughout this post. If you prefer to search for the item yourself, please do! The main purpose of this blog post is to inspire to you to find the perfect gift for those that aren't even expecting them.
1. First up! Solid bar shampoo and conditioner. I've personally tried these 2 exact products and they are quite effective. I doubted I could get a good sudsy shampoo, or a conditioner that would smooth and detangle my long wavy hair. The hundreds of product reviews were not wrong. This stuff is amazing, and perfect for travel when you don't want to pollute the earth with tiny plastic hotel shampoo and conditioner bottles. This is your go-to stocking stuffer!! Aspen Kay Shampoo Bar
2. Next is another product that we loved so much we started making our own. This brand that we purchased lasted longer and looks cuter than the DIY ones we made so I am recommending them here. I love carrying these in my purse to have when I need to wrap up something from a restaurant that the kids couldn't finish but will likely beg for 5 minutes after we leave the restaurant. Bee's Wrap
3. I just bought these metal straws for the kids because I had a variety of metal and silicone straws and they would argue over who got the most precious one. It was a battle that morning smoothie time wasn't intended for. Enter brilliant mommy moment. I purchased identical metal straws. Problem solved! I liked this one because it came with a handy bristle cleaner. Set of 8 reusable stainless steel straws. 
4. This next one is actually on my Christmas list. Right now I am using old t-shirts my daughter made into shopping bags, but some of them are way too big to hold just a few produce items. Plus the weight of the t-shirt really makes a difference when checking out, so I will save those bags for bagging at the end of the shopping trip. I'm sure there are other styles out there, but these are the ones that I want (hint hint). See-Through Reusable and Washable Shopping Bags
5. While on the topic of grocery shopping, I recently saw this set-up in a gentleman's shopping cart the other day and thought this is truly an invention worth sharing. Holy moly, where has it been all my life?! The best part about this particular one is that one of the sections is a cooler bag. While not a sexy gift, it's incredibly handy for the family that needs to simplify grocery trips. No need to buy multiple reusable bags, keep these in your car and they go from trunk to shopping cart to kitchen — just don't forget to put them back in your car….or minivan (let's be honest). Set of 4 Lotus Trolley Bags
6. Since your environmentalist or minimalist friend appreciates experiences over things, it's likely they like to have dinner parties to create memories. Clearly this gift is more broad and is perfect for anyone who loves entertaining, just got a new home, or is a foodie and probably has items to knock out a 5-star charcuterie at a moments notice. The Bamboo Cheese Board with Slide-Out Door might be something you want to add to your own wish list!
7. Do you know where you chocolate comes from? No really? Once I read the packaging to this socially-conscious chocolate company, I was hooked in the best kind of way. Their mission is 100% slave-free chocolate. Sadly, slavery and child-labor is still a thing in parts of the world. Eating and gifting Tony's Chocoloney this year and even just being aware of what is happening in the world with the food you eat is one step closer to helping them with their mission.
8. If you or your spouse is like my husband, you grind your coffee by hand every morning, brew to perfection the perfect cup in your French press or pour over contraption. Buuuut…if it weren't for my husband, I might just be a tea-only drinker, because I'm admittedly lazy/slow to wake up in the morning. Enter the Nespresso line of products. It's brain-dead simple, and the best part about it is you mail back all those aluminum pods to the company where they recycle them. My mom and brother are avid fans of this line, so this is what they will be getting this year in their stockings. Until my husband leaves me, I'll still be buying whole coffee beans and celebrating each morning this nice little gift I am able to receive in my marriage. (PS, this may not be how your husband shows his love, but I'm sure there is something that is unique to your spouse that he/she needs to know how much you appreciate – a little someone reminded me of that and I think it's great advice). Nespresso 30 pack – Assorted
9. My brother and sister-in-law gave all the kids blankets last year and they absolutely loved them. They've used them every night since. You can find eco-friendly materials like recycled cotton, wool, or bamboo online, but this one from the U.K. can also double as a picnic blanket- PERFECT for the experience-type couples or parents who like to get out in nature for a day and tote along a meal. The Tweedmill Eco Friendly All Wool Picnic Throw/Blanket/Rug is repurposed and recycled from unused wool from manufacturing.


10. Last but not least, a gift for your art-minded friends. A book to inspire them to use organic materials for their creations. My mother-in-law, a gifted painter, saves tea bags and uses them as her canvas. After painting a little scene, she then sews the mini canvases to recycled paper and uses them as greeting cards. I love those little pieces of art, and I love this book that shares all sorts of resources you likely have around the house. The Organic Painter book.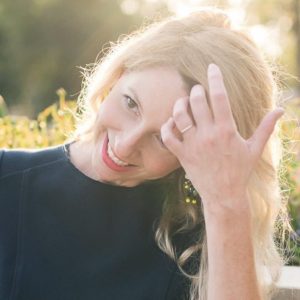 Victoria Wise is the Tanglewood Moms founder, publishes Madeworthy magazine in Fort Worth,Texas, raises four awesome kids with her loving husband, and makes time as a board member for non-profits Lone Star Film Festival and Connected Commerce Council. Some of her accomplishments include being inaugural member of Facebook's SMB Council (now called Leader's Network), being a Founding Member of TCU Neeley School's Women to the Power of 10, receiving the Great Women of Texas Award by the FW Business Press, Legacy of Women Award by SafeHaven, and having a successful sale of a previous business.