What's better than a really good meal?
Having someone else cooks.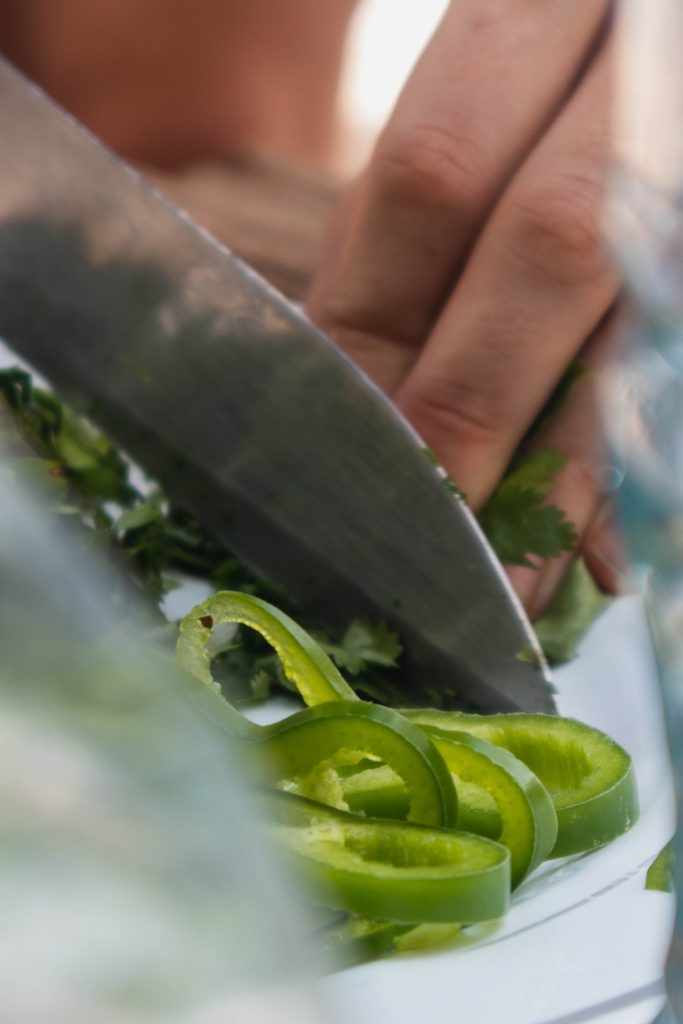 We of the editorial staff of TanglewoodMoms.com are incredibly fortunate to be married to men who enjoy cooking. It's nice to divide the kitchen work. So we decided to start a new feature.
Welcome to the first installment of Tanglewood Dads Cook!
We're all trying to eat more deliberately. Less meat, more veggies. Less saturated fat, more healthy fats. Healthy but delicious and inexpensive. Enter shakshouka.
Shakshouka (or shakshuka) is a North African dish of eggs poached in a spicy sauce of tomatoes, peppers, onions, garlic, and olive oil. Like most dishes originating around the Mediterranean, it has traveled and changed according to who is preparing it. It's extraordinarily versatile – you can change out peppers, onions, and spices; you can serve it for breakfast, brunch, lunch, or dinner; you can do it on the stovetop or in the oven (heck, you could do it over the campfire or on the gril!). This version is what one of our Tanglewood Dads made last week to great acclaim!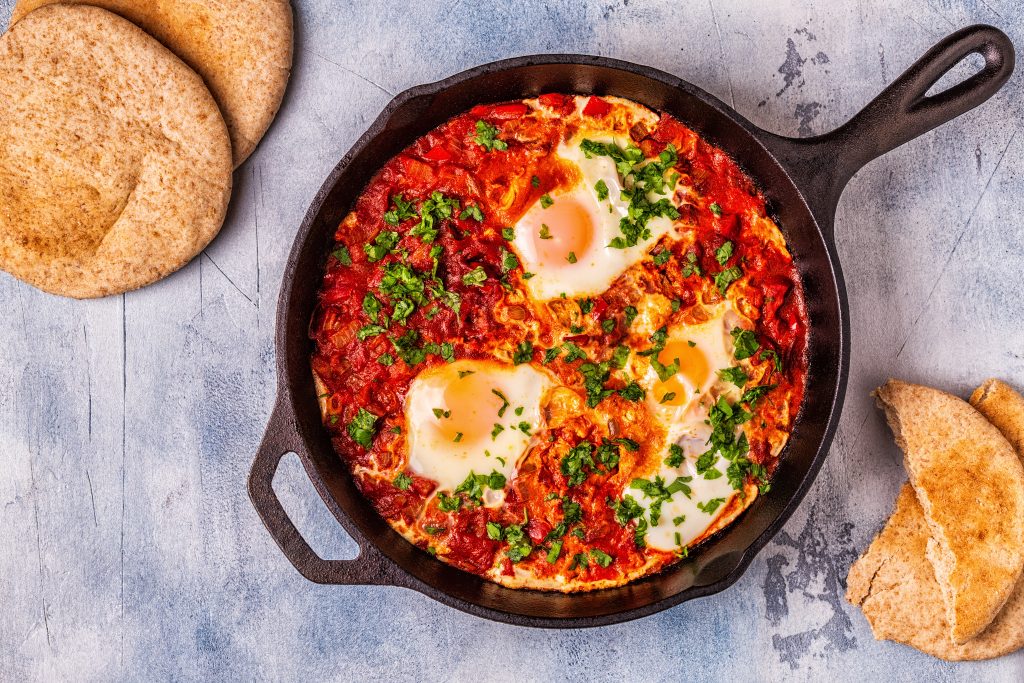 Shakshouka
Ingredients
¼ cup extra-virgin olive oil, divided use
1 medium yellow onion, peeled, halved, and thinly sliced into half moons
1 to 2 hot chiles (jalapeño, serrano, Fresno, or if you can't handle heat, poblano), seeded and ribs removed and thinly sliced
1 large red bell pepper, thinly sliced
2 to 4 cloves garlic, peeled and thinly sliced or minced
2 tablespoons sweet paprika or 1 tablespoon sweet and 1 tablespoon smoked sweet paprika
2 teaspoons ground cumin
1 large (28 ounce) can crushed tomatoes (get the good ones, it makes a difference!)
½ bunch cilantro, stems removed and chopped
½ bunch Italian or flat leaf parsley, stems removed and chopped
Salt and freshly ground pepper to taste
6 large eggs
Good quality black olives, feta cheese, chopped preserved lemons, harissa for garnish
Good bread for serving
Directions
Heat 3 tablespoons of olive oil in a large, deep skillet or sauté pan over medium-high heat. Add the onions and peppers in an even layer and cook, undisturbed, for about 5 minutes. You want the vegetables on the bottom to be really brown or even charred in spots. This adds flavor to the dish. Then give it a good stir and sauté for another 5 minutes before adding the garlic. Cook only until you can smell the garlic, about 30 seconds, before adding the paprika and cumin. Stir well before adding the tomatoes. Reduce the heat to medium-low and simmer for about 10 to 15 minutes. Season with salt and pepper and stir in half the cilantro and parsley.
Reduce the heat to low. With the back of a soup spoon, make 6 wells in the vegetable mixture. Carefully crack an egg into each well and season with salt. Spoon a little sauce over the edges of each egg white to help it set. Cover the pan and cook for 5 to 9 minutes, or until the yolks are runny and the whites are barely set.
Garnish with the remaining cilantro and parsley and let people dress their servings up as they wish. Serves 6 (or 2 adults and 2 teens).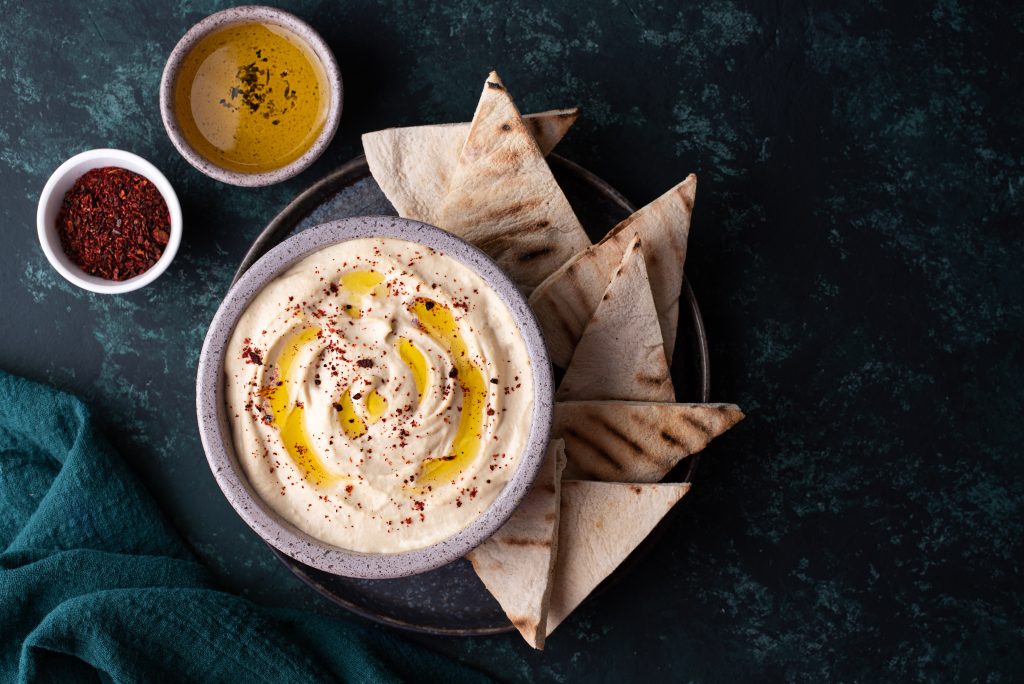 Stay tuned to this channel for tomorrow's installment of Tanglewood Dads cook for hummus and an amazingly easy pita bread!