Established in 1973 as a collaboration of eleven faith-based organizations in downtown Fort Worth, Meals On Wheels of Tarrant County incorporated as a 501(C)(3) nonprofit, charitable agency in 1977 and now serves over 5,000 clients throughout Tarrant County and provides nearly 1 million nutritious meals each year.
Home-delivered meals are available to those who are housebound for any length of time, are physically or mentally unable to prepare nutritious meals for themselves, and have no one to help them on a regular basis. Some people may be recovering from a hospital stay or illness and will only be on the program for a short period of time. Others have a long-term need and may receive home-delivered meals on an ongoing basis. This problem affects people of all socioeconomic backgrounds. Consequently, there are no age or income restrictions and no one is ever turned away due to their inability to make a voluntary contribution toward the cost of the services that they receive.
Meals are delivered by caring volunteers, who are trained to contact Meals On Wheels if a client does not answer the door. This daily safety check gives elderly clients and their families an added peace of mind. Without these services, many of their clients would be forced into expensive nursing homes or other care facilities. Meals On Wheels of Tarrant County helps improve the quality of life for our housebound, elderly, and disabled neighbors, and allows them to maintain their independence in their own home.
Senior isolation is a big problem in the United States. The majority of clients report that their meal-delivery volunteer is the only visitor they have each day. These daily visits help fight the loneliness that plagues our most vulnerable citizens. Many elderly individuals rely on the companionship of a faithful pet; however, some of these people have difficulty adequately providing food for their pets and were sharing their home-delivered meals with their pets. Consequently, Meals On Wheels of Tarrant County started a Companion Pet Meals program and now provides free dog or cat food to clients who need that assistance.
Meals On Wheels of Tarrant County is focused on the health and well-being of the clients they serve. All of their meals meet the nutritional guidelines established by the U.S. Government. Plus, the agency offers free medication reviews to help identify harmful drug interactions that may result in hospitalization, nutrition education to help manage chronic illnesses like diabetes, and professional case managers who monitor clients and advocate with other service providers in the community. Their goal is to help clients maintain their independence in their own home for as long as possible. Keeping these vulnerable citizens out of nursing homes and other care facilities saves Tarrant County taxpayers millions of dollars each year.
You can nourish your soul by volunteering to deliver life-saving meals to someone in need just one day each week. Plus, your generous financial support is a lifeline for those who can no longer prepare meals for themselves, allowing them to remain in their homes, surrounded by a lifetime of memories. Volunteer or donate today at mealsonwheels.org.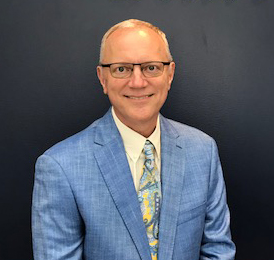 Keith Harrison is the Manager of Strategic Marketing and Communications for Meals On Wheels of Tarrant County. He holds a Bachelor of Arts and Sciences degree in Communications from Dallas Baptist University. Keith is a lifelong travel and aviation enthusiast, and has a passion for serving senior citizens. He and his husband reside in Fort Worth.