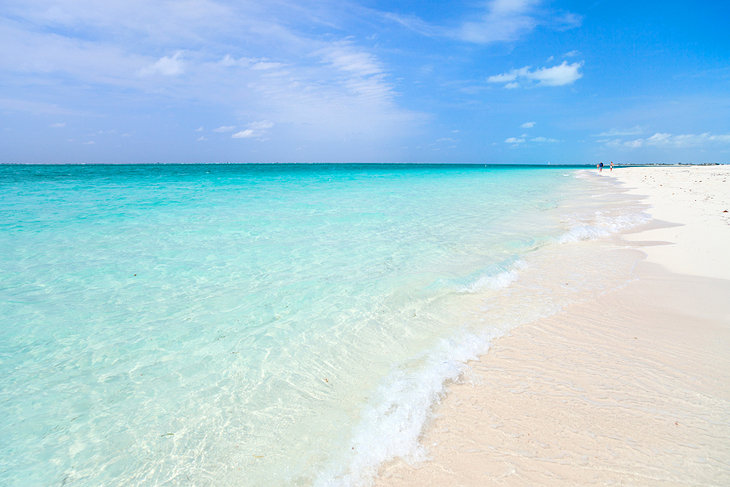 I have been watching too much Caribbean Life on HGTV because I am seriously longing to go visit again. One of my most frequented islands in the area with children is the Turks and Caicos. American Airlines has direct non-stop flights from DFW on Saturdays. This almost 4 hour flight is very do-able with children of all ages. Just so you know, all children need a passport, even the littlest babies. Once the plane lands you must go through customs and all the people on the plane who get off before you will have to stand in line. This is before you get to your luggage so you may want to be sure to gate check a stroller so your child has a place to sit. They may otherwise feel like running around all the strangers who are not the happiest of people standing in line!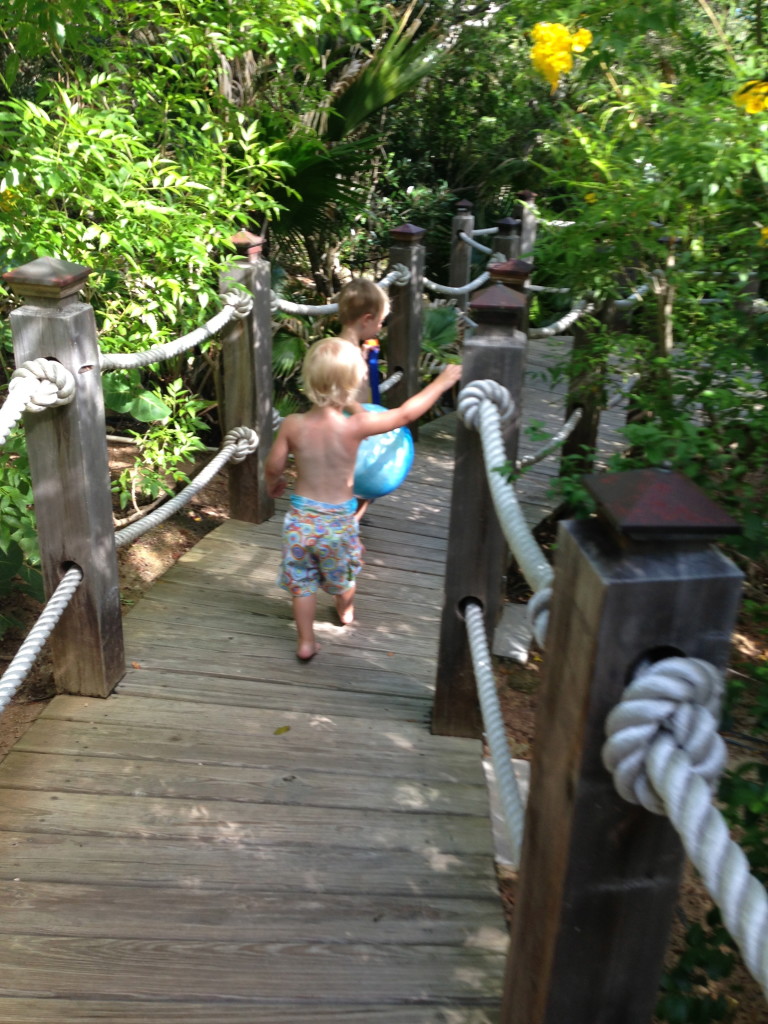 We usually rent a car so that we can easily visit restaurants and hit the grocery store to stock up on food for the visit. Otherwise, there are taxis or your resort will probably have transportation to pick you up as well.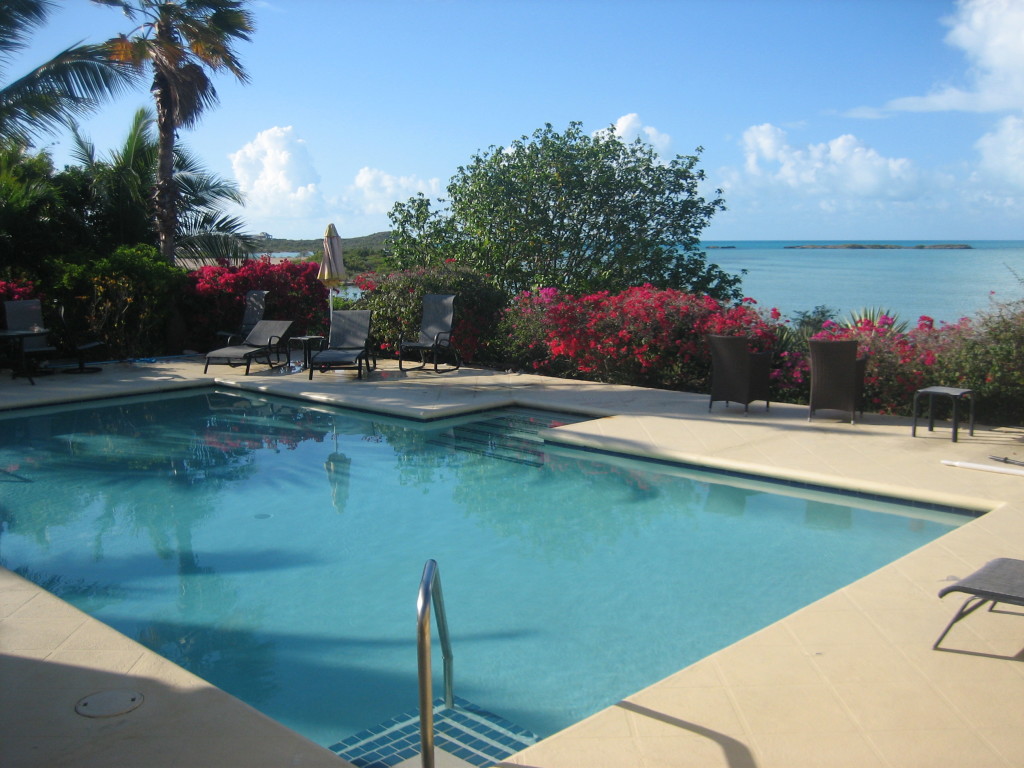 Accommodations
In Turks and Caicos there are many options for lodging. There are a ton of villas of varying sizes and many are very affordable, especially if you are going to split it with friends or family. You may prefer a beachfront condo, or an all-inclusive resort. Beaches is one resort here specifically designed to appeal to families, however you have to decide how you want your beach vacation to feel: always on the go, being waited on hand and foot, or having your own quiet oasis.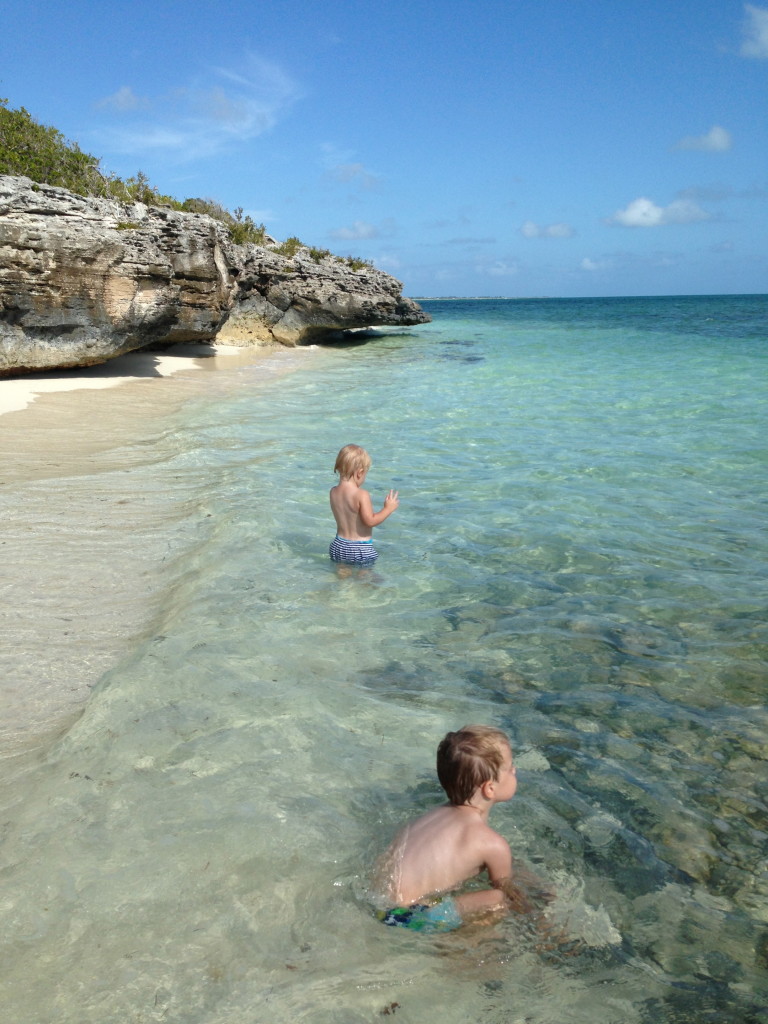 We have been to T&C 3 times.  The first time, we rented a 3-bedroom villa. It had a main house and 2 casitas, which would not be ideal if you are planning on having small children in the outer bedrooms.  I have researched and booked villas through www.villasccaribe.com. Look carefully at the description and make sure all the bedrooms you need for your children are connected or a part of the main house.
Our second visit to Turks and Caicos was for a wedding. We stayed at the Somerset on Grace Bay.  This property has suites and condos of various sizes.  Our balcony was very large and had very comfortable outdoor furniture to lounge on and look out at the beautiful view of Grace Bay.  The staff was very friendly and accommodating. Check out the website for more pictures of this beautiful resort! http://thesomerset.com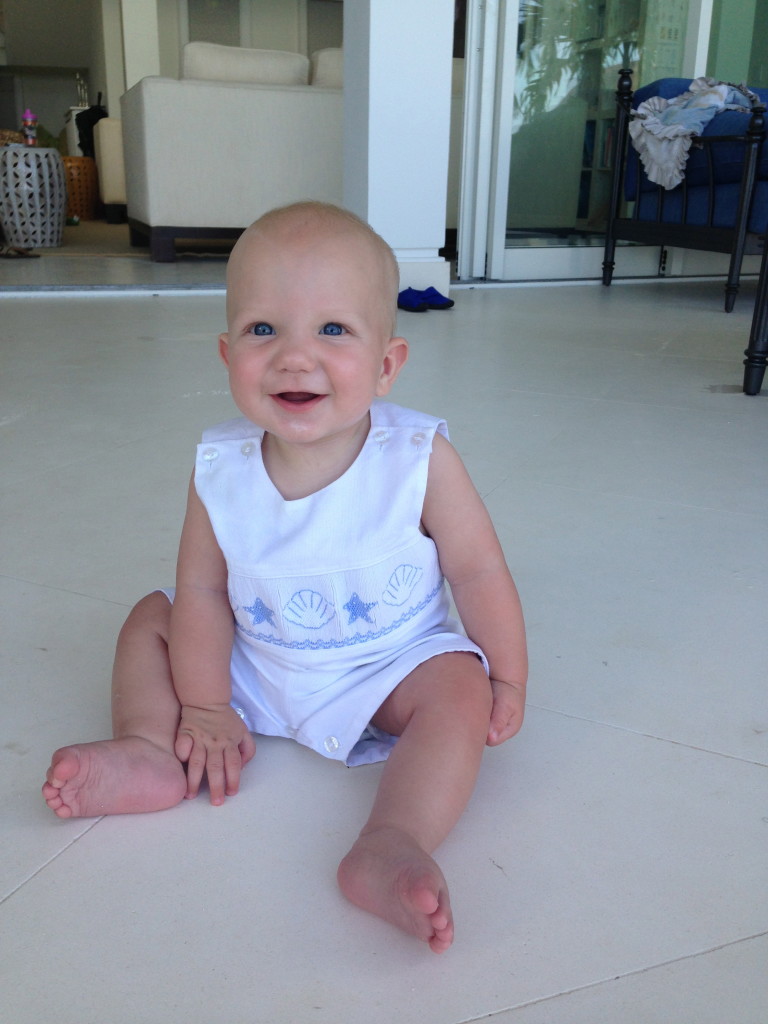 When we returned last time, we decided to rent a villa again because we like the privacy and the feel of being in a home.  This time we stayed in the Blue Mountain Villas. http://www.villasatbluemountain.com/#the-blue-mountain-experience
We went with another family and the house had 6 bedrooms, so there was plenty of room. The beach was a small walk but very nicely done and very private. This location on the island has sand however there are many large rocks in the water.  My boys had fun throwing them into the water!  It was wonderful, but not Grace Bay, which is one of the best beaches in the world.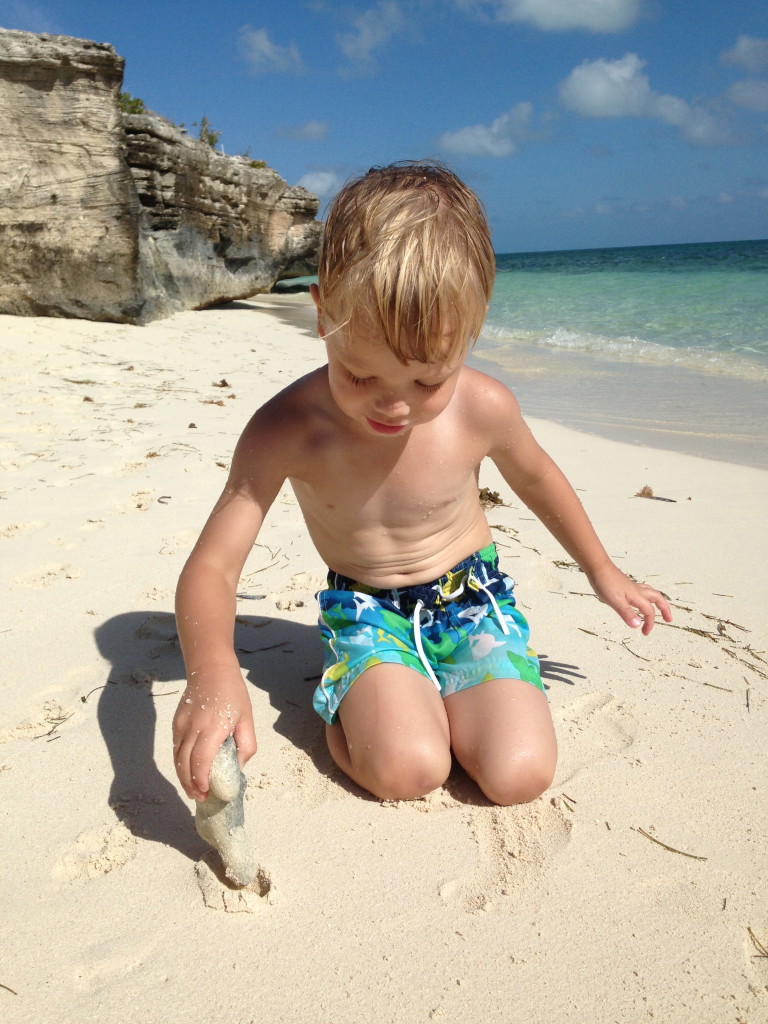 Dining
Coco Bistro is my favorite dinner spot! We've been every time and it's always wonderful and super kid friendly.  When you make your reservations ask to sit outside.  It's so beautiful at night under a ton of coconut trees.
We tried Las Brisas this last time and enjoyed it very much! The staff was very friendly and accommodating to the children.  We sat in the pagoda over the water, which the children enjoyed, and the food was very good.
We also had a chef come and prepare a meal at the villa for us one night.  It was so nice the children could relax and swim while dinner was being prepared.  We were given a menu we could choose from and the chef came prepared and cooked. His assistant served each course and cleaned up when we were done.  I highly recommend this option!
Bugaloo's is a must for lunch! It is an absolute favorite spot.  We just found it last time and it was amazing! It's off the beaten path, outside seating, on the beach.  They were catching conch right outside while we were eating.  Everything was fresh and delicious! The drinks were great too! Here is link for more information http://bugaloostci.com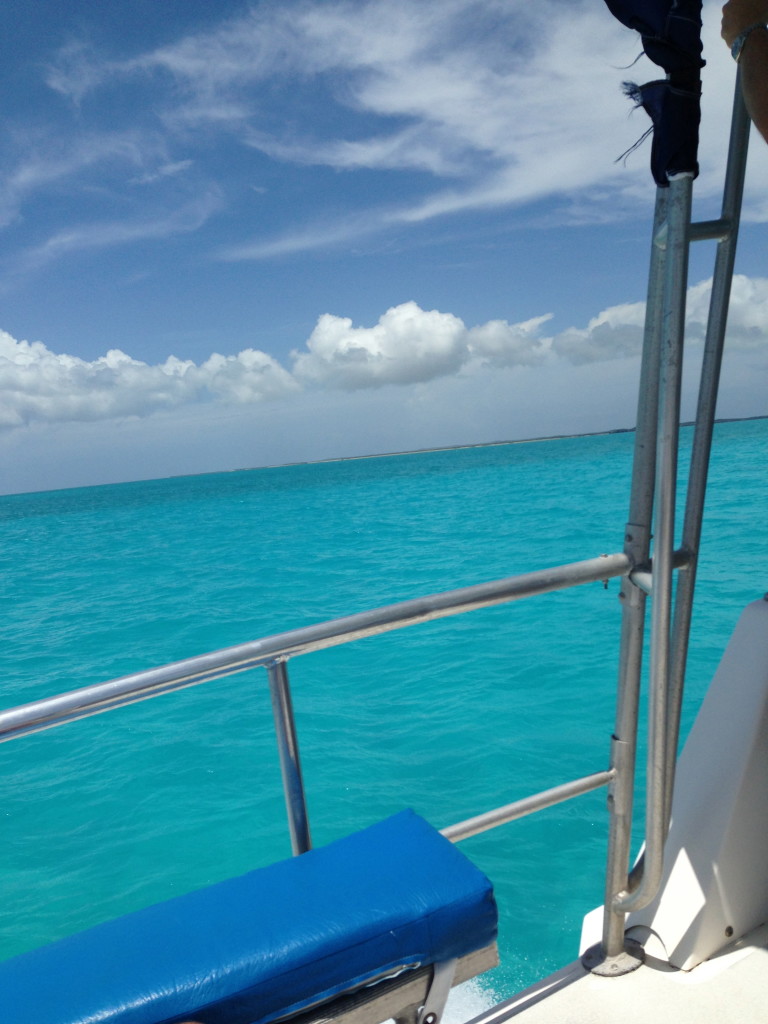 Finally, If you are going to scuba dive I recommend using Dive Provo! We have always used them and they have been all around great to dive with! http://diveprovo.com
In order to go scuba diving we needed a sitter. The manager of the villa was able to recommend someone that she uses to babysit her own children. We were very pleased. If you are in need of a sitter, don't hesitate to ask the resort, or wherever you end up staying, they will have options for you that you can interview and have that service available to you.
If you are swimming in Grace Bay look out for the friendly wild dolphin JoJo!!! It truly is paradise. I wish you luck and safe travels!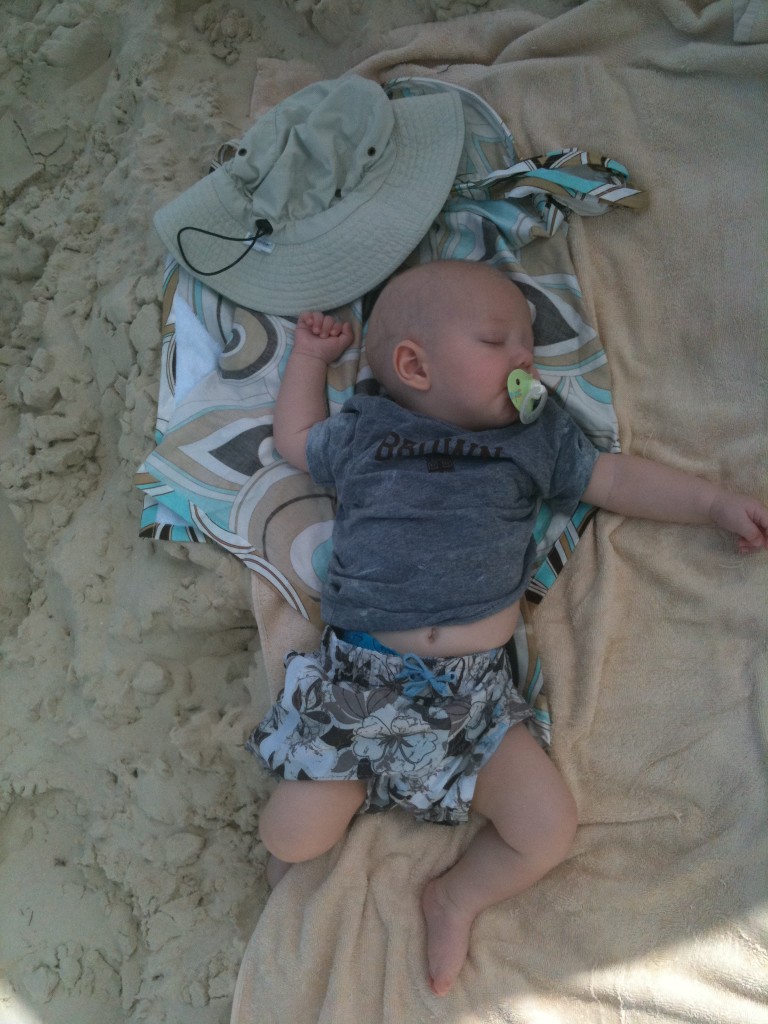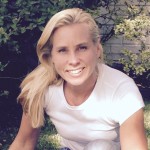 Tricia Schniederjan is a Fort Worth girl born and raised, Tricia is a runner, scuba diver, snow and water skier, hiker and kayaker.  Her love of exploring has taken her on many adventures with her 5 children which has led to her becoming an expert at traveling with children. She is a UT Austin graduate, an optimist, peace keeper and enjoyer of life.