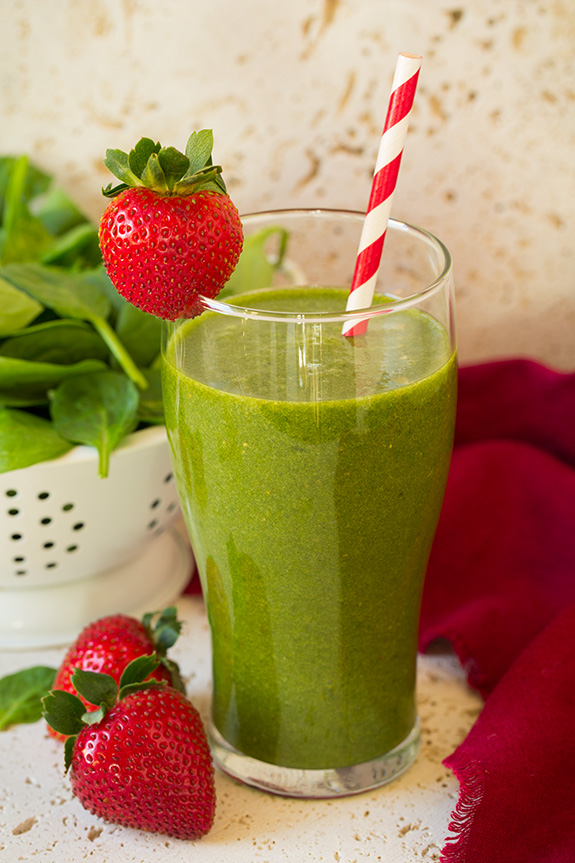 Well, the holidays were fun and worth every calorie but now back to real life. The life where we aren't living on cheesy dips, cookies after every meal, dessert before dinner, chocolate around every turn and pie for days. This smoothie is a great start to a healthy diet for the new year! It's the perfect way to pack in some fruits and veggies into your busy daily routine and it actually does taste delicious. This isn't one of those healthy green smoothies that you just have to pinch your nose and choke down. This is one of my favorite green smoothies and I like that it's not packed with calories. My daughter who normally hates spinach loves this Strawberry Spinach Smoothie so that's proof that they really are good! Healthy eating can be enjoyable.
For the recipe, visit: Strawberry Spinach Green Smoothie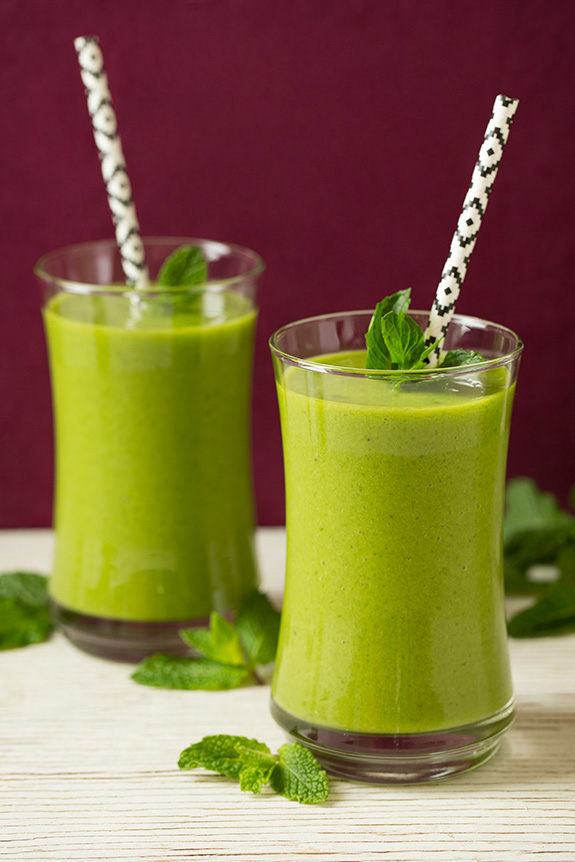 Even in the middle of winter it's so nice to have a refreshing and revitalizing smoothie! This Mango Green Tea Smoothie is the perfect pick me up to start your day and of course it's packed with good for you ingredients. I love smoothies and this is actually the first time I've tried green tea in any smoothie before. You won't really taste it but according to this article on WebMD (and many others) it has so many health benefits, so drink up! I'll be adding it to my smoothies all the time! If you haven't tried green tea in your smoothies before this is the perfect place to start, who doesn't love a sweet and vibrant mango smoothie? If you didn't plan ahead and make the green tea the night before you could just steep it in a little less water than directed for 5 minutes then add ice to chill.
For the recipe, visit: Mango Green Tea Smoothie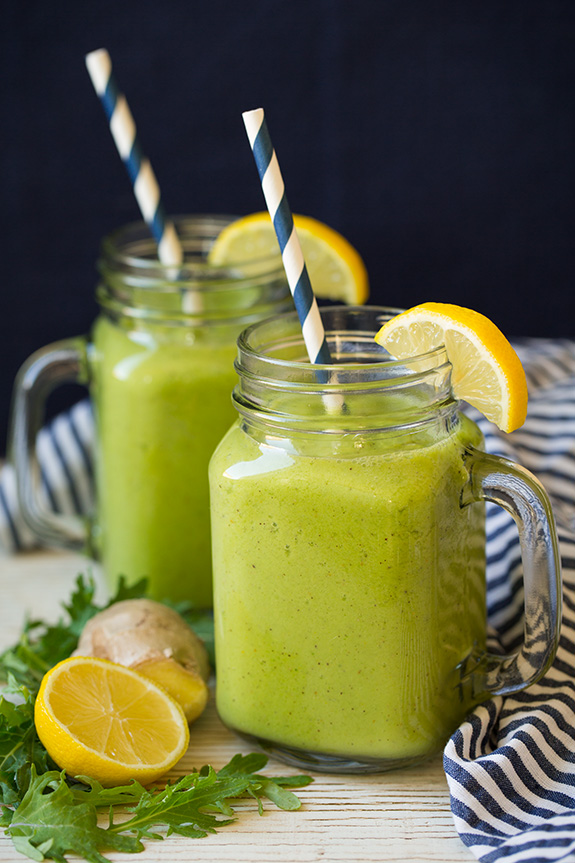 January is all about smoothies right? Maybe come February I might become bored with them, but for now I'm still making them every day. Smoothies are the best way for me to get my kids to eat plenty of fruits and veggies in one sitting, and myself too of course. This particular one is an immune boosting smoothie that is packed with healthy ingredients to help fight off a cold. Surprisingly I haven't gotten a cold yet this winter (fingers crossed I don't), but if I do I'll definitely be turning to this. Smoothies are soothing to a sore throat, plus there's just not a lot of food that sounds great when you've got a cold other than warm drinks and soups.
For the recipe, visit: Cold Buster Green Smoothie